IOC Refugee Olympic Team Rio 2016
IOC Refugee Olympic Team 2016: a team powered by solidarity
As part of its commitment to aiding potential elite athletes affected by the worldwide refugee crisis, the IOC asked National Olympic Committees (NOCs) around the world to identify any refugee athletes with the potential to qualify for the Olympic Games Rio 2016. Such candidates could then receive funding from Olympic Solidarity to assist with their preparations and qualification efforts.
Forty-three promising candidates were initially identified. Ten refugee athletes were ultimately selected to make up the first-ever IOC Refugee Olympic Team. Serving as a symbol of hope for refugees worldwide and bringing global attention to the refugee crisis, the athletes took part in the Olympic Games Rio 2016, marching and competing under the Olympic flag.
The Refugee Olympic athletes were some of the stars of these Olympic Games. They were stars in a way that they demonstrated the best of human beings; they demonstrated determination; they demonstrated what you can achieve if you want to. They also demonstrated that they are not simply refugees but that they are human beings; they are athletes who are competing with the athletes of the other 206 National Olympic Committees on an equal playing field.
IOC President
Selection of the 10 athletes was based on consultation with their host NOCs, International Sports Federations, UNHCR and the NOCs of their countries of origin. Nomination criteria included sporting level, official refugee status verified by the United Nations, and personal situation and background.
Olympian and former marathon world record-holder Tegla Loroupe (Kenya) was the team's Chef de Mission, while Isabela Mazão (Brazil), who was proposed by UNHCR, acted as the Deputy Chef de Mission.
Beyond the Olympic Games, the IOC, with the support of UNHCR, continues to assist these athletes day by day through its Olympic Scholarship for Refugee Athletes programme, to help them to build their future.
DISCOVER THE MEMBERS OF THE IOC REFUGEE OLYMPIC TEAM RIO 2016: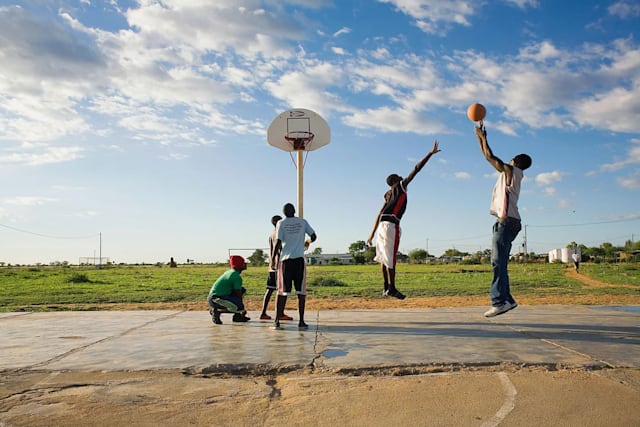 Working in cooperation with the United Nations, international organisation, non-governmental organisations and other foundations, the Olympic Refuge Foundation supports the protection and empowerment of vulnerable displaced people through sport, and through the creation of safe spaces.