Home of the Olympic Movement
The Olympic House, conceived as the permanent home of the Olympic Movement, opened on 23 June 2019, which marked the 125th anniversary of the creation of the IOC in 1894.
The Olympic House, designed by Danish architecture firm 3XN, reflects the overall change of mindset initiated by Olympic Agenda 2020, the IOC strategic roadmap for the future of the Olympic Movement. While drawing on strong roots and tradition, Olympic House shows a contemporary outlook that reflects the Olympic Movement's ambition to shape the future and stay relevant.
Danish architecture firm 3XN was selected through an international architecture competition, certified by the International Union of Architects (UIA), led by a jury of renowned architects.
Building Olympic House will enable the IOC to have two Olympic centres in Lausanne: Olympic House in Vidy to cater for its administration and offer a welcoming meeting place for all its stakeholders; and The Olympic Museum and the Olympic Studies Centre in Ouchy to host the general public.
After an international architecture competition certified by the International Union of Architects, in which 114 architects from all the continents took part, three winning projects were chosen:
"Unity House" by 3xN (Denmark)
"Olympic Forum" by Farshid Moussavi Architecture (England)
"One People Under One Roof" by Xaveer De Geyter Architecten (Belgium)
A parallel studies phase then followed, after which the IOC Executive Board decided to develop the project proposed by Danish architects 3XN (www.3xn.dk). The design of Olympic House is based around four main concepts: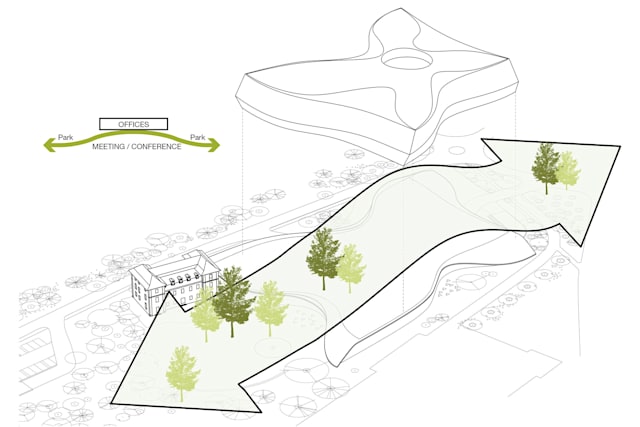 The green base of Olympic House blends in with the natural setting of the park.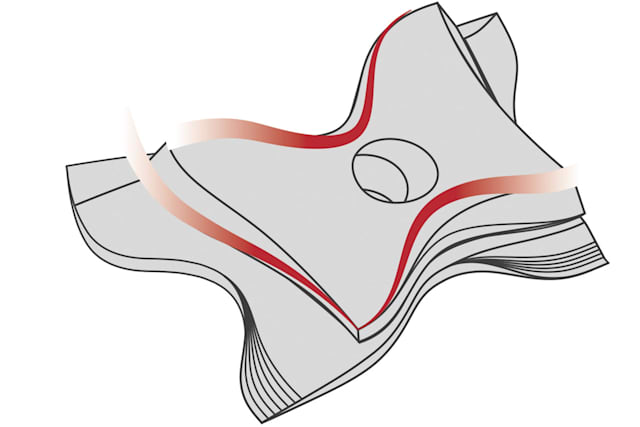 The shape of Olympic House is inspired by the movement of athletes performing their sport. The curved facades help to minimise the visual impact of the building in the landscape and bring a maximum amount of light into the interior spaces.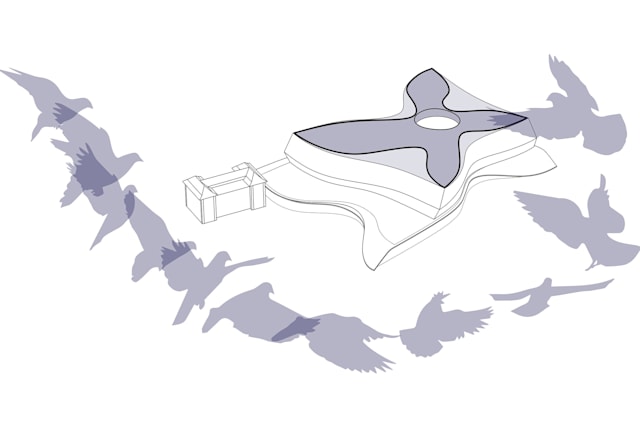 The solar panels on the roof of Olympic House represent the shape of a dove landing in the park.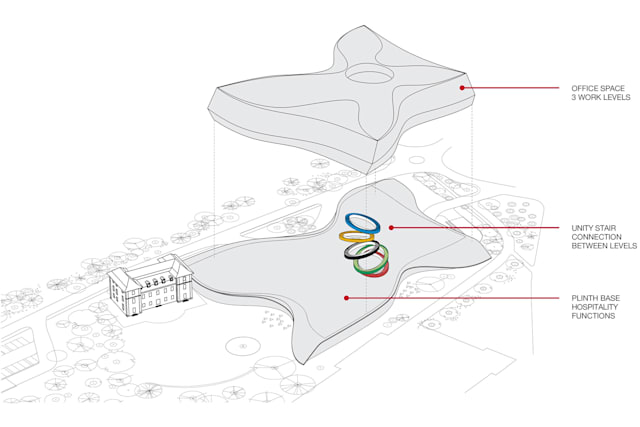 Olympic House will be the meeting place for the Olympic Movement, and its central staircase, which echoes the Olympic rings, will link the various floors. The design of the staircase is in line with the concept of "active architecture" that encourages the movement of building users.