International Golf Federation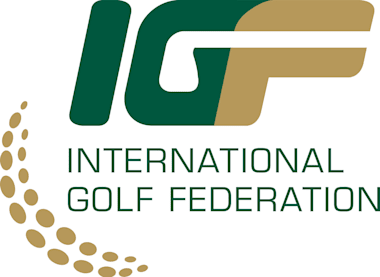 International Golf Federation
Maison du Sport International
Av. de Rhodanie 54
1007 Lausanne
Switzerland
Recognised by the International Olympic Committee as the official international federation for golf, the IGF comprises 151 member federations from 146 countries. The IGF membership approved the creation the IGF Olympic Golf Committee in 2008 to drive its effort for the sport's inclusion in the 2016 Games.
Prior to golfs return to the Olympic Games in Rio 2016, it was last played as an Olympic sport at the 1904 Games in St. Louis, Missouri, USA. During those Olympic Games, the United States and Canada were the only two competing countries. An indication of golf's globalisation since 1904 is that, in 2021 in Tokyo, 42 National Olympic Committees from all five continents were represented in the men's and women's competitions.
The men's and women's competitions are comprised of 60 athletes. In both the men's and women's event, the top 15 players on the Olympic Golf Rankings are eligible for the Olympic Games, with a maximum of four athletes per NOC. From 16th place onwards on the Olympic Golf Rankings, a maximum of two athletes per NOC, including those athletes within the top 15, will be eligible, until the number of 59 athletes is reached, including continental places. Each of the five continents and the host country will be guaranteed at least one athlete in each of the Women's and Men's Competitions.
The IGF recommendation of a 72-hole individual stroke play competition for both men and women reflects leading players' opinion of the fairest and best way to identify an Olympic champion. In the event of a tie for first, second or third place, a play-off or multiple play-offs will determine the gold, silver and bronze medal winner(s).