The outlook for the Badminton competition at Tokyo 2020 (in 2021) became clearer following the draw to determine the grouping for the 173 athletes - 87 men and 86 women - from 50 National Olympic Committees.
Held at the National Badminton Centre in Milton Keynes, England the draw revealed the immediate opposition in front of the respective athletes when the competition begins a day after the Opening Ceremony on 24 July -- and runs through to 2 August.
Men's singles top seed and home favourite Momota Kento, as well as second seed Chou Tien Chen from Chinese Taipei, should have a relatively easy route to the quarterfinals with both players set to enjoy a bye in the round of 16 should they top their respective groups. They could also potentially meet in the final.
Momota has been been drawn with the Republic of Korea's Hoe Kwanghee and USA's Timothy Lam, who are currently ranked 38th and 88th in the world respectively.
Rio 2016's bronze medallist Viktor Axelsen is in Group E and the fourth seed will have to work hard to get past the likes of either Jonatan Christie from Indonesia or China's Shi Yuqi to set up a potential semifinal showdown with Momota. The Dane will know victory in the semifinals guarantees him a better result than his last Olympic outing.
Indonesia's highest-ranked player, Anthony Sinisuka Ginting was drawn in the bottom half of the draw and will likely meet another home favourite, Tsuneyama Kanta, in the knockout round of 16 once both players clear the group stage. If Ginting passes that hurdle, he could set up a semi against Denmark's Anders Antonsen.
Malaysia has had a men's singles player make the final at the last three Olympic Games thanks to now retired Lee Chong Wei. This time around, the nation will look to Lee Zii Jia who is in Group M along with France's Brice Leverdez and Ukraine's Artem Pochtarov. Should Lee top his group he'll likely face reigning Olympic champion Chen Long who denied Chong Wei gold at Rio 2016 in the round of 16.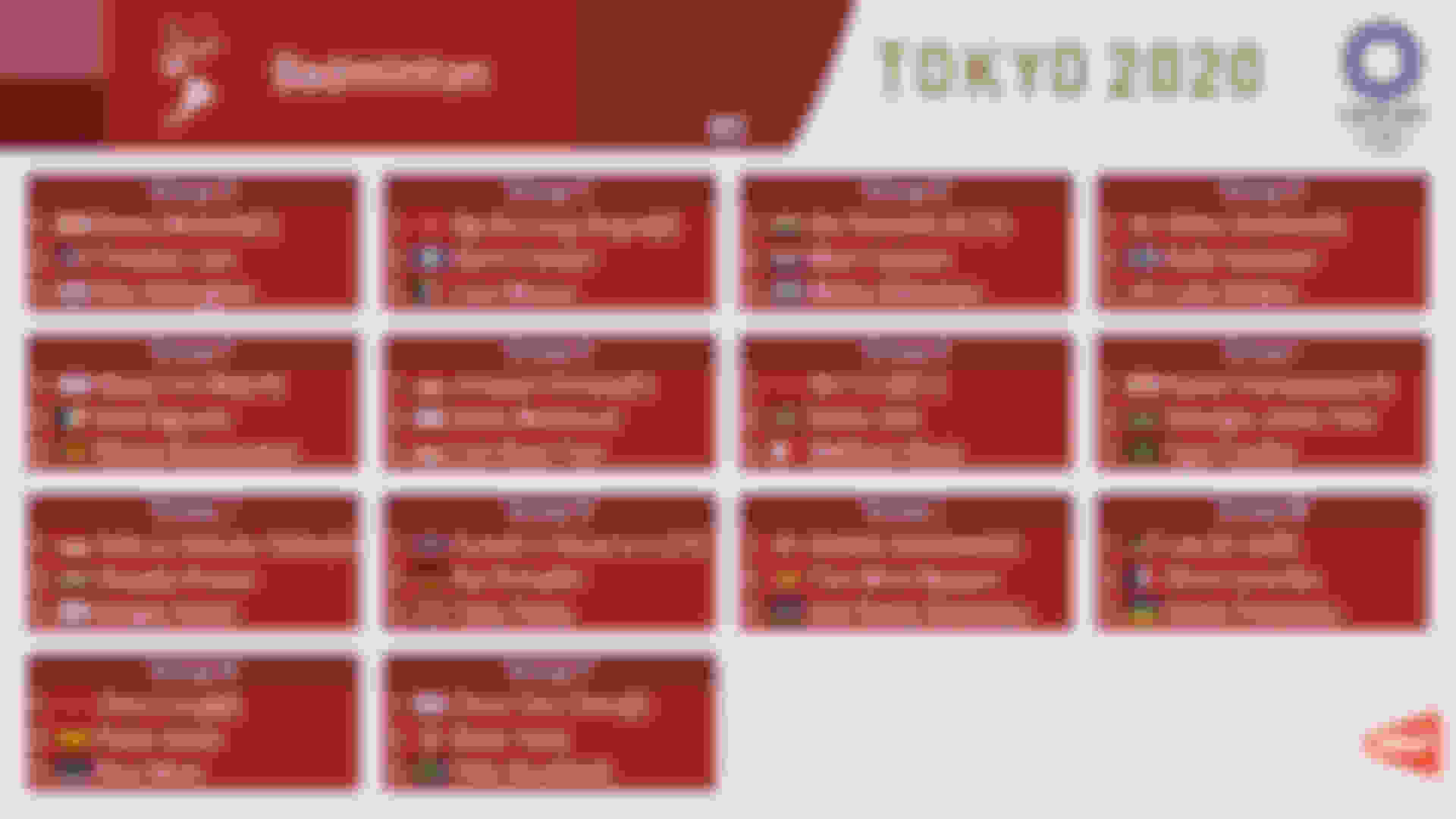 Tokyo 2020 Olympic Games Badminton Draw - Men's Singles
Women's singles top seed Chen Yu Fei heads up Group A and should easily get past Egypt's Doha Hany and Turkey's Neslihan Yigit and will then enjoy a bye to advance directly to the quarterfinals.
World number-one Tai Tzu Ying will also have a bye as the second seed. However Group P is the only section with an additional player, so with a total of four, the Chinese Taipei player will contest the same number of matches as all the other women apart from Chen.
Home favourite and Rio 2016 veteran Okuhara Nozomi is in Group E and the third seed path to the final does look promising with players like Michelle Li from Canada and possibly China's He Bing Jiao to overcome to get to the semis for a potential clash with the top seed.
India's PV Sindhu is in group J along with Hong Kong's Cheung Ngan Yi and Israel's Ksenia Polikarpova. The Rio 2016 silver medallist should clear the group to likely face Denmark's Mia Blichfeldt in the round of 16 and then possibly another home favourite Yamaguchi Akane in the quarters. If Sindhu is on form she could meet Tai in the semifinals.
Given both Sindhu and Okuhara are on opposite sides of the draw, the two could potentially set up a repeat of the 2017 and 2019 world championships finals.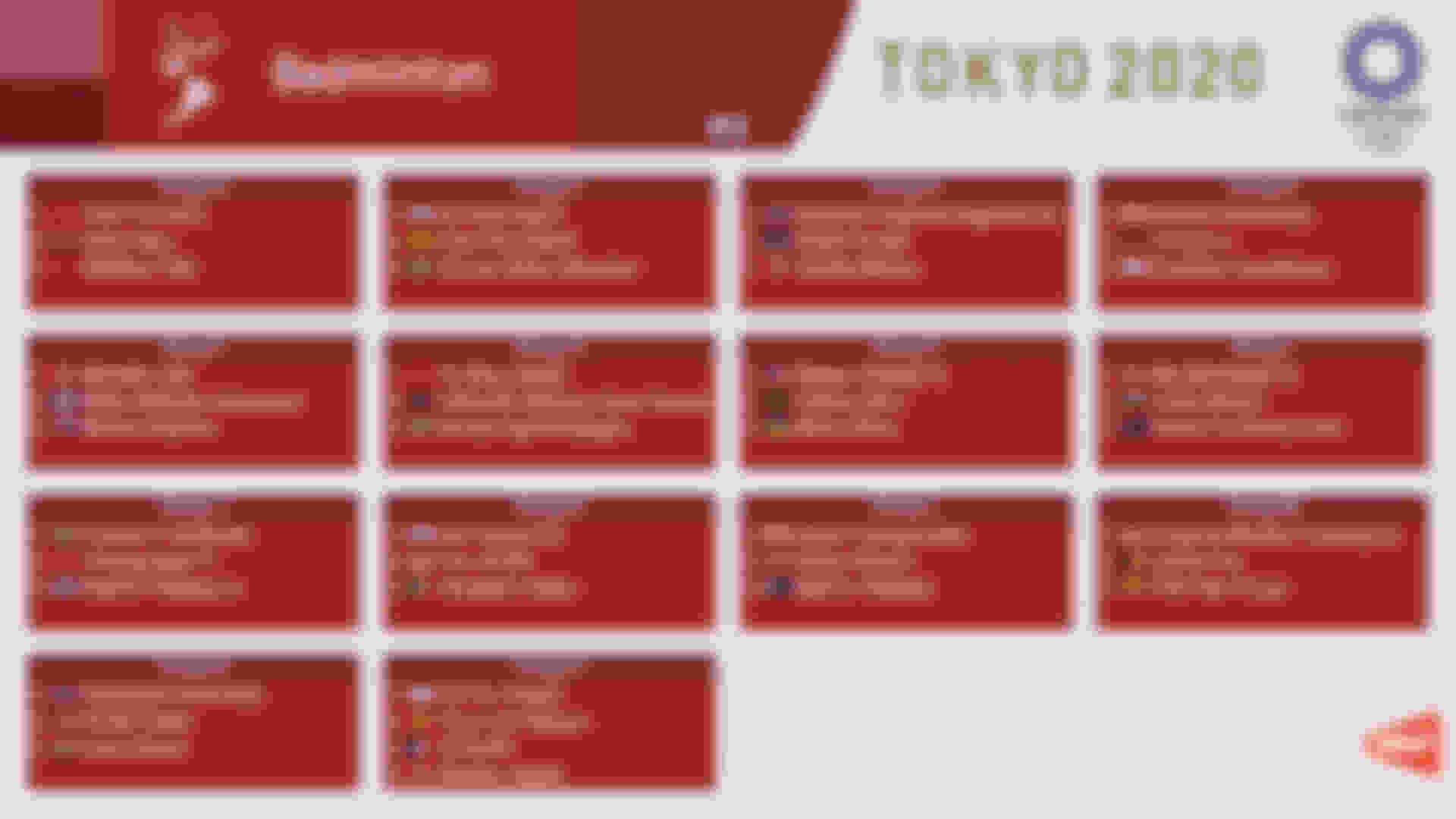 Tokyo 2020 Olympic Games Badminton Draw - Women's Singles
Sixteen men's doubles pairs were drawn into four different groups with the top two from each group proceeding to the quarterfinals.
The top four seeds head up each group and top seeds from Indonesia Marcus Fernaldi Gideon and Kevin Sanjaya Sukamuljo will have Chinese Taipei's Lee Yang and Wang Chi-Lin, Great Britain's Ben Lane and Sean Vendy as well as India's Satwiksairaj Rankireddy and Chirag Shetty for company.
Second seeds Mohammad Ahsan and Hendra Setiawan are in Group D and Setiawan will be attempting to win another Olympic medal after clinching gold with his late partner Markis Kiddo at Beijing 2008.
2018 world champions Li Jun Hui and Liu Yu Chen from China are in Group C and are expected to clear the group stage.
Japan's Watanabe Yuta and Endo Hiroyuki are in Group B and Watanabe is one of a few players who are competing in two events. The Japanese won the All England Open title this year in both the men's doubles as well as the mixed doubles with partner Higashino Arisa and will be looking to achieve similar success at his home Olympics.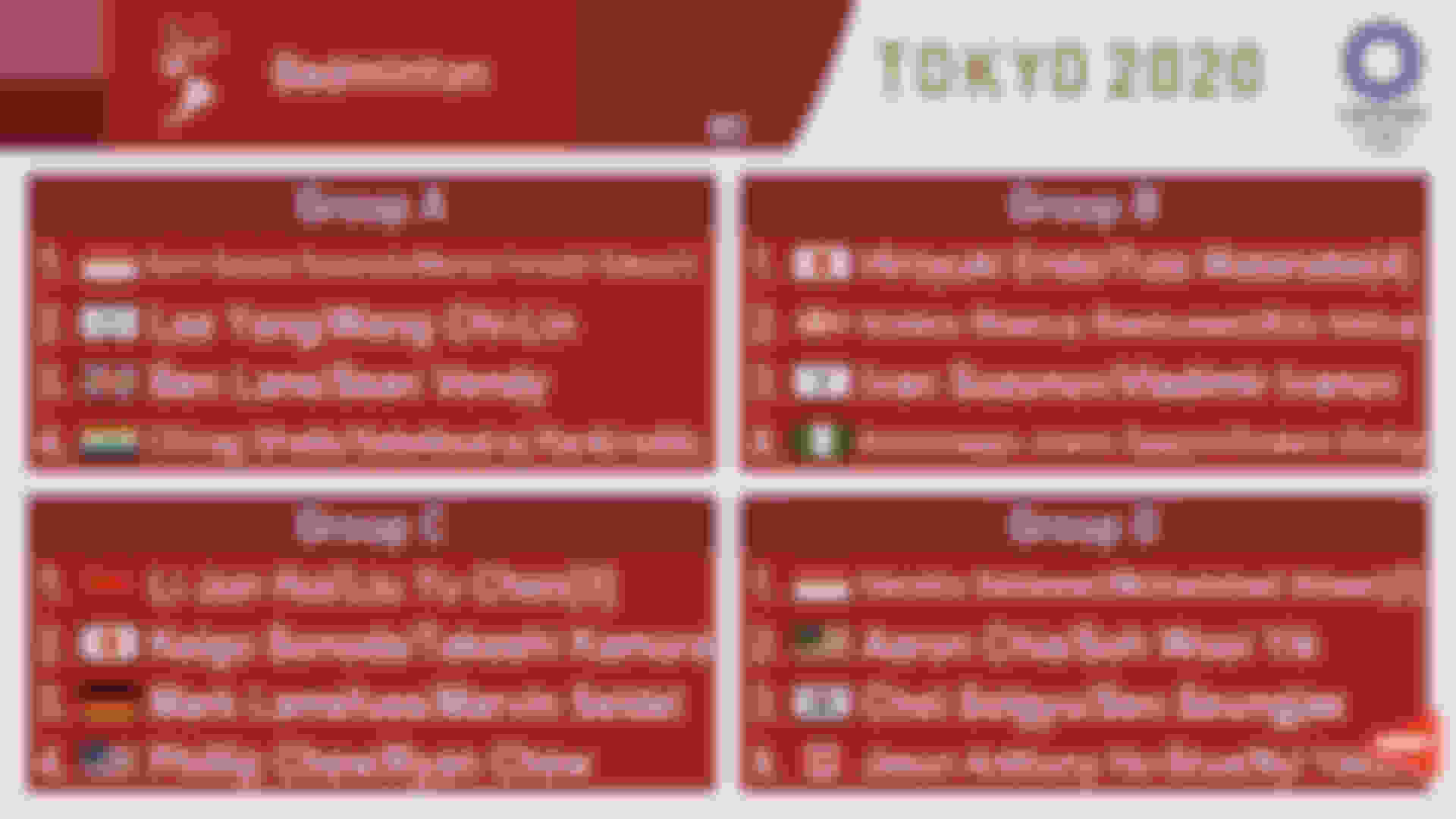 Tokyo 2020 Olympic Games Badminton Draw - Men's Doubles
Japan will be hoping to defend their women's doubles gold with top seeds Fukushima Yuki & Hirota Sayaka who are in Group A along with Indonesia's Greysia Polii and Apriyani Rahayu, Great Britain's Chloe Birch and Lauren Smith, and Malaysia's Chow Mei Kuan and Lee Meng Yean.
The host nation also has the likes of two-times and reigning world champions Matsumoto Mayu and Nagahara Wakana, who are in Group B. The third seeds should easily top their group against opposition from Egypt, Canada and The Netherlands.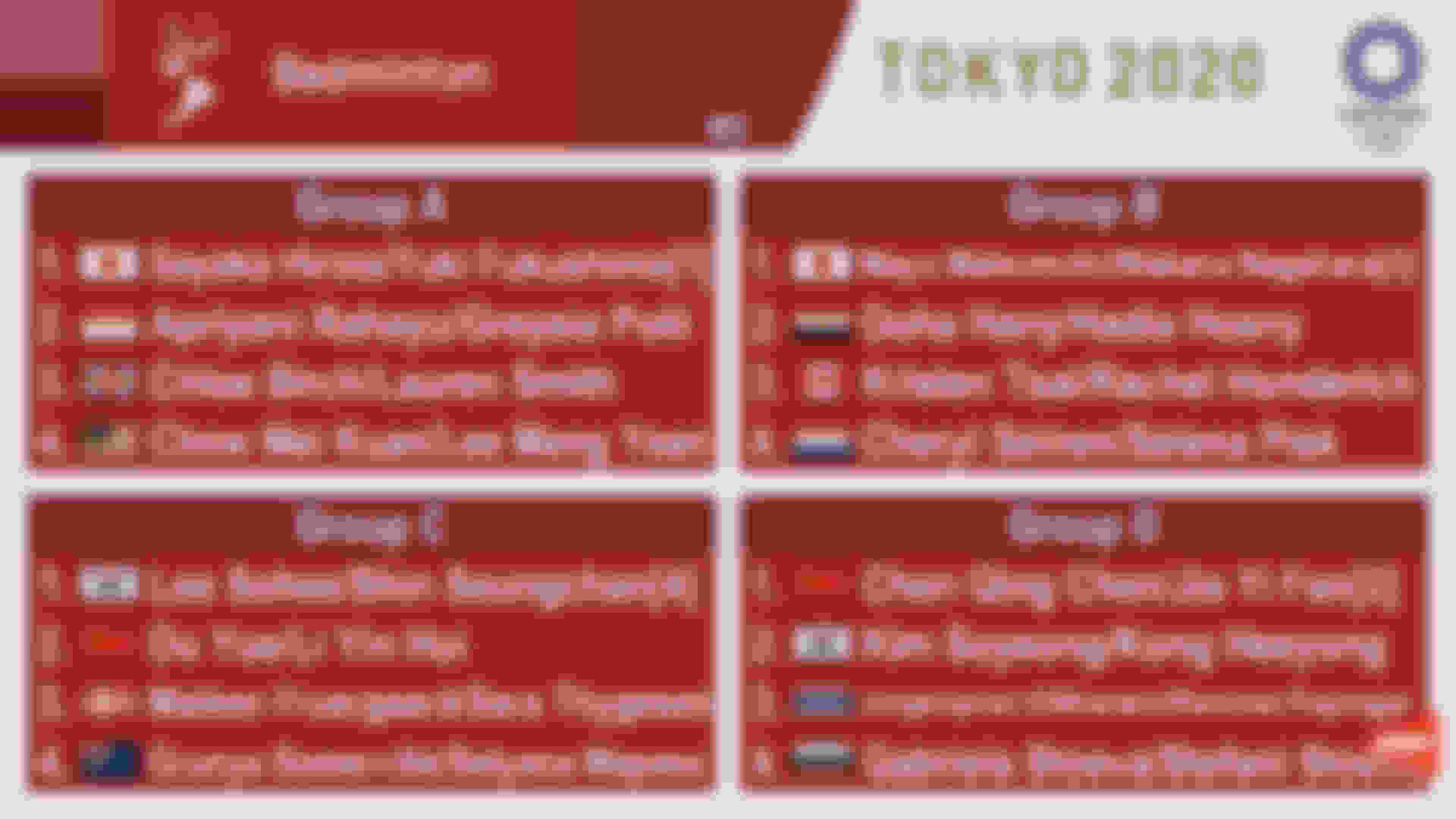 Tokyo 2020 Olympic Games Badminton Draw - Women's Doubles
Reigning mixed doubles world champions Zheng Si Wei and Huang Ya Qiong are the only pairs from Asia in Group A. The same can be said for third seeds Dechapol Puavaranukroh and Sapsiree Taerattanachai from Thailand in Group B.
The competition will be close in Group C with fourth seeds Praveen Jordan and Melati Daeva Oktavianti from Indonesia, Watanabe Yuta and Higashino Arisa from Japan and Mathias Christiansen and Alexandra Boje from Denmark vying for the top two spots along with  Simon Wing Hang Leung and Gronya Somerville from Australia.
Rio 2016 silver medallists Chan Peng Soon and Goh Liu Ying from Malaysia are in Group D.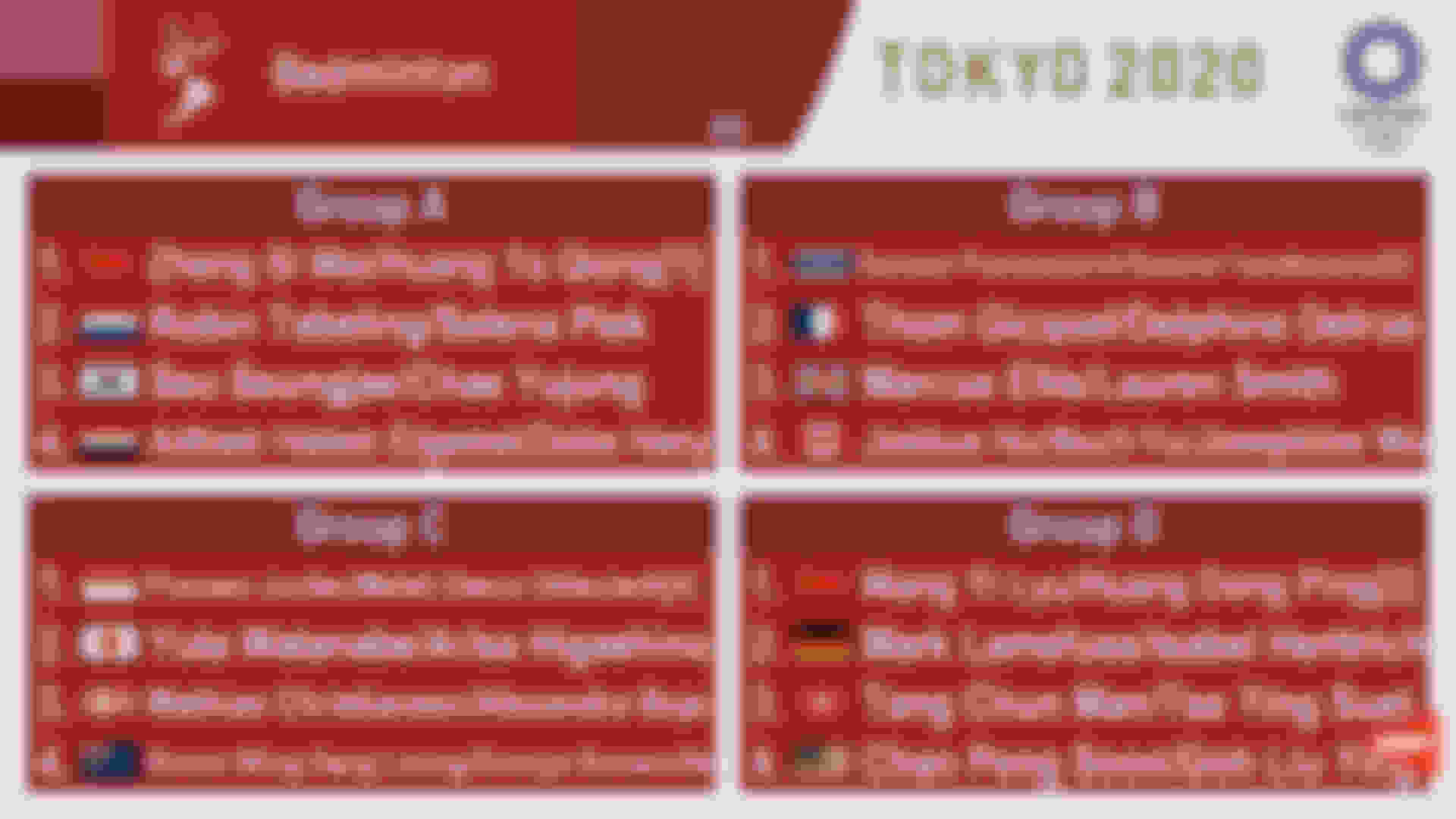 Tokyo 2020 Olympic Games Badminton Draw - Mixed Doubles
The competition will take place a day after the Opening Ceremony, from 24 July - 2 August 2021.
The respective dates for the finals are as follows:
30 July - mixed doubles gold medal match
31 July - men's doubles gold medal match
1 August - women's singles gold medal match
2 August - women's doubles and men's singles gold medal match