It was the summer of 2008 when a 16-year-old SUN Yiwen and her classmates were sitting in front of a television watching the fencing competition at Beijing 2008. Having only been involved in fencing for a short time, the teenager didn't fully understand what was happening as she watched the fencers compete so would follow other students when they clapped.
Twelve years on, Sun couldn't help but laugh at that memory.
"Back then, the Olympic Games to me was an unreachable thing," she told Tokyo 2020.
Having said that, in 2016 she made her Olympic debut in Rio. There she won bronze in women's individual épée and silver in team épée. She has also pocketed seven World Cup medals (4 golds, 3 bronzes) and one Grand Prix gold, and is now currently world no.3 in épée.
And in July last year, as part of the People's Republic of China's women's épée team at the 2019 World Fencing Championships, she helped her nation reclaim the world title once again - four years on from their last victory.
Speaking from Beijing, a month after winning silver at the National Fencing Championship in late October - her first competition in eight months - Sun said the anxiousness and excitement she felt were very different.
"I tried to get back to the mood of competing, so I performed more actively and acted proactively to get control of the pace."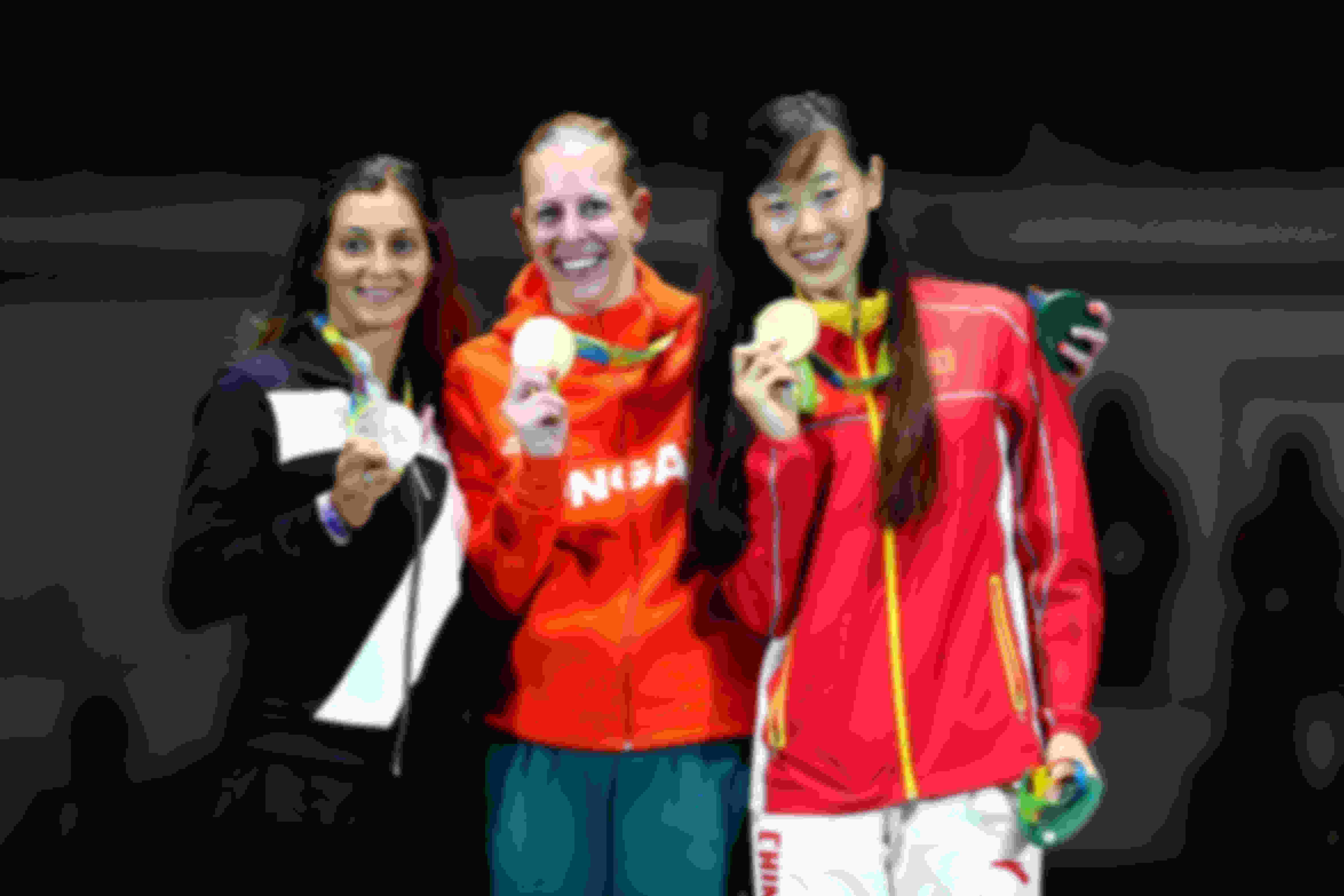 sun yiwen 4 (2016 Getty Images)
Like many others, Sun started in sport to improve her health. Born in eastern China's Shandong province, she would easily catch a cold during winter. She was already training in athletics a month before a fencing coach visited her school to look for young talent.
From then on, she began her journey on the piste.
Everything in the sport school, the apparatus, the weapon, was new to her.
"We knew nothing about fencing. When we picked up the épée for the first time, all we did was poke each other here and there," she recalled.
People from her hometown didn't know much about fencing either so when she first started, some thought Sun was talking about 'building construction' instead of fencing because the two words have the same pronunciation in Chinese.
Driven by curiosity, Sun's small steps on the piste gradually became bold lunges.
"Out of curiosity, I wanted to know more about the sport which I rarely heard of and explored. Step by step, I fell in love with it," she said.
There were times when she wanted to quit as early morning training, for example, was a big challenge for her. At the sport school, they had to get up at 5 a.m. to join the morning session. But it was the encouragement from her parents and coaches that supported her through the early days as an athlete.
I've been practising fencing for over a decade. My entire youth is devoted to fencing. Fencing accompanied my growth.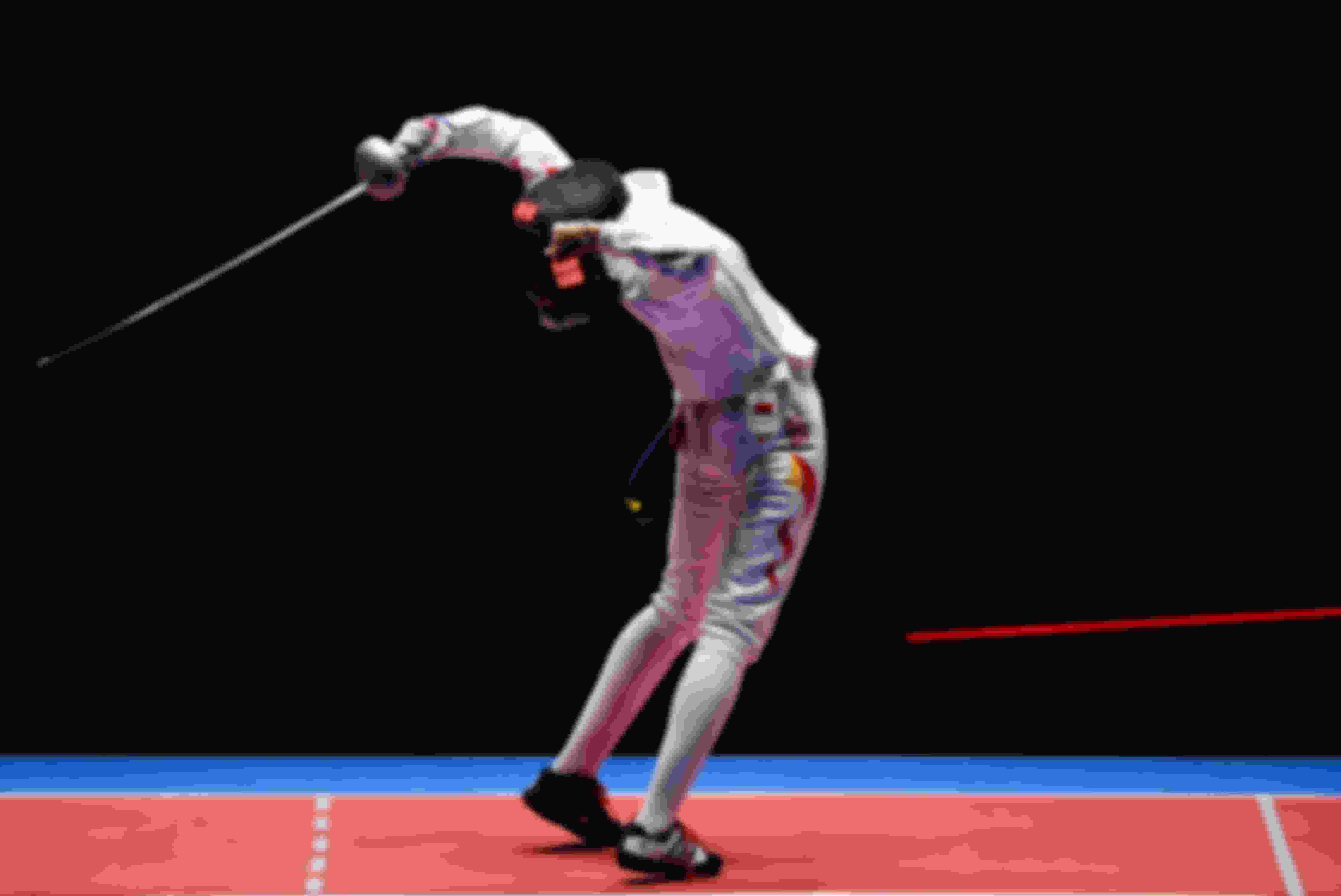 sun yiwen 2 (2016 Getty Images)
In May 2013, Sun embarked on her first international competition, the FIE Women's Epée World Cup held in Rio. Together with senior teammates including SUN Yujie and XU Anqi, she won in the team epée. Three years later, she went to her first Olympic Games in the same city.
She was impressed by how different the fencing venue looked in Rio 2016, compared to others, especially the darkened atmosphere. Sun also remembers the passionate spectators. But as a relatively young member in her team, Sun said she did not have much pressure back then.
"My goal was not to be knocked out in the first round."
Maybe it was such a stress-free mentality that helped her win bronze, beating France's Lauren Rembi by a narrow margin of 15-14.
Several days after she won her first Olympic medal, Sun joined her teammates in the team epée final against Romania. At London 2012, the women's epée team won the People's Republic of China their first Olympic team fencing gold so expectations were high to do it again in Rio. But they lost to Romania 38-44.
Unfortunately, following that result some netizens blamed the team, resulting in hateful comments, especially towards the athletes who lost points.
"There were many sharp rebukes online, but we accepted the result. The athletes' competence varies, and you cannot expect everyone to perform at the same level and to be equally excellent. There is a limit to one's ability and she had tried her best on that day," Sun defended her teammate.
"No one can achieve success easily. You need experience, both failed and successful ones. Only in that way can one become a champion who can withstand all kinds of challenges."
It was a pity not winning gold, but it was also an important lesson to our life, which is more unforgettable than winning.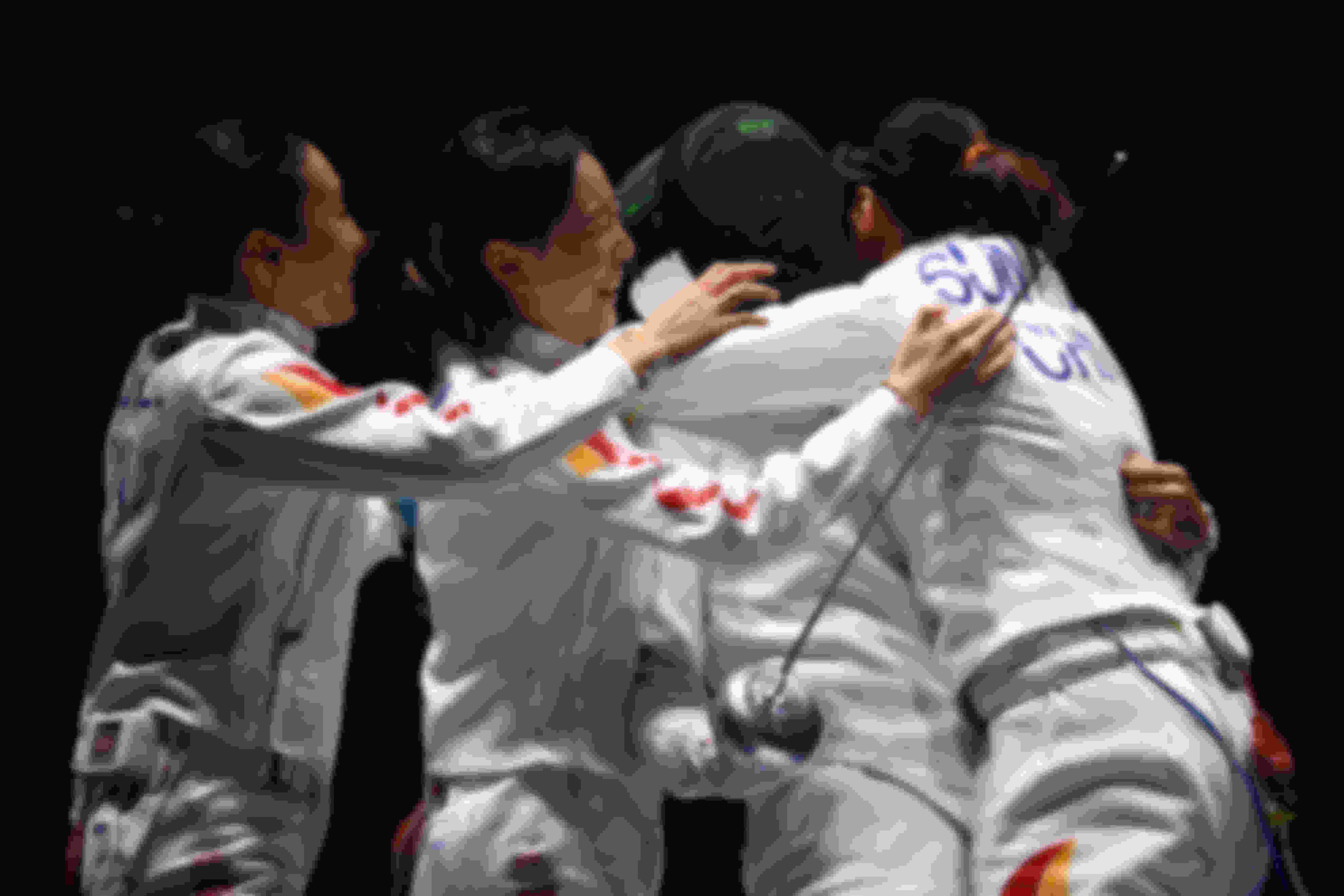 sun yiwen 3 (2016 Getty Images)
Such ups and downs, as well as the fast-changing battles not only strengthened her resilience, but also her bond with her teammates.
"Although there were times when one of us did not perform well, we would never accuse each other because we are buddies and everyone is part of the team," she said.
In September, FIE decided that international competition would not restart until 2021 due to the pandemic. After their World Championship victory in 2019, China leads FIE 2019/20 women's épée team season, almost securing their ticket to the Olympic Games Tokyo 2020.
Sun told Tokyo 2020 that the postponement of the Games was a "blessing" since the team experienced a slight slump following the World Championships.
"Another year gives us time to have more experience and training. Honestly, we usually would not have enough time for training, especially consistent training for young athletes. So this time, I believe we will become recharged going back to international competitions."
Although teams like Republic of Korea, Russian Federation, Romania and Brazil have been widely seen as traditionally strong squads, Sun thinks all teams competing at the Games stand out in a way.
"There are just so many rivals, all we can do is to prepare ourselves to the best so that we can face off everyone," she said.
Speaking with the FIE in June 2019, Sun said she wanted to become "a fencer who has mastered one special skill" in Chinese fencing history, like senior Chinese fencers LI Na, who excelled at fleche, and SUN Yujie, who is famous for counter-attack.
"I hope I can excel at one fencing technique that whenever people think of the technique, they will think of me. I want to become this type of athlete," she explained.
Sun is not the type of person who shoots for the stars, as and instead to improve step by step while holding on to a belief that whatever others can do, she should be able to do as well.
"I would not set a target and stop once I reach it. My goal has no limit. Although I don't set my ambitions very high, I will keep on improving."