Katinka Hosszu produced one of the great Olympic swims to underline why she is the greatest woman all-rounder in the sport, smashing the 400m individual medley world record to land the gold medal that had always eluded her. The Hungarian's extraordinary swim of 4:26.36 sliced 2.07 off the world record. Hosszu has 11 long and short-course world titles but, remarkably for someone of her rare talent, never an Olympic medal.
She was utterly dominant in the final, finding herself 5.25 ahead of record schedule going into the final freestyle leg before tiring slightly on the final 50m stretch. As she touched the wall, she had more than four seconds to spare over American Maya Dirado and more than six seconds over Mireia Belmonte Garcia from Spain.
"I've been chasing that world record for some time now. It's been over seven years that I have been thinking about it. I feel like I proved myself, not just to other people but to myself. A lot of people thought I would break under the pressure but it was just fun," Hosszu said of her long-awaited gold win.
It was one of three world records set on a scintillating opening day programme with Australia's all-conquering 4x100m relay quartet, featuring sisters Cate and Bronte Campbell, lowering their mark in the final and Great Britain's Adam Peaty also revising his own landmark in the afternoon heats of the 100m breaststroke.
In the thrilling 4x100m relay final, the Australian quartet of Emma McKeon, Britanny Elmslie and the Campbell sisters clocked 3:30.65 to break the world record preciously set by Australia by 0.33. Cate Campbell, the world 100m freestyle record holder, kept Katie Ledecky at bay on the final leg as the USA took silver and Canada bronze.
Kosuke Hagino was crowned men's champion of the 400m individual medley. The golden boy of Japanese swimming delivered his best on the grandest occasion, taking over from his friend and great rival, Daiya Seto, on the backstroke leg. He held his advantage until the end despite the late charge from the USA's Chase Kalisz, who eventually finished 0.70 adrift. World champion Seto had to settle for bronze.
Australian Mack Horton prevailed against China's Sun Yang in the 400m freestyle final. Horton had to repel a spirited defence of his London 2012 title from Sun before winning in 3:41.55, just 0.13 ahead. Sun was left inconsolable afterwards, breaking down in tears. Italy's Gabriele Detti made it to the podium as bronze medallist.
The day's first session witnessed a scintillating performance from Adam Peaty, who set a world record of 57.55 in his afternoon heat, taking 0.37 off the men's 100m breaststroke mark he set in April last year. He will start as overwhelming favourite to strike gold in Sunday night's final.
Yet it was 18-year-old Syrian Yusra Mardini who captured the crowd's imagination as she raced to victory in 1:09.21 in her five-woman heat to resounding cheers. It was far from enough to enable the Refugee Olympic Team member to progress to the semi-finals, but the experience of touching the wall left Mardini elated.
"I was only thinking about water and the last competitions and where I am now," she said. "Everything was amazing. The only thing I ever wanted was to compete in the Olympics. I'm really excited for the 100 freestyle next and I hope I'm going to swim better."
Less than a year ago, she swam for her life and those of her fellow refugees as she made a perilous crossing of the Aegean Sea from Turkey to Greece on a stranded, overcrowded dinghy. She plunged into the cold water and, for three and a half hours, helped push the boat to safety to the shores of the island of Lesbos.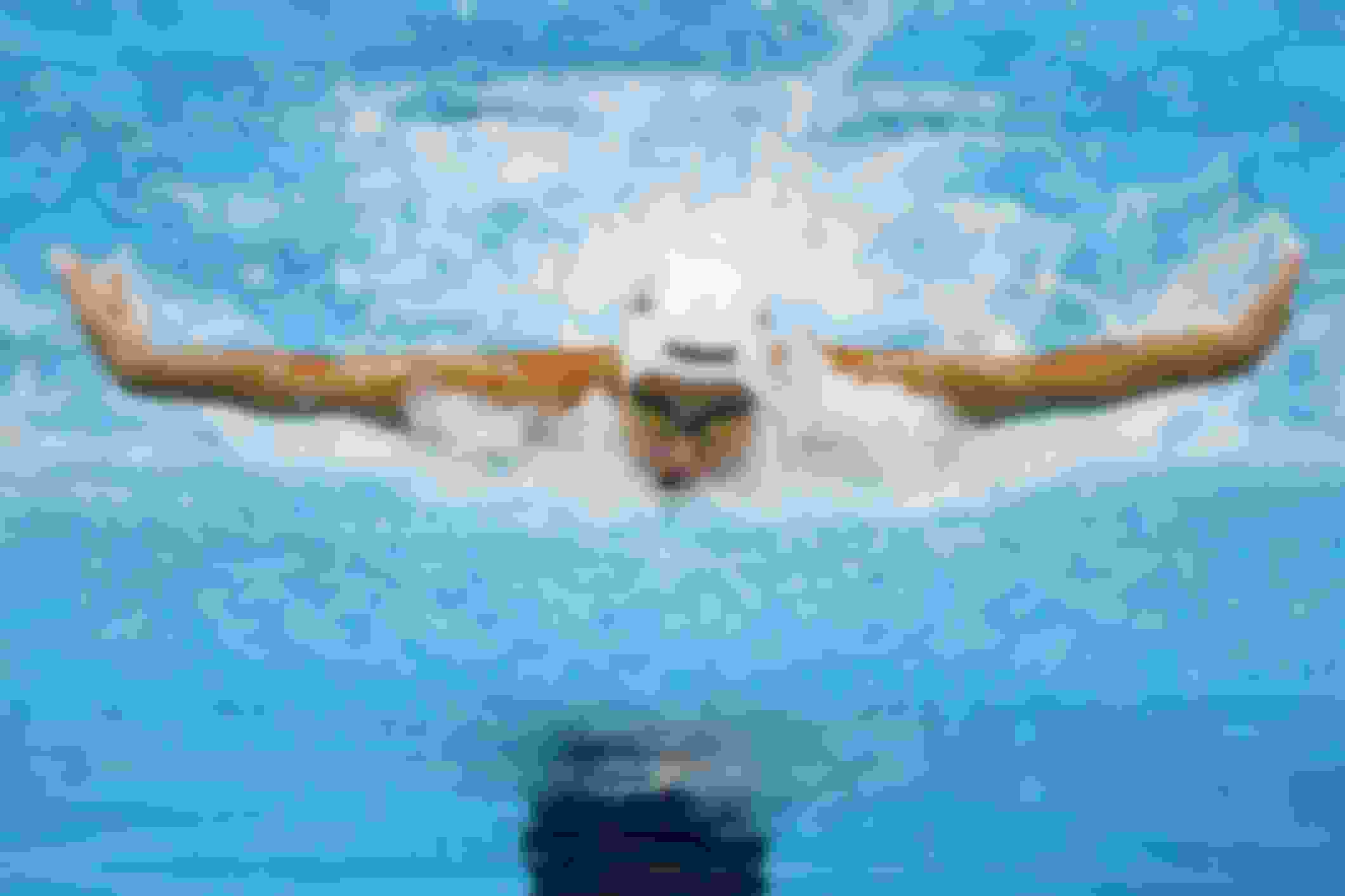 It was 18yearold Syrian Yusra Mardini who captured the crowd's imagination as she raced to victory in 1:0921 in her fivewoman heat to resounding cheers It was far from enough to enable the Refugee Olympic Team member to progress to the semifinals, but the experience of touching the wall left Mardini elated (Getty Images)