Wrestling is considered the world's oldest sport — a pure battle of skill between two opponents with the aim of pinning or throwing their rival to the mat.
Tokyo 2020 competition animation "One Minute, One Sport"
We will show you the rules and highlights of wrestling in one minute. Whether you are familiar with wrestling or want to know more about it, "One Minute, One Sport" explains the sport and how it works. Watch the video below.
Overview
Wrestling was a feature of the ancient Olympic Games in 708 BC, with the sport's Greco-Roman style included in the first Games of the modern era at Athens 1896. Eight years later, freestyle wrestling was introduced at the St. Louis 1904 Games. Women's freestyle wrestling joined the Olympic programme at Athens in 2004.
The essence of both styles is the same: with no equipment and no grasping at clothing, two athletes try to press both shoulders of their opponent down onto the mat. Greco-Roman wrestlers use only their upper bodies and arms, while freestyle wrestlers can use any part of their body.
The competition programme at Rio 2016 included six weight categories each for men's Greco-Roman, men's freestyle and women's freestyle. For all events, there is a direct elimination system that eventually decides the two finalists for the gold medal match. All wrestlers who lose to a finalist are entered into the repechage.
Event Programme
Freestyle
57kg (Men)
65kg (Men)
74kg (Men)
86kg (Men)
97kg (Men)
125kg (Men)
50kg (Women)
53kg (Women)
57kg (Women)
62kg (Women)
68kg (Women)
76kg (Women)
Greco-Roman
60kg (Men)
67kg (Men)
77kg (Men)
87kg (Men)
97kg (Men)
130kg (Men)
Essence of the Sport
Power and technique to gain an advantage
Contested on a circular mat nine metres in diameter, bouts last for two periods of three minutes with a 30-second break. To win, a wrestler has to hold down both shoulders of their opponent to the mat for one second, after which the match ends. This is called a "fall".
If no fall is secured during the bout, the decision is based on points awarded to wrestlers for putting their opponent at a disadvantage. In Greco-Roman wrestling, the match may also end when there is an eight-point difference. In freestyle, a ten-point difference is necessary to stop a bout.
One, two, four or five points can be awarded to a wrestler based on the action of the wrestlers. For example, one point is awarded for moving the opponent out of the 9m competition circle; two points are awarded for a takedown or exposing an opponent's back to the mat; four points for throwing an opponent while standing; and five points for throwing an opponent in with grand amplitude.
Greco-Roman wrestling involves lots of dynamic skills, such as throws using the upper body, and is fascinating for its raw power. Freestyle wrestling is based on unbalancing an opponent through leg attacks, throws and counter defensive techniques.
With so many scoring options available to wrestlers, bouts often remain competitive into the final seconds, with wrestlers often attempting darting attacks and spectacular throws until the final whistle.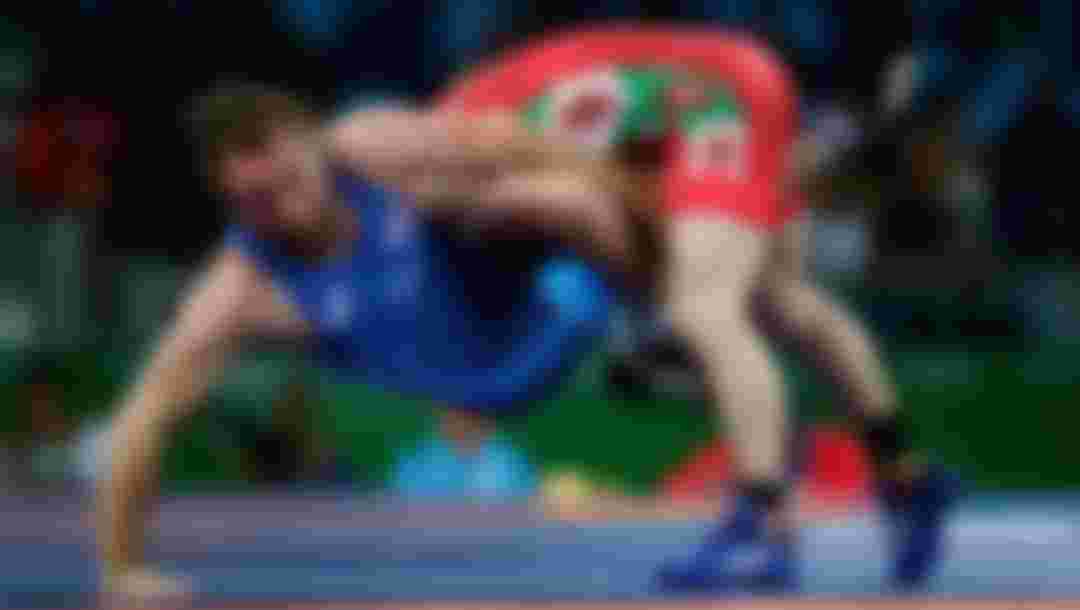 Outlook for the Tokyo 2020 Games
Longstanding rivalries, historic quests and local heroes highlight wrestling at Tokyo 2020
At Tokyo 2020, 96 men in each style and 96 women will compete in the wrestling competition.
The Russian Federation (formerly USSR) has won the most overall medals, followed by top nations like the United States, Japan, Georgia and Turkey.
In freestyle wrestling the stars of the sport hail from Russia, Iran and the United States. Superstar Abdulrashid "The Russian Tank" Sadulaev will headline Tokyo 2020 as a returning Olympic gold medallist looking to win his first title at 97kg. His fiercest rival will be defending 97kg Olympic champion Kyle Snyder (USA). The duo have wrestled twice in three years, splitting outcomes. Iran's Hassan Yazdanicharati also comes to Tokyo as a 2016 Olympic champion, winning at 74kg. Now at 86kg, he looks to defend his 2019 world championship against a field of top competitors.
There is no team score kept in wrestling at the Olympic Games, but if there were the small island nation of Cuba would have taken the Greco-Roman title at the Olympic Games in 2016. Led by legendary three-time Olympic champion Mijaín López at 130kg, and defending world and Olympic champion Ismael Borrero at 60kg, Cuba has a chance to repeat their dominant Rio performance in Tokyo.
Japan is the most dominant women's wrestling nation in the world, having won 11 of a possible 18 gold medals in four Olympic Games. Through she won't be competing in Tokyo, Hall of Fame wrestler Icho Kaori won a record-setting fourth Olympic gold at Rio 2016, raising Japan's already high bar for success even higher. The new generation of Japanese women wrestlers will be led by defending Olympic champions Risako Kawai and Sara Dosho, giving local fans plenty to cheer in the Makuhari Messe.
Trivia
The competition is held on a circular mat with 9 meters in diameter which include an orange band of 1m wide and forming an integral part of the wrestling area is drawn along the circumference on the inside of the circle. That band is called the passivity zone.