Rugby returned to the Olympic programme at Rio 2016, when the sevens format provided a captivating showcase for this energetic and thrilling team sport.
Tokyo 2020 competition animation "One Minute, One Sport"
We will show you the rules and highlights of rugby in one minute. Whether you are familiar with rugby or want to know more about it, "One Minute, One Sport" explains the sport and how it works. Watch the video below.
"One Minute, One Sport" will show you the rules and highlights of Rugby in one minute
Overview
The aim of rugby is to convey an oval-shaped ball to the goal line located at the opposing team's end of the field and earn points for doing so. This is achieved by running with the ball, passing and kicking it. Rugby differs from other ball sports in that the ball must be passed backwards between players as they advance towards their opponents' try line. Much of the sport's appeal lies in the players' speedy interplay and total commitment.
Rugby's roots can be traced back to the sport of football as it was played in English public schools during the 19th century. During a football match at Rugby School in 1823, a young player named William Webb-Ellis suddenly picked up the ball and ran with it towards the goal. His act marked the creation of a totally new sport.
Rugby School gave the sport its name and developed its first set of rules. The Rugby Football Union was founded in 1871, and the International Rugby Board — now known as World Rugby — was established in 1886.
Today, different types of rugby union are played around the world — rugby (fifteen-a-side) and rugby sevens — with various competitions taking place.
Rugby (fifteen-a-side) was played at Paris 1900, London 1908, Antwerp 1920 and Paris 1924 with men's teams only, after which came a long absence until the sport returned in its seven-a-side format at the Rio 2016 Games. A women's competition was also held for the first time in Rio.
Event Programme
12-team tournament (Men/Women)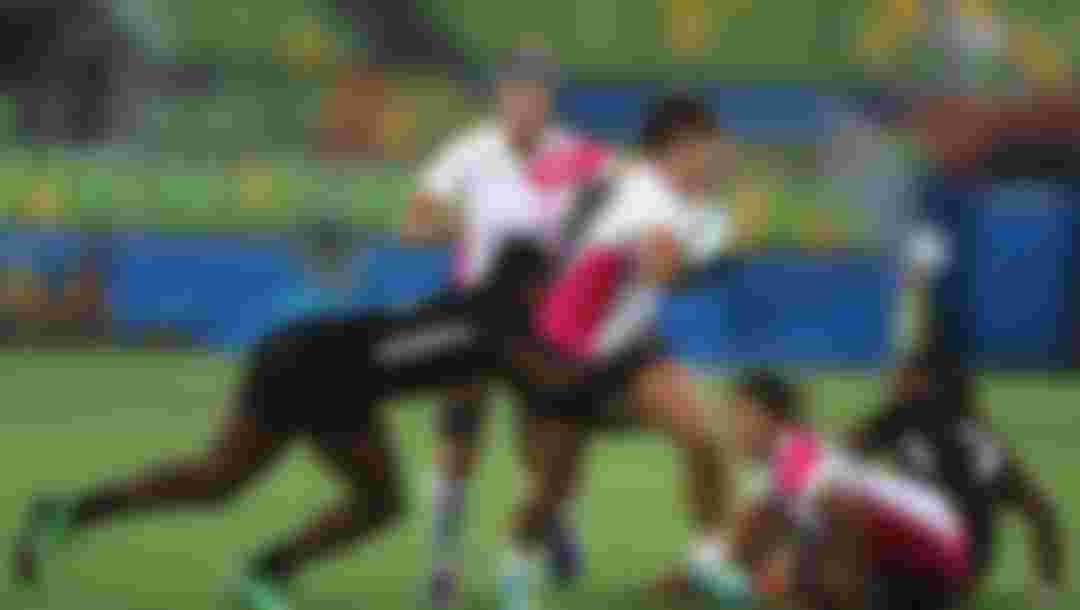 Essence of the sport
Intense action and crunching tackles
Rugby sevens is played on the same field of play as the fifteen-a-side game with pitch dimensions that are 100m x 70m. The result of fewer players on the same size field is a faster-paced game with more running, more tackles and more tries.
Unlike the fifteen-a-side game, which comprises two 40-minute halves, the period of time for sevens matches in Olympic games are 14 minutes, comprised of two seven minutes halves. Despite the shorter halves, a rugby sevens player has to be incredibly fit, powerful and skilled to compete at the highest level of the game.
Method of scoring:
Try: When an attacking player successfully grounds the ball on or past the opposing team's try line but before the dead-ball line; 5 points
Conversion; When a try is scored, that team is awarded an extra kick, which in rugby sevens is taken as a drop goal; 2 points
Drop goal: When a player successfully kicks the ball over the goal posts after letting it bounce. This can be performed during open play or from a penalty; 3 points
Penalty goal: A player can opt to "kick at goal" in the form of a drop goal when awarded a penalty and has 60 seconds to take the kick; 3 points
Teams consist of three forwards and four backs, and each team may nominate and use up to five replacements during a game. All players in rugby sevens must be skilful in both attack and defence, able to run quickly, pass accurately and tackle effectively to bring an opposing runner to the ground.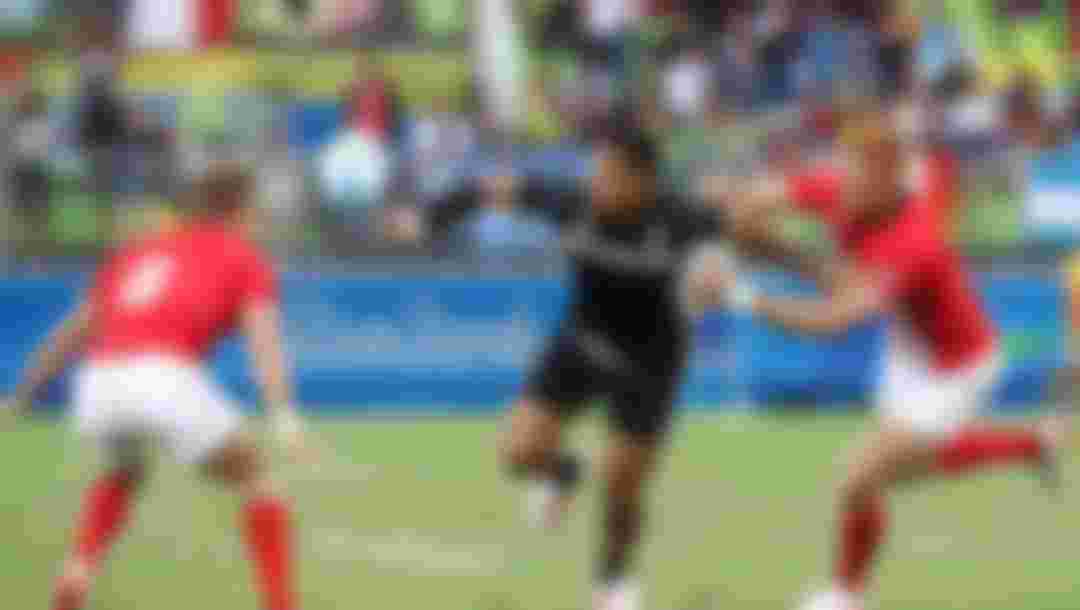 Outlook for the Tokyo 2020 Games
Countering the All Blacks' power and passion
A total of 12 teams will compete for medals in each of the men's and women's competitions at Tokyo 2020.
New Zealand, known as the All Blacks (men) and the Black Ferns (women), are the sport's traditional powerhouse in the fifteen-a-side game. Both teams have an overwhelming victory record, with the men having won three out of nine Rugby World Cup tournaments and the women winning five of eight.
In rugby sevens, Fiji's men are the reigning Olympic champions after taking rugby sevens' first-ever Olympic title at Rio 2016. Their unique playing style attracts sevens fans from all over the world and embodies everything that is so appealing about the seven-a-side game.
New Zealand's men failed to win a medal at Rio 2016 with Great Britain taking the silver medal and South Africa claiming bronze.
In the women's seven-a-side game it is New Zealand who won last season's World Rugby Sevens Series, medalling in all but one of six tournaments. They were runners-up to Australia at Rio 2016 whose impressive campaign earned them the first-ever women's rugby sevens gold medal with Canada finishing third.
The standard of competition in both the men's and women's game is increasing year-on-year, and with the World Rugby Sevens Series 2020 featuring more tournaments than ever, there will be more upsets and triumphs on the road to the Tokyo 2020 Olympic Games.
Trivia
A scrum in rugby sevens is formed with three players from each team, to enable a rapid resolution to bring the ball back into play as quickly as possible.