Hockey demands speed, stamina and mastery of intricate hand-eye coordination. Played by teams of 11 on an outdoor pitch, the sport has long been a popular feature of the Games programme.
Tokyo 2020 competition animation "One Minute, One Sport"
We will show you the rules and highlights of hockey in one minute. Whether you are familiar with hockey or want to know more about it, "One Minute, One Sport" explains the sport and how it works. Watch the video below.
"One Minute, One Sport" will show you the rules and highlights of Hockey in one minute
Overview
Hockey players use hook-shaped sticks to advance a ball towards their opponent's goal. Matches are played over four 15-minute quarters (for a total of 60 minutes), after which the team with the most goals wins.
Each team is made up of attackers, midfielders and defenders plus a goalkeeper, with rolling substitutions permitted. Other than the goalkeepers, players are not allowed to touch the ball with their hands or feet. Instead, they control the ball ⁠— which is about the size of a baseball but slightly lighter — using the flat side of their sticks.
A hockey pitch is 91.4m long and 55m wide, with goals at each end. Each goal is surrounded by a D-shaped shooting circle. Goals can only be scored from inside their opponent's shooting circle.
Another feature of the game is the absence of offside. Removed from the rules of hockey in 1996, the abolition of the offside rule served to increase the speed of the game and resulted in more goals being scored.
Hockey matches are controlled by two on-field umpires, with additional support coming from a video umpire. The on-field umpires, one in each half of the pitch, are connected with each other via radio in order to aid the decision-making process. For certain fouls, usually in the shooting circle, teams are awarded a penalty corner, where a player pushes the ball out from the backline to team-mates waiting around the shooting circle. They can then take a shot on goal against only five defenders. For more serious fouls a penalty stroke is awarded, where one player takes a shot from the penalty spot, defended only by the goalkeeper. In the knockout and classification stages, matches that finish with the scores level will be settled by a shoot-out, a one-on-one attempt by an attacker to score against a goalkeeper within 8 seconds.
Event Programme
12-team tournament (Men/Women)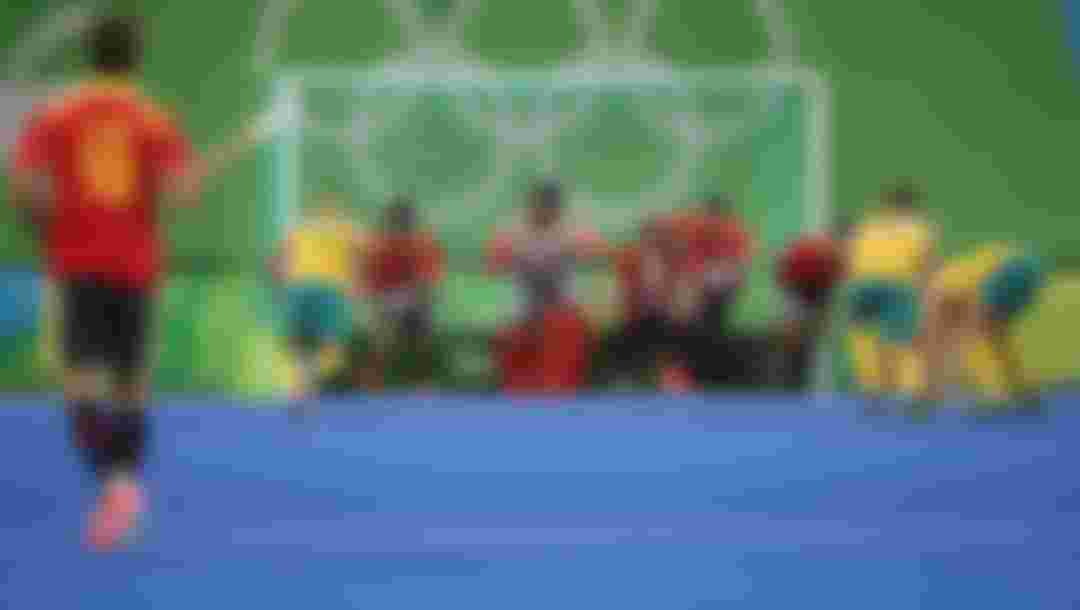 Essence of the sport
Looking beneath the surface
The roots of hockey are buried deep in antiquity. It gets its name from the French word 'hocquet', meaning shepherd's crook in reference to the shape of the players' stick. Historical evidence suggests that a crude form of the sport was played 4,000 years ago in Egypt, with ancient variations being played in Ethiopia (1,000 BC) and Iran (2,000 BC).
Having developed in England's public schools and clubs, the game spread to India, Pakistan, the countries of Africa, Australia and beyond. Nowadays, hockey is a truly global sport in which all five continents are represented in the top 20 global rankings for men and women.
Hockey became an official Olympic sport at the London 1908 Games when six men's teams competed and England won the gold medal. The sport was then dropped from the programme, reappearing at Antwerp 1920 but omitted again at Paris 1924. The creation of the Fédération Internationale de Hockey in 1924 was not soon enough for the Paris Games but it did grant hockey re-entry at Amsterdam 1928. Hockey has been on the programme ever since, with a women's competition added at Moscow 1980.
Until the 1970s, hockey was predominantly played on grass. However, top-level matches now take place on synthetic turf pitches which are watered to allow the ball to pass over the surface smoother and faster. Indeed, hockey balls are capable of reaching speeds of up to 200 km/h. The first Olympic tournament to be played on artificial turf was Montreal 1976. The transition from grass to artificial turf has had an immeasurable impact on the sport, allowing the development of new skills and tactics as well as greatly enhancing the spectator experience.
At Tokyo 2020, both the men's and women's competitions will begin with a preliminary pool phase before the strongest teams move into a knockout stage leading towards the medal matches.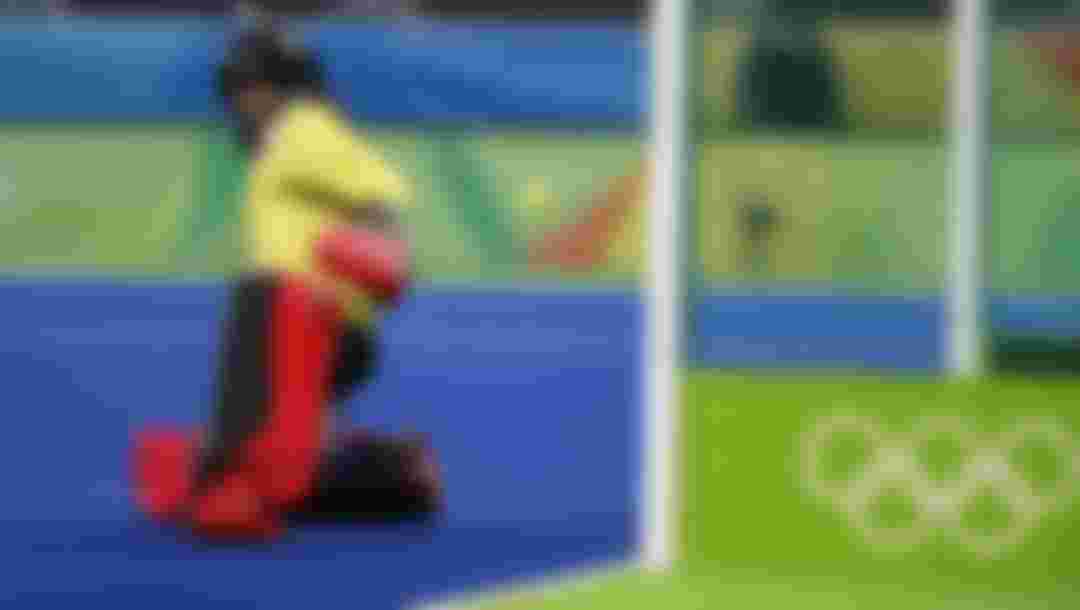 Outlook for the Tokyo 2020 Games
Shooting for success
India is the most successful country with eight Olympic gold medals, all of which were won by the men's team between 1928 and 1980. In more recent years, the men's and women's teams of Australia, the Netherlands, Germany, Great Britain and Argentina have all made big impressions.
Between 1996 and 2012, the Netherlands men contested four out of the five Olympic finals played during that period, winning gold at Atlanta 1996 and Sydney 2000. The Dutch women have also enjoyed considerable success, competing in every final from 2004 to 2016 and winning gold at Beijing 2008 and London 2012, adding to the title they claimed in 1984. Germany and Australia have also left indelible marks on Olympic hockey, with Germany winning five golds (men: 1972, 1992, 2000 & 2012 / women: 2004) and Australia four (women 1988, 1996 & 2000 / men: 2004).
Argentina men created a new chapter in the history of hockey when they claimed their country's first ever Olympic hockey gold medal at Rio 2016, after podium finishes for their women at four successive Games from Sydney 2000 to London 2012. Rio 2016 also witnessed a first ever gold medal for Great Britain women, following a bronze medal in London 2012. While Argentina men and Great Britain women will be determined to defend their respective Olympic titles, they will be challenged every step of the way by the very best hockey teams in the world.
Trivia
A green card, which signifies a warning and requires the offending player to leave the pitch for two minutes.