Golf made a spectacular return to the Olympic programme at Rio 2016 and will be a major attraction at Tokyo 2020.
Tokyo 2020 competition animation "One Minute, One Sport"
We will show you the rules and highlights of golf in one minute. Whether you are familiar with golf or want to know more about it, "One Minute, One Sport" explains the sport and how it works. Watch the video below.
"One Minute, One Sport" will show you the rules and highlights of Golf in one minute
Overview
Golf consists of striking a ball into a series of holes using a selection of clubs and counting the number of strokes it takes to do so. An official sport at the Paris 1900 and St. Louis 1904 Games, golf then vanished from the programme until it returned at Rio 2016.
There are two main tournament formats: match play, in which two golfers compete against each other hole-by-hole; and stroke play, in which the total number of shots taken is counted. Stroke play is used at the Games, with athletes playing four rounds of 18 holes over four days, giving a total of 72 holes. 60 men and 60 women participate, based on the world rankings as compiled by the International Golf Federation.
Each hole is assigned a predetermined number of strokes depending on its degree of difficulty and length from the tee to green — for example, three, four or five. A player who succeeds in hitting the ball into the hole with that number of strokes is said to have achieved par. Doing so with one stroke less is called a birdie, while doing so with two strokes less is known as an eagle.
By contrast, using one stroke more than par is known as a bogey and two strokes over par is a double bogey. It's typical for an 18-hole golf course to have a par of 72. A player who finishes with 71 strokes on a 72-par course is said to be 'one under', while a player who finishes the same course with 74 strokes is said to be 'two over'.
Event Programme
Individual Stroke Play (Men/Women)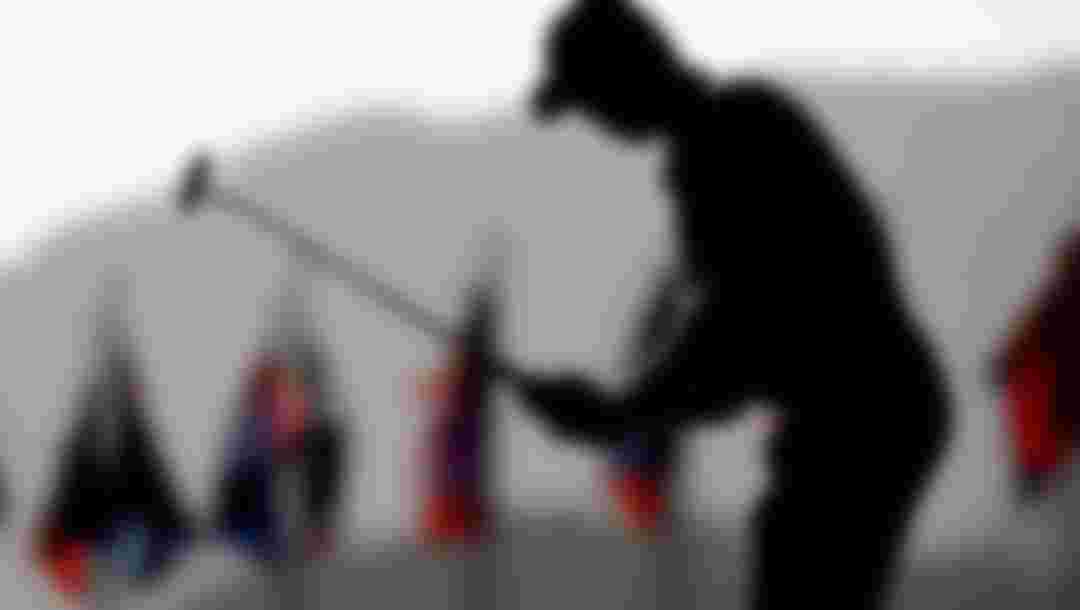 Essence of the Sport
Fine skills and small margins
Golf is often described as a deeply complex sport due to the unique natural features of every course and the constantly variable climatic conditions. Rough ground, water features, slopes and bunkers (concave areas filled with sand) give courses very distinct personalities and challenges. In addition, rain, sun and wind can all affect how a course performs, with players needing to adapt constantly to changes in the weather.
Players carry up to 14 clubs with them, including drivers capable of hitting the ball great distances, irons that emphasise accuracy and putters used on the smooth-running greens to hole a shot. Players must apply all their judgment and experience to determine which club and which type of stroke to use. Golf is also a sport in which mental strength has a significant impact on the outcome: players must be able to deal successfully with highly pressurised situations.
One of golf's most attractive features is the absence of judges. This reflects the importance that golf assigns to fair play and its belief that all players act in the spirit of good faith and would never intentionally engage in dishonest behaviour. In this respect, golfers are considered true and worthy Olympians.
Outlook for the Tokyo 2020 Games
A memorable return for the sport in Rio
The USA is regarded as the world's leading nation in terms of the number of its male players at the top of the world rankings. However, the men's event at Rio 2016 was won by Justin Rose (Great Britain), who was then ranked 11th in the world.
Rose made not one but two pieces of history: not content with recording the first ever hole-in-one at the Games, he went on to become the sport's first Olympic champion in 112 years. Other countries with a deep pool of talent include Spain, Sweden and Australia.
Republic of Korea is a major force in women's golf. At Rio 2016, where each country was allowed to send up to four athletes from the top 15 positions in the world rankings, Republic of Korea fielded four players from the world's top eight. Inbee Park , who was ranked second in the world at the time, won the gold medal.
Who will make it onto the podium at Kasumigaseki Country Club in the verdant Musashino Hills?
Trivia
He or she must take a penalty of two strokes and repeat their stroke with the correct ball. The player whose ball was improperly played returns their ball to the location where the incident occurred.