Spread across seven major venues around Japan, the Olympic Football tournament will offer all the excitement that fans of the game have come to expect from major international competitions.
Tokyo 2020 competition animation "One Minute, One Sport"
We will show you the rules and highlights of football in one minute. Whether you are familiar with football or want to know more about it, "One Minute, One Sport" explains the sport and how it works. Watch the video below.
"One Minute, One Sport" will show you the rules and highlights of Football in one minute
Overview
In football, teams of 11 players compete to score goals by advancing the ball into their opponent's goal. Since all that's needed to play is a ball, the sport is enjoyed worldwide on every continent. Football is played by over 250 million people in more than 200 countries and regions.
The Laws of the Game were drawn up in London in 1863 at a meeting of the newly founded Football Association. The FIFA World Cup, which has been held every four years since 1930, is a major event that attracts high television ratings worldwide.
Men's Olympic Football actually has a longer history than the FIFA World Cup: it has been played at every Games since Paris 1900, with the sole exception of Los Angeles 1932. Until Los Angeles 1984, participation was restricted to amateur players. Now, the Games serve as a global showcase for young talent and the competition generates high levels of interest.
The emphasis on young players is due to a rule, introduced at the Barcelona 1992 Games, that imposed a maximum age of 23. Since Atlanta 1996, teams have been allowed to include three over-age players.
The women's competition was added at the Atlanta 1996 Games. There are no age restrictions. The inclusion of women's football in the Games programme has contributed greatly to its growing popularity and development around the world.
Event Programme
16-team tournament (Men)
12-team tournament (Women)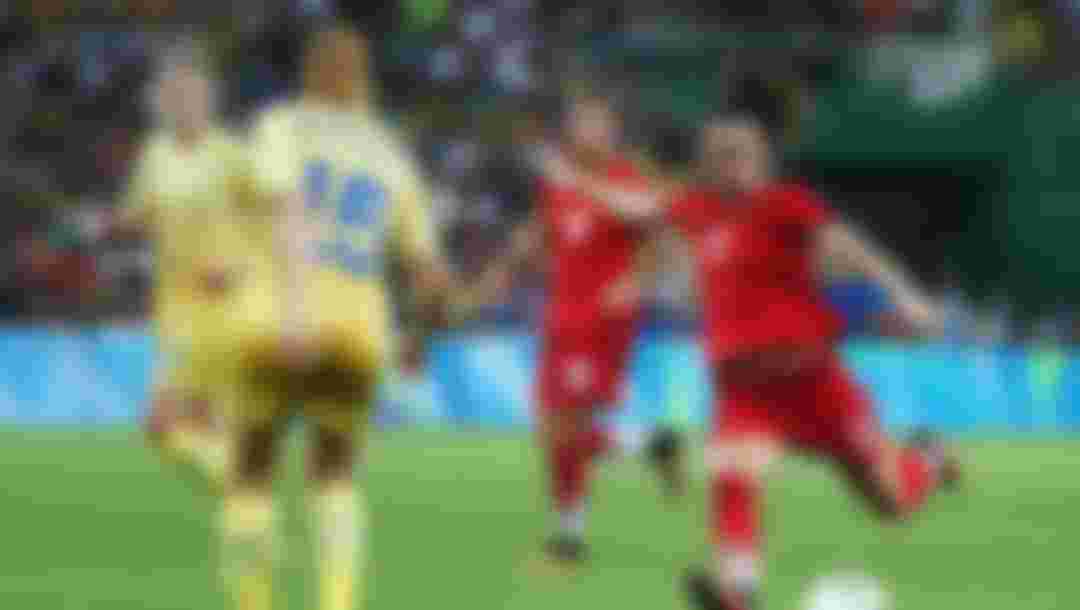 Essence of the Sport
Great goals, great Games
The aim of football — to score more goals than the opposition — is simple and widely known. Teams compete across two 45-minute halves, with extra-time and penalty shootouts used to decide drawn matches during the knockout stages of the Olympic competition.
In addition to host nation Japan, 15 men's national teams will qualify through tournaments run by the six continental confederations. A total of 11 women's national teams will join the host nation, again qualifying through the same route.
Both the men's and women's competitions consist of a round-robin group stage followed by a knockout stage. Teams are placed into groups of four, with each team playing each other once. Teams earn three points for a win, one point for a draw and no points for a loss. The top two teams in each group (as well as the top two third-place finishers in the women's tournament) advance to the knockout rounds consisting of quarter-finals, semi-finals then the gold and bronze medal matches.
Since the Sydney 2000 Games, football has been unique among Olympic sports in that competition begins before the Opening Ceremony. This is to manage a demanding schedule and ensure players have sufficient recovery time between matches.
Players need speed, strength and stamina, as well as excellent ball skills and the ability to play tactically as a team. The referee will be looking out for rule infringements. Fouls may result in a yellow card, with a second yellow card bringing a red card and instant dismissal. Players receive straight red cards for serious fouls, leaving the other team with an extra-player advantage. When a team commits an infringement, the opposition team is awarded a free kick. If a player is fouled inside the penalty area, his or her team is awarded a penalty kick.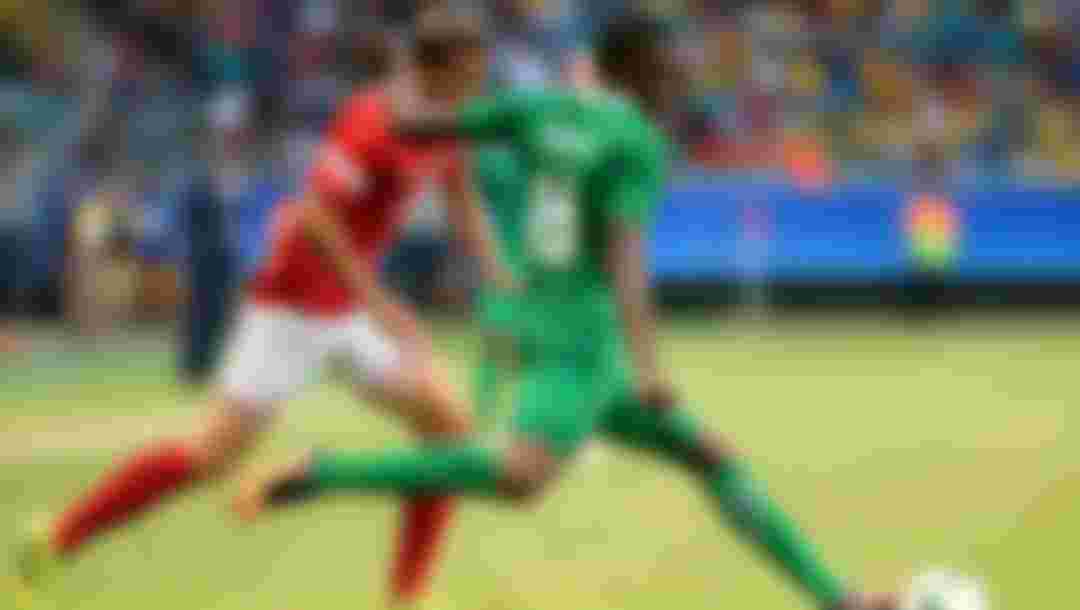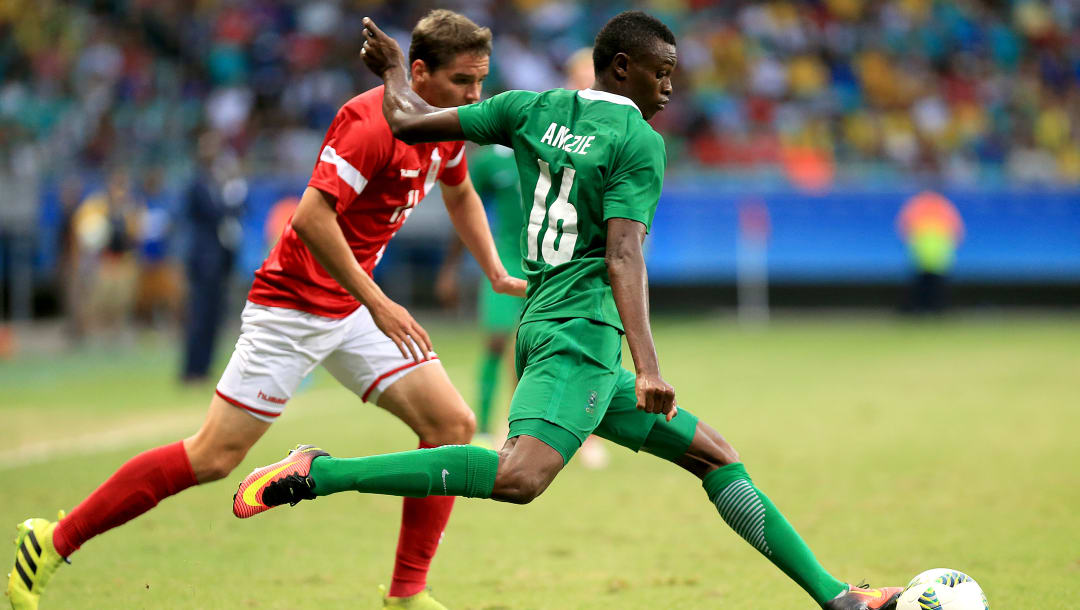 Outlook for the Tokyo 2020 Games
The amateur era saw a wide range of nations winning the men's football tournament. More recently the countries of South America have been dominant. Brazil, who have won the World Cup more than any other country, won their only Olympic gold medal to date in front of their own fans at the Rio 2016 Games. Mexico defeated Brazil in the London 2012 gold medal match, while Argentina were victorious at both Beijing 2008 and Athens 2004, beating fellow South Americans Paraguay in the latter final.
Spain are the last European nation to win the gold medal, at their home Games of Barcelona 1992. No Asian country has ever won gold; Japan achieved the bronze medal at Mexico 1968 and finished fourth at London 2012.
The United States have won four of the six women's competitions staged so far but lost in the quarter-finals at Rio 2016 to eventual runners-up Sweden. Japan were runners-up at London 2012. These nations will be in contention at Tokyo 2020 but the global growth of the game could see exciting new teams emerging like Chile or Zambia.
The most powerful man in world football, FIFA President Gianni Infantino, joined the Olympic Channel Podcast to talk video assisted referees (VAR), how the women's game could be developed, and his plans for the Olympics in Japan. Plus, a random last question about golf.
Trivia
Seven. A match cannot continue if a team has fewer than seven players as a result of multiple red cards or injuries. However, this rule has never been applied in an Olympic Football match.