Equestrian comprises three disciplines: Dressage, Eventing and Jumping, with men and women competing on equal terms.
Tokyo 2020 competition animation "One Minute, One Sport"
We will show you the rules and highlights of equestrian in one minute. Whether you are familiar with equestrian or want to know more about it, "One Minute, One Sport" explains the sport and how it works. Watch the video below.
"One Minute, One Sport" will show you the rules and highlights of Equestrian in one minute
Overview
Equestrian featured in the Paris 1900 Games, but its official debut took place at Stockholm 1912. Individual and team medals are awarded in each of the three equestrian disciplines.
Success demands complete harmony and trust between the human and equine athlete, with the rider communicating through their hands on the reins, legs and shifts in body weight to encourage the horse to respond. Indeed, the qualities of the horse are tested to the same extent as those of the human athlete.
Event Programme
Dressage
Team Competition
Individual Competition
Jumping
Team Competition
Individual Competition
Eventing
Team Competition
Individual Competition
Essence of the sport
Dressage
Dressage is considered the most artistic of the equestrian sports and is used as the groundwork for all other disciplines. It tests the ability of horse and athlete to display both athletic prowess and supreme elegance by evaluating, for example, an athlete's ability to make their horse move quickly from side to side, transition into a gallop or rapidly change direction, using subtle commands.
Sixty horse and athlete combinations take part in the Olympic Dressage events with an initial qualifying competition, the FEI Grand Prix Test, selecting the best teams and individuals for their respective finals. Made up of three horse and athlete combinations, the best eight teams advance to the FEI Grand Prix Special to Music to decide the team medals. The best 18 individual combinations go on to take part in the highly anticipated FEI Grand Prix Freestyle Test to Music, for the individual honours. All Dressage competitions take place in a rectangular arena measuring 20m x 60m.
Often compared to ballet, the intense connection between the human and equine athlete is a thing of beauty to behold. But, achieving this level of unity and competing at Olympic level takes years of practice and requires consummate skill and control.
Eventing
Eventing is often described as an equestrian triathlon. It is a discipline where each competition is composed of a Jumping, Dressage and Cross Country test to determine the final score, demanding considerable experience in different equestrian disciplines.
Sixty-five horse and athlete combinations take part in Olympic Eventing, with both team and individual competitions running concurrently. All horse and athlete combinations compete in the three rounds (Dressage, Cross Country and Jumping). These rounds determine the team medals but also define the start list for the individual final, with the 25 best combinations then taking part in a second Jumping test to crown the individual medallists. In this all-encompassing test of equestrian skill, the performances of each horse and athlete combination count as individual results, and the results of three athletes and their horses are totalled to make up the team results.
In the Cross Country test — which is unique to Eventing — approximately 40 obstacles including fences, hedges and water jumps are positioned on an undulating course. Horses and athletes cover this demanding course, which is close to 6km in length, in about 10 minutes at speeds exceeding 30kph, making for a compelling spectacle. Athletes who choose the shortest possible route may be rewarded with faster times but higher risk of failure, adding a tactical aspect to the challenge.
Jumping
Jumping is a spectacular mix of courage, control and technical ability that requires the horse and athlete combinations to complete a course with 12 to 15 "knockable" obstacles laid out in a particular order. They incur penalties for each obstacle knocked down or refused, as well as time penalties for exceeding the time allowed depending on the qualifying competition.
Seventy-five horse and athlete combinations take part in the Olympic Jumping competitions, with separate qualifying rounds leading to the team and individual Jumping finals. The individual final is open to the 30 best-placed combinations from the individual qualifier and the team final is open to the ten best-placed teams from the team qualifier.
In each competition, athletes are faced with a new and unique course, to challenge the communication and technical ability of the athlete and horse partnership. These include double and treble combinations, water features and simulated stone walls, ranging from 1.40m to 1.65m high and up to 2.2m deep. Aesthetically, the courses are also tailored to each event and often reflect local and cultural themes, leaving a memorable impression on all the fans and viewers at home.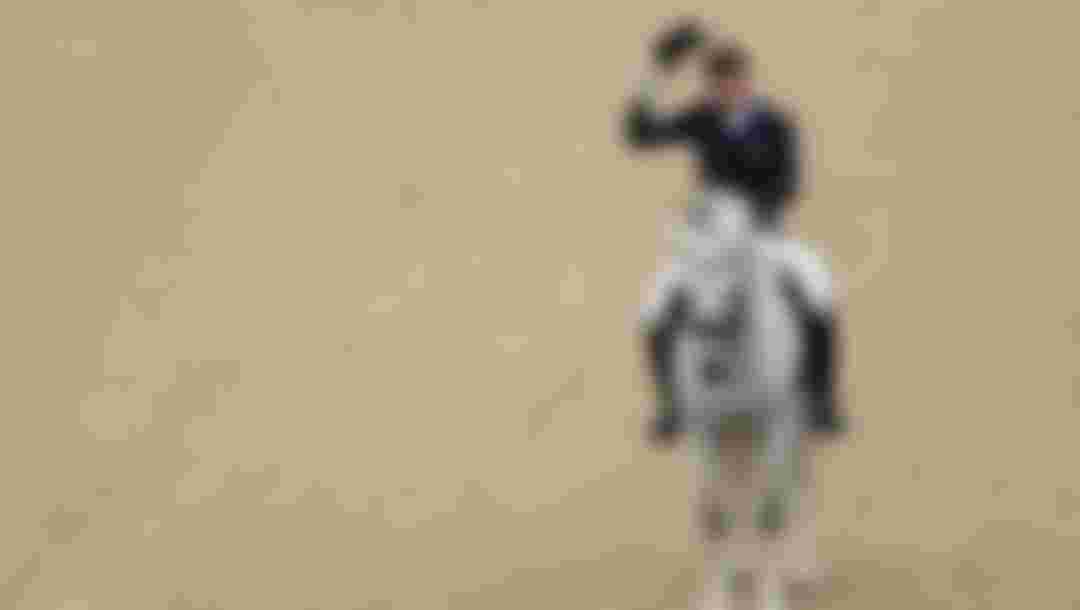 Outlook for the Tokyo 2020 Games
A spectacular show of equestrian prowess
Germany has won the most gold medals in Olympic equestrian sports (26 to be exact), reflecting the country's equestrian heritage and passion for the sport. Michael Jung has dominated individual eventing at recent Games, winning gold in both London 2012 and Rio 2016. Jung was destined to carve his name into equestrian history: both his father and grandfather were well-known equestrian athletes. Sweden, France, the USA and Great Britain are among the other leading nations in equestrian sport.
Trivia
A passport. This is used for travel purposes and also to identify individual horses for competition and ensure they have all the appropriate health and veterinary certificates. If a horse lacks a passport or the passport is deemed inaccurate, it will not be able to compete.