Artistic gymnastics is one of three disciplines in the sport of gymnastics. The others are rhythmic gymnastics and trampoline. Athletes perform short routines on apparatus with judges evaluating the difficulty and accuracy of each performance.
Overview
Artistic gymnastics has been part of the Olympic programme since the first modern Games of Athens 1896. Initially for men only, women's events were included from Amsterdam 1928.
Male gymnasts compete in six medal events: floor, pommel horse, rings, vault, parallel bars and horizontal bar. In the women's division, there are four medal events: vault, uneven bars, beam and floor. Men and women also compete for individual and team all-around titles.
Each piece of apparatus makes unique demands on the athlete, testing their strength, agility, coordination, speed and stamina. Women's floor routines are performed to musical accompaniment, adding an additional dimension to the competition. Judges mark each athlete on the complexity and aesthetics of their executed techniques while considering other aspects such as balance and stability.
Event Programme
Team competition (Men/Women)
Individual all-around competition (Men/Women)
Floor exercise (Men/Women)
Pommel horse (Men)
Uneven bars (Women)
Rings (Men)
Balance Beam (Women)
Vault (Men/Women)
Parallel bars (Men)
Horizontal bar (Men)
"One Minute, One Sport" will show you the rules and highlights of Artistic Gymnastics in one minute
Essence of the sport
The constant quest for perfection
Until the Athens 2004 Games, the scoring system for artistic gymnastics used a '10-point maximum'. At Montreal 1976, Nadia Comaneci of Romania became the first competitor ever to earn a 'perfect score' of 10.
In 2005, the 'perfect 10' as a maximum score was abolished in favour of an open-ended system, designed to allow greater differentiation between athletes' performances. Two types of scores were introduced: a 'D' (difficulty) score evaluating the techniques performed and an 'E' (execution) score assessing artistry and performance. These scores are combined in a system where there is now no maximum.
Now the scoring system has removed the upper limit on skill difficulty, athletes must decide which of the most daring techniques to include in their routine — and how to combine moves with varying degrees of difficulty into a coherent, engaging and winning performance.
The artistic gymnastics competition begins with qualification rounds to determine who will move on to team all-around, individual all-around and individual finals. Points earned by each athlete for one performance in each event (two in the individual vault) decide whether they will proceed.
In the team all-around event, the team size has changed from five to four gymnasts. Each team performs and medals are awarded according to the total score. In the individual all-around event, one athlete competes in each event (six for men, four for women), with their total score determining their standing. In individual events, athletes compete against each other to achieve the highest score. Scores from the qualifying rounds are not taken into account, with only those achieved in the final determining the medallists.
New techniques are named after the gymnasts who first successfully performed them in an international competition sanctioned by the Fédération Internationale de Gymnastique (FIG). Many Japanese gymnasts have techniques named after them, such as the Morisue move on parallel bars named after Shinji Morisue, who competed at the Los Angeles 1984 Games.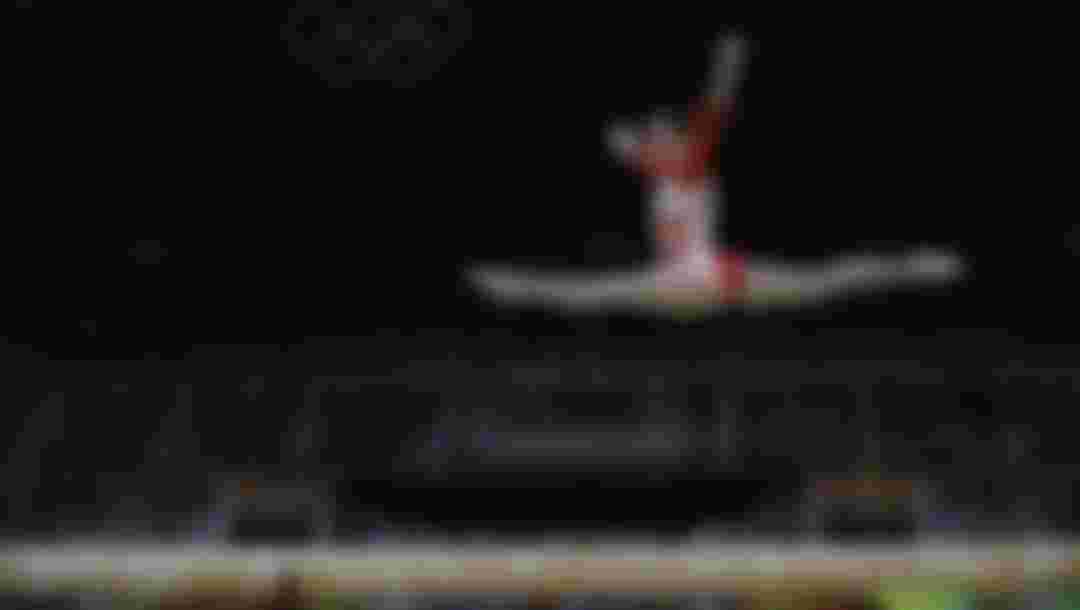 Outlook for the Tokyo 2020 Games
High flyers aiming for gold
Japan dominated men's artistic gymnastics from the Rome 1960 Games to Montreal 1976. The country won the team all-around event five times in a row while, in the individual all-around event Sawao Kato won three golds at both the Mexico 1968 and Munich 1972 Games. The sport then came to be dominated by the Soviet Union and East Germany, with Nikolai Andrianov (Soviet Union) winning four gold medals at Montreal alone.
Currently Japan, China and ROC have strong male gymnasts and the world's best women hail from the USA, ROC and China. Since Sydney 2000, China has taken the men's team all-around gold three times and Japan twice, with their rivalry set to continue. At Rio 2016 the USA women's team included Simone Biles — the most decorated female athlete at the Games — whose four gold medals and scintillating performances made her an instant Olympic legend.
To celebrate our most popular episode of 2019 - we are replaying our chat with Simone. We caught up with the history-making four-time Olympic champion gymnast Simone Biles at her gym in Houston for an exclusive interview. We also spoke to Olympic champ Nastia Liukin about why she thinks Biles is the greatest of all time.
Trivia
Man had just set foot on the moon and Tsukahara's achievement was, within sport, considered equally groundbreaking. It seemed as if he was floating over the low-gravity surface of the moon.