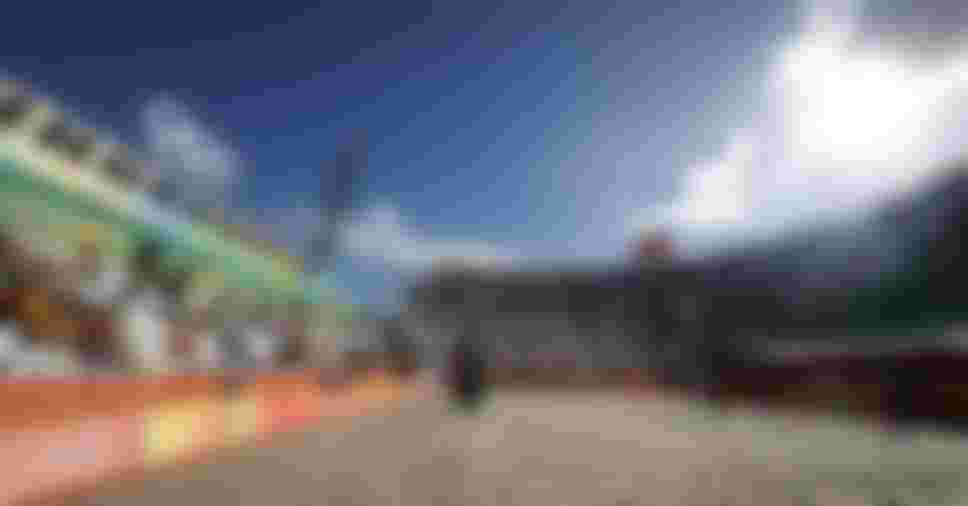 During the Olympic and Paralympic Games Tokyo 2020, the temperature and humidity are expected to rise to cautionary levels. The Tokyo Organising Committee of the Olympic and Paralympic Games (Tokyo 2020) has established an initiative titled "Tokyo 2020 Cooling Project: Let's protect ourselves from the hot weather" to share various measures to counter the gruelling whether conditions during the summer season.
We wish to provide all spectators with information about protection against the heat, as well as the various government measures that will be enforced. We hope you will find this page useful.

Beware of heat illness
Heat illness, often referred to simply as heatstroke, is a physical condition caused by prolonged exposure to high temperatures (fainting, heat exhaustion, heat seizures, heatstroke, etc.) and a severe case of heat illness can be fatal if not treated promptly and properly. The cause of heat illness is usually attributed to a combination of "environment, body and activity".
Environment: high temperature and humidity, little or no wind, etc.
Body: chronic disease, poor health condition, dehydration, etc.
Activity: strenuous activity
Heat illness can be prevented if proper preventive measures are taken. Be prepared and take the proper measures so you can enjoy the Games safely.
All people must take precautionary measures, but certain people with risk factors should be extra careful:
Infants and the elderly, people with obesity
Those who are not used to hot weather
People with chronic diseases such as diabetes or mental health issues
People with too much alcohol intake causing a hangover, lack of sleep, low nutrition levels (including skipping breakfast)
There are things you can do beforehand to prevent heat illness
Before heading out to watch the Games, whether it is indoors or outdoors, check the weather report and dress accordingly
Certain events will take place outdoors where there is no roof covering the spectator stands. Even at indoor facilities, you may be asked to line up under the sun for a baggage inspection before entering the competition venue. Please take preventive measures such as wearing a hat and using sunscreen.
You may also want to consider bringing a raincoat just in case it rains.
*Long umbrellas are not allowed inside the competition venues.
*A list of items that cannot be brought inside the competition venues will be provided on this website and the information guide enclosed with the Games tickets.
Those who are planning to bring a guide dog
If you plan to bring a guide dog, there are certain things you should know about the weather conditions during the summer in Japan.
Support information provided by the Tokyo Veterinary Medical Association regarding guide dogs
Make sure to take preventive measures against heat illness.
Drink water frequently
Whether you are indoors or outdoors, drink water regularly before you feel thirsty. If you been sweating, an intake of salt is also recommended.
Take frequent breaks
Make sure you rest under the shade frequently. Take advantage of the rest stations along the route to the competition venue. We will be providing 'cool spots' in and around the venues during Games-time.
Look out for each other
During the Games, if you don't feel well or if you notice someone who looks ill, contact the nearest Games staff for assistance.
Links to measures against heat:
We will provide links to websites that offer useful information including detailed facts about heat illness, preventive measures and proper treatments.
---
TOKYO2020 WEATHER PORTAL
English Weather Portal by the Japan Meteorological Agency of Tokyo 2020 Competition Venues
Heat Illness Risk Information
Forecasts and Observations on the latest Weather/Temperature provided by the Japan Meteorological Agency.
Guide for Ambulance Services
Emergency information by the Fire and Disaster Management Agency
Weather & Geography
Weather Information by the Japan National Tourism Organization
Exclusive Tokyo 2020 items that help prevent heat illness
We will introduce fans, hats, cooling scarves and other items available on the Tokyo 2020 official online shop that will help prevent heatstroke and other heat-related symptoms.
"Tokyo 2020 Cooling Project: Let's protect ourselves from the hot weather"
Tokyo 2020 established this project in June 2019 in order to help minimise the risks caused by the summer heat and humidity at the competition venues. With the cooperation of the relevant local governments and the participating partners, the range of activities of this project will be expanded.
'Cooling spots' will be set up where people can rest in the shade, sample items to help cool down will be given out, information about measures against heat will be provided on our website, and other efforts will be implemented to support the spectators.
A logo mark for the project has been designed as well. Tokyo 2020 will use this logo to promote the importance of preventive measures against the heat and to ensure that everyone will enjoy the Tokyo 2020 Games comfortably, even in the hot weather.