Recruitment of torchbearers for the Tokyo 2020 Paralympic Torch Relay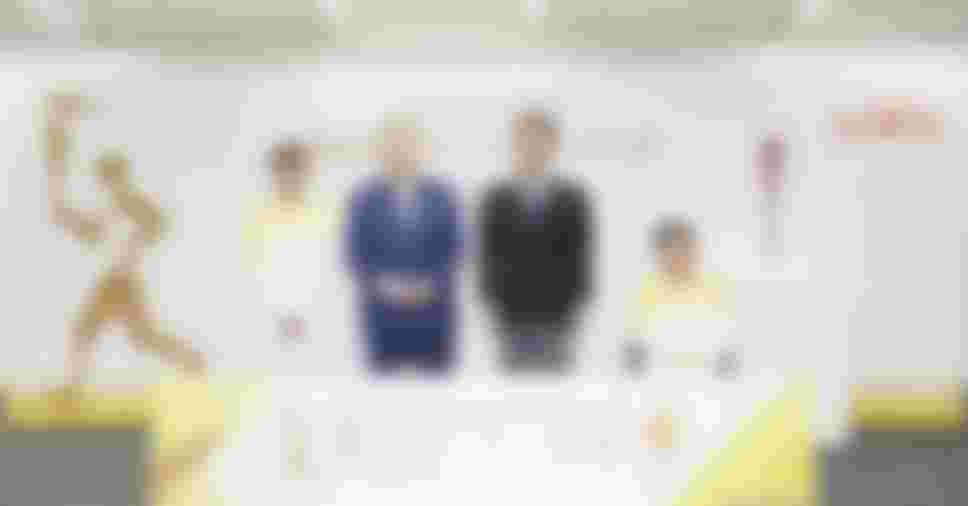 Important notice
The Tokyo 2020 Paralympic Torch Relay will be held from 12 August 2021 until 24 August 2021, during the transition period from the Olympic Games to the Paralympic Games. It will aim to create a festive atmosphere in the run-up to the Paralympic Games while maintaining the momentum generated by the Olympic Games. More information will be available in due course.
Torchbearer applications have closed last 29 February. The following information was compiled and released before the postponement of the Tokyo 2020 Games was announced on 24 March 2020.
Applications have closed last 29 February. Thank you to all the applicants!
Opportunities for new partnerships: runners in groups of three
Towards a fully-inclusive society that celebrates our different values and potential ­regardless of age, gender, nationality or impairment: It is anticipated that the Tokyo 2020 Paralympic Games will give everyone an opportunity to reflect on a new partnership between people; and between people and society.
Groups of three runners will personify the Tokyo 2020 Paralympic Torch Relay. Three people meeting each other for the first time will come together to form a team of runners. It is hoped that the new encounters that occur through the participation in the Torch Relay will prompt people to contemplate diversity and come to realise the wide-ranging benefits of a fully-inclusive society.
Basic approach to the selection of Torchbearers
Wide range of people
Ensure that a wide range of people are represented including people of different nationalities, gender and age groups, and people with or without impairments. (A minimum age shall be established for safety reasons.)
A person providing hope or support
Persons who give hope to someone
Persons who support someone
Persons who are engaged in developing the local communities and the well-being of others (for example, Persons who are engaged in international exchange support activities, registered as a bone marrow donor, etc.)
A person who embodies a fully-inclusive society
Persons who promote that vision
Persons who are leaders in their field
Persons who take action to build a fully-inclusive society (for example, athletes, musicians or artists who may have an impairment, senior citizens who are active in various fields, an up-and-coming person in his or her sector, a successful foreign national in Japan, a successful Japanese person living abroad, etc).
Conditions for applying to become a Torchbearer
Applicants must be born on or before 1 April 2008. The consent of a parent or guardian is required for those who will be 17 or under on 1 March 2020 (the first day of the month in which the torch relay will start).
Any nationality and gender will be accepted.
Applicants must be able to carry the torch safely. However, the support of a guide runner will be accepted if needed.
Those applying with the objective of communicating a political or religious message will not be accepted as a torchbearer.
Those who serve as a public officer under the Public Offices Election Act (member of the Japanese parliament, member or head of a local government), a candidate or prospective candidate of a public office, and a leader or those in a position equivalent to a leader of a political party/organisation will not be accepted as a torchbearer.
A religious figure will not be accepted as a torchbearer in recognition of his/her religious achievements.
Important points for torchbearer applicants
Applicants my not use this activity for advertising or publicity purposes.
Only one person may apply per application. Applications submitted by multiple persons will not be accepted.
Torchbearers will be required to wear a uniform provided by The Tokyo Organising Committee of the Olympic and Paralympic Games (Tokyo 2020).
The distance of one leg of the Torch Relay is approximately 200 metres. (Please note that the distance may be shorter/longer than 200 metres. Each torchbearer may run at his/her own pace.)
Once selected, the torchbearer will be assigned the precise day and time as well as the route of his/her leg of the Torch Relay, which will be determined at a later date by Tokyo 2020. Please note that torchbearers may be assigned to a remote location such as an island.
Torchbearers who require particular equipment or devices to take part in the Torch Relay, such as a wheelchair, must bring their own equipment or device.
Tokyo 2020 will provide the apparatus to attach the torch to a wheelchair.
Torchbearers who require assistance may be accompanied by a guide runner.
Torchbearers with an impairment who require assistance may be accompanied by a guide dog.
Applicants who are not selected as a torchbearer will not receive any notice that their application was not successful.
Persons who applied for the Tokyo 2020 Olympic Torch Relay can also apply for the Tokyo 2020 Paralympic Torch Relay.
How to apply to become a Tokyo 2020 Torchbearer
Applications to become a torchbearer can be made online via the official Tokyo 2020 Torch Relay Presenting Partner LIXIL (LIXIL Corporation) between the following dates:
27 Nov 2019 - 29 Feb 2020
*Individual applicants only. Recruitment for group torchbearers will not be held
*For further details, please see the application information provided by LIXIL Corporation via the link below: