Wheelchair tennis is a fast and dynamic sport needing strength and incredible stamina. Doubles players must be in perfect harmony, working together as a team.
Tokyo 2020 competition animation "One Minute, One Sport"
We will show you the rules and highlights of wheelchair tennis in one minute. Whether you are familiar with wheelchair tennis or want to know more about it, "One Minute, One Sport" explains the sport and how it works. Watch the video below.
"One Minute, One Sport" will show you the rules and highlights of Wheelchair Tennis in one minute
Overview
Wheelchair tennis was invented in 1976 by American Brad Parks, who had been experimenting with tennis as a recreational therapy after he was injured while skiing.
From these humble beginnings, the sport has grown at an amazing rate, not least because it can be played on any regular court with no modifications needed to the playing equipment. It also follows the rules of tennis with one key exception: the ball is allowed to bounce twice, and only the first bounce must be within the boundaries of the court. All matches are played over the best of three sets.
Wheelchair tennis is now fully integrated into all four Grand Slam events, while more than 150 tournaments form the ITF Wheelchair Tennis Tour, which began in 1992. After featuring as a demonstration sport at the Seoul 1988 Paralympic Games, wheelchair tennis was introduced as a full medal event at Barcelona 1992 and has appeared at every Games since then.
To be eligible to compete, a player must have a medically diagnosed permanent mobility-related physical disability resulting in a substantial loss of function in one or both lower extremities.
Event Programme
Singles (Men/Women)
Doubles (Men/Women)
Singles – Quad (Mixed)
Doubles – Quad (Mixed)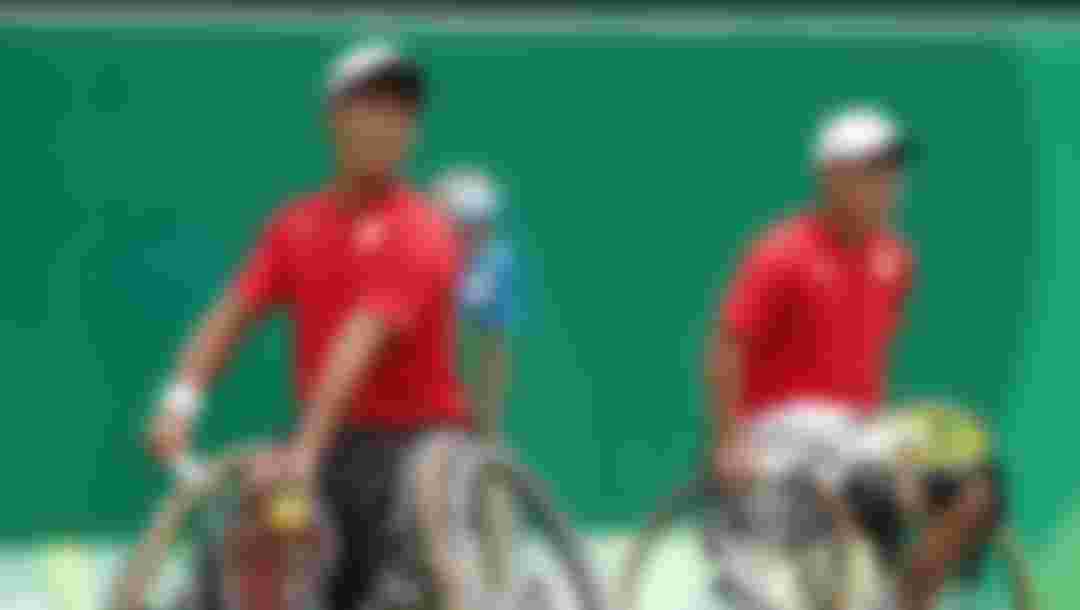 Essence of the Sport
Chair control and precision shots
Controlling the wheelchair is an essential skill for Paralympic tennis players. The chair cannot move sideways so players must quickly turn it around a point without bringing either foot into contact with the ground or applying a brake to control its movement.
Players have developed a wide range of strokes to move their opponents around the court and to capitalise on the challenges of turning in the chair. In particular, look for perfectly executed lob shots that sail over their opponent's head to land inside the baseline.
The Paralympic programme includes men's and women's singles, quad singles, men's and women's doubles and quad doubles. Quad players have an impairment that affects three or more limbs and are permitted various adjustments depending on the extent of their impairment, for example by using a powerchair or taping their racket to their arm.
Although players are permitted to pair up with athletes from other countries at tour tournaments, Paralympic events are played by pairs made up exclusively of players from the same country. A feature of doubles play is the extraordinary level of teamwork and sense of partnership.
International rankings are a key element in determining which athletes participate at the Games. Players earn points by competing in ITF tour tournaments to increase their standing. As participation increases, so does the number of elite players. The sport is also making efforts to strengthen its junior programmes.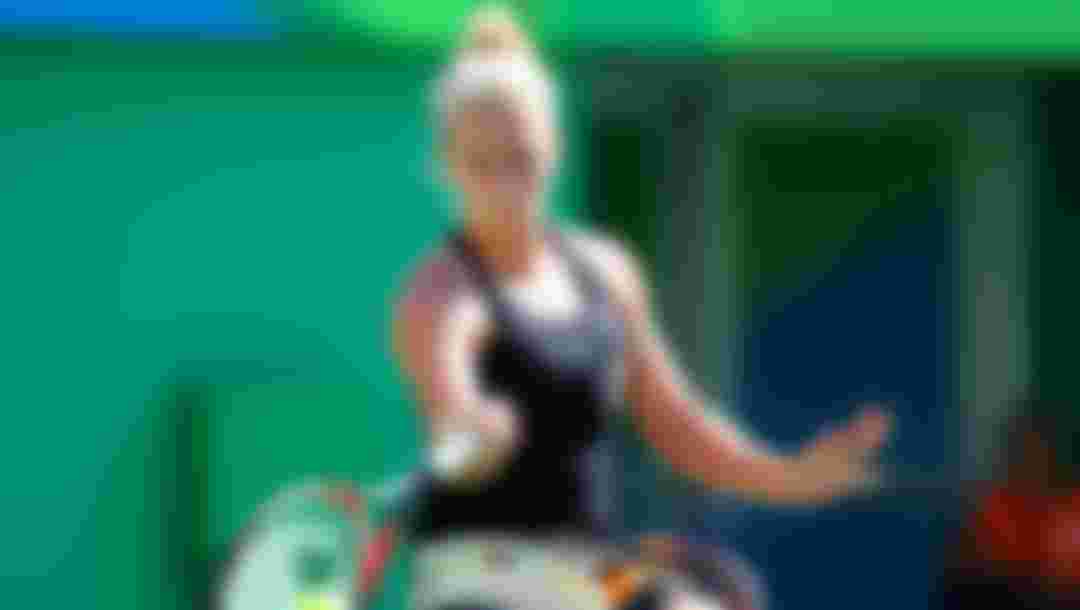 Outlook for the Tokyo 2020 Games
New stars challenging Dutch dominance
The Netherlands is a powerhouse in women's wheelchair tennis. Dutch players have contested every Paralympic singles gold medal match, with Esther Vergeer retiring in 2013 with a remarkable 470-match winning streak stretching back more than 10 years and seven Paralympic golds under her belt.
Dutch players have been equally dominant in women's doubles, winning every gold medal match. Jiske Griffioen and Aniek Van Koot won singles gold and silver — and doubles gold when playing together — at Rio 2016, but Japan's Yui Kamiji prevented a Dutch clean sweep by taking bronze.
The medals have been more widely spread in men's wheelchair tennis. Japan's Shingo Kunieda became the first to win back-to-back gold medals in men's singles at Beijing 2008 and London 2012, while the Rio 2016 Games saw Gordon Reid of Great Britain rise to prominence.
In quad events, David Wagner (USA) has been a consistent medallist since these events were added to the Paralympic programme at Athens 2004. However, it was Dylan Alcott (Australia) who took both singles and doubles honours at Rio 2016. Alcott had previously been a gold medallist in wheelchair basketball.
Trivia
They may serve the ball after bouncing it on the ground or after another person bounces it to them.