After making an exciting Paralympic debut at Rio 2016, the sport of triathlon is enjoying rapid evolution and growth.
Tokyo 2020 competition animation "One Minute, One Sport"
We will show you the rules and highlights of triathlon in one minute. Whether you are familiar with triathlon or want to know more about it, "One Minute, One Sport" explains the sport and how it works. Watch the video below.
"One Minute, One Sport" will show you the rules and highlights of Para Triathlon in one minute
Overview
Triathlon is a combination of swimming, cycling and running, with athletes competing to achieve the fastest time across all three elements. Paralympic events are held over the 'sprint' distance, which is half the length of the Olympic distance: 750m of swimming, 20km of cycling and a 5km run. Men and women compete separately, and there are different classifications.
Athletes compete in six classes based on the nature and extent of their impairment. In the seated class (PTWC), athletes use a handcycle for the cycling element of the competition and a wheelchair for the running element. In standing classes (PTS2-5), they may use assistive devices, such as prosthetic legs, while bicycle modifications are also permitted. In the visual impairment class (PTVI), athletes are assisted by a guide of the same sex throughout the competition. After Rio 2016 the classification was further divided from six to nine.
Event Programme
PTWC (Men/Women)
PTS2 (Women)
PTS4 (Men)
PTS5 (Men/Women)
PTVI (Men/Women)
PTS4 (Men): including PTS2 & PTS3
PTS5 (Women): including PTS3 & PTS4
For the Tokyo 2020 Games, events will be held for four of the nine classes outlined above, for both men and women.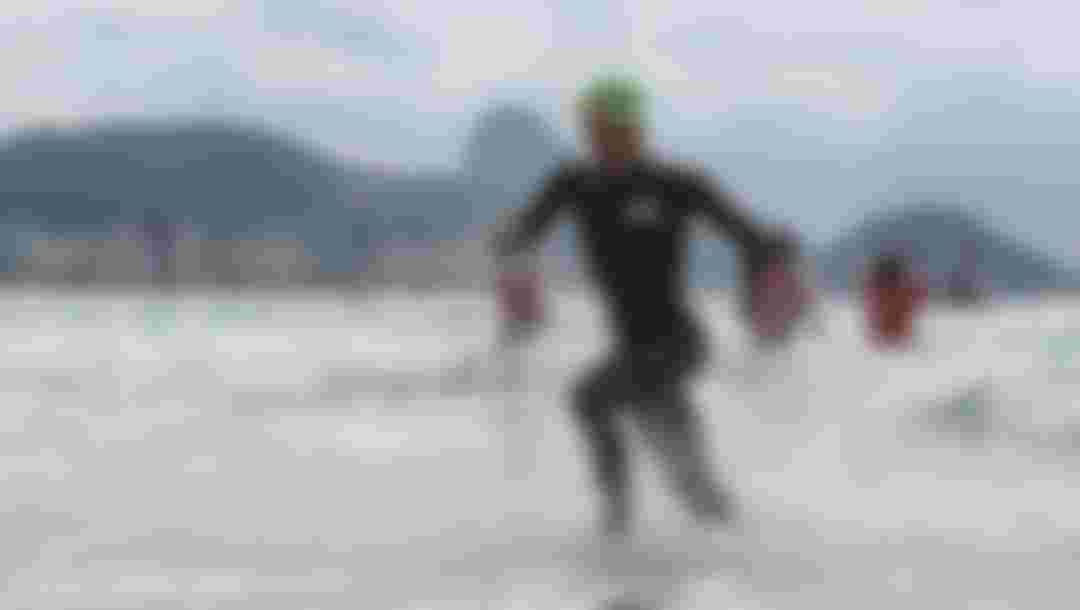 Map of the Paralympic Triathlon Individual (Men/Women)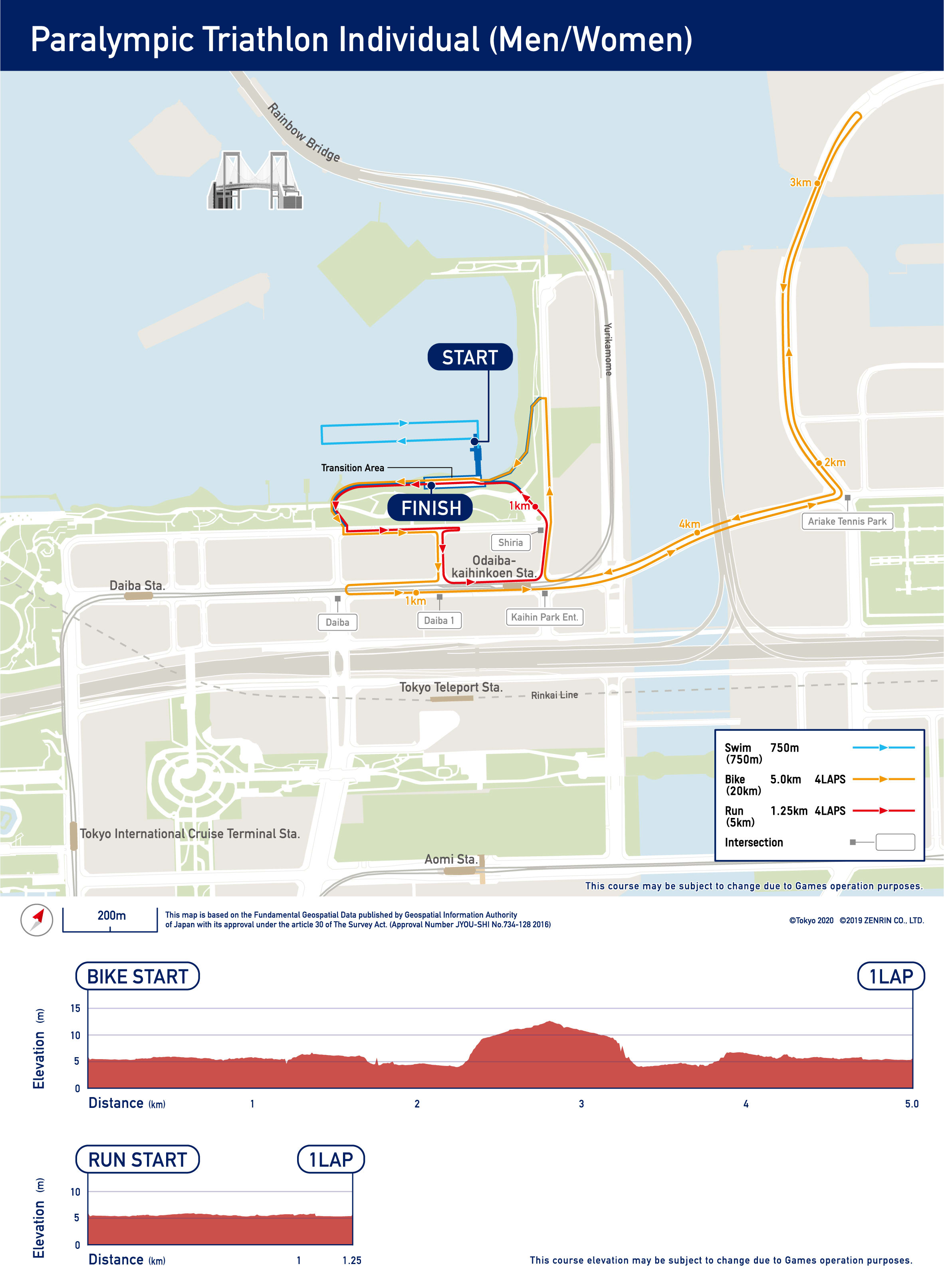 Essence of the sport
Strategies for success
Much of the appeal of triathlon stems from the need to be excellent at three different sports. Some athletes switch to the sport for this reason. They must seek to improve their weaker elements and learn to pace themselves throughout a competition. For spectators, the constant shifts in standings help retain interest throughout.
For the swimming element, PTWC class athletes are allowed to use knee braces but no assistive devices are permitted for PTS class athletes. PTVI athletes have a guide of the same sex who swims alongside them. All classes start the race in the water, so there is no diving start.
In the cycling segment, the bicycle used depends on the athlete's class. PTWC athletes use a recumbent handcycle, while PTVI athletes use a tandem (two-person) bicycle with the guide seated in front and the athlete behind, both pedalling together. PTS class athletes use a road bike which can be modified if necessary, including by changing the shape of the pedals so they can be more easily pedalled using a prosthetic leg, changing the brake and gear levers so they can be operated with a single hand, or adjusting the position of the handlebars.
In the running element, PTWC athletes use a competition wheelchair, while PTS athletes use assistive devices such as a prosthetic leg. PTVI athletes are accompanied by a guide, to whom they are connected by means of a small rope.
The transition phases are sometimes called the 'fourth element' of a triathlon and are a key aspect of competition. Some athletes find it difficult to take off a wetsuit or put on shoes, so they use a range of assistive devices. Since transition significantly impacts on an athlete's total time, a variety of creative techniques and equipment modifications — such as prosthetic legs that can be more easily put on — are essential features of triathlon strategy.
Paralympic triathletes also depend on their support team. The guides who assist PTVI athletes serve as a substitute for the athletes' own eyes. They not only guide the athlete safely to the finish line, they also need a high level of competitive awareness and razor-sharp judgment to react appropriately as an event progresses.
Similarly, the handlers who work with PTWC athletes help in transition areas, for example by helping athletes change into and out of their competitive equipment. They practise regularly to refine their ability to work as a team and build trusted relationships.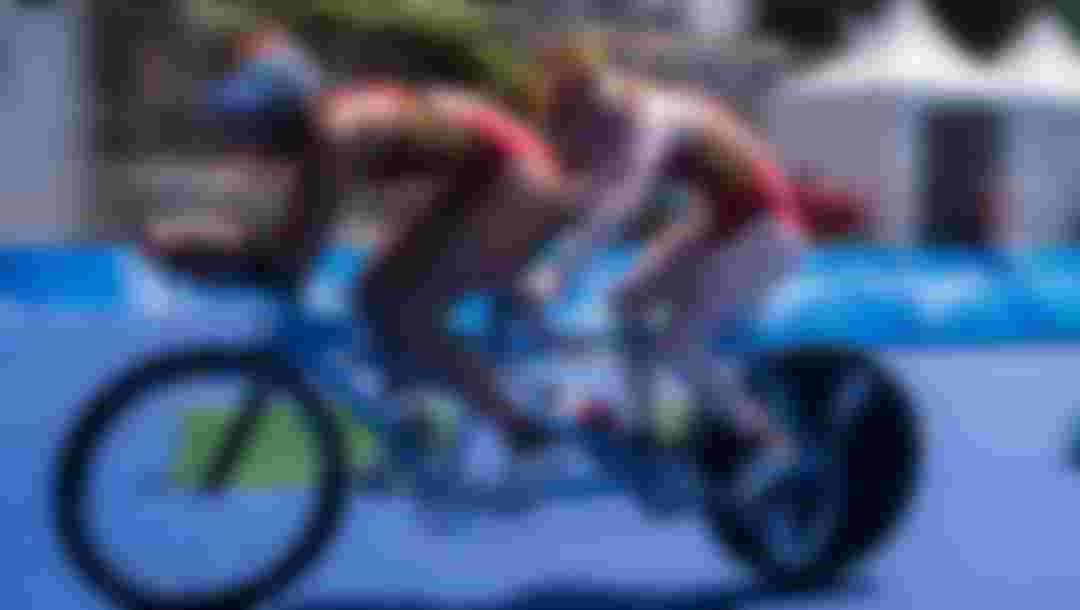 Outlook for the Tokyo 2020 Games
Racing for the podium
Like its Olympic counterpart, Paralympic Triathlon is governed by the International Triathlon Union (ITU). As the sport gains more participants, many countries are working to boost the strength of their squads, particularly in Europe and North America.
Six classes for male and female athletes were held at the Rio 2016 Games with the winners crowned as the sport's first champions. With the revision of the classes since Rio, new rivalries may emerge with particular interest in the standing classes, which have been expanded to four classes from the previous three.
Trivia
Guides are not allowed to lead their athlete by more than 0.5m. The guide's role is purely to support the athlete. That said, when an athlete wins a medal, the guide receives one too.