Table tennis is the world's biggest participation sport and one of the largest on the Paralympic programme.
Tokyo 2020 competition animation "One Minute, One Sport"
We will show you the rules and highlights of table tennis in one minute. Whether you are familiar with table tennis or want to know more about it, "One Minute, One Sport" explains the sport and how it works. Watch the video below.
"One Minute, One Sport" will show you the rules and highlights of Para table Tennis in one minute
Overview
Table tennis is played enthusiastically throughout the world and has been part of the Paralympic programme since the first Games at Rome 1960 when wheelchair athletes competed. Events for standing players were first included at the Toronto 1976 Games. Table tennis only became an Olympic sport at Seoul 1988, so the Paralympic equivalent has a longer history.
Rallies unfold at high speed, with smashes exceeding 100km per hour and players returning the ball with incredible accuracy.
The sport is accessible to athletes with a wide range of impairments. These are categorised into physical and intellectual impairments, with the physical impairment class divided into wheelchair and standing groups. Singles and team events are contested across a total of 11 classes, which reflect the degree of impairment.
The basic rules regarding equipment, match process and points scoring are almost identical to those used in the Olympic Games, with special rules regarding the ball toss part of the serve in some classes. Matches are played as the best of five sets with 11 points in each set.
Event Programme
Singles - Class 1 (Men)
Singles - Class 1-2 (Women)
Singles - Class 2 (Men)
Singles - Class 3 (Men/Women)
Singles - Class 4 (Men/Women)
Singles - Class 5 (Men/Women)
Singles - Class 6 (Men/Women)
Singles - Class 7 (Men/Women)
Singles - Class 8 (Men/Women)
Singles - Class 9 (Men/Women)
Singles - Class 10 (Men/Women)
Singles - Class 11 (Men/Women)
Team - Class 1-2 (Men)
Team - Class 1-3 (Women)
Team - Class 3 (Men)
Team - Class 4-5 (Men/Women)
Team - Class 6-7 (Men)
Team - Class 6-8 (Women)
Team - Class 8 (Men)
Team - Class 9-10 (Men/Women)
Essence of the Sport
Serving for success
The serve is an important element of Olympic Table Tennis and the same is true of the Paralympic version. Under Olympic rules, the ball must be placed in the open palm of the hand, thrown at least 16 cm into the air perpendicular to the table, and struck. In Paralympic Table Tennis, where this is not possible the ball may be tossed by placing it on the elbow or on the racket.
Athletes deploy a wide range of playing styles to suit their impairment, and may use assistive equipment such as a wheelchair, prosthetic leg or cane, or hold the racket in their mouth. The relatively low playing position of athletes in the wheelchair classes can see rallies contested at higher speeds than in the standing game, challenging every aspect of the athletes' technical skill.
Along with athletics and aquatics, table tennis also includes a class for athletes with intellectual impairment.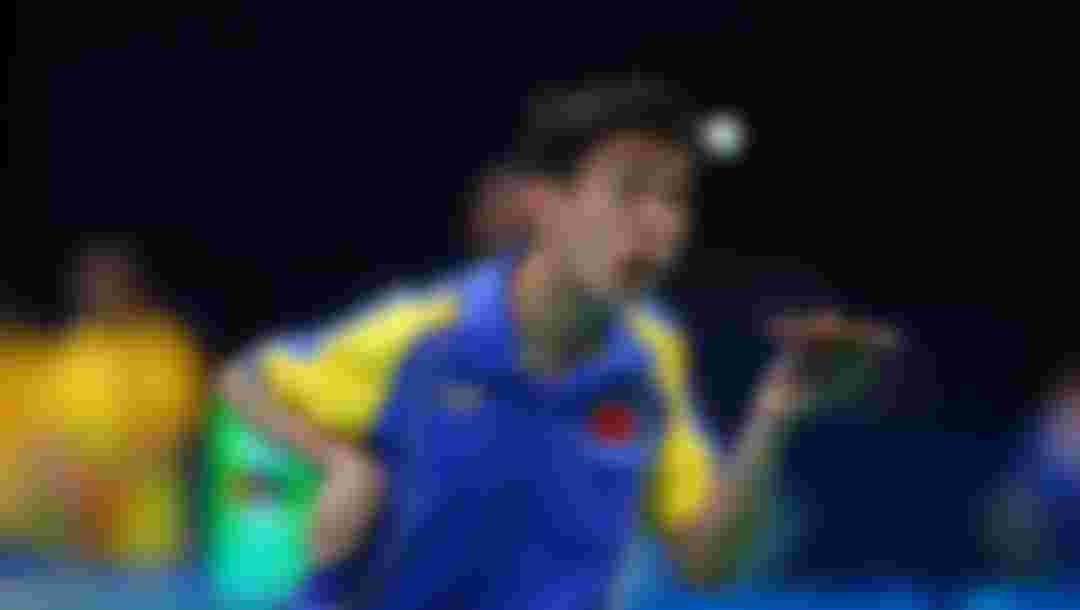 Outlook for the Tokyo 2020 Games
Lightning reactions and supreme skill
Table tennis has the third largest number of athletes on the Paralympic programme, behind athletics and aquatics. To gain entry, athletes must gather points by competing in continental championships and designated international events to work their way up the international rankings. Around 270 athletes from 47 nations and regions competed at Rio 2016.
China is the dominant force in Paralympic Table Tennis. Among its athletes, Jingdian Mao took gold in the women's standing class 8 event at London 2012 as a teenager and went on to repeat the success in Rio, losing just one set in the entire competition.
Ge Yang lost his arm in an accident aged five and took up the sport two years later. He first competed at Athens 2004, when he won team gold, and has gone on to win five more gold medals in men's standing class 10.
Some athletes also take part in able-bodied competition, such as Poland's Natalia Partyka, who has an impairment to her right forearm and competes in women's class 10. As well as contesting every Paralympic Games since Sydney 2000, winning four singles titles plus a team gold at Rio 2016, she also attended each Olympic Games from Beijing 2008 to Rio 2016, reaching the last 32 at London 2012.
Trivia
The table legs are fixed at least 40cm inside the end line, to prevent players from hitting the table as they approach it.