Shooting Para Sport requires athletes with physical impairments to show supreme accuracy and control in firing at static targets over distances of up to 50 metres.
Tokyo 2020 competition animation "One Minute, One Sport"
We will show you the rules and highlights of shooting in one minute. Whether you are familiar with shooting or want to know more about it, "One Minute, One Sport" explains the sport and how it works. Watch the video below.
"One Minute, One Sport" will show you the rules and highlights of Shooting Para Sport in one minute
Overview
Shooting Para Sport features rifle and pistol events. In both, competitors aim at a ringed target from a set distance of 10m, 25m or 50m. Depending on the event, athletes are required to shoot from a standing, kneeling or prone position. There are men's, women's and mixed events. The sport's name was changed from IPC Shooting to Shooting Para Sport in 2016.
The rules regarding the three shooting positions are adjusted for athletes with impairments. For example, a wheelchair or shooting chair position can be used instead of standing. Athletes who use a wheelchair may employ a sling on the non-trigger arm to bring the gun closer to them and improve stability.
In the kneeling position, an athlete shooting from a wheelchair or shooting chair can rest the elbow of their non-trigger arm on a stand.
Event Programme
Rifle
R1 - 10m Air Rifle Standing SH1 (Men)
R7 - 50m Rifle 3 positions SH1 (Men)
R2 - 10m Air Rifle Standing SH1 (Women)
R8 - 50m Rifle 3 positions SH1 (Women)
R3 - 10m Air Rifle Prone SH1 (Mixed)
R4 - 10m Air Rifle Standing SH2 (Mixed)
R5 - 10m Air Rifle Prone SH2 (Mixed)
R6 - 50m Rifle Prone SH1 (Mixed)
R9 - 50m Rifle Prone SH2 (Mixed)
Pistol
P1 - 10m Air Pistol SH1 (Men)
P2 - 10m Air Pistol SH1 (Women)
P3 - 25m Pistol SH1 (Mixed)
P4 - 50m Pistol SH1 (Mixed)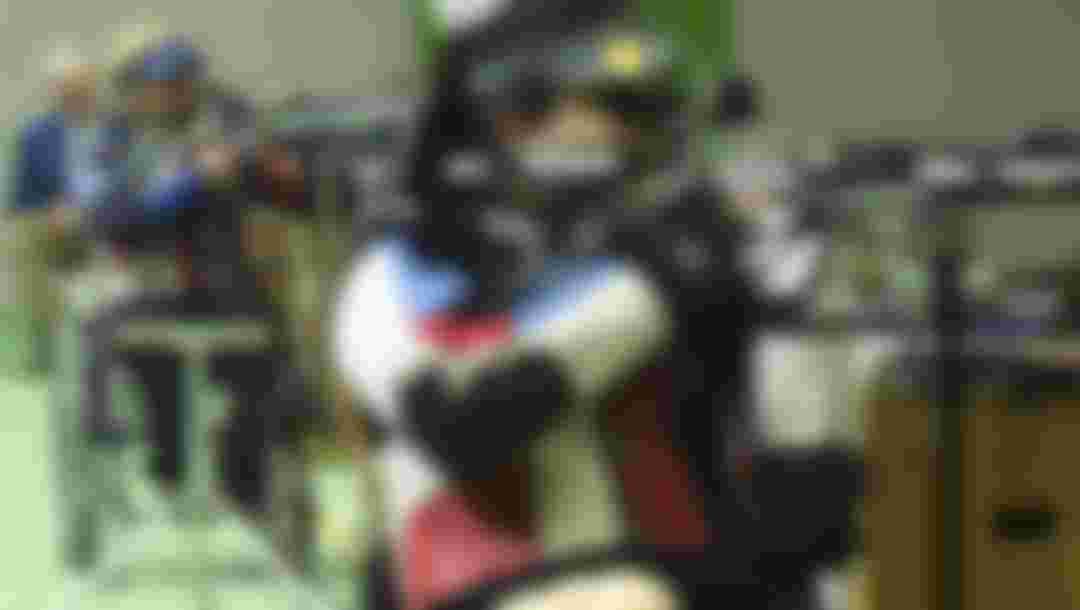 Essence of the Sport
Coping with pressure to reach the podium
Shooting has been part of the Paralympic Games since Toronto 1976 when three events were held. At one point, the number of events expanded to as many as 29 but after Sydney 2000 the size of the programme was consolidated to 12 events.
Tokyo 2020 will feature 13 events, nine rifle and four pistol events. The new addition is mixed 50m rifle prone SH2. Until now the only SH2 events were standing and prone 10m air rifle. It is hoped that this extra event will widen participation among SH2 class athletes.
Targets have 10 concentric rings, and the ring at the centre of the 10m air rifle target has a diameter of just 0.5mm — the size of a full-stop on a printed page!
Rifle events use digital measurements to split each zone into 10. Hitting the centre of the 10 rings gives the highest score of 10.9 points. It is not uncommon for medals to be decided by fractions of points.
Competitions can last from one to three hours, while some shooting ranges may be affected by wind strength, direction and other climatic factors. Athletes must cope with all of these variables, together with the intensity of the occasion, in the knowledge that a single inaccurate shot could end their chances of winning a medal. Athletes must also control their emotions, their breathing and their heartbeat — not easy in a Paralympic final with a gold medal at stake. Those who waver in nerve or concentration will finish with lower scores.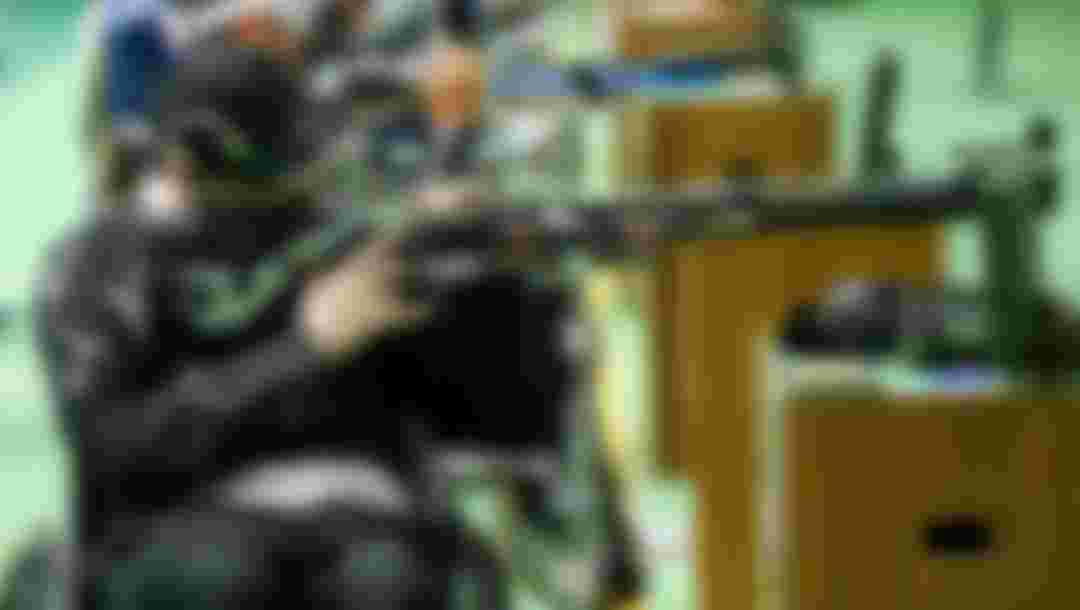 Outlook for the Tokyo 2020 Games
Seeking a new generation of shooting stars
Athletes from more than 40 countries have competed at the last three Paralympic Games. Sweden and the Republic of Korea have historically been the most successful nations, while China proved particularly strong at Rio 2016. Zhang Cuiping won two gold medals and a silver in rifle events following her tally of six medals gained at the two previous Games.
The Islamic Republic of Iran is another country that has enjoyed recent para shooting success. Sareh Javanmardi won two pistol events at Rio 2016 and was voted the International Paralympic Committee Athlete of the Month for September 2016 in recognition of her performance.
Trivia
Because the event involves shooting 40 shots in each of three positions – standing, kneeling and prone – to give a total of 120 shots. Shooting time lasts two hours 45 minutes, with the top-ranked participants then battling for medals in a one-hour final. The event gets its nickname from the degree of stamina and mental strength needed to compete.