Football 5-a-side is played by athletes with a vision impairment. They must pass, tackle and shoot by relying on the sound of the ball and the voice of their guide.
Tokyo 2020 competition animation "One Minute, One Sport"
We will show you the rules and highlights of football 5-a-side in one minute. Whether you are familiar with football 5-a-side or want to know more about it, "One Minute, One Sport" explains the sport and how it works. Watch the video below.
"One Minute, One Sport" will show you the rules and highlights of Football 5-a-side in one minute
Overview
Played by athletes with a vision impairment using a ball with a noise-making device inside, football 5-a-side offers skill and drama in equal measure. Each team consists of four outfield players and one goalkeeper who can be fully sighted or partially sighted. To keep players safe, they must say 'voy' or a similar word when moving towards an opponent, tackling or searching for the ball.
Football 5-a-side, like its 11-a-side counterpart, is a fast and physically demanding game. Players not only need to have speed, strength and stamina, but also excellent spatial awareness despite their lack of vision, allowing them to be effective on the pitch and play together as a team.
Humans are considered to obtain about 80 per cent of the information they receive from their sense of vision, so the outfield players have a guide whose job is to serve as their eyes. The guide stands behind the opposition goal and communicates information such as the distance to the goal and location of other players.
The team coach and the goalkeeper are also permitted to give cues during a game, such as 'eight metres, 45 degrees, shoot!'. Watch as the players use this information to find gaps in the defence and skillfully exploit them to move the ball towards goal.
The sport uses a special ball with a noise-making device inside. Spectators must stay silent during play so that the players can hear the ball moving and also respond to the voice of their guide. However, cheering when a goal is scored is very much welcomed!
The game is played on a pitch measuring 40m x 20m, with 1m high boards running down both sidelines to keep players and the ball within the field of play. The sport is played with no throw-ins and no offside rule, which ensures non-stop action.
A range of fouls can be committed, and any player who commits five personal fouls during a match must leave the field of play. They can be substituted immediately by another player but cannot return to the pitch themselves.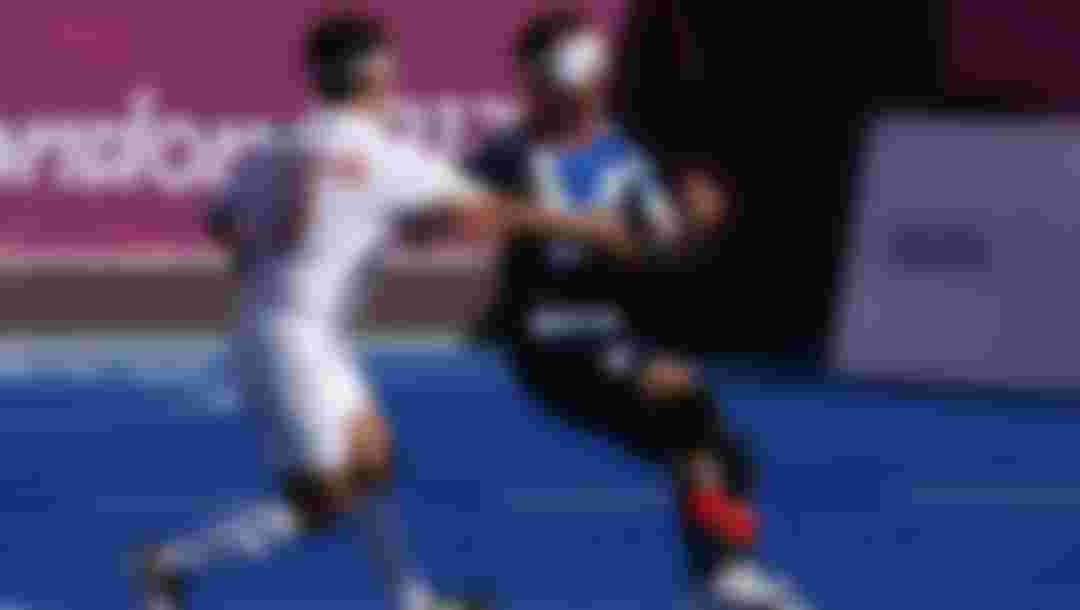 Essence of the sport
Rule changes adding excitement
Football for people with a visual impairment started out as a playground game for school pupils and was taken up in several countries, each playing with local rules. It became an official IBSA sport in 1996 when internationally recognised rules were created. It then became a Paralympic sport at Athens 2004 and has been contested at every Games since.
Some of the rules of football 5-a-side have been revised since the Rio 2016 Games. The most significant is an increase in the size of the goal from 3m wide x 2m high to the size of a hockey goal (3.66m wide x 2.14m high). This may lead to higher-scoring matches.
The duration of matches has also changed from two 25-minute halves with the clock kept running to two 20-minute halves with the clock stopping whenever the ball goes out of play or a foul occurs. These changes may influence tactics and place greater physical demands on the players.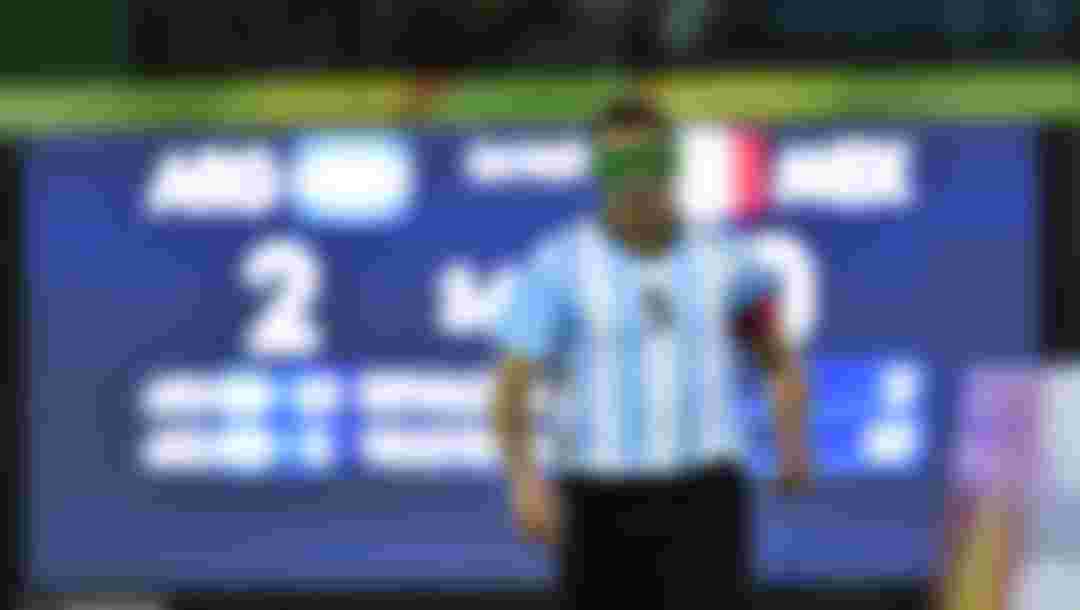 Outlook for the Tokyo 2020 Games
Can anyone beat Brazil?
Brazil are the unquestioned kings of football 5-a-side, having won the gold medal in all four stagings so far. Several countries have won silver and bronze medals, with Argentina proving to be Brazil's nearest challengers. However, it was Iran who were beaten finalists at Rio 2016, losing just 1-0.
At the top of the list of Brazil's prominent players is Ricardo Alves, known as 'Ricardinho', who scored the decisive goal in the Rio 2016 final in front of his home fans.
Trivia
A goalkeeper is not allowed to touch the ball outside the 'goalkeeper's area' measuring 2m deep and 5.82m wide. Doing so incurs a penalty kick.