Para dressage is the highest expression of horse training for athletes with an impairment.
Tokyo 2020 competition animation "One Minute, One Sport"
We will show you the rules and highlights of paralympic equestrian in one minute. Whether you are familiar with paralympic equestrian or want to know more about it, "One Minute, One Sport" explains the sport and how it works. Watch the video below.
"One Minute, One Sport" will show you the rules and highlights of Para Equestrian in one minute
Overview
Considered the most artistic of the equestrian sports and used as the groundwork for all other disciplines, dressage tests the ability of the athlete and horse to perform set routines (with the exception of the Freestyle to Music), displaying a unique blend of athletic prowess and elegance using subtle commands. Achieving this level of unity and competing at Paralympic level takes years of practice and requires consummate skill and trust. But the benefits for both the athlete and horse partnership — as well as the spectators — are well worth it, as two become one and perform in complete harmony.
Athletes and individuals with a disability have long taken part in equestrian activities, originally as a means of therapy and rehabilitation but also for recreation purposes. In the 1970s, para dressage began to develop, with the first events held in Great Britain and Scandinavia. The sport has developed considerably since then, in terms of the professionalisation of the sport and in terms of the diversity of the nations taking part at the top level.
Para dressage first appeared on the Paralympic programme at the 1984 Games held in Stoke Mandeville and New York, and has featured at every Games since Atlanta 1996. It is a gender equal sport with both male and female athletes with any type of physical or vision impairment competing against each other based on a classification system.
The para-dressage competition programme includes: the Individual Test; the Team Test set to music; and the Individual Freestyle open to the top 8 athletes from each Grade based on the results of the individual test. Whereas the Individual Test and the Team Test require athletes to perform a set routine, the Freestyle is unique to each athlete with their own choreography and music.
There are 78 qualification slots for the para-dressage competitions including 15 team slots. Qualified teams can have up to four athletes (minimum three) taking part in the competitions, but there is an interesting twist in the format for 2020 when it comes to the Team competition itself, as only three athletes per team are nominated to compete and there is no drop score. Adding to the suspense, these three athletes are only selected and announced at Tokyo 2020 after the Individual Test, therefore allowing Chefs d'Équipes (team managers) the flexibility to select the very best partnerships at that moment in time.
Event Programme
Para dressage Individual Test 
Individual – Grade I (Mixed)
Individual – Grade II (Mixed)
Individual – Grade III (Mixed)
Individual – Grade IV (Mixed)
Individual – Grade V (Mixed)
Para dressage Team Test to Music – Open (Mixed)
Para dressage Individual Freestyle
Individual – Grade I (Mixed)
Individual – Grade II (Mixed)
Individual – Grade III (Mixed)
Individual – Grade IV (Mixed)
Individual – Grade V (Mixed)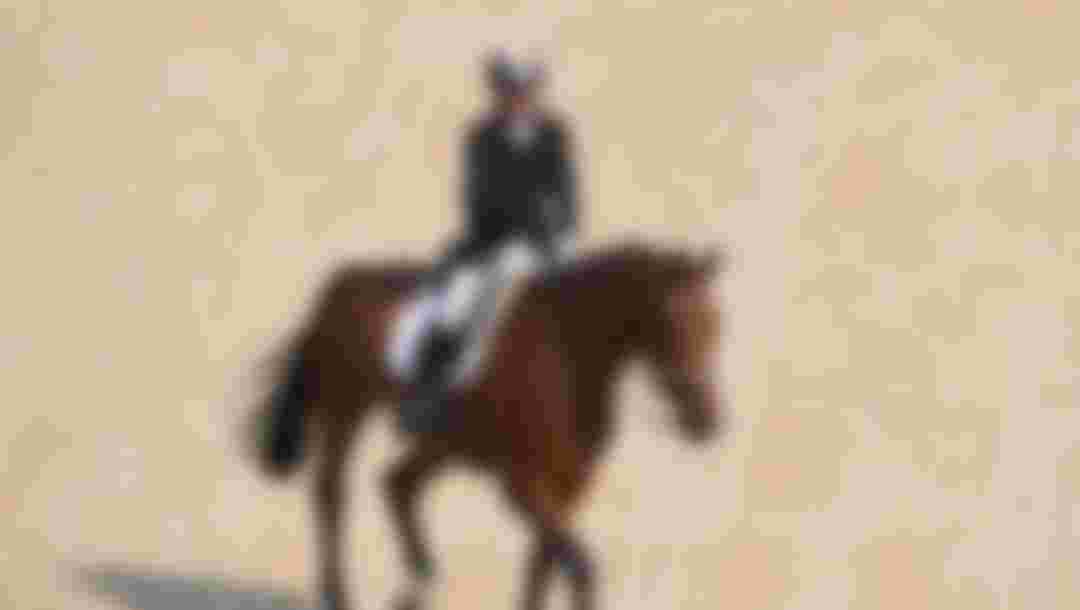 Essence of the Sport
Accurate movement and artistic finesse
The object of dressage is the development of the horse into a happy athlete through harmonious education. As a result it makes the horse supple, loose and flexible, but also confident, attentive and keen, thus achieving perfect understanding with their athlete. 
All athletes are classified and given a Functional Profile and Grade (I-V) in order to compete on a level playing field. They use agreed compensating aids according to their respective degree of impairment and have suitable tests for competition based on the Grade. 
Athletes in Grades I to III compete in a 20m x 40m arena and athletes in Grades IV and V in a 20m x 60m arena. They are judged on the accuracy of movement and artistic finesse as they perform a routine in the arena set out using markers. The level of skill required of each Grade differs, with Grade I competing at walk, Grade II competing at walk and trot, and so on. Placings are determined by adding the total points from each of the five judges and obtaining a percentage. Athletes with visual impairment are placed in grades IV and V and may have up to 13 assistants to call out the location of markers. Those with memory impairment, such as higher cerebral dysfunction, may have one commander who stands in a fixed place outside the arena and reads each movement.
Some athletes use compensating aids such as a soft handhold attached to the front of the saddle if they can't grip the reins. Others may hold the reins in their mouth or with their toes. Athletes with lower body paralysis may carry up to two whips to control their mount.
Dressage is about the strong relationship an athlete has with their horse. With the balance, position and movement of both horse and athlete under constant scrutiny, the winning partnership must perform in perfect harmony.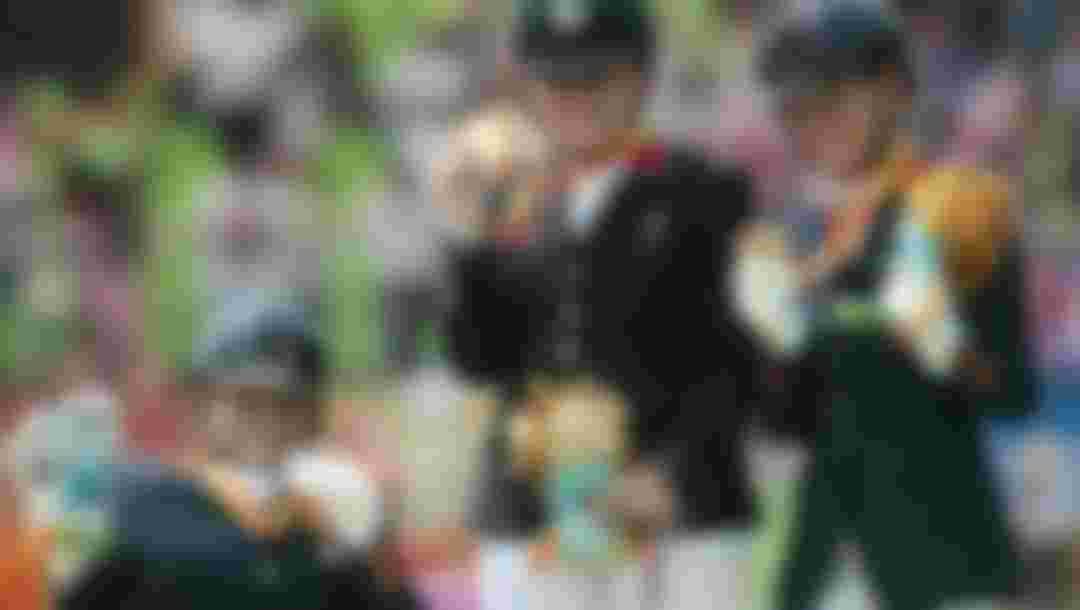 Outlook for the Tokyo 2020 Games
Medal-winning performances of grace and control
Athletes and their horses qualify for the Games through results in international events. Since Rio 2016, qualification criteria have changed from being only based on athletes to now include both the athlete and the horse. Countries with a heritage in Olympic Equestrian sports tend to be strong in the Paralympic equivalent. Great Britain has produced a remarkable 31 gold medallists in individual and team events, while the United States, Denmark, Norway, Belgium and the Netherlands have many leading contenders. 
In the lead up to the Tokyo 2020 Paralympic Games, Great Britain's dominance of the sport has been under threat. The Netherlands won Team gold at the FEI World Equestrian Games in 2018 and then confirmed their stronghold by claiming team gold once again at the FEI Para Dressage European Championships in 2019. Nothing is set in stone when it comes to the Team medals at Tokyo 2020, as a number of nations could lay claim to a podium position including the illusive gold which Great Britain have so carefully retained since 1996. 
Individually, there are also some interesting rivalries in the different Grades, pitching Paralympic legends such as Lee Pearson (GBR) and Pepo Puch (AUT) in Grade II against successful newcomers such as Georgia Wilson (GBR). Similarly, in Grade IV, Brazil's Rodolpho Riskalla will no doubt be looking to claim the title from 2016 champions Sanne Voets (NED) and Norway's Ann Cathrin Lübbe.
Trivia
Austria's Pepo Puch.
His Olympic career came to an end after a freak riding accident in 2008, but he was quick to get back on a horse, winning Paralympic gold in 2012 and 2016.