Feel the speed and suspense as riders push themselves to their limits.
"One Minute, One Sport" will show you the rules and highlights of Para Cycling in one minute
Overview
Cycling officially became a Paralympic sport at the 1984 International Games for the Disabled (now known as the seventh Summer Paralympic Games) in New York and Stoke Mandeville before the discipline of track made its debut at Atlanta 1996.
Today, a variety of road and track events are held at the Paralympic Games. Track, like its Olympic counterpart, takes place in a velodrome with a banked oval track that is 250m long. While holding a race indoors eliminates the effects of wind and weather, aerodynamics is still a factor cyclists need to consider.
The biggest feature of Paralympic Cycling is the different types of bicycles are used depending on athletes' impairments — so para cyclists must adapt their technique to their bike.
Track events are divided into two classes; C class (amputation, hemiplegia or other limb impairment) where athletes use a two-wheeled cycle, and B class (visual impairment), in which tandem bicycles are used. The track programme is comprised of three events including time trials, individual pursuit and the team sprint.
Event Programme
C1-2-3 1,000m Time Trial (Men)
C1-2-3 500m Time Trial (Women)
C1-5 750m Team Sprint (Mixed)
C4-5 1,000m Time Trial (Men)
C4-5 500m Time Trial (Women)
C1 Individual Pursuit (Men)
C2 Individual Pursuit (Men)
C3 Individual Pursuit (Men)
C4 Individual Pursuit (Men/Women)
C5 Individual Pursuit (Men/Women)
C1-2-3 Individual Pursuit (Women)
B 1,000m Time Trial (Men/Women)
B Individual Pursuit (Men/Women)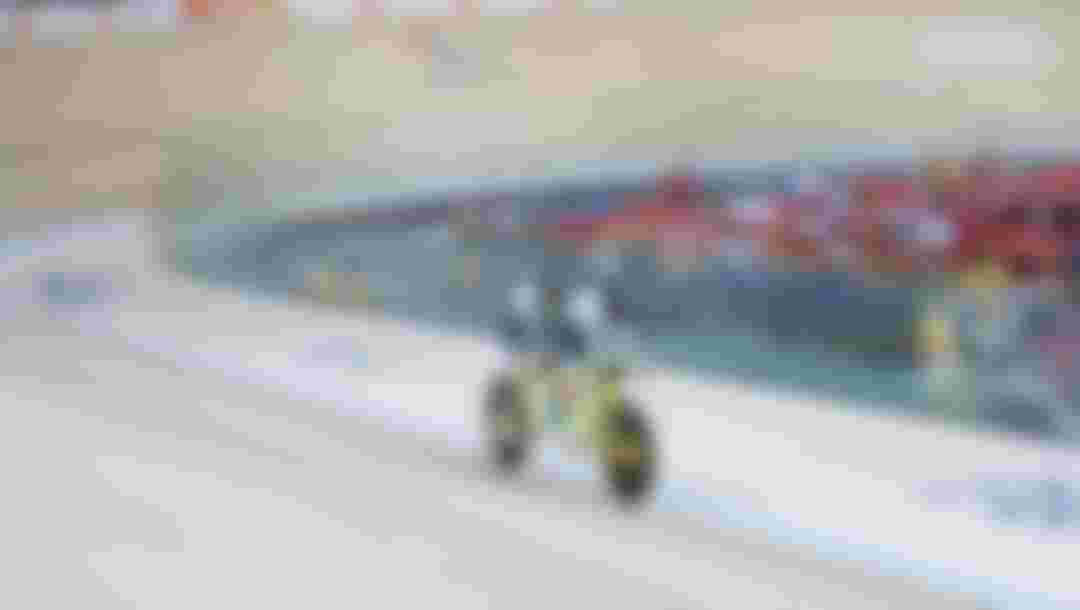 Essence of the sport
A riveting display of power and ferociousness that is beyond imagination
At Paralympic track events, athletes with limb impairments such as amputations or hemiplegia are assigned a classification ranging from C1 to C5, according to the severity of the impairment. Standard racing bicycles are used but minor modifications are permitted to enable the athlete to ride safely. For example, an athlete with an arm impairment may use differently shaped handlebars while an athlete with a leg amputated below the knee may fix their prosthesis to the pedal.
Visually impaired B class cyclists compete with a sighted rider, known as the 'pilot', sitting at the front of the bike who will also make tactical decisions. The rider, also known as the 'stoker', sits at the back. Both must pedal in perfect synchronisation so the bike won't slow, and a high speed can be maintained when accelerating during the straights and decelerating for corners.
One of the factors that makes para track cycling so captivating for spectators is that they are so close to the action.
There are three events on the Paralympic Games Cycling Track programme.
In time trials, riders sprint for the finish as fast at they can and are ranked according to their finishing times. Cyclists can exceed speeds of 60km/h, and yet a split-second difference can decide who wins gold. In this event, the B class and men's C class are contested over 1km, and the women's C class over 500m.
In the team sprint, mixed teams of three riders race three laps, and after each lap the lead rider peels away to allow the rest of the team to sprint for the finish line. Each rider is allocated points according their gender and impairment with teams allowed a maximum of 10 points.
In individual pursuit, the two fastest riders from the preliminary rounds compete for the gold medal with the next two fastest competing for bronze. Riders begin on opposite sides of the track, and race to overtake each other or cross the finish line first. The men's B class and C4–5 individual pursuit is contested over a distance of 4km, and the others over 3km.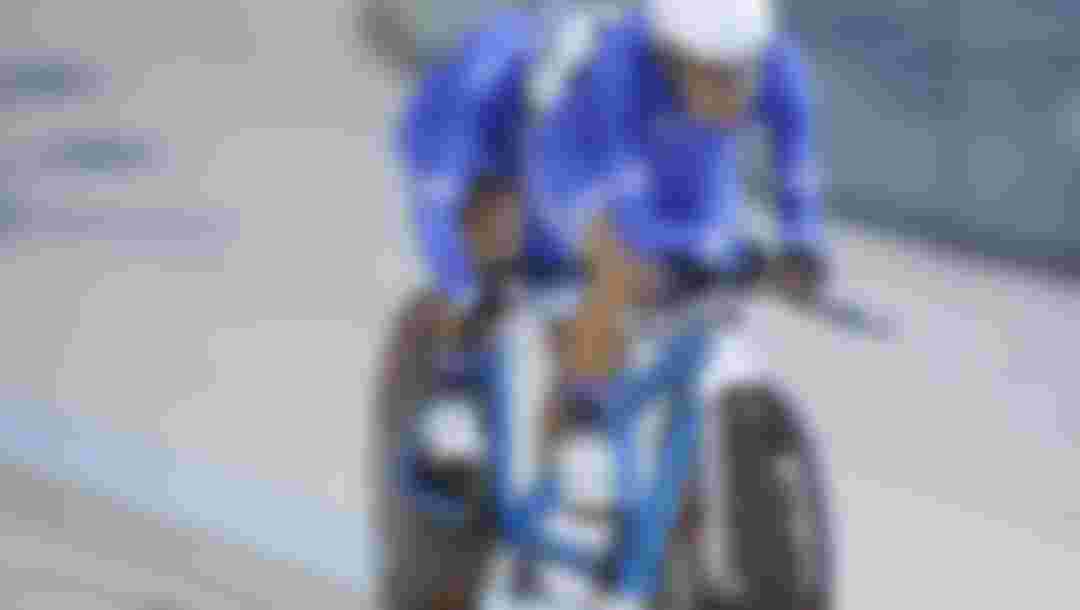 Outlook for the Tokyo 2020 Games
Paralympians challenging able-bodied riders. The competition is becoming fiercer
Great Britain continues to prevail in track cycling, but Australia and China are also formidable. The integration of Paralympic and Olympic teams has improved the training environment and has seen the level of competition increase.
Great Britain topped the medal table for Paralympic Track Cycling, winning seven gold medals from a possible 16 on offer at Rio 2016.
Visually impaired B class athletes ride with a sighted pilot to guide them, but it is not unusual now for the pilot to be an elite athlete in his or her own right.
At the Rio 2016 Paralympics, the Netherland's Tristan Bangma won gold in the 1km men's time trial. He was piloted by Teun Mulder, a bronze medal winner in keirin at London 2012.
There are also para cyclists who have begun to compete against able-bodied athletes.
British cyclist Sarah Storey was born without a functioning left hand but has become an undeniable champion on both road and track. Originally a swimmer, winning five gold medals at four separate Paralympic Games, Storey switched to cycling after persistent ear infections, and has won nine gold medals in track and road cycling since Beijing 2008. Two years later, she became the first cyclist with an impairment to compete for England at the Commonwealth Games against able-bodied riders.
China has a formidable presence after winning six medals (including three gold) at Rio 2016, and will no doubt be a force to be reckoned with at Tokyo 2020.
But will anyone be able to topple Great Britain?
Trivia
The colour of their helmets.
The colour of Paralympic cyclists' helmets reflects their classification.