Expenditures related to the Olympic and Paralympic Games Tokyo 2020 are broadly divided into the following three categories: those related to the administration and delivery of the Tokyo 2020 Games by The Tokyo Organising Committee of the Olympic and Paralympic Games (Tokyo 2020); those related to programmes conducted by the Japanese Olympic Committee (JOC) and the Japanese Paralympic Committee (JPC) aimed at enhancing the international competitiveness of Japanese athletes; and those related to urban infrastructure projects implemented by the Tokyo Metropolitan Government (TMG), the national government and other related organisations.
The majority of the income covering expenditures related to the operations of the Games and programmes for Japanese athletes are expected to come from the Tokyo 2020 Marketing Programme. This programme includes sponsorship, licensing, ticket sales, etc. The Tokyo 2020 Sponsorship Programme plays a vital role for the Games as it accounts for an extremely high percentage of the budget which will contribute to the projected income.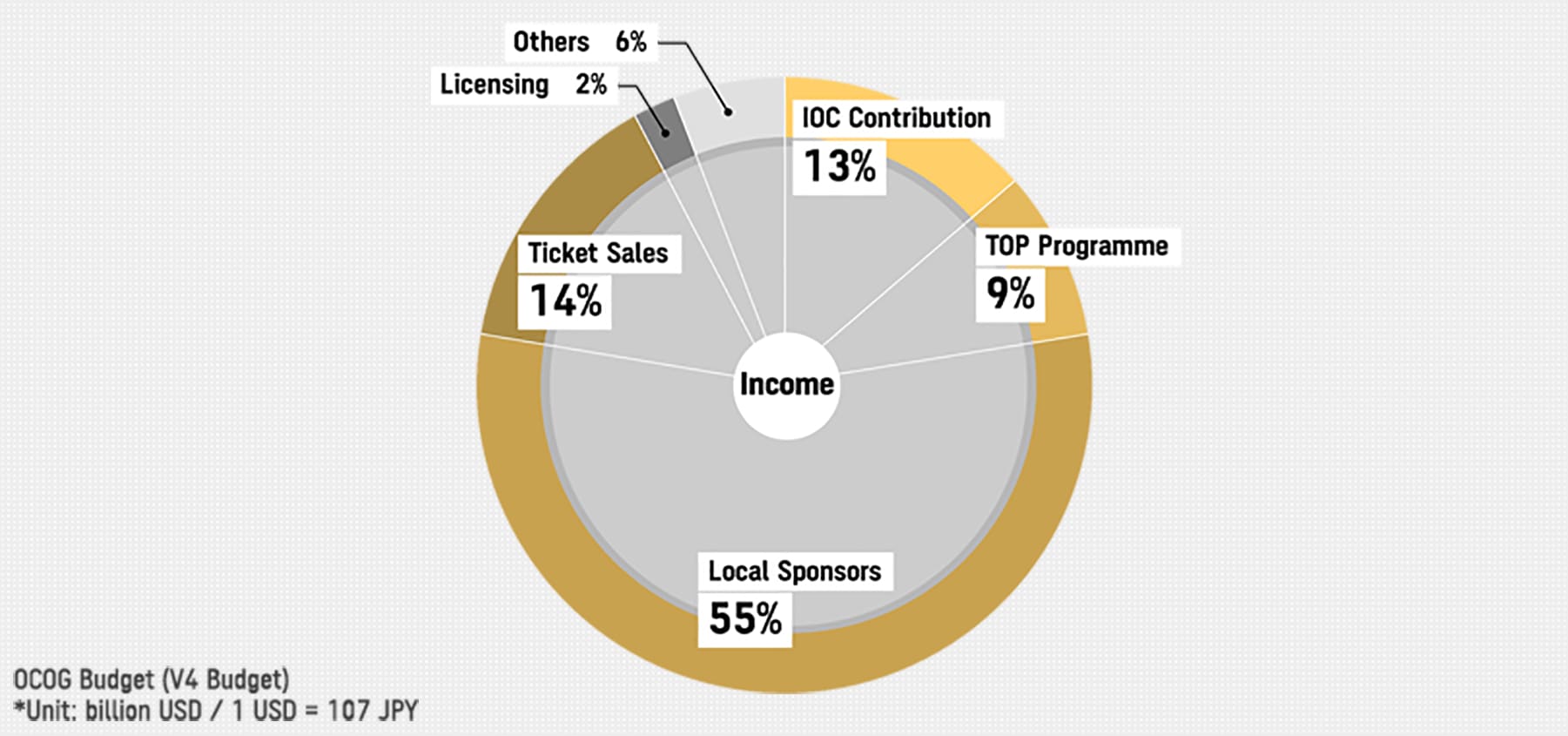 Introduction of the Tokyo 2020 Sponsorship Programme
The various initiatives carried out by the sponsors toward the Tokyo 2020 Games. This includes interviews with sponsors and their goals and aspirations for the Games.