The Netherlands crowned Paralympic champions in women's wheelchair basketball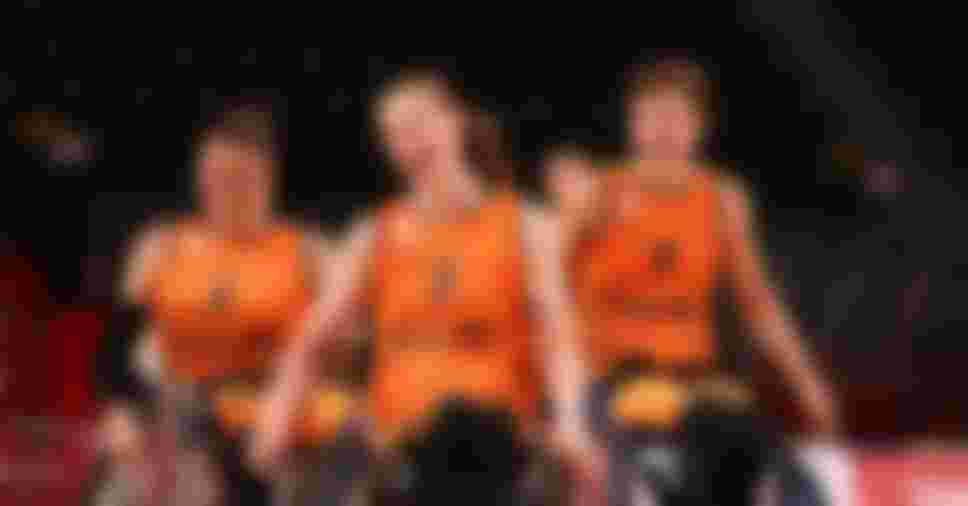 From beating host nation Japan in the quarter finals and Germany in the semi-finals, the Netherlands showed their dominance when they defeated People's Republic of China to capture their first-ever gold medal at the Paralympic Games
The Netherlands women's wheelchair basketball team have arrived at Tokyo 2020 with one target: to become the new reigning Paralympic champions.
And they did that in dominant fashion as they beat People's Republic of China with almost a 20-point lead to win 50-31 during the women's wheelchair basketball gold medal match at Ariake Arena on Saturday 4 September.
But their road to gold hadn't been easy.
Despite the Netherlands being the Rio 2016 bronze medallists, PR China were a formidable force to begin with as they beat them in the preliminary rounds at Tokyo 2020.
Whilst PR China hadn't made a single Paralympic finals at a Paralympic Games, they were relentless in their bid for gold. In the match against the Netherlands, they relied on their strong defense and capitalised on the mistakes of Mariska Beijer to lead the first quarter 12-9. And right there, it looked as if they were about to end the Dutch dream for gold.
However, the Netherlands quickly pulled themselves and increased their tempo with Bo Kramer leading the charge in the second quarter. This faster pace meant the Chinese team had to scramble and unable to make points, and left the Netherlands to gain ground with 17-14 on the scoreboard.
By the third quarter the Dutch had fully taken the reins of the court, with the Chinese team unable to catch up. By fourth, it became plain sailing to gold for the dominant Dutch.
On their way to the final, the Dutch team showed their strength as a team to come out on top.
"I can't believe it, we wanted it so bad and we fought so hard for it," Bo Kramer said.
"We trained five years for this and that's what we said to each other: 'Girls, we've done everything that we could. Trust each other and have fun.'
More to follow