Judo brings joy to Iran's Kheirollahzadeh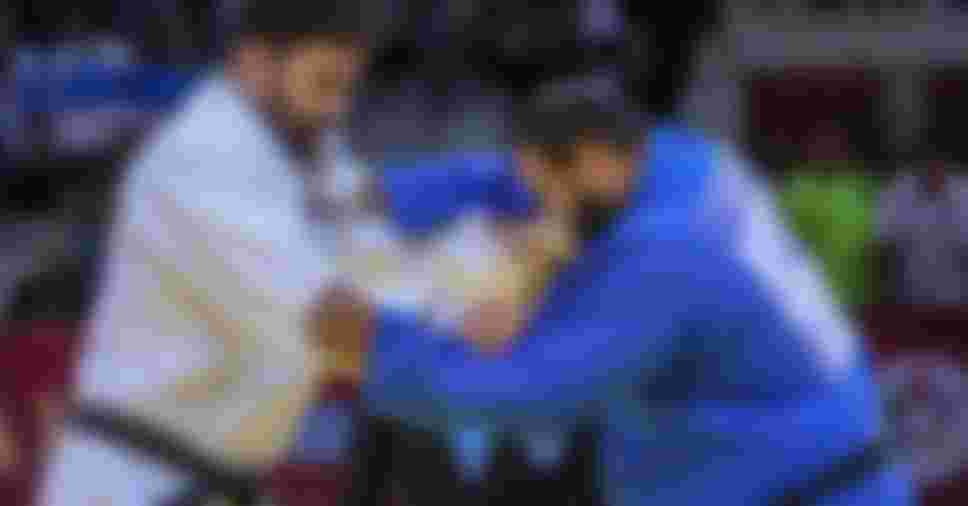 The world No. 1 saw his life turn around since taking up judo
Life is sweet for Iranian men's +100kg world champion Mohammad Reza Kheirollahzadeh.
Having made an impressive debut with gold at the 2017 International Blind Sports Federation (IBSA) Judo World Cup in Tashkent, Uzbekistan, he went on to win a series of medals before taking the world title the following year.
He currently leads the IBSA Judo rankings but life has not always been this good for the judoka.
"I started to deal with my disability more seriously and I adapted to this situation myself but at times, it felt depressing until I entered the field of visually impaired," said Kheirollahzadeh.
"In time, seeing the respect from my society and being considered a visually impaired hero, made me improve my self-confidence."
With a team of top-level coaches and his family around him, Kheirollahzadeh managed to overcome his personal doubts.
"I feel the constant encouragement from my family and from my mentor, Mohammad Reza Haj Yousefzadeh. He helped me find myself at the highest level of heroism and achieve self-confidence. Our coaches are constantly motivating us in believing in a better future."
He also attributes his success to his wife, who is one of the top Iranian kabaddi player.
"We are both professionals and that helps. We really enjoy our lives together," Kheirollahzadeh said. 
With a potential Paralympic debut at Tokyo 2020 around the corner, Kheirollahzadeh is training hard towards his ultimate goal of gold with the backing of the I.R. Iran National Paralympic Committee.
He will face a tough field in the men's up to 100kg including Republic of Korea's defending champion Gwang Geun Choi. Others, such as Georgia's new European champion Revaz Chikoidze, have been similarly busy preparing for their first Paralympics.
Kheirollahzadeh finds opponents such as Great Britain's Jack Hodgson, who also has a hearing impairment, tough.
"Hearing-impaired opponents are specific because their movements are unpredictable and it's difficult because we, visually impaired, hear the voice of the referee while they don't and that can be tricky," the Iranian commented.
For Kheirollahzadeh, all the hard work and effort will be worth it for that one special moment.
"[There is] a sense of pride when the flag of my country is raised, and the national anthem of Iran resonates."