Brazil keeps up its unblemished record with fifth consecutive win in football 5-a-side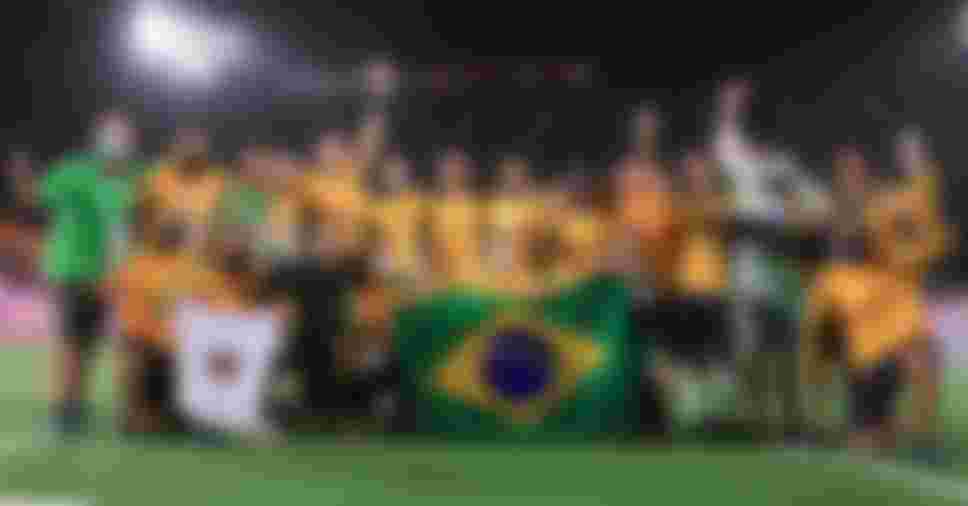 Brazil rule as champions of football 5-a-side after notching up fifth consecutive victory at Paralympic Games after defeating old rivals Argentina 1-0; while Morocco take home bronze and first podium finish with 4-0 win over China.
Brazil kept up their unblemished record in football 5-a-side by lifting their fifth consecutive Paralympic gold medal by beating old rivals Argentina 1-0.
There were wild celebrations at the end of the match by Brazil, which is the only nation to have ever won gold since the sport was introduced in Athens 2004.
"I just want to thank God that we won the gold medal," said the captain of the all-conquering side Ricardo Alves, known as Ricardinho. "We've played five Paralympics and won five gold medals. We are warriors. Our preparation and our winning spirit carried us through."
On beating their biggest rivals to win gold, he added: "Brazil versus Argentina is always a classic. Argentina are a great team. We respect them, and that makes this victory even more important. I feel very privileged to have won this final."
In a re-run of the all-South American final 17 years ago, Brazil overpowered Argentina, who took home silver at the Aomi Urban Sports Park on Day 11 at the Tokyo 2020 Paralympic Games.
It was a thrilling final with arguably the beautiful game's greatest player, "Jefinho" Jeferson Goncalves, known as the "Paralympic Pele', at the forefront of the Brazilian attack.
The 31-year-old, who came on as a substitute in the first half, has been on the winning side for the past three Paralympics, and he was determined to take home a fourth. With characteristic flicks and tricks, the prolific goal scorer put pressure throughout the match on Argentina's goalkeeper Dario Lencina, who played in the 2004 final.
But it wasn't easy. Argentina were tough opponents and came out fighting with Brazil's goalkeeper Luan Goncalves saving a free kick from Maximiliano Espinillo in the opening minutes. Just a minute later he saved a second attack on goal from the Argentinian forward.
At the other end of the pitch Lencina successfully defended attacks on target by Ricardinho and Jefinho, with two coming just before the end of the first half, which ended in 0-0.
It remained evenly matched for much of the second half before the deadlock was broken with just eight minutes to go by midfielder Raimundo Mendes who got past defender Froilan Padilla to score an outstanding goal off his left foot. "We fought very hard, we dedicated a lot to preparing for this tournament, and we have a very strong team," said Mendes after the match. "Today we believed right until the end and we didn't give up, which is why we won this gold medal."
On how this gold medal compares to the one he won at Rio 2016, he added: "This one feels different because of the circumstances we are in. This pandemic affected our training. We had to protect ourselves, and so we couldn't go much to the gym. We had to train more at home, so it affected us a lot."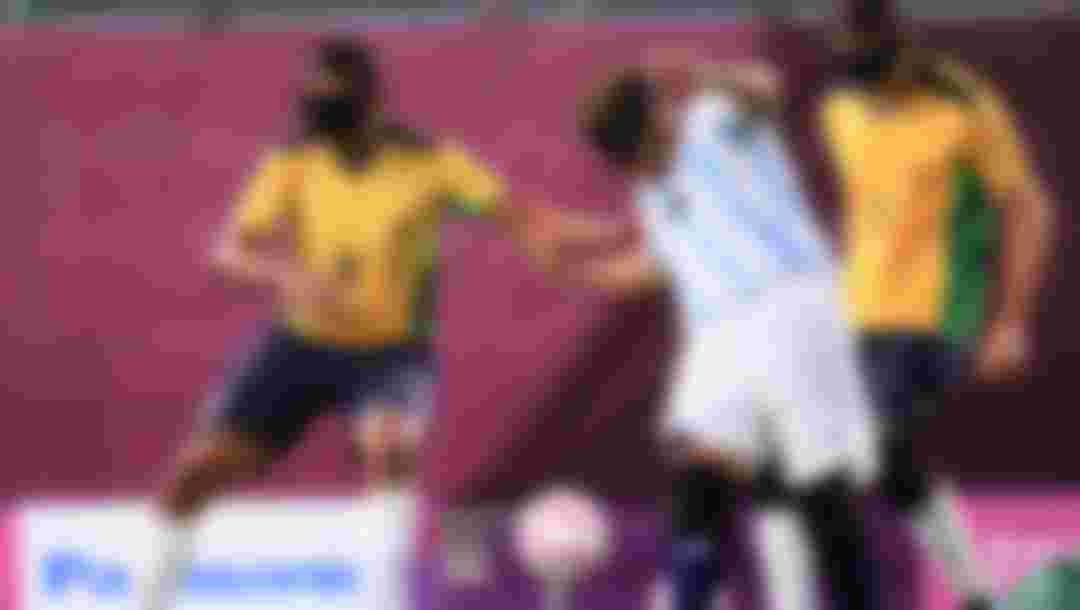 Argentina fought hard to get back in the game after the goal, with Goncalves saving another shot on target by Espinillo, who threatened throughout the match, but it was not enough to reverse their fortunes. Midfielder Angel Deldo Garcia, who won bronze in Rio 2016, said on taking home silver: "It is what it is. Sometimes this happens. Today it was just one goal which made the difference between our teams. On another day we might have won, but today was not our day."
"We won bronze in Rio and now silver, so now it is our turn [to win gold]. We are going to fight hard to finish at the top of the podium in Paris [for the 2024 Games]. We are ready to match Brazil there. They are a good team, but losing this match is going to make us work together even harder."
On their way to the final, Brazil showed dominated all of their matches by not conceding a goal, having beaten China 3-0, Japan 4-0, France 4-0, and Morocco 1-0 in the semifinal.
In the bronze medal match Morocco overpowered China 4-0 to win their first-ever podium finish. Forward Zouhair Snisla was in outstanding form as he put all four of the goals past goalkeeper WU Limin to the elation of their team. Defender Imad Berka was also impressed along with the rest of the squad.
Paralympic five-a-side is played with teams of four visually impaired outfield players, who wear blackout eyeshades, and a fully or partially sighted goalkeeper, who cannot leave his penalty area.