ASICS develops Japanese delegation official sportswear for Tokyo 2020 and volunteer uniforms
Since the company was founded in 1949, ASICS Corporation have been big supporters of athletes and sports. On 21 February 2020, they released the official sportswear for Japan's Olympic and Paralympic teams for the Tokyo 2020 Games.
Tokyo 2020 spoke with YAMABE Takahiro, who is responsible for planning sportswear and OCHIAI Riko, who was in charge of developing the Tokyo 2020 Field Cast and the City Cast volunteer uniforms.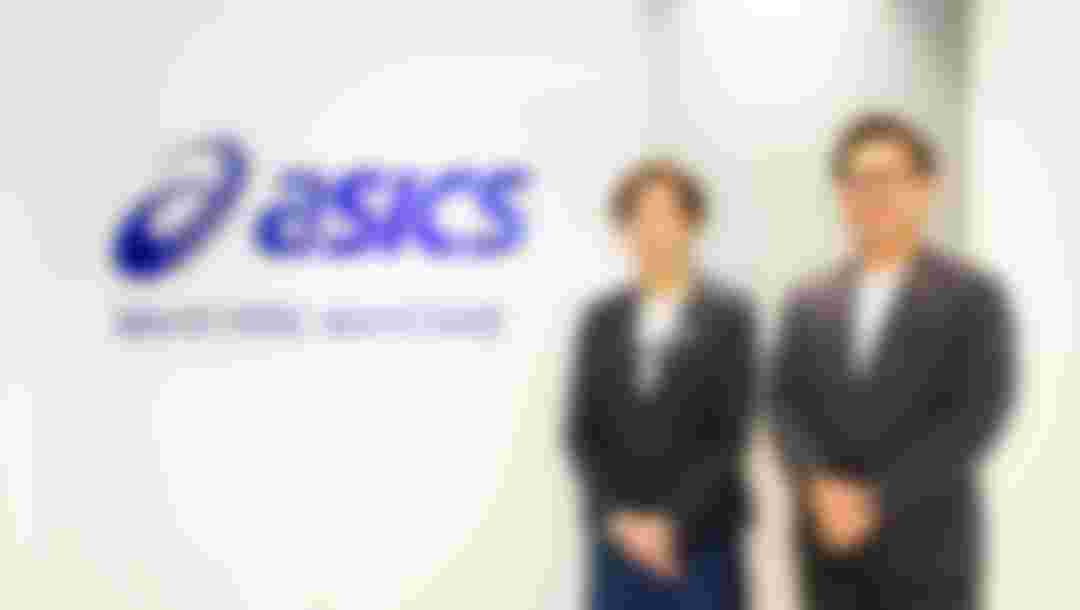 ASICS have developed two different product lines for two different groups. One for Games volunteers, and the other for Japan's Olympic and Paralympic teams. What was your main focus during the manufacturing process?
OCHIAI Riko, Strategic Planning Team Task Force for Tokyo 2020: There were three points at the core of the development: heat control, sustainability and diversity. We spent hours discussing and taking things into consideration after we became an official Gold partner of the Tokyo 2020 Games in April 2015. We looked at the Games Foundation Plan provided by Tokyo 2020 and took note of the various ideas put to us, in addition to tapping into our many years of experience as a company supporting athletes. Ultimately, we decided to create both products – uniforms for volunteers and for athletes – with a focus on "User First," regardless of their requirements.
What was happening at ASICS while you were coming up with the three core points?
YAMABE Takahiro, Strategic Planning Team Task Force for Tokyo 2020: It was about four years ago when the project for the Tokyo 2020 Games started. We held brainstorming sessions about the functions required for the volunteer uniform and official sportswear for Japan's representative teams. We had many discussions while imagining how volunteers and athletes would use their uniforms. At the end of the day, we concluded that there are important aspects that are common to both. Once we settled that, we interviewed many athletes, and conducted surveys to gain sufficient information. We also visited training camps with the help of contracted athletes and associations, to get their opinions.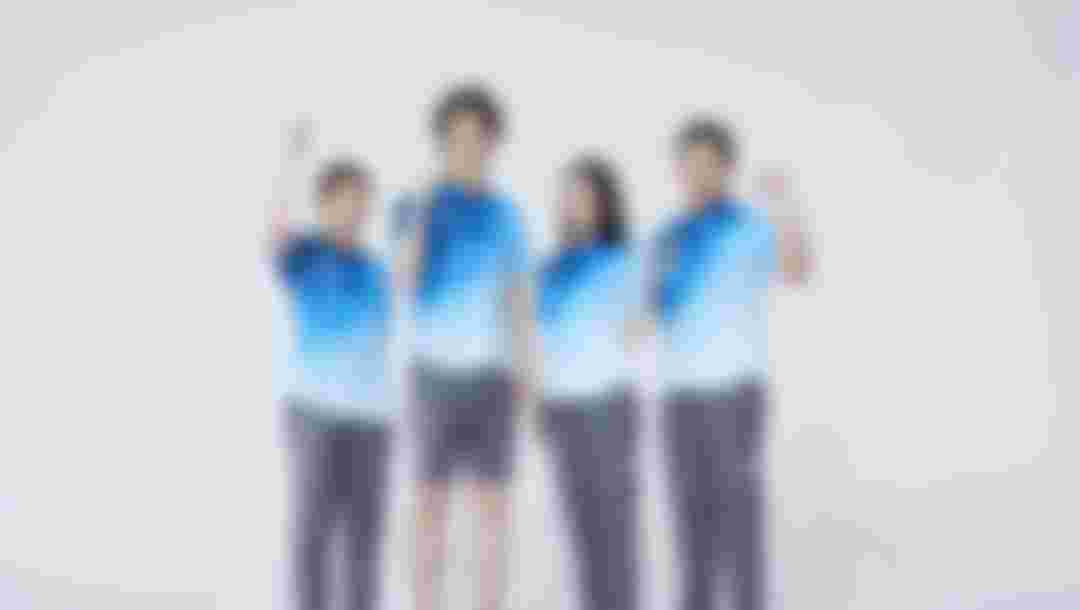 Tell us about the development of the volunteer uniforms. Were there aspects you were particularly concerned about?
OCHIAI: The uniforms started to take shape in 2016, and we continued research and development between 2017 and 2019. The volunteers will be working six to seven-hour days for ten days, so the issue of how to deal with the heat was a major factor. As there will be over 110,000 Field Cast and City Cast volunteers, we needed to consider their personal features, age and gender. We focused on developing uniforms that would dissipate the heat as much as possible while ensuring that they still look good.
During our research and development, we conducted tests in the scorching summer heat. We gathered data concerning temperature changes while people walked in the uniform and shoes. We've repeated the test every summer since 2016, so tests have been carried out three times now. We spent many hours outside to see what would happen to the uniforms and shoes when they were used for six to seven hours a day. We conducted tests in two different environments; Gaiemmae, which represents the Heritage Zone, and Odaiba, which represents the Bay Zone. I think we gained some useful data and were also able to personally experience the differences between the two locations. We focussed on breathability, which led us to develop a new material, and design slits on the hem of the garments.
What really made an impression on me from talking with members of Tokyo 2020 was that the volunteers are the face of the Games. Knowing that volunteers are an important presence in the Games, respect for the volunteers grew among the members of our team. We are confident that these uniforms will enhance the volunteers and support their activities.
Tell us more about the design and technology behind Japan's Olympic and Paralympic uniforms.
YAMABE: The environments in which our athletes will use these uniforms will constantly change. They will wear them in the Olympic Village, for ceremonies, in temperatures of 30°C or higher, and inside air-conditioned rooms. So, while we focused on developing items that could combat heat, we also had to develop or select items that can be worn comfortably indoors. Some may wonder why a windbreaker [jacket] would be required in summer, well some athletes try to avoid getting cold in air-conditioned rooms. Once we heard that it is more relaxing for athletes to have cotton on their skin while in their rooms, we added a type of t-shirt made of polyester but which has a cotton-like feel.
The most effective ways of dealing with the heat problem were considered by the ASICS Institute of Sport Science. During this process, we thought that it would be effective to increase breathability, so we used mesh on places where, based on data obtained from thermo-mapping, the temperature rose and there was increased perspiration inside the garments.
Although the simplest way of increasing breathability is to use a design featuring mesh fabric all over the jacket. The development team felt some pressure. As the host nation, the official sportswear of the Japanese team is something that will not easily be forgotten. The uniforms will also be worn for memorable occasions such as medal ceremonies, so it was a question of how do we give shape to technology and still make it look stylish? At the initial design stage, someone said that the garment did not give the impression they imparted a sense of strength to the team, so during the development stage we grappled with the basic question of 'what is strength?'
It was actually a good opportunity for us to think about how we want our Japanese representative teams to be seen by the world. We ended up changing the design, including the position of the mesh, in order to give an impression of strength, and we changed the colour to a 'brilliant sunrise red' as a symbol of the strength of the sun as it rises in the morning. We believe that the finished uniforms will further enhance the sense of presence of the members of our representative teams, set them apart from others, and help them to feel a sense of pride as representatives of Japan.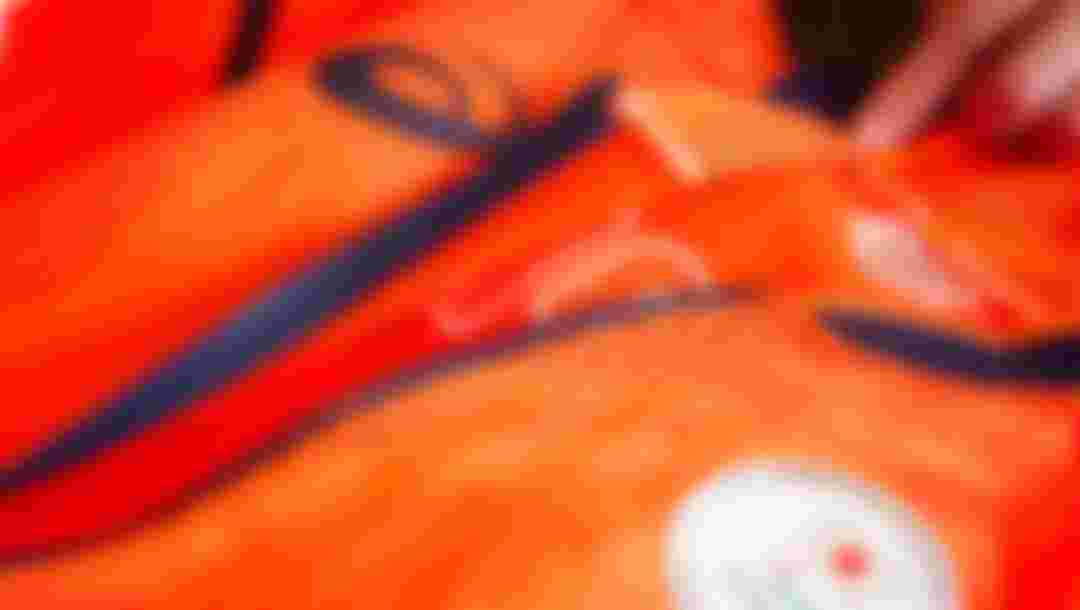 How are the ASICS REBORN WEAR PROJECT and Japanese Olympic and Paralympic uniforms linked?
YAMABE: The ASICS REBORN WEAR PROJECT is based on the concept of sustainability. We're turning used and recycled clothing into uniforms; with Japanese technology we're using sportswear donated by the public to see it reborn as official sportswear for our Japanese representative teams. We want the Tokyo 2020 Games to have more of a personal touch, to make them something that people can personally identify with, and this is how we're doing it.
And people brought all kinds of sportswear. There is a story behind each and every item. 'This is what I wore when I competed at the national championships', 'I have so many good memories from wearing this as part of my club activities'… people want to support Japanese representatives from the heart. Seeing that, we were so happy. I think it has been a really successful project, even in terms of the way it is already building an air of expectancy among people. We want to impart those memories that we have been entrusted with to our Japanese representative teams.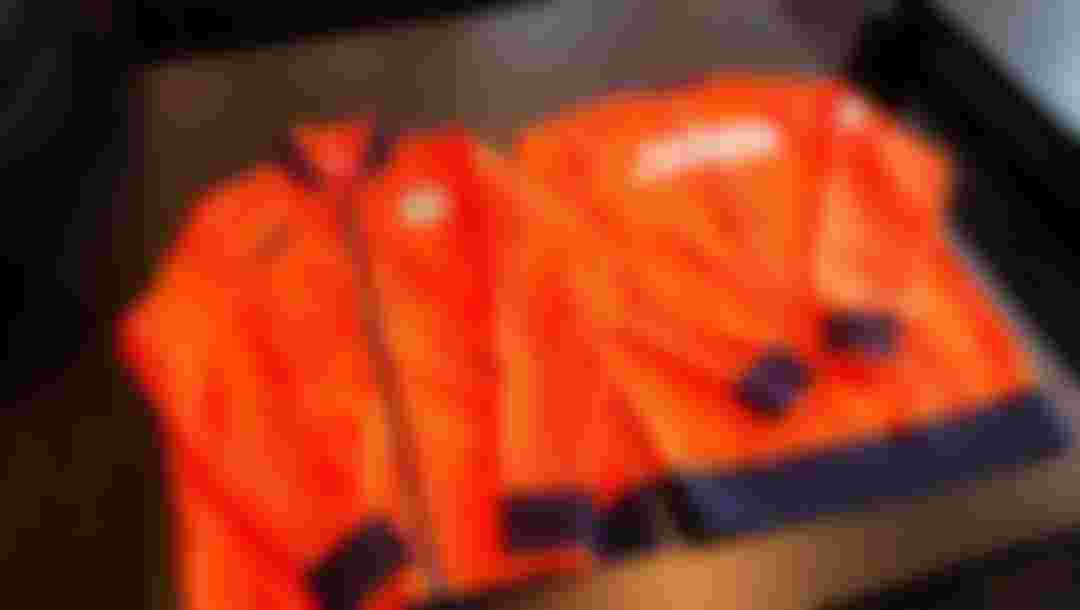 What stood out when undertaking this process?
YAMABE: What stood out most for me were the things I noticed while talking with the Paralympians. ASICS have been developing products for Paralympians since Rio 2016. One thing I noticed was the way that Olympians and Paralympians had the same mindset – the way they approached sport was the same, and they had the same attitudes about sportswear and shoes as well. I was very struck by how they didn't want special treatment. By meeting all kinds of Paralympians, I and other ASICS members involved in taking measurements began to realise what kind of support they would like. This enabled us to provide concrete support. It certainly isn't enough, but I think my awareness changed greatly.
We produced special wheelchair silhouettes for the PyeongChang 2018 Paralympic Winter Games, but we actually changed the pattern to look stylish when the athletes were sitting. Communicating with the athletes with impairments really made us think about what is needed in sportswear. I think that that was the moment when our thinking changed. We achieved a lot at Rio 2016 and PyeongChang 2018, and now with the Tokyo 2020 Games, although we still have many challenges ahead, I think we've given it our best and have been able to make clothes that incorporated athletes' suggestions.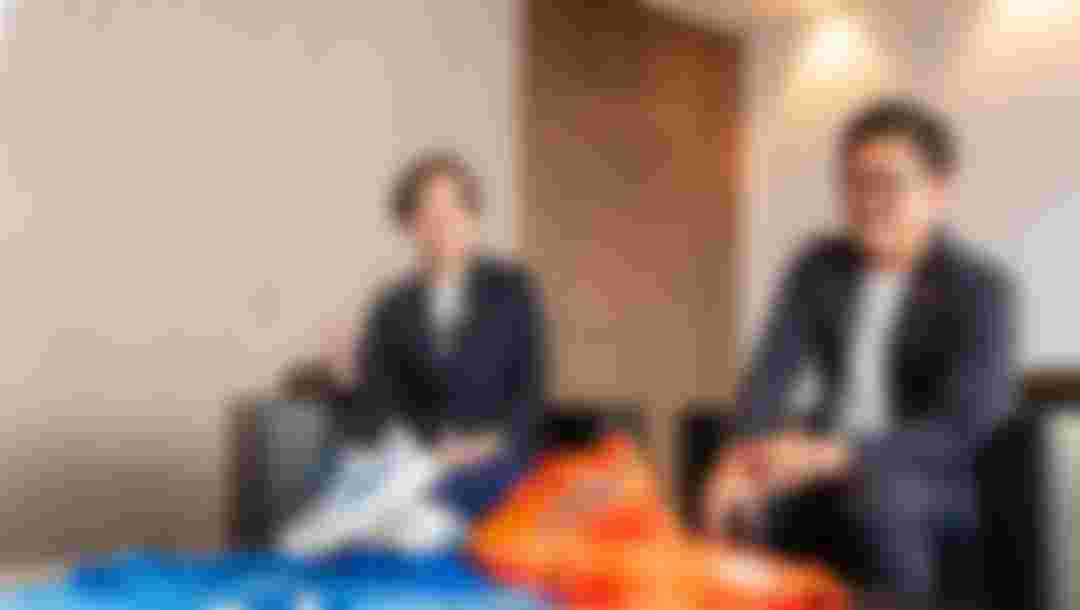 Why did ASICS decide to partner with Tokyo 2020?
OCHIAI: One reason that ASICS became a Tokyo 2020 Gold Partner was that our founding philosophy agreed with the principles of the modern Olympics. Baron de Coubertin said that sport has a vital role in the growth of young people, and the founder of ASICS ONITSUKA Kihachiro, said the same. ASICS began with the principle of finding such value in sport, and this lay behind the decision to support the Tokyo 2020 Games. First of all we want to contribute to the Games' success with the products that we make, but if this can draw attention to the athletes' splendid efforts and inspire people to be involved in sport, then we will be happy.
YAMABE: The Tokyo 2020 Games will make people think about the possibilities of sport, and I think that when so many different people come to Tokyo, it will be an opportunity for new values to appear.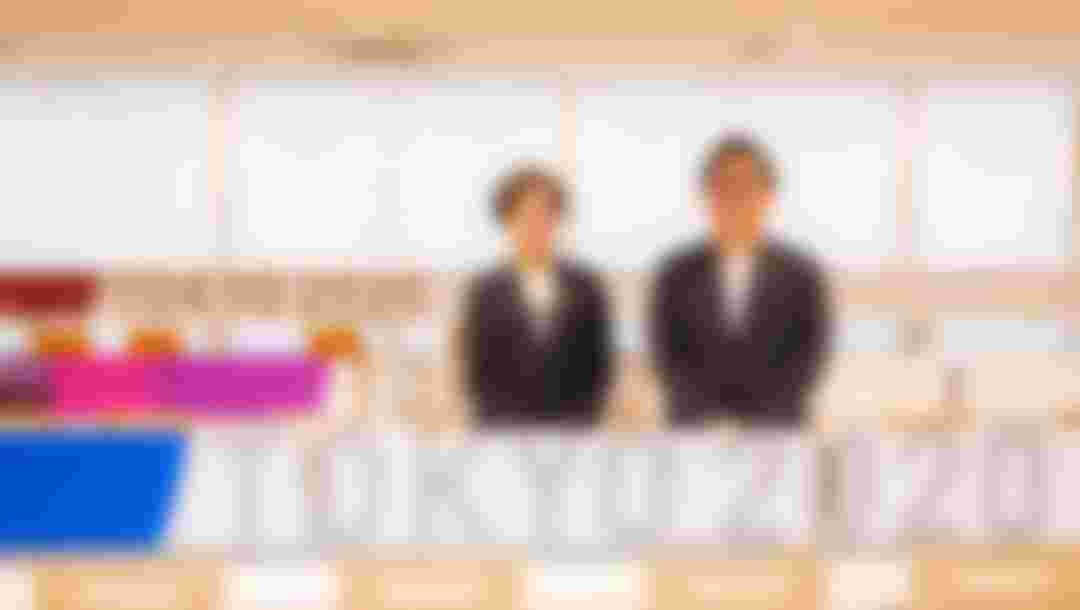 The Tokyo 2020 Games will be an opportunity to reflect again on the value of sport, and the Organising Committee hope that it will be an chance for as many people as possible to embrace different values.