Games volunteers will provide support in areas such as spectator services, competition operation and media operation. They will be assigned to various locations including competition venues where a range of sports are staged; the Athletes' Village where the athletes will be based; and other Games-related facilities.
*Please note that this may be subject to change as Games operational planning advances.
*Applicants will be assigned to one of the following volunteer categories.
*Applicants may select up to three preferred volunteer categories. Please note that stating your preferred category does not guarantee that you will be assigned to the category of your choice.
Category 1. Any
Participating as a Games Volunteer in any role or activity.
Category 2. Guidance
Guiding spectators and other participants at venues and other facilities, checking tickets and supporting security checks.
Providing guidance and assistance at airports and hotels to ensure Olympic and Paralympic-related participants are able to enter Japan and secure accommodation smoothly.
Target: 16,000 - 25,000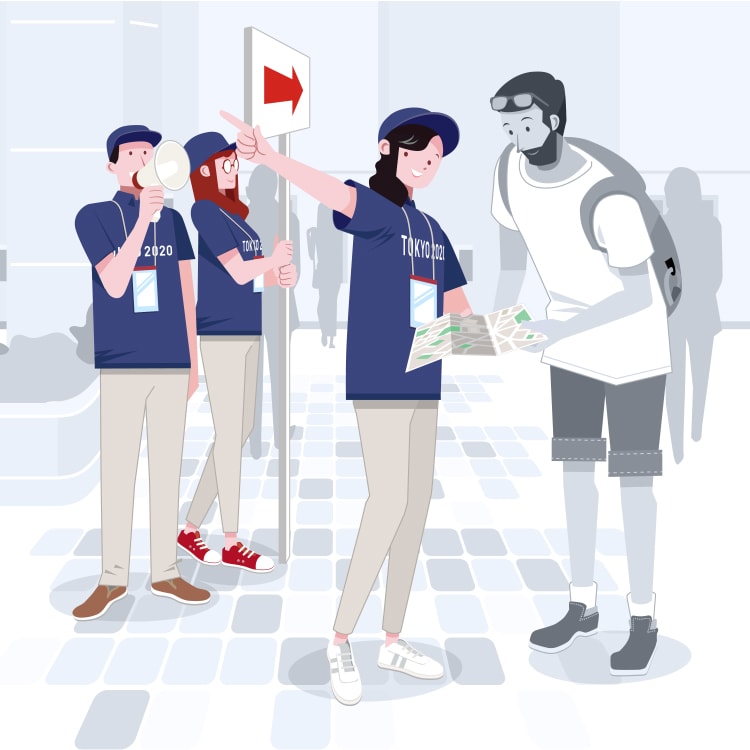 Category 3. Events
Supporting competition operations at the competition venues and training venues.
Target: 15,000 - 17,000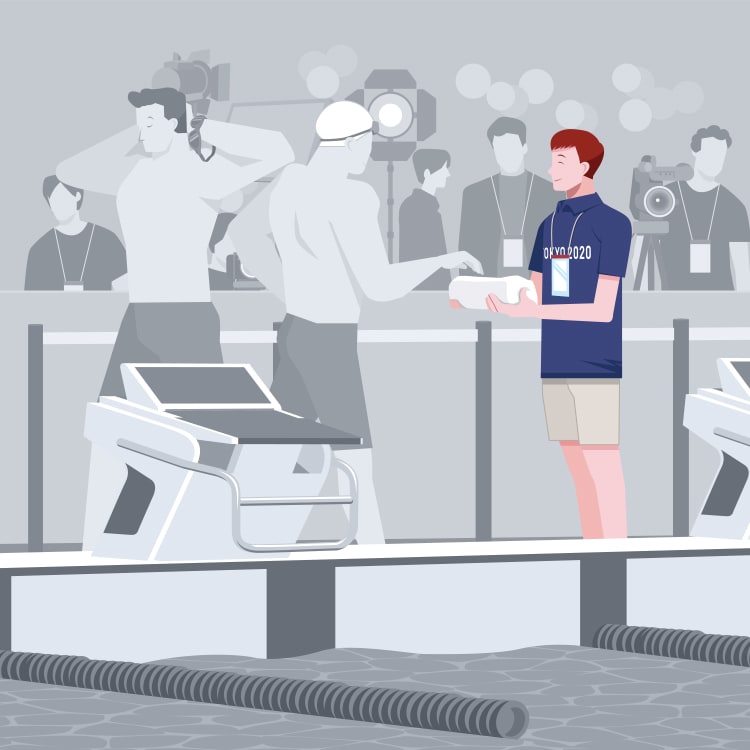 Category 4. Mobility Support (driving, etc.)
Driving vehicles to transport Games participants between venues comfortably and safely.
Target: 10,000 - 14,000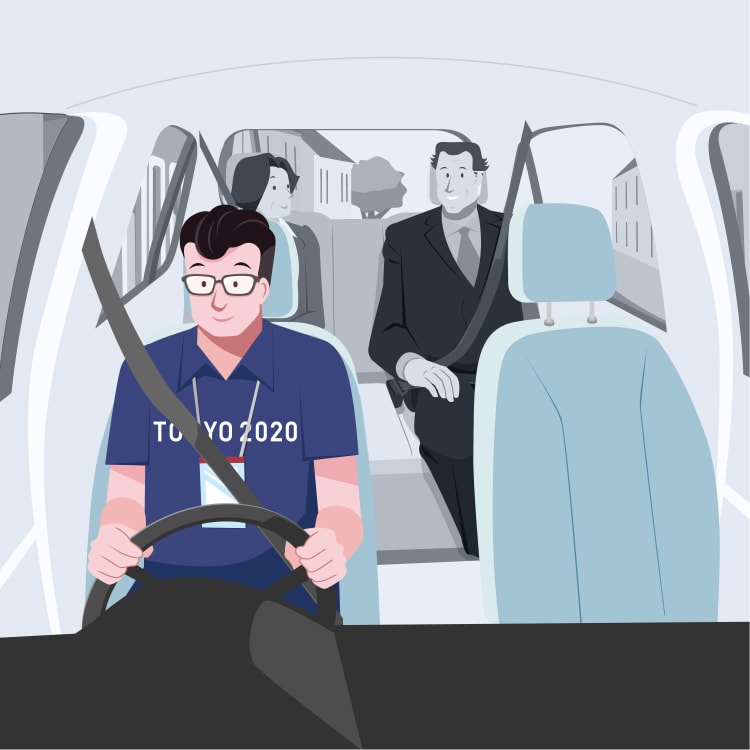 Category 5. Personal Support
Welcoming overseas delegations to ensure they have smooth working conditions in Japan.
Welcoming overseas delegations at airports and venues, etc.
Providing athletes with foreign-language support before and during their stay at the Athletes' Village to enable them to prepare for competitions.
Providing foreign-language support when athletes have media interviews after competitions.
Target: 8,000 - 12,000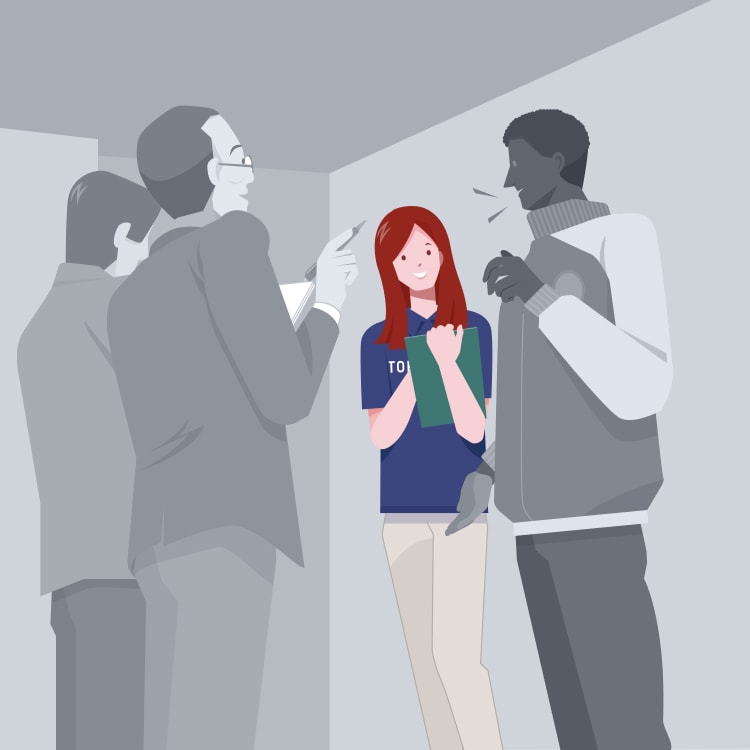 Category 6. Operational Support
Distributing uniforms (to volunteers, etc.) at the uniform-distribution facility.
Issuing IDs to Games participants based on pre-registered information at uniform-distribution facilities, venues, airports, etc.
Registering staff members at check-in points at the start of each day.
Administering the distribution of equipment to teams, media and other Games participants arriving from overseas at the Athletes' Village and at the media centres.
Target: 8,000 - 10,000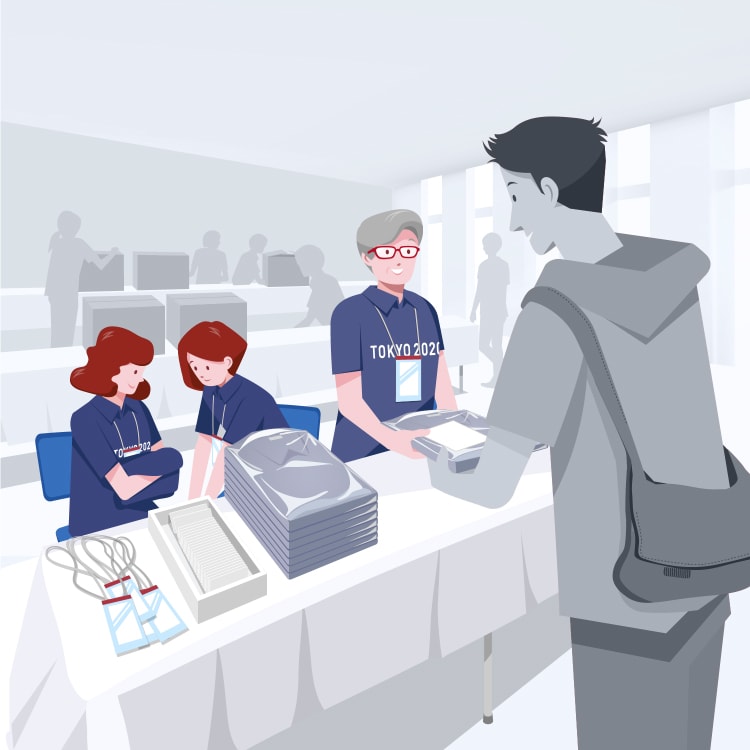 Category 7. Healthcare
Providing transportation for medical participants when an athlete is injured. First responders providing swift initial treatment to spectators or Olympic and Paralympic Games-related personnel who suffer sudden illness or injury.
Providing support to transport an injured athlete to the first-aid room.
Supporting tests administered by doping officials to athletes.
Target: 4,000 - 6,000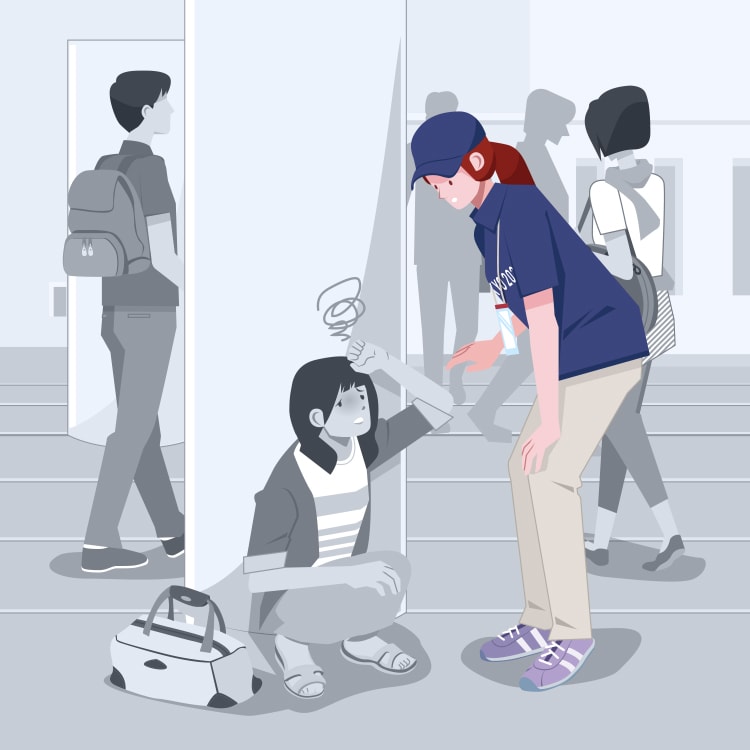 Category 8. Technology
Supporting the distribution, collection, etc., of technology and communications equipment.
Entering data and displaying event results at competition venues.
Target: 2,000 - 4,000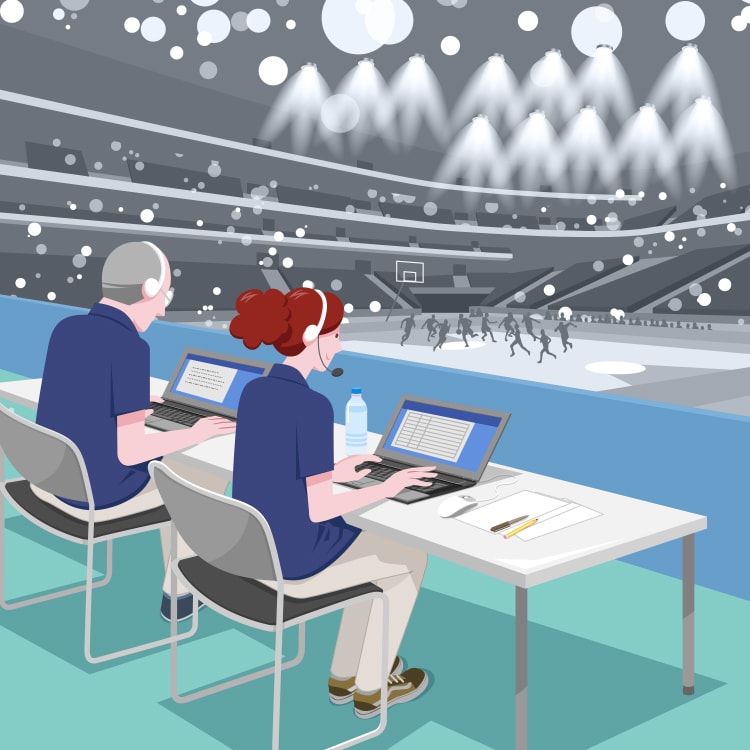 Category 9. Media
Providing a wide range of support measures to members of the domestic and international media to ensure they are able to efficiently conduct interviews, etc.
Supporting the management of reporters and photographers and supporting press conference operations.
Supporting photographic and video recording of the Tokyo 2020 Games and issuing the Athletes' Village newspaper.
Target: 2,000 - 4,000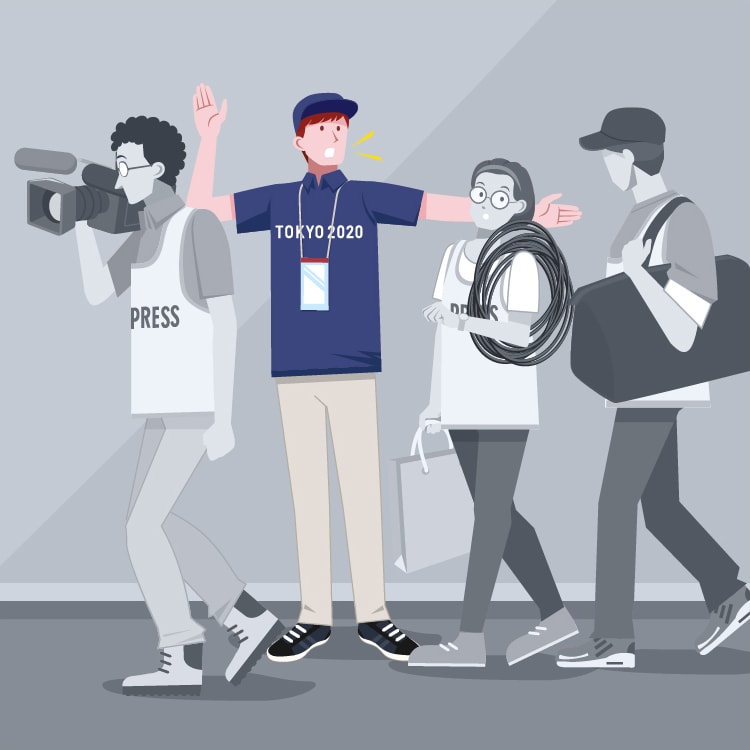 Category 10. Ceremonies
Playing a supporting role at medal and other ceremonies. This role may include guiding athletes and other Games-related personnel to required positions as well as conveying medals and other commemorative items.
Target: 1,000 - 2,000