Transportation of Games personnel (athletes, media representatives, etc.)
Transportation routes for personnel (ORN/PRN)
Transportation routes for personnel, called the Olympic Route Network (ORN) or the Paralympic Route Network (PRN), are defined in terms of routes and modes of transportation.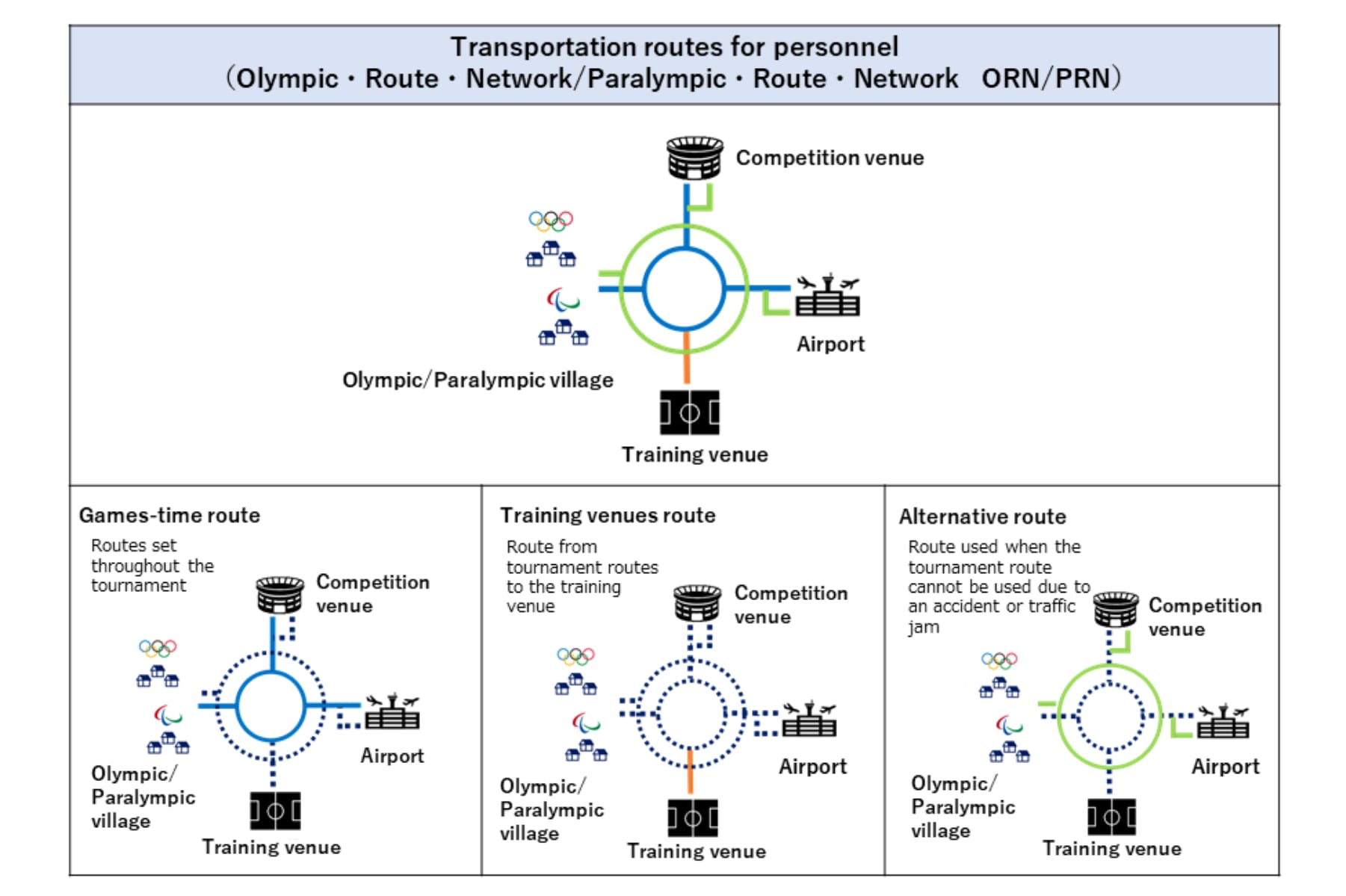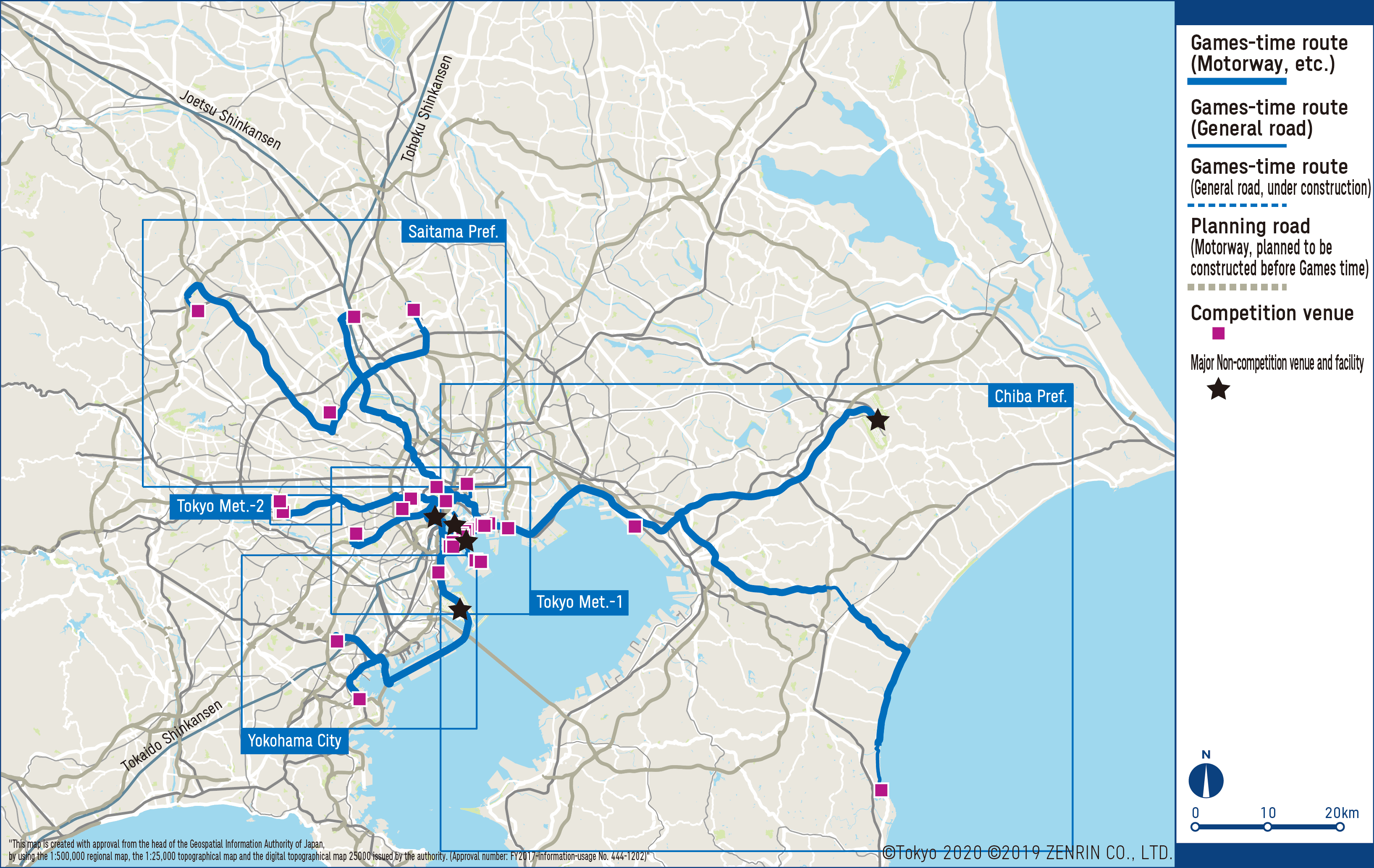 Road signage and signs
Installation of Road surface marking and signs indicating transport routes for vehicles related to the Tokyo 2020 Games
During the Games, the Olympic Route Network (ORN) and the Paralympic Route Network (ORN) will be notified to those who use the road that vehicles related to the tournament will pass through, For the purpose of having you cooperate with use restraint or parking restraint, we install Road surface marking and signboard mainly on route that athlete passes and run meeting.
Installation period of Road surface marking by Tokyo 2020 (planned)
Motorway:Early February 2020 to the end of the Games
General road:March 2021 to the end of the Games
After the Games, the Road markings and the signboards will be removed sequentially.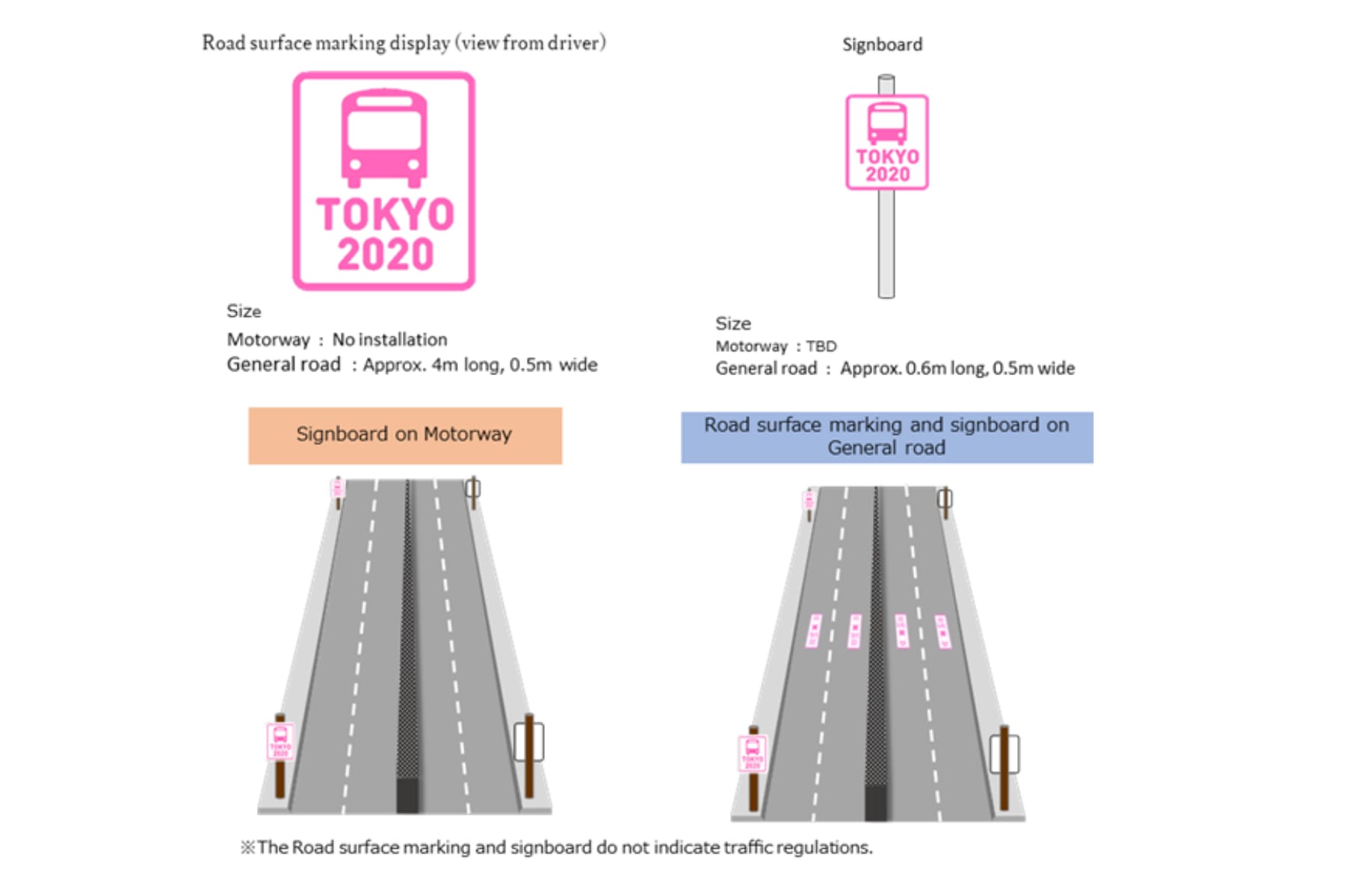 Road surface markings to be set on Dedicated lanes and Priority lanes
Solid or dotted line will be set on the dedicated lane for the Games-related vehicles (the "Dedicated lane") or priority lane (the "Priority lanes")  established by traffic authorities, by distinguishing the Dedicated/Priority lanes. In order to contribute to traffic safety, the Road surface markings colored in pink will be installed.