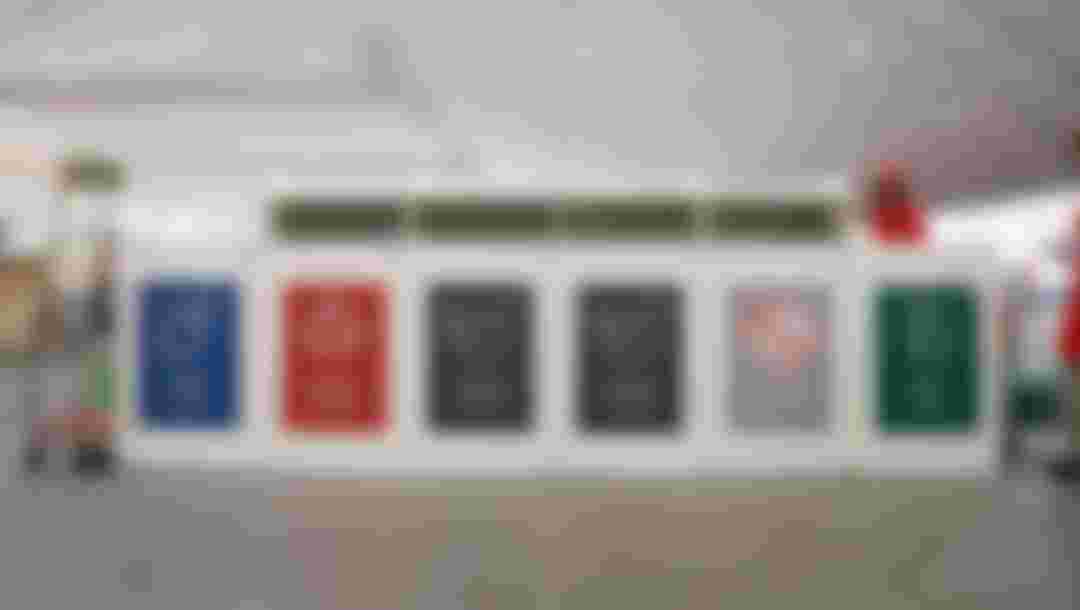 Zero Wasting
The Tokyo 2020 Games conducts resource management by all, aiming to put a stop to deforestation and land devastation caused by resource exploitation as well as to eliminate environmental load caused by waste, on the basis of utilising resources without any wasting throughout the supply chain.
Basic Approach to Resource Management
Various resources are used in the Tokyo 2020 Games. We will proceed with initiatives on both in the resource input phase for the Games and the output phase after the Games.
The amount of new resources will be reduced by rental arrangements and using recycled materials. We will practice 3R*firstly and then energy recovery. Sustainable resource use is thus ensured through these activities.
*3R: Reduce, Reuse and Recycle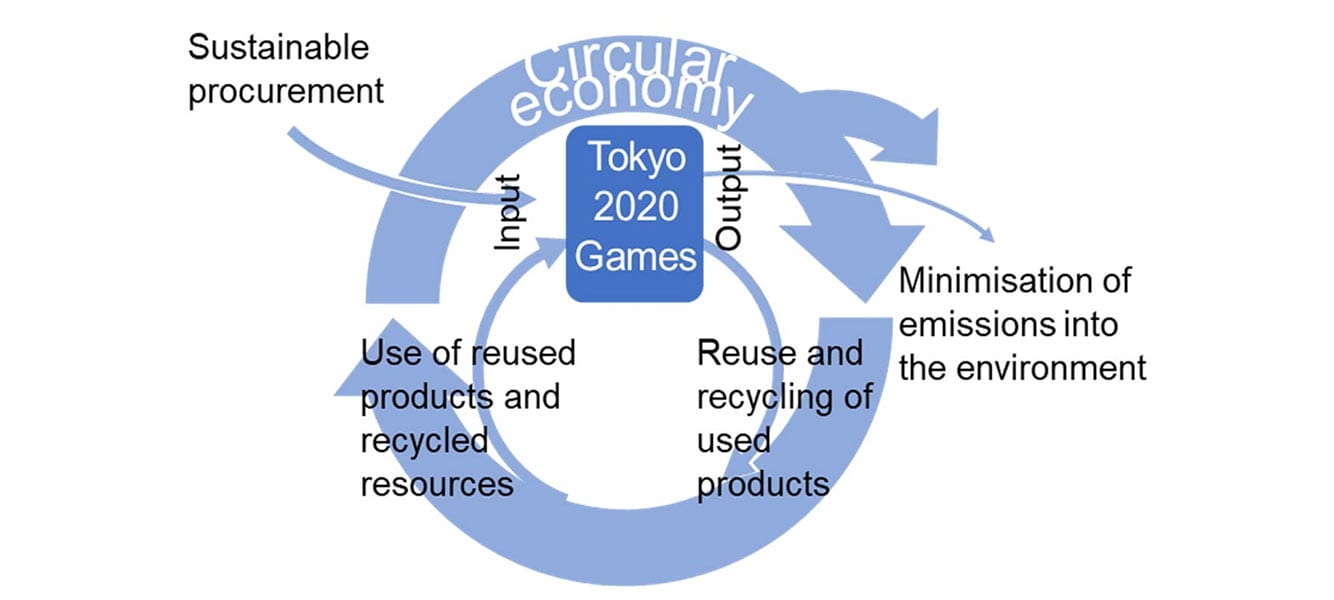 Major activities
Reduction of the edible part of food waste (reduction of the generation of food loss)
Reduction of packaging materials
Reuse or recycle 99% of procured items and goods (use of rentals and leases)
Reuse or recycle 65% of wastes generated from operations of the Games
The recycling and volume reduction ratio of wastes generated from the construction of new permanent venues: 99% or more
Promotion of the use of renewable resources by "Operation BATON - Building Athletes' village with Timber Of the Nation"