Diversity & Inclusion (D&I)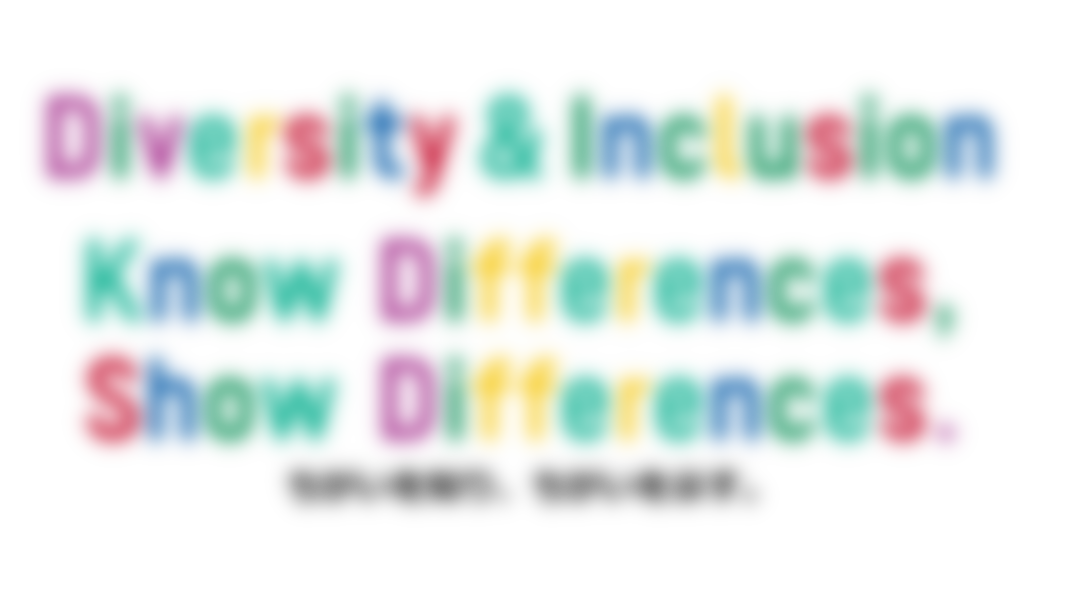 The Tokyo 2020 Games Vision will be the most innovative in history. It will bring positive reform to the world by building on three core concepts: "Striving for your personal best" (Achieving Personal Best), "Accepting one another" (Unity in Diversity) and "Passing on Legacy for the future" (Connecting to Tomorrow). 
Under the tagline, "Know Differences, Show Differences", Diversity & Inclusion (D&I) is essential to achieving the Games Vision and delivering successful Games. As such, D&I is being incorporated into all aspects of Games planning and operations.  
Tokyo 2020 will embrace 'Diversity' by celebrating the differences of individuals, while 'Inclusion' will see people accepted and respected regardless of age, ethnicity, nationality, gender, sexual orientation, religious beliefs or intellectual or physical impairment.
People of diverse backgrounds influence each other, and these differences lead to the creation of new values within organisations and societies. Tokyo 2020 want to achieve Diversity and Inclusion through "Know Differences, Show Differences", allowing each person to demonstrate their full capabilities because everyone will understand and respect each other. 
Tokyo 2020 will share this approach with athletes, spectators and Games-related personnel. By raising awareness of D&I to everyone taking part in or attending the Games, Tokyo 2020 aim to make D&I an integral part of Japanese society as a post-Games legacy.
About D&I
In planning and preparing for the 2020 Olympic Games, The Tokyo Organising Committee of the Olympic and Paralympic Games (Tokyo 2020) regard Diversity and Inclusion (D&I) as the driver for their success.
Tokyo 2020 want to deliver a Games that everyone will enjoy.