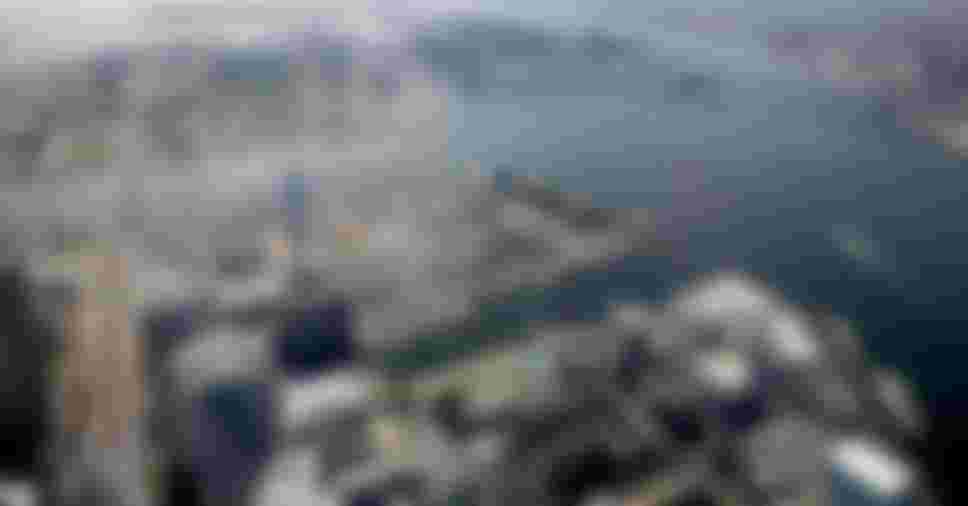 TOKYO WATERFRONT CITY includes the Aomi and Daiba neighbourhoods as well as the new city area of Ariake, where a number of urban development projects are underway.
This bold initiative will bring competition facilities to an urban setting, providing a new way for fans to experience the Tokyo 2020 Games. Spectators will be able to watch some competition events outside of the stadium setting, giving them an 'active' Games experience.
Youth-focused sports
TOKYO WATERFRONT CITY will be a place where fans can get up close to the action within a sophisticated urban environment.
Many urban and youth-focused sports will feature in the Olympics for the first time at Tokyo 2020, including 3x3 basketball, BMX freestyle, skateboarding and sport climbing.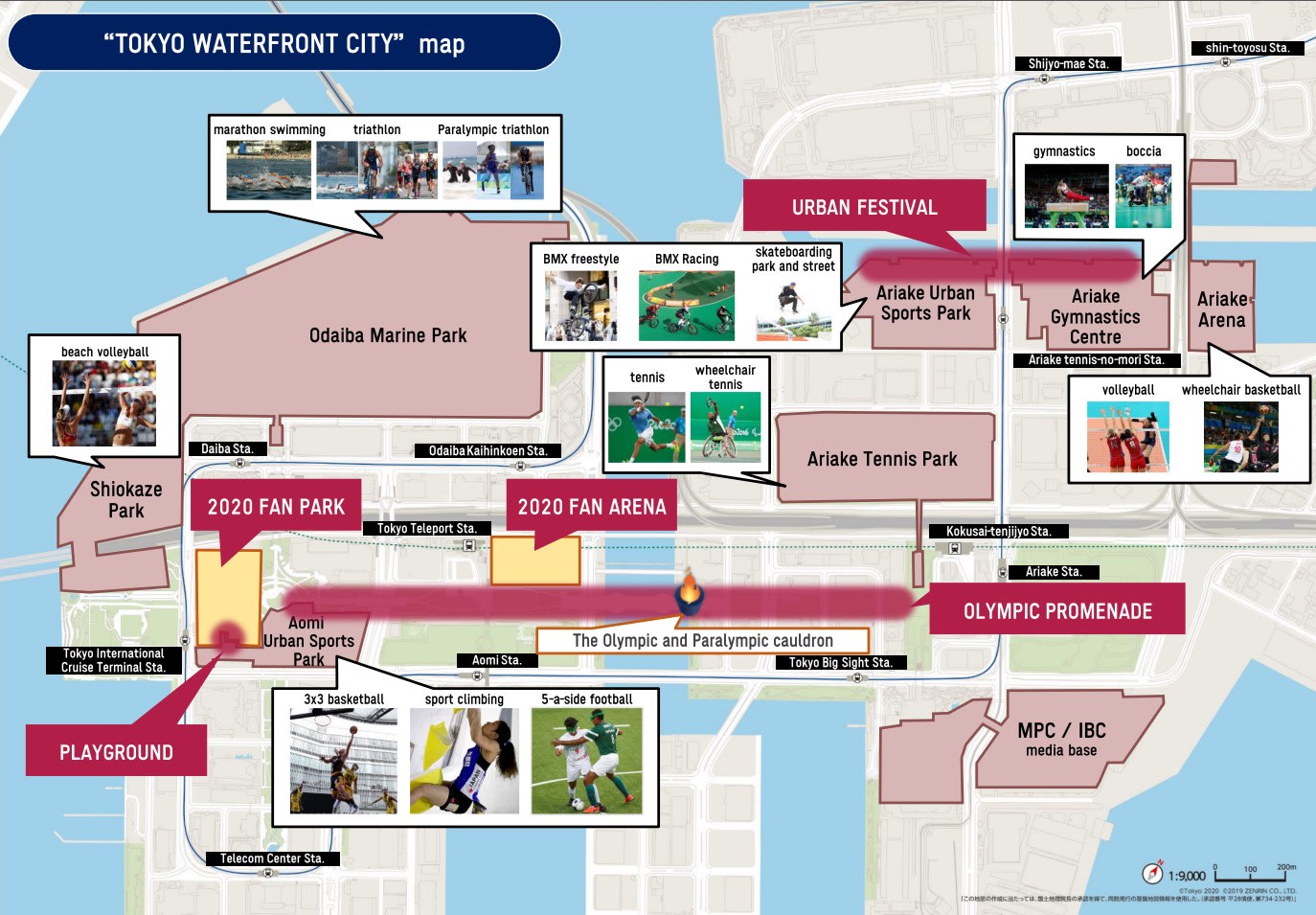 Sports in an urban setting
TOKYO WATERFRONT CITY will incorporate seven Games venues, the Olympic and Paralympic cauldron, and an area for Tokyo 2020 partners to showcase their products and services. 
There will be two Partner Showcasing areas: one will be next to Aomi Urban Sports Park and the other will be in an adjacent area of the OLYMPIC PROMENADE close to Tokyo Teleport Station.
Four symbolic features
Olympic promenade
The Olympic Promenade will be located in the Centre Promenade Park, which links the Aomi and Odaiba areas with the Ariake area. The Olympic and Paralympic cauldron will be located here, with sports and artistic performance areas, cool spots, rest areas and dining spaces for spectators.It can be enjoyed along with "2020 FAN PARK" and "2020 FAN ARENA", where everyone can attend, including non-ticket holders.
Playground
In the Playground, visitors without tickets to events can watch top athletes while they train and warm up for events. There will be open-air warm-up areas where visitors can watch and interact with 3x3 basketball players and sport climbing athletes as they train. Visitors will also be able to try their hand at urban sports in the actual competition venues. The PLAYGROUND area will be located in the "2020 FAN PARK" adjacent to the Aomi Urban Sports Park.
2020 FAN PARK & 2020 FAN ARENA
In the Aomi district, there will be two excitement-filled areas with pavilions/booths run by Tokyo 2020 Partners, sports experience events and more. "2020 FAN PARK" will be an outdoor area adjacent to Aomi Urban Sports Park and "2020 FAN ARENA" will be located in an exhibition hall next to Tokyo Teleport Station where everyone, even non-ticket holders, will be able to enjoy the Games and associated events. "TOKYO 2020 MEGASTORE" will also be located in these two areas and will offer Tokyo 2020 Official Licensed Products for sale.
URBAN FESTIVAL
The URBAN FESTIVAL will take place in the Ariake Urban Sports Park, where the BMX racing, BMX freestyle and skateboarding events will be held. The second venue will be the Ariake Gymnastics Centre, where gymnastics events and boccia competitions will take place. Visitors will be able to experience urban sports, with exhibition performances by athletes, and a "sport experience" area. They will also be able to try their hand at urban sports such as BMX and skateboarding, with Tokyo 2020 planning to offer many other interactive opportunities in cool spots featuring mist sprays and shaded areas.
TOKYO WATERFRONT CITY Features
Aomi area
Aomi Urban Sports Park (Olympic 3x3 Basketball and Sport Climbing, Paralympic 5-a-side Football)
Daiba area
Odaiba Marine Park (Olympic Marathon Swimming and Triathlon, Paralympic Triathlon)
Shiokaze Park (Olympic Beach Volleyball)
Ariake area
Ariake Tennis Park (Olympic Tennis, Paralympic Wheelchair Tennis)
Ariake Urban Sports Park (Olympic BMX Freestyle, BMX Racing and Skateboarding Park and Street)
Ariake Gymnastics Centre (Olympic Gymnastics & Paralympic Boccia)
Ariake Arena (Olympic Volleyball, Paralympic Wheelchair Basketball)