World records, debut champions and exciting new events: Seven key takeaways from swimming at Tokyo 2020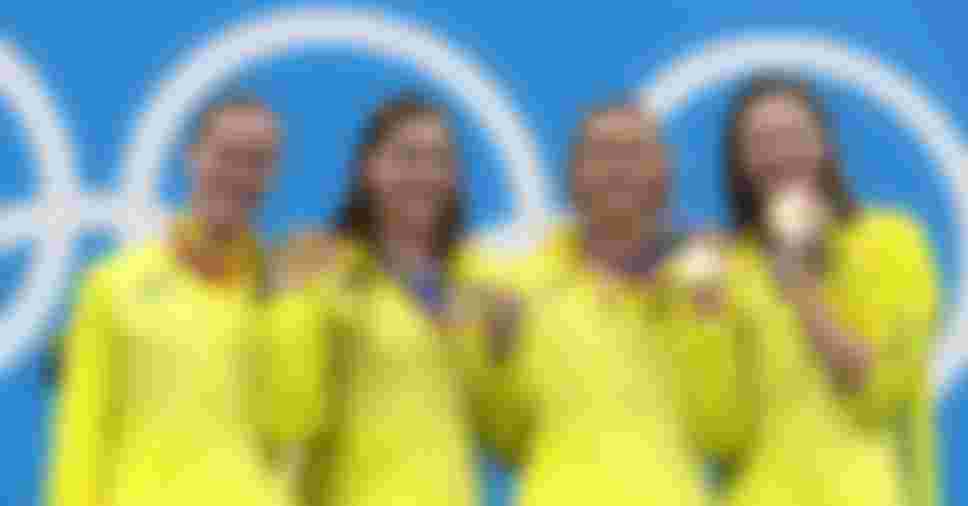 Ariarne Titmus and Emma McKeon could usher in a golden era for Australia, while Caeleb Dressel is finally free and Katie Ledecky proved that class is permanent.
It was a long five years in the making, but swimming delivered an epic show at the Tokyo 2020 Olympic Games.
From Tatjana Schoenmaker's new world record to Ahmed Hafnaoui's shock gold for Tunisia , the Olympic debutants made their mark in style.
Ohashi Yui gave the hosts serious cause for cheer when she landed double gold in the women's individual medley races.
The headline event was Ariarne Titmus versus Katie Ledecky , and it lived up to all the pre-Games hype. Both women secured wins, and thrilled global TV audiences with their close-fought duels in the pool.
Who can forget Caeleb Dressel and Adam Peaty ? The two most high-profile men's swimmers have both somehow managed to enhance their reputations further, leaving Japan as multiple gold medallists.
Then there were the new events on the programme, the women's 1500m and the mixed medley relay, which it is safe to say are here to stay.
Below, we take a look at the key takeaways from swimming at Tokyo 2020.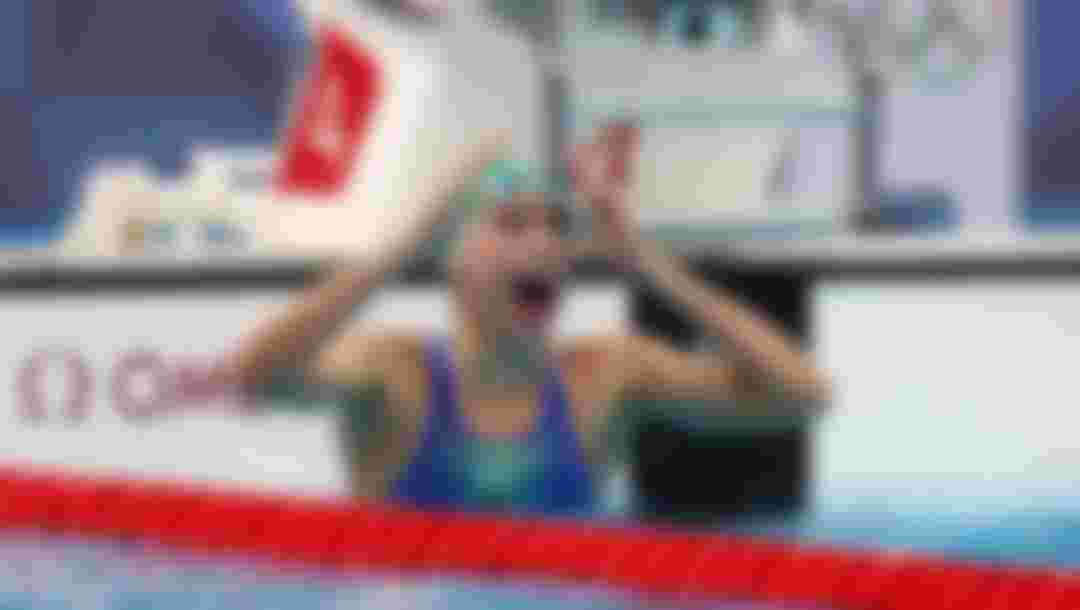 1 - Australia are back
After a lean few years in the pool, Australia are back.
Leading the charge were their super trio of women Emma McKeon, Kaylee McKeown and Ariarne Titmus, who won six individual medals between them. The images of Titmus' coach Dean Boxall celebrating wildly when his swimmer beat Ledecky to 400m gold will live long in the memory!
McKeon's remarkable total of seven medals means she becomes the most decorated women in any sport at a single Games. She is also the first Aussie woman to take 50m freestyle gold, while McKeown became the nation's first backstroke Olympic champion.
On the men's side Zac Stubblety-Cook sealed a surprise victory in the men's 200m breaststroke, beating much-fancied Dutchman Arno Kamminga with a new Olympic record.
In the relays, the men and women in yellow were no less impressive. The women's 4x100m freestyle team stormed to victory with a new world record, before veteran Cate Campbell's stunning anchor leg sealed the women's 4x100m medley relay title.
The USA won 16 gold medals in the pool at both London 2012 and Rio 2016 - over triple what their nearest competitor achieved at both events.
But Australia's improvement helped cut that number down to 11 in Tokyo, just two ahead of themselves in second place.
Australia's final tally of 20 medals overall tops their magnificent 18-medal haul at their home Olympics in 2000.
With the added incentive of Brisbane being confirmed to host the 2032 Olympics, expect the swimmers from Down under to keep closing that gap.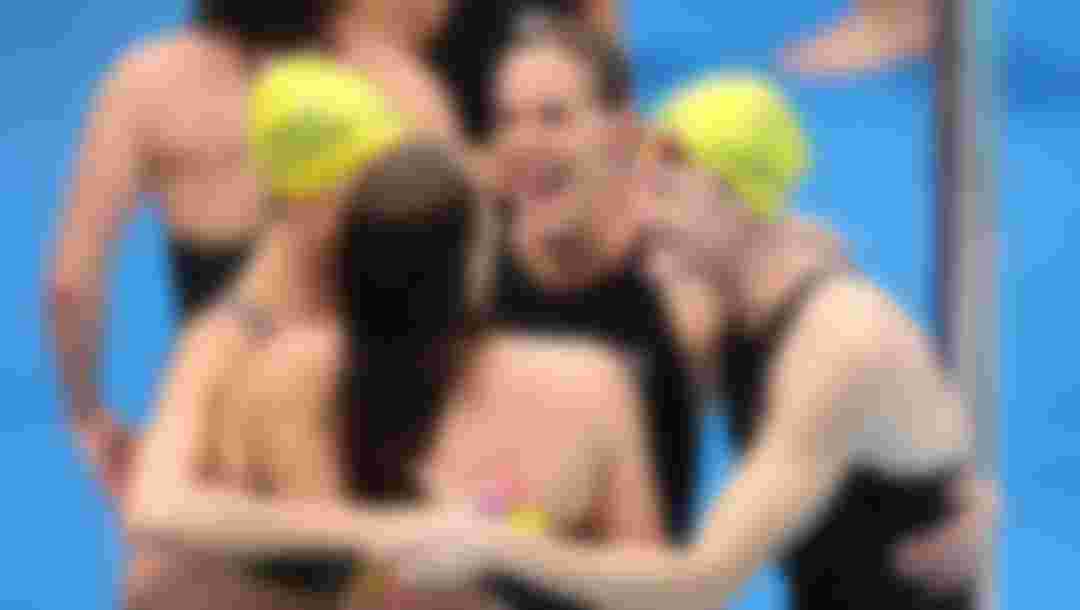 2 - Katie Ledecky's gold rush continues
After losing her first two finals against Titmus in the 400m and 200m freestyle, Ledecky showed her champion spirit to bounce back.
The American stormed to victory in the first-ever women's 1500m final, before securing a comfortable victory over her Australian rival in the 800m free.
In doing so, Ledecky secured her sixth individual Olympic gold medal (and seventh overall) to become the most decorated female swimmer in Olympic history.
But perhaps Ledecky's most remarkable performance came in the women's 4x200m freestyle relay. With the USA seemingly down and out, she pulled off a remarkable anchor leg to seal the silver medal for her country.
3 - Ariarne Titmus one of swimming's new superstars
With the Phelps era well and truly over now, Titmus has emerged as one of the sport's new superstars.
She went into Tokyo 2020 under immense pressure, with the swimming world wondering whether her victory over Ledecky at the 2019 World Championships was a one off or not.
Titmus proved her doubters wrong in style, showing maturity well beyond her 20 years to land not one, but two freestyle victories over her rival.
With that pressure now off her back, it will be fascinating to see what she can achieve over the next Olympic cycle.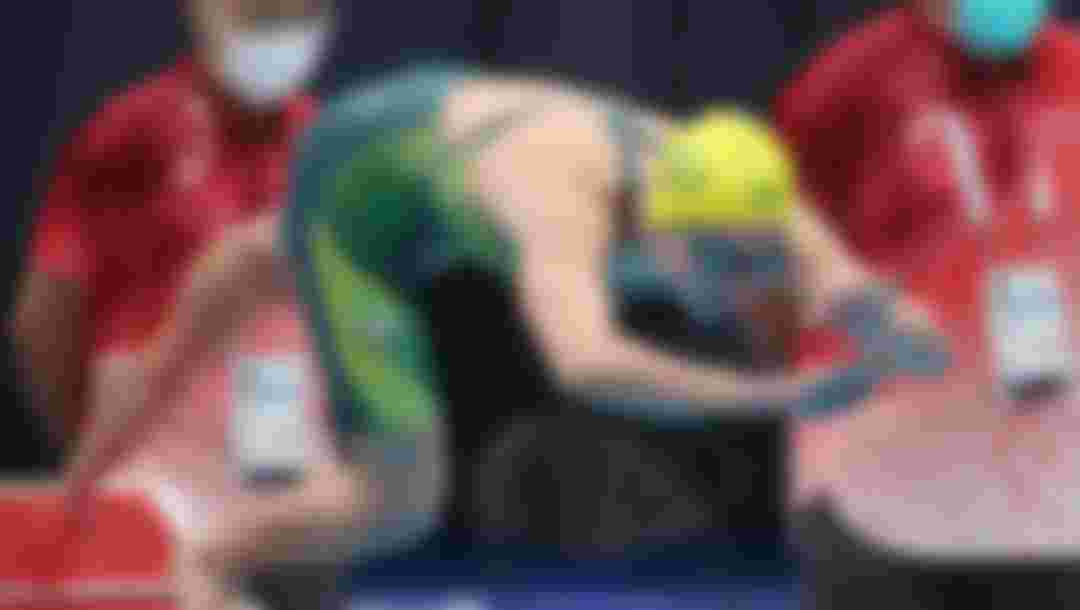 4 - Caeleb Dressel is free
Another athlete who arrived in Japan with huge expectations on his shoulders.
While it was a difficult Games for the United States in the water, their talisman still delivered in style.
Yes, Dressel proved that he has the temperament to win on the big stage with a record eight medals at the 2019 world championships. But it is a different kind of pressure at the Olympics.
In the end, he was able to block out the external noise and won all three of his individual races in Japan, including both freestyle sprints and the 100m fly. He added two relay golds.
Dressel has wanted to shake off the Michael Phelps comparisons for the past five years. With his own Olympic legacy now safely locked away, the Florida native shouldn't have too many more problems on that front.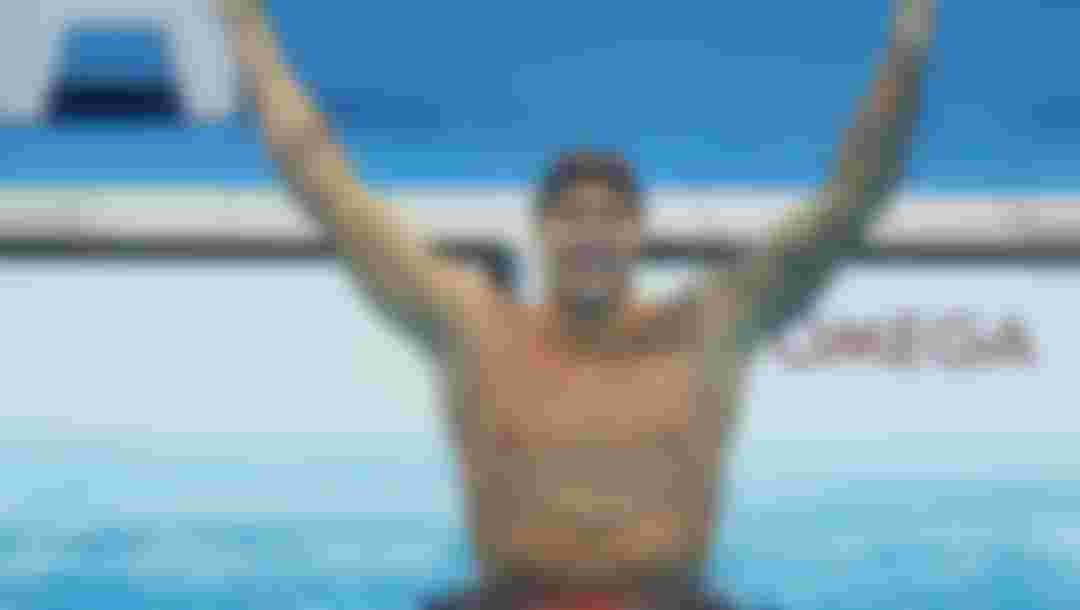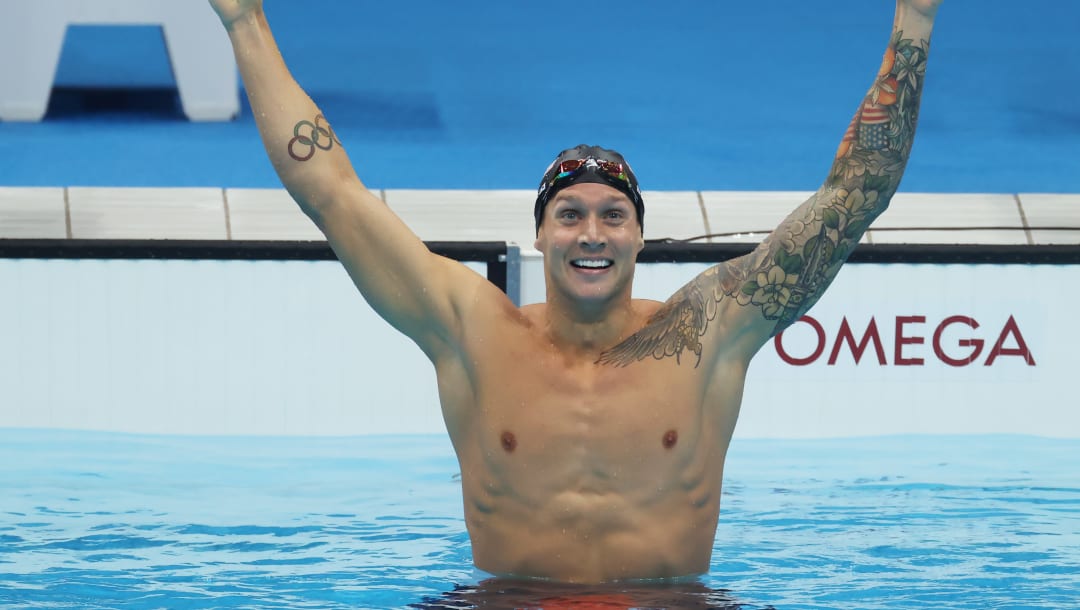 5 - Great Britain on fire
Great Britain were the surprise team of Tokyo 2020 landing a record eight medals, their most since the 2019 Olympics.
Leading the way for golds was of course Adam Peaty.
The 100m breaststroker became the first British swimmer to retain an Olympic title , while his amazing split helped Team GB land the first mixed medley relay gold medal ever with a new world record.
Perhaps the most memorable performance in an individual race came in the men's 200m freestyle, where Thomas Dean and Duncan Scott completed a 1-2 finish.
Scott also deserves a special mention for becoming the swimmer from his nation to claim four Olympic medals, in any sport, at an Olympic Games.
6 - Golden era in women's swimming
For the past five Olympic Games, Phelps took centre stage.
But at Tokyo 2020, it was the women's events that were arguably the most competitive.
While the brilliance of Titmus and Ledecky provided an almost daily dose of world class entertainment, there were plenty of other significant performances.
Australia's Kaylee McKeown defeated one of the strongest women's lineups of all time, including Kylie Masse from Canada and 200m world record holder Regan Smith of the USA, to win both backstroke sprints.
Meanwhile South Africa's Tatjana Schoenmaker came from behind in the 200m breaststroke to beat legendary Lilly King.
Hong Konger Siobhan Haughey was a revelation in the 100m and 200m free, winning silver in both. Titmus and Emma McKeon will have to be at their best to retain those medals in world championships to come.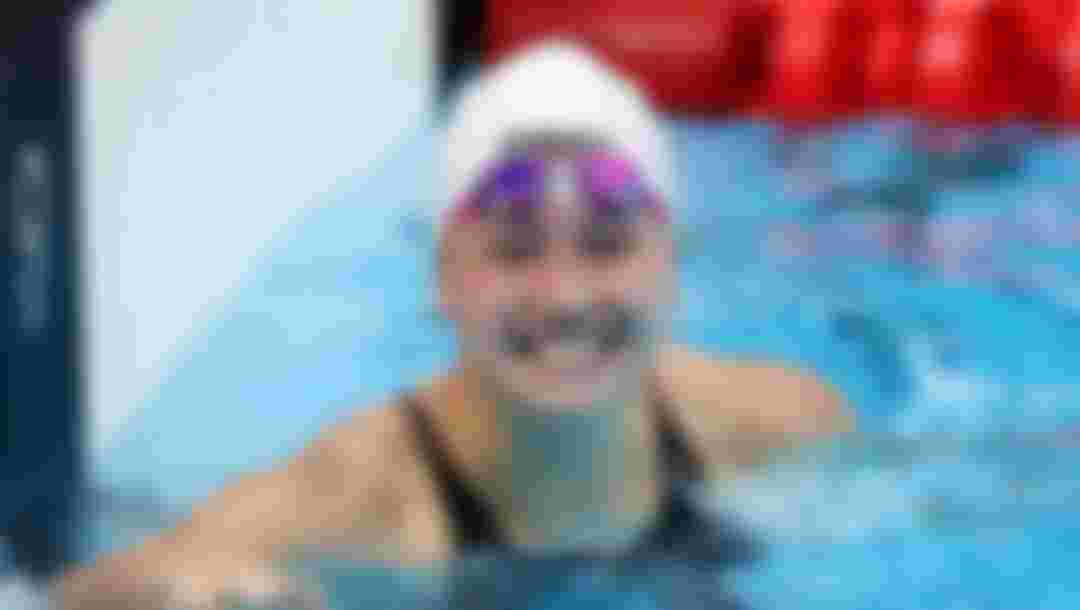 7 - Mixed events a hit
Mixed events have been making their debuts across several sports for Tokyo 2020 with resounding success.
Swimming was no different. British quartet Kathleen Dawson, Adam Peaty, James Guy and Anna Hopkin combined to win the first 4x100m mixed medley Olympic final ever with a new world record.
Being a mixed event adds a large degree of strategy to proceedings, rather than simply out-and-out speed.
Teams want to ensure that their most dominant swimmers don't take over behind rival teams. This ensures that they don't have to swim through choppy waters created by the leaders. Caeleb Dressel got stuck in this situation and too much distance to make up at the end of the race.