Tokyo 2020 women's volleyball final day: Team USA and Brazil hunt gold on the indoor court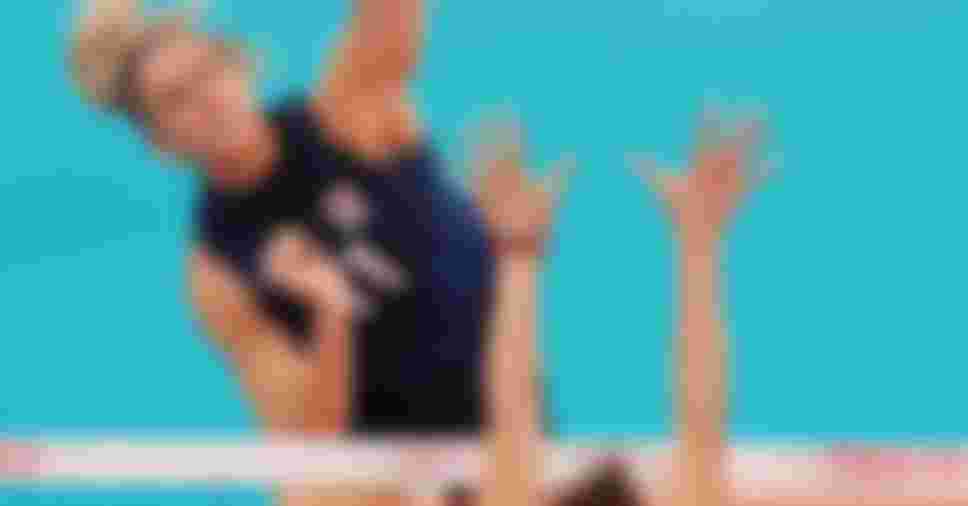 Indoor volleyball has reached the business end at Tokyo 2020 and the bronze (Republic of Korea v. Serbia) and gold-medal matches (USA v. Brazil) will take place on Sunday (8 August).
What's happening?
After two weeks of fierce competition on the court it's the women who take centre-stage in volleyball as podium spots are at stake, with both gold and bronze-medal matches on the docket.
First up, the bronze match-up from 9:00 local time sees Republic of Korea and Serbia in action, then an evening clash for gold, from 13:30 local, between powerhouses USA and Brazil
Keep an eye on…
Americans Annie Drews, Michelle Bartsch-Hackley and Jordan Larson will try to get the better of a Brazil side led by Gabriela Braga Guimaraes in the big final. Team USA are defending bronze-medal winners and three-time silver winners while Brazil have reached the top of the podium twice.
The Koreans won their only medal in 1976 (bronze) while Serbia took silver last time out in Rio in 2016.
What happened in the Rio 2016 finals?
1- People's Republic of China
2- Serbia
3- United States of America
"One Minute, One Sport" will show you the rules and highlights of Volleyball in one minute
Competition schedule (all times JST)
Date and Time: Sun 8 Aug. 9:00 - 11:00
Venue: Ariake Arena
Women's Bronze Medal Match
Date and Time: Sun 8 Aug. 13:30 - 16:00
Venue: Ariake Arena
Women's Gold Medal Match
Women's Victory Ceremony