Tokyo 2020 athletics day 9: Busy medal day with women's 10,000m, men's 1500 and 4 x 400m relays decided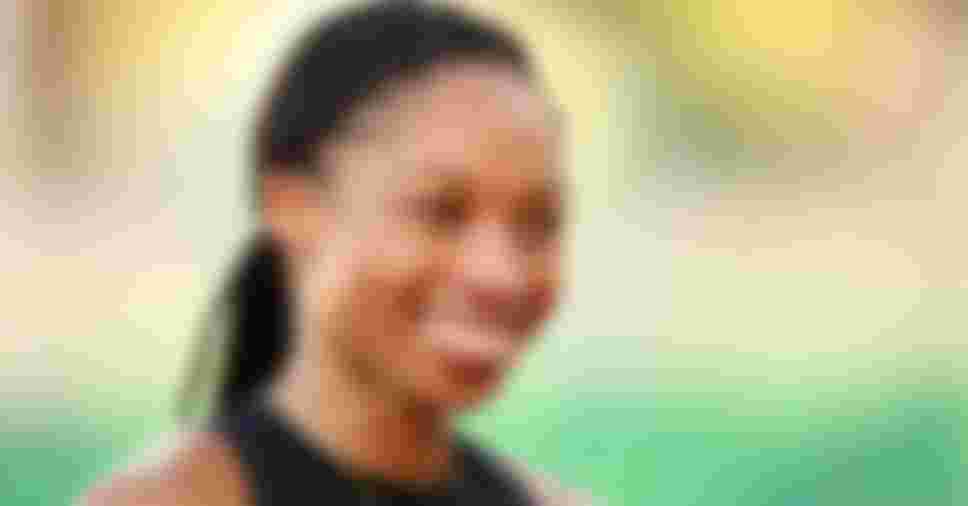 With the finals of the women's marathon, women's high jump, women's 10,000m, men's javelin, men's 1,500m, women's 4x400m relay and men's 4x400m relay taking place, here's everything you need to know about the ninth day of the Olympic athletics competition at Tokyo 2020 on 7 August 2021.
What's happening?
Day nine of the Tokyo 2020 athletics competition is packed to the brim with action, beginning with the women's marathon final, women's high jump final and the women's 10,000m final. The action continues with the finals of the men's javelin and men's 1,500m before the relay events get underway, including the men's and women's 4x400m finals.
Who should I expect to see?
The women's marathon, which will be staged north of Tokyo in Sapporo and Hokkaido, has been an Olympic event since 1984 and Kenya's Brigid Kosgei will be the favourite alongside the Ethiopian trio of Birhane Dibaba, Roza Dereje and Zeineba Yimer.
In the women's high jump, three-time world champion Maria Lasitskene of the ROC team will be one to watch.
Emily Sisson of Team USA and Camille Buscomb of New Zealand are in the mix in the women's 10,000m finals along with Tsehay Gemechu of Ethiopia
On the men's side of the day's action, Johannes Vetter of Germany will be looking for medals in the javelin -- as will Finland's Lassi Etelatalo, while Team USA's young Collegian Cole Hocker (of the University of Oregon) looks to shock the field of pros in the men's 1500m finals.
Over in the relays, the U.S. men's team set the pace in the 4x400m prelims while, on the women's side, Alysson Felix and Team USA will also be among the favourites.
What happened in the Rio 2016 finals?
Women's marathon final:
1- JEMIMA SUMGONG
2- EUNICE KIRWA
3- MARE DIBABA
Women's high jump final:
1- RUTH BEITIA
2- MIRELA DEMIREVA
3- BLANCA VLASIC
Women's 10,000m final:
1- ALMAZ AYANA
2- VIVIAN CHERUIYOT
3- TIRUNESH DIBABA
Men's javelin final:
1- THOMAS ROHLER
2- JULIUS YEGO
3- KESHORN WALCOTT
Men's 1,500m final:
1- MATTHEW CENTROWITZ
2- TAOUFIK MAKHLOUFI
3- NICHOLAS WILLIS
Women's 4x400m relay final:
1- USA
2- JAMAICA
3- GREAT BRITAIN
Men's 4x400m relay final:
1- USA
2- JAMAICA
3- BAHAMAS
"One Minute, One Sport" will show you the rules and highlights of Athletics Track in one minute
Competition schedule
Date and Time: Sat 7 Aug. 7:00 - 10:15
Venues: Sapporo Odori Park
Women's Marathon Final
Women's Marathon Venue Ceremony
Date and Time: Sat 7 Aug. 19:00 - 22:20
Venues: Olympic Stadium
Men's 50km Race Walk Victory Ceremony
Women's 20km Race Walk Victory Ceremony
Women's 4 x 100m Relay Victory Ceremony
Men's 4 x 100m Relay Victory Ceremony
Women's High Jump Final
Women's 10,000m Final
Men's Javelin Throw Final
Women's Javelin Throw Victory Ceremony
Men's 1500m Final
Women's 10,000m Victory Ceremony
Men's 1500m Victory Ceremony
Women's 4 x 400m Relay Final
Men's Javelin Throw Victory Ceremony
Men's 4 x 400m Relay Final
Women's High Jump Victory Ceremony
Women's 4 x 400m Relay Victory Ceremony
Men's 4 x 400m Relay Victory Ceremony