Mayuko Fujiki: The unity we will feel at Tokyo 2020 is something only sport can bring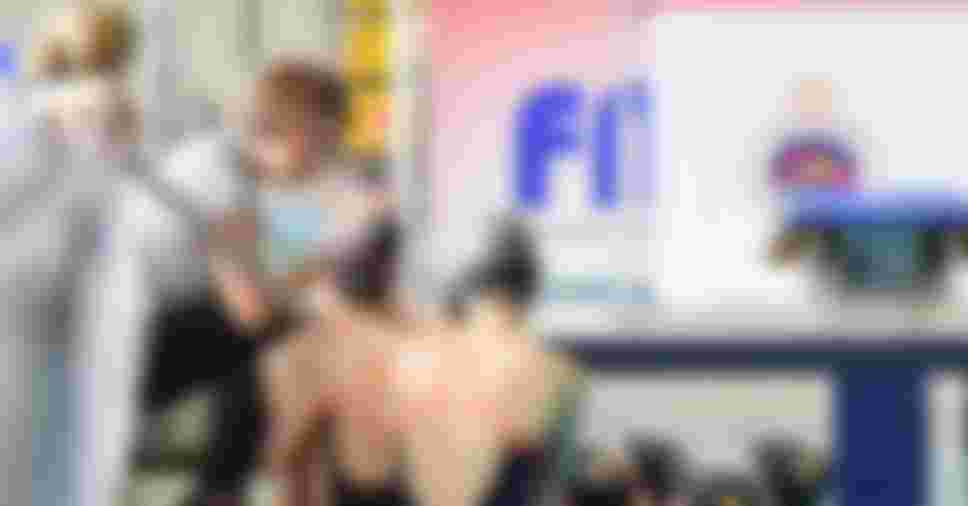 After winning a bronze medal with Japan's artistic swimming team at Atlanta 1996, Mayuko Fujiki became one of the sport's greatest coaches. Having coached Japan, the USA and People's Republic of China, she's preparing to lead Spain at her home Olympics in Tokyo. 
Mayuko Fujiki dreamt one night about the Olympics.
She dreamt about being there in person, surrounded by the crowd as a member of the public.
While that was just a dream, reality turned out to be better.
Fujiki, who was born in Osaka, Japan in 1975, knew by the time she was six she wanted to be in the Olympics.
She took her first strokes in a swimming pool at that time, having been amazed by the elegant water dancers she watched on TV during the Olympic Games.
After years of training, she finally joined their ranks. She competed in her first Games at Atlanta 1996, as part of the Japanese artistic swimming team that won the bronze medal.
But that wasn't to be her last appearance at an Olympics. As a coach, she has been to Athens 2004, Beijing 2008, London 2012 and Rio 2016. Next year, she will also travel to Tokyo for her home Games.
At Athens 2004, she coached the Japanese national team that won two silver medals, in the team and duet routines. Four years later she led the Span into their golden age with two further silver medals. As coach the USA team at London 2012 things became more challenging - but even so she led them to the duet finals.
Then at Rio 2016, Fujiki coached the People's Republic of China squad that won two silver medals in the team and solo routines, achieving their highest ever scores at an Olympics.
Now Fujiki is once again coaching Spain, a country that is searching for a new golden generation. Will they appear at next year's Olympics?
Find out the answer to that question and many more in Mayuko Fujiki's exclusive interview with Tokyo 2020.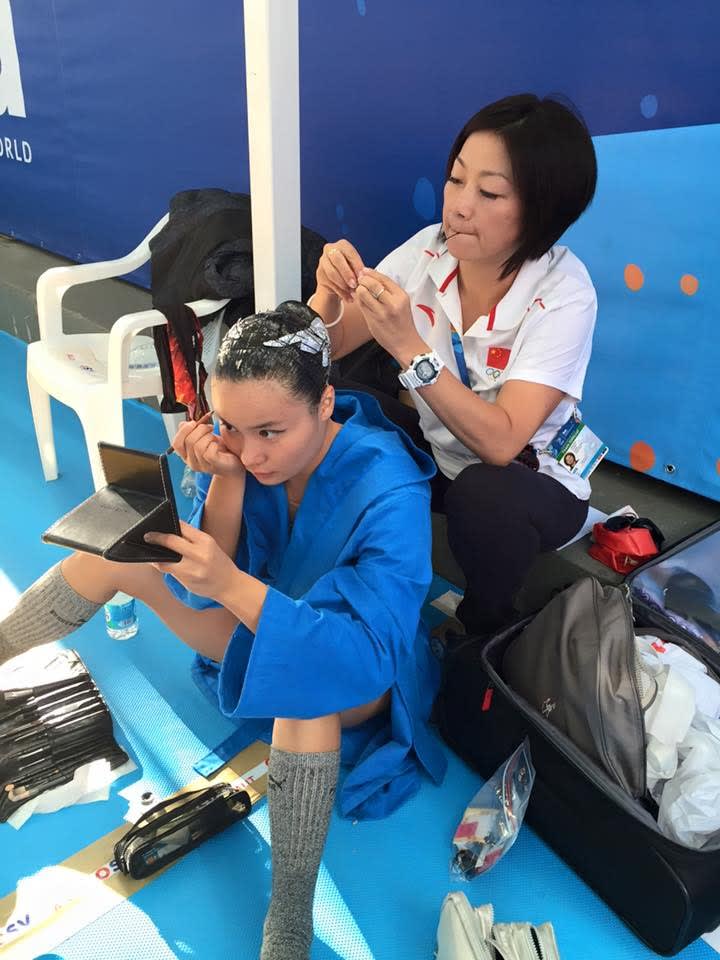 Courtesy of Mayuko Fujiki
Spain mentally stronger after the postponement of the Games
Tokyo 2020: What is the state of the Spanish national team during this difficult period?
Mayuko Fujiki: One thing very positive about this situation that came about for everybody is that we now have more time because our team is very young. Nobody has experience going to the Olympics, so it was more of a challenge to grow mentally stronger. I see them, I see all the girls, mentally way stronger than this time last year. So I would say we are ready to adapt at any time: when we have to compete, we will be ready.
T2020: How did you manage to train during the lockdown? How do you synchronise a team that is not together?
M.F.: We found Zoom, and every day we discovered some way to use Zoom in our training, with the synchronisation, listening to music, communication or dancing through Zoom, synchronised with the girls all over Spain. Sometimes some [of them] had Wi-Fi with a second delay, but we had this technology in our head to see who is late, who is early, despite the fact some of them didn't have a good connection. But we could really see who was on time or not.
T2020: Now healthy living is in the public eye more than ever. If sport equates to good health, what will the Olympics be [for you] next year?
M.F.: Of course it's like a big goal for all the girls who have trained for the last four years. So it won't change the fact that it was a dream they wanted to reach, training every single day for this, and that [dream] is not going to change ever.
But this Olympics would be very meaningful for us because I think when we get there in Tokyo, everybody passed through a difficult training to get there. I think it is not just one Olympics, but I think it's something very special for everybody once we get there because one way or another we had a very difficult year to go through training, it's a mentally tough time… So this Olympics is a dream, but also little more special for everybody.
T2020: What's the goal of the Spanish team at Tokyo 2020?
M.F.: Because they are very young, I'd say an average of 20-years-old, for them they still have a long future. So I think for us the goal is far. This time would be something to measure where we are or if we are in the right track. So the only goal that I see for our team is to show this team has potential for 2024 and 2028.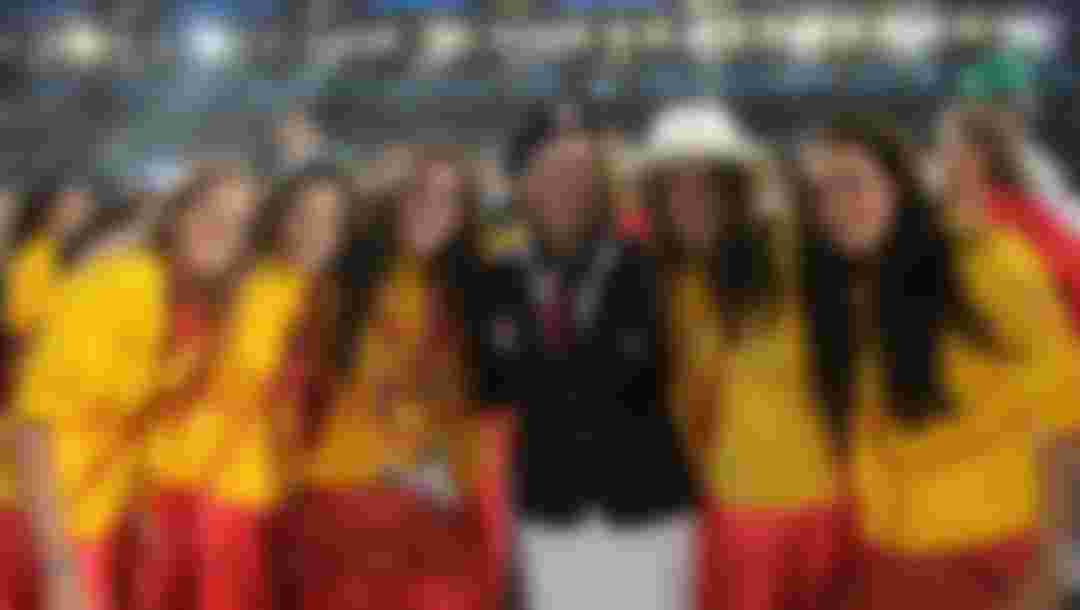 Courtesy of Mayuko Fujiki
From Atlanta 1996 to Tokyo 2020
T2020: How did you view the Olympic Games before competing in Atlanta 1996?
M.F.: It was my dream since I was maybe six-years-old. I just wanted to go to the Olympics, I didn't know if it was to as a competitor or just to watch, I wasn't sure. And of course watching the '92 Olympics in Barcelona or '88 in Seoul made me dream about being there with these people.
T2020: And you finally fulfilled that dream in Atlanta.
M.F.: It was very hard for me to get there. I was aiming for Sydney 2000, but somehow I made the team in '96, so I was the youngest in the team. I didn't have even a little second to see anything – when I got to the Opening Ceremony I was amazed, but then it was all about training, training, training. Everyone was older than me, so they had experience, and I just tried to follow them. But I was impressed that the dream that I had for 16 years was there.
The Olympics in Tokyo will be very special because they will mean we have overcome this difficulty.
T2020: As a coach you have been to every Olympics since Athens 2004. Have the Olympics changed a lot in those years?
M.F.: Every Olympics are so special because of the Organising Committee and also the culture of the country gives a lot of character to the competition.
The Olympics in Tokyo will be very special because they will mean we have overcome this difficulty. Firstly, we will get together, we will be able to be there. And secondly, I am also so proud as a Japanese [person] because these Games are really focussed on making the Olympics and Paralympics united. I think it is the first time that I've seen that. So in that way I think they will be very different to other Olympics.
T2020: As you said, the Games soak up the culture of the host nation. What can we expect from your country during Tokyo 2020?
M.F.: I know it's going to be very organised and very clean. But at the same time, I think everybody will feel some sort of instant connection because you know that this person or this athlete had a hard time training for an extra year, as we have done. I think in the Athletes Village we will feel some sort of unity.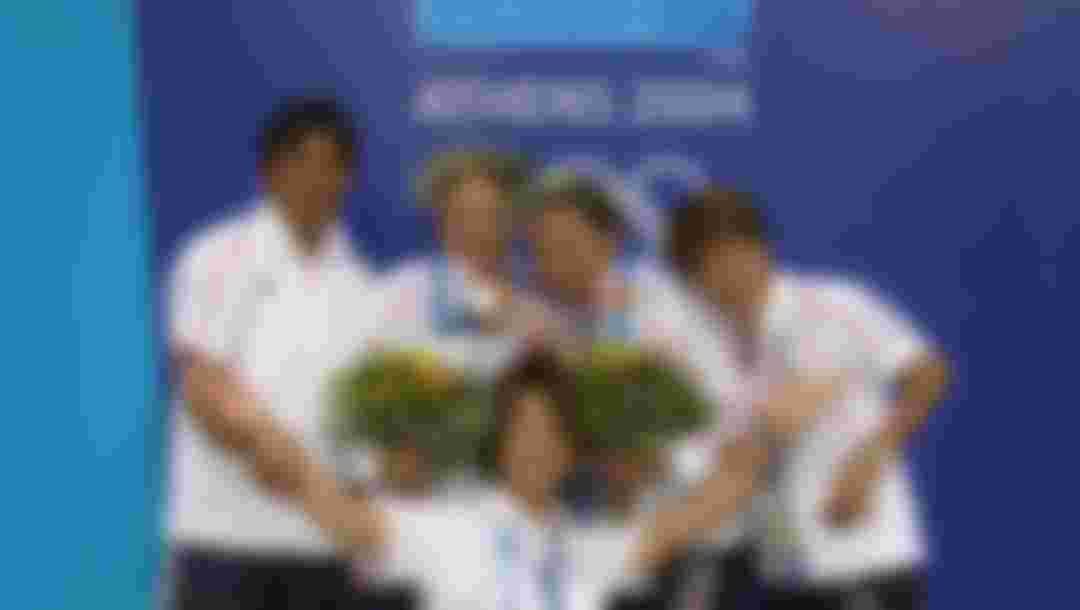 Courtesy of Mayuko Fujiki
The golden age of Spain
T2020: Outside of Japan, your first experience as a coach was with the Spanish national team. You coached that team until 2010, winning their first Olympic silver medals in the process.
M.F.: At Sydney 2000, the team didn't qualify for the Olympics. In 2004, we wanted to win a medal, but we were fourth. So imagine: the girls are working, working, working like eight years to be there in Beijing. We started 2008 second in the world ranking, so we just had to wait for 2008 to show the best we could to secure our silver medal.
And I remember Gemma (Mengual) and Andrea (Fuentes) had their first swim as a duet in the pool. We had big support from the team - just excitement. As a team, we knew if we did good we could win a medal. That was the most secure feeling. Beijing 2008 was super exciting.
T2020: Does that generation had anything in common with the current one?
M.F.: I think Spanish people have the same kind of character all through out generations. They are very artistic, they always want to be something unique or original. They don't want to look the same as the other teams, they want to be like a Spanish team. We have to present something very unique and that kind of mentality is something that both generations have in common.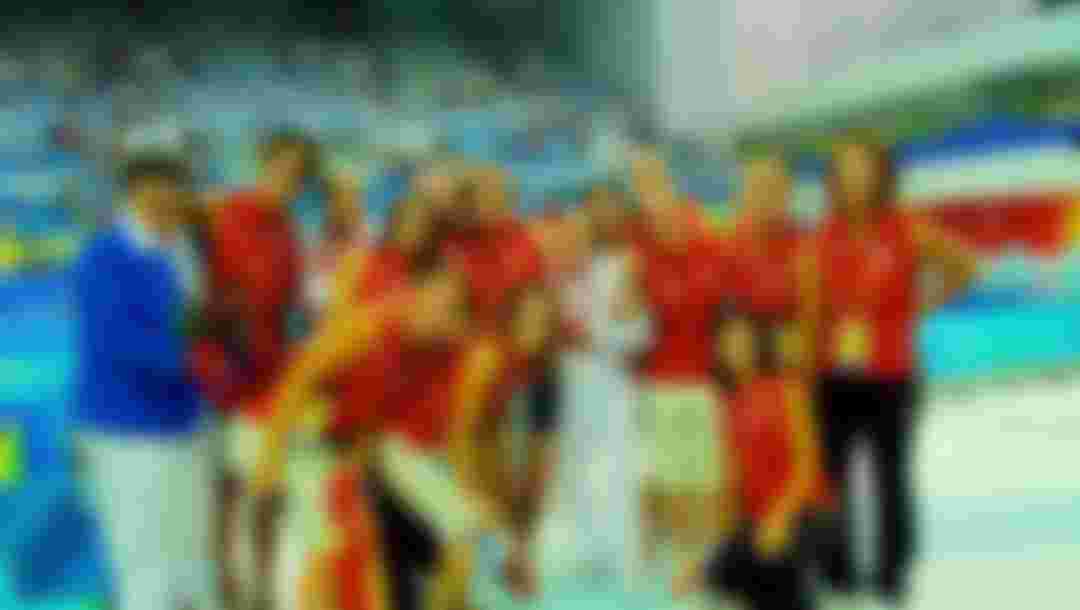 Courtesy of Mayuko Fujiki
The finals with the USA Team at London 2012
T2020: Four years after Beijing 2008 you were coaching the USA at the Olympics. The country usually excels at sports, but in recent times they haven't won a medal in artistic swimming. Why do you think that is?
M.F.: I think that with any team sport that's at a very high level for so many years, if you don't focus on generation circles - preparing for the next generation while you're at the top level - this is going to happen.
What happened was that the USA were always gold medalists until 1996 in Atlanta and then they didn't prepare well for the next generation to be ready in 2000. So from there, they went down a little bit.
And also in the USA, it's very important to be in college and good colleges. And at that moment, the swimmers wanted to go to Stanford University or Berkeley and all those good colleges instead of being in the national team. So that's what happened, and that's why artistic swimming is a bit lower in the American rankings.
Can the People's Republic of China win a medal in Tokyo?
T2020: At Rio 2016, you led the People's Republic of China to their best result in Olympic history. Will they be among the favourites at Tokyo 2020?
M.F.: Yes, of course. The closest to the gold medal will be Russian Federation, but People's Republic of China also. One thing that's good is their open mindset to repetition, which is necessary in artistic swimming, and that's what they do well. They can take out the emotions for four hours and do one movement for thousand times [in order] to be synchronised, and that's what they do well.
And also one thing that's good for them is that during the lockdown, People's Republic of China didn't stop training. Their training centre had a very strict lockdown. And in Beijing, they just trained without competing, just training, training, training, training. They didn't stop for a day.
So this will be a surprise between People Republic of China and Russian Federation. It's going to be a surprise for everybody. Nobody ever had a year of not competing.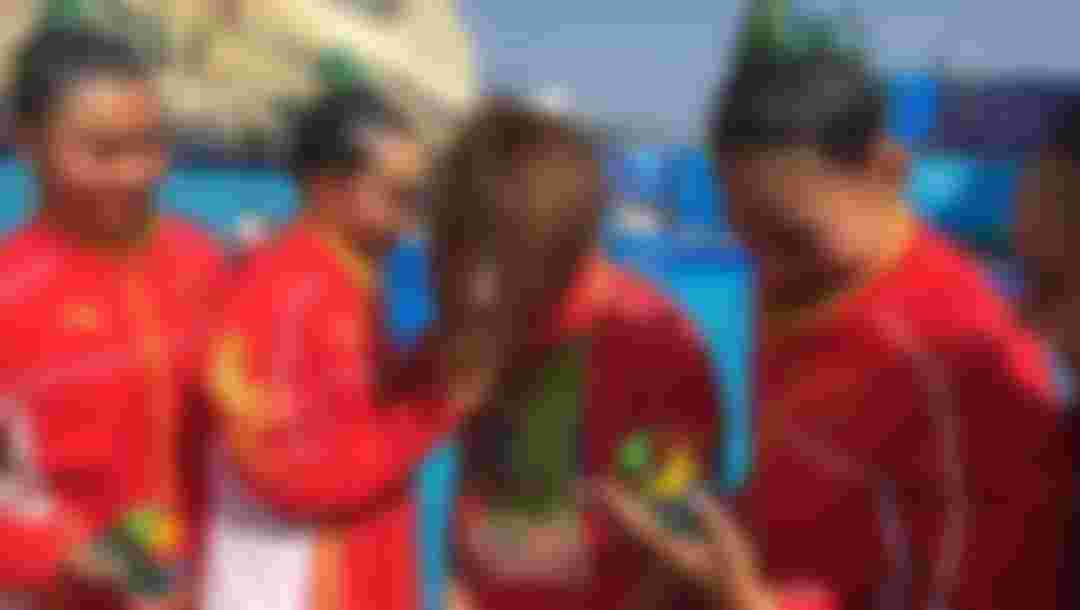 Courtesy of Mayuko Fujiki
The most precious medals
T2020: How have you adapted to all these different cultures and mentalities and still succeeded?
M.F.: I think it's always challenging every time I go to other places. First, I have to feel comfortable myself as a person, not as a coach, to be able to give good work to the team. And they have to adapt to me as well as a new coach. Every time it's been challenging but the first important thing is not to teach anything, first is to create trust between the swimmers and myself. That's the first step.
And sometimes it's difficult between cultures, but somehow I enjoy that part. For example, I've never spoken Chinese or anything. I didn't know their language, but maybe being Japanese, it's a little bit similar to us as Asians, but it was much more difficult for me as a Japanese person than coming to the Spanish team. Going to People's Republic of China was more challenging.
T2020: Was winning medals better as an athlete or as a coach?
M.F.: I think as a coach it means a lot, because it is way more difficult than being an athlete. And especially on every team I coached, I had a special feeling, emotion about myself as a person, attachment to the team. You start the first day not knowing anyone, and then from that day you train for four years and then you show everything we could do as a whole new team.
More than medals, with People's Republic of China, I think we tried to show something different as a Chinese team, so that in that sense a medal was of course very exciting, but more than that, their faces, their performance becoming the main goal, and how we trained for four years, and finally being able to show everything what we trained for. So that was exciting.
Maybe I was too young to enjoy it when I was a swimmer.
Ona Carbonell's tribute to Nelson Mandela
T2020: Ona Carbonell (Spain) has praised you and has said that you have been like a mother to her . What does mean to you to be endorsed by the athletes?
M.F.: I think I have a very special connection with Ona because I knew her since she was maybe 15. We still laugh about this because the first time I saw her, I [was at] this little competition in Barcelona. She was little and she was very tiny, skinny and she had it like teeth apparatus [braces] and she came very shyly and said 'Hi, Mayu' and then she left.
And then I saw her in other teams.
I think in 2013, the first year she did solo swimming in the World Championships at Barcelona, we had a very challenging year [in the lead up to that]. It was a huge responsibility.
As much as she says that about me, it's the same feeling for me. Ona is a special swimmer because I have known her from long ago. We have something special.
T2020: She decided not to compete in Tokyo 2020 because of her recent pregnancy. But after the postponement do you think there's any chance we'll see her competing at next year's Olympics?
M.F.: The day after she had a baby, we talked about her plan, because she never really retired. Having a baby didn't mean she retired. So we knew she was going to come back. It was a matter of, 'OK, when are we going to start training after having a baby? As an athlete, a high-level athlete, when would it be possible to come back after having a baby?'.
And now she has already started. I don't think it should be a goal [to be at Tokyo 2020], but we have to have a process. It's the first time for her to have a baby. We have to take one step at a time. And if that moment comes and she's ready, I think she'll be there.
T2020: At the World Cup in 2019, Ona Carbonell performed her solo technical routine not to a song, but to a Nelson Mandela speech. How did you come up with that innovative idea?
M.F.: It was actually her idea. We had a different routine prepared but she didn't have a very good feeling for the music. And we tried to put it together and we had a big objective to be in the World Championships because she came back from one year of rest. So we had a big challenge also with the music.
But one day we were just getting to the pool and she came like, 'OK, please don't be angry or don't be too surprised but I have to ask you one thing.' And she told me she was thinking it might be good to change the music of the solo. I think she was expecting for me to say, what are you talking about? But my answer was 'it's a good idea - let's try'.
Ona is an innovator in artistic swimming. She wanted to also look for something that nobody had done and in that conversation she was really sure she wanted to swim to some sort of speech. Not with music, but with people talking. And since then, we were looking for speeches and then we came up with the idea. But it was her idea.
T2020: In that speech, Nelson Mandela said that sport can change the world. Do you think it is true, particularly with the difficulties that the whole world is facing this year?
M.F.: When all of us from all over the world get together in Tokyo, that's the answer. Because in that moment, it's more than the country you wear on your t-shirt, it's that everybody has had a common difficulty to get there. So then that unity that we will feel is something that only sports can carry. So in that sense, I think what he said is really true. And more than ever I think that's what we will feel next year.