Team France coach Patrick Guimez: 'Finally, we are considered elite athletes'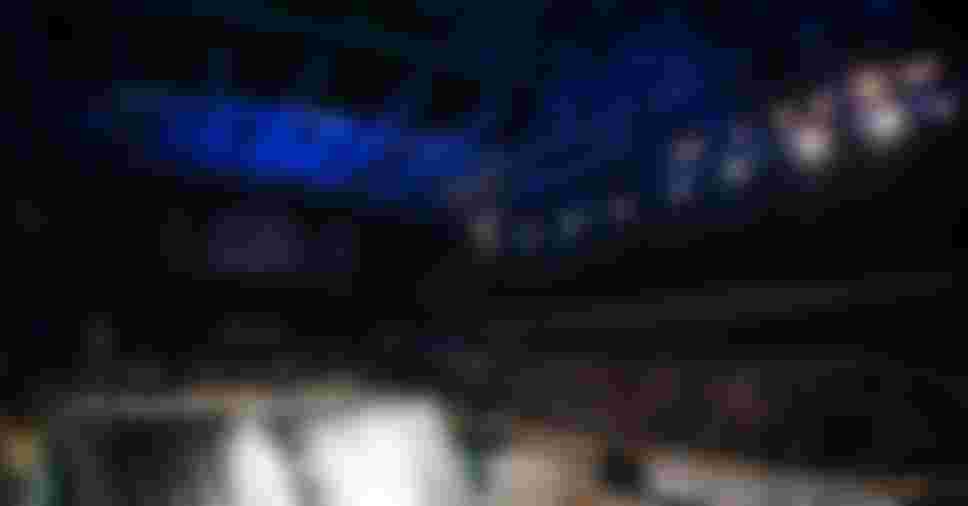 Three years ago, BMX Freestyle was added to the Tokyo 2020 Olympic programme. The news has taken the sport to another level and allowed several countries to develop their infrastructure. Among those countries is France, who have established a national team coached by Patrick Guimez - a legendary name in French BMX. His goal? To bring home an Olympic medal.
Three years for a medal.
That was the goal set by the French Federation of Cycling (FFC) when news broke that BMX Freestyle had been added to the Tokyo 2020 programme. Their first step to achieving it was naming Patrick Guimez as coach of Team France.
For the 41-year-old former pro-rider, who holds the world record for the longest double backflip (21m), the goal is to "win an Olympic medal, either at Tokyo 2020 or Paris 2024," Guimez explained in an exclusive interview with Tokyo 2020.
Controlling your fears
And the role of Guimez? To increase the performance level of Team France - led on the men's side by the 2019 European champion Anthony Jeanjean and Istvan Caillet, and Laury Perez and Magalie Pottier for the women's.
Now that BMX Freestyle is an Olympic discipline, it is hoped the sport's popularity will naturally soar given its increased visibility and "credibility" in front of general public.
"BMX's introduction to the Olympic programme professionalises it, and gives us credibility," Guimez says. "Finally, we are considered elite athletes."
"Finally, in France and everywhere else, we will have better infrastructure. In the end, we will have a better structure to supervise the sport."
It is hoped the sport's Olympic debut will help attract more young people to BMX - or rather, encourage parents to allow their children to try out some aerial tricks for the first time.
"It will reassure parents who will then accept that their children are involved with that type of sport," Guimez explains. "We often hear parents say their children will never ever do BMX because it's too dangerous or they'd have to be crazy to do it."
"But it's wrong. Being able to master this element and control your fears is a strength - it's beautiful. When we see the end results, we can think about them as supermen. But it's like gymnastics or figure skating: you need lots of hours to perfect your moves."
Grammont's park on the same level as other nations
Phase Two of the FFC's plan was to create a training camp that met international standards.
In January, Grammont's Park was opened in Montpellier - a brand new complex with the same international-standard modules seen in parks used for the World Cup.
The complex was not chosen to be constructed in Montpellier by chance. The city has played host to the FISE (Festival International de Sports Extrêmes) since 1997, and was also the scene of the first BMX Freestyle World Cup in 2016.
Grammont's Park represents a big step forward for France in their quest to reach the international standard required for its athletes to compete with the world's best.
"Unlike Australia, the United States, England or Germany, we were late in terms of developing infrastructure," Guimez says.
The new park includes an area to learn new tricks, where riders can try out moves without being concerned over their safety - thanks, in part, to the installation of a foam pit.
"The foam pit comes from gymnastics," he explains. "The first BMX training centre was established in the USA with Woodward Camp (PA). It was originally a gymnastics training camp, which is now one of the largest [BMX] training camps in the world. It's one of the reasons Americans are so much better."
It's awesome because [thanks to her] we know how far women can go.
"When we watch the women's competition, we're staggered!"
Team France won its quota for the men's competition during last year's 2019 UCI Urban Cycling World Championships.
As a consequence, at least one French rider is now assured of a place at Tokyo 2020 (although we won't know their name until 2021). However, Guimez believes it is still possible that a female rider will also qualify for France, following the progress the team has made over the past years.
Over the past 20 years, there has been a great increase in female participation in BMX Freestyle.
From a time when only a few competed in the men's event, women have now caught up - both in terms of quantity and quality, with riders such as Charlotte Worthington (GBR) and Hannah Roberts (USA) leading from the front.
"Women have competed in BMX for about 20 years", Guimez says. "Today, when we watch the women's competition, we're staggered - especially by the world number one, Hannah Roberts, who is 10 years ahead of the others."
"It's awesome because [thanks to her] we know how far they can go."
Physical preparation is key
The strong results achieved by Team France in 2019, symbolised by 22-year-old Anthony Jeanjean's gold medal at the first ever European Championships, were the result of a very specific strategy, where physical preparation is now key.
"As there is now more structure and professionalism, physical preparation is now more important. Simply being gifted on a bike won't make you an Olympic champion."
The physical aspect was an important factor in Jeanjean's European title victory. When all the riders were training ahead of their first runs, Guimez advised his rider to lower the intensity before the start of the competition.
"He began the final full of energy and other riders were tired," Guimez says.
It is an approach that wasn't really considered just a few years ago.
"Those European Championships triggered something in Team France. A few years earlier, other nations were not afraid of us. Today, they are wondering how we could have improved so quickly. It comes from a well-defined strategy and by instilling in riders the will to be unique."
"They can't be a copy of one another"
Uniqueness is in fact the very essence of the sport. When the competition comes to an end, it is the unique aspect of the performance that can make all the difference.
Judges score competitions based on many parameters, including the difficulty of the tricks, the height reached, style, the use of the park, diversity and execution.
There is no room for pre-established runs where all the riders do the same.
"I always tell my athletes they can't be a copy of one another. They have to have their own way of riding. They need judges to recognise them by the ways they do a trick."
"They need their own style, and I encourage them to pay attention to the beauty of their movement."
They also need to take into account that the same trick will score different points depending on where it is executed. For instance, a barspin won't be scored the same way as in the fun-box as it will be on the half-bowl."
"We can't attribute a fixed amount of points to each trick," Guimez confirms. "Freestyle means free style."