Simone Christensen puts plans to become a surgeon on hold to chase Olympic dream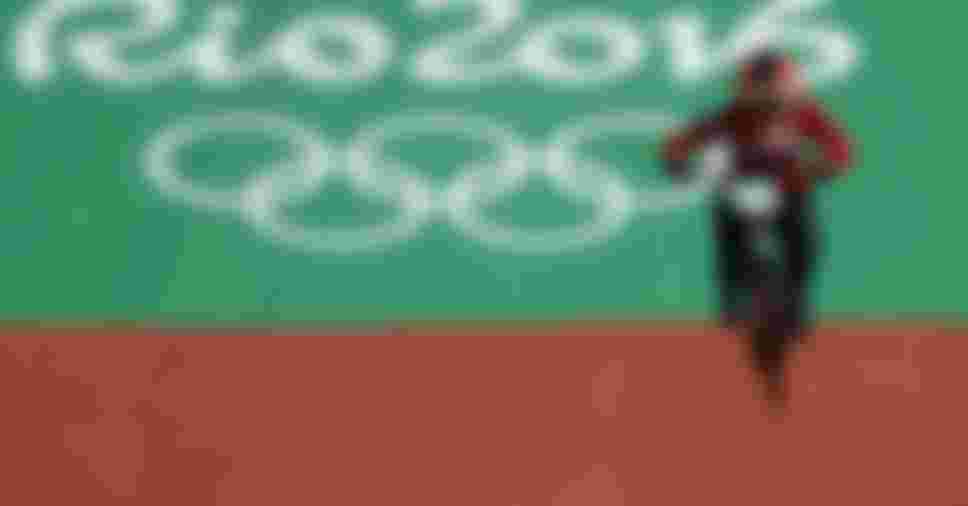 Tokyo 2020 spoke with Danish BMX racer, who is considered a top medal hope for her nation at the Olympic Games in September last year.
Simone Christensen had just completed her Bachelor's degree in Medicine when an opportunity to train in Switzerland popped up.
A coach from the UCI World Cycling Centre (WCC), which provides athletes with specialised training and development, offered the Danish rider the chance to train at the facility. However, it meant Christensen would need to put her studies on hold.
"I was supposed to start on a Master straight [after my Bachelor]," the world no. 4 (now world no.22) explained to Tokyo 2020. "I tried to mix it up with having my study on the side, but I just couldn't because for a Master you need to go to the hospital and work, and obviously being in Switzerland, that'd be a little hard."
"I had this plan that I would go to Switzerland for two years train towards the Olympics, and then come back to Denmark and be a bit more of, I guess a normal person."
While Christensen enjoyed combining her studies and BMX career, choosing to move to the WCC and put her studies on hold was not something she regretted.
"I'm not too stressed about being a doctor because when I'm a doctor [I will] do that for the rest of my life," she said.
But as the COVID-19 pandemic hit Europe and the Olympic Games Tokyo 2020 was postponed, Christensen's plans were disrupted.
"It was quite a big slap in my face just because of my whole two-year plan. I kind of knew it was probably going to happen, but you don't really believe it before it actually happens."
"So watching that on the news, which is really weird, like seeing the life you just basically arranged the last few years has just changed completely."
With no Olympic Games and looking for what to do next, Christensen choose to return to her native Denmark. However, it was during this period that the national federation approached her with an opportunity to move to Copenhagen and continue her Olympic preparations closer to home.
"I spent a long time trying to decide what will be best towards the Olympics, and also the season," she said.
"When I ended up deciding that it'd be better off to be in Copenhagen and basically being able to be a bit more than just to be an athlete. Of course, there's a few [reasons] and I've been just weighing up the different sides."
Travelling the world BMX style
The Bjerringbroegnen-native began BMX racing nearly two decades ago having been inspired by her younger brother, and soon enough the pair started riding alongside each other.
"It was just a really good environment with a lot of good riders and we just had a lot of fun," Christensen said.
"Our parents supported us straight away, and we're pretty good, both of us, which made it obviously more fun to travel around. It was always me, my parents and brother, travelling around the world, just to ride but also just to get some really good experiences together."
Christensen competed in her first junior World Championships at the age of eight and by the time she was in her early teens she was making the finals. It's obvious the Dane showed talent from a young age but there was never a point in time that Christensen thought much about going further with her BMX career – it just happened.
"I was the kind of person that trained really hard even when I was young. I liked the process of training and having all the structure in your day. There was never really any time where I thought 'This is what I want to do'."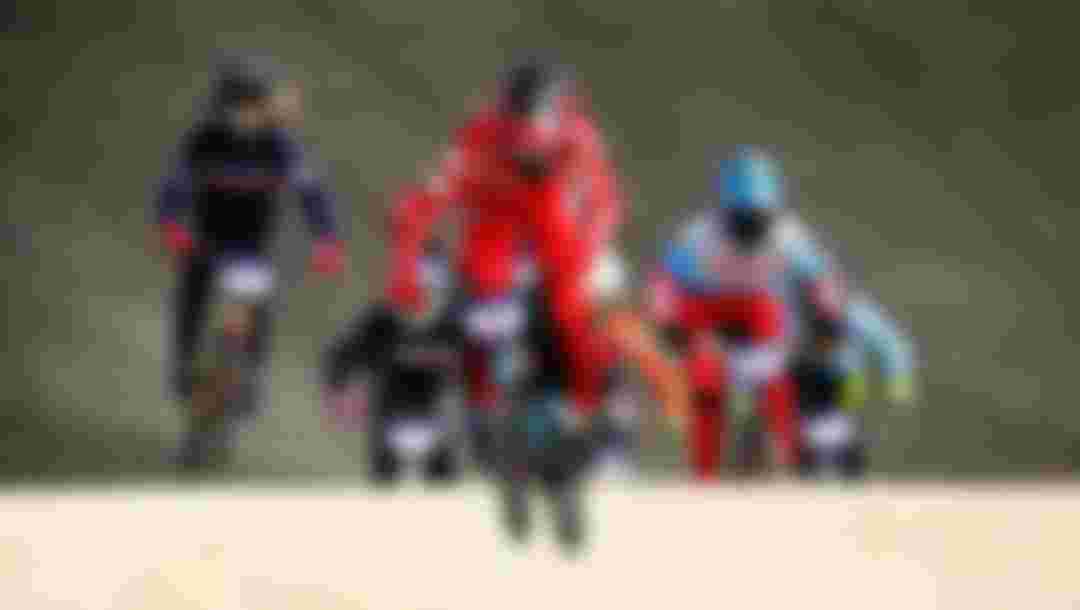 Level-headed approach
Rio 2016 was Christensen's first Olympic Games. It was a whirlwind experience for the then 22-year-old, especially being part of the Danish team and living her dream of competing on the biggest sporting stage.
However, things didn't exactly go to plan. During the semi-finals Christensen crashed. She managed to remain calm knowing she had "to do good for the next round" if she wanted to make the final. However, during her third semi-final run, she lost speed while battling another rider and slid out at the last corner.
"I was really sad after that but it's BMX. It just sucks when it's the Olympics because I was riding so much faster than I ever thought I would. I think that made it really tough to swallow that I didn't get to be in the final because I really felt like I deserved that."
Since Rio, Christensen has not only grown in experience, but in knowledge and wisdom as well. One of the biggest lessons she has learnt over the last four years is that you have to give the best of yourself.
"The first thing that pops into your mind is not being too much of a perfectionist. I should just do my best and that's all you really can do. I think if you're just always looking for that perfect lap then you get really frustrated because it never will be perfect."
And while you may think the two crashes in Rio would spur her on to seek redemption next year in Tokyo, the idea couldn't be further from her mind.
"I think it's important to go into the Olympics trying to treat it as another race, and not treat it as something special. If you try to do your thing and do what works for you then hopefully that pays off."
A taste of Tokyo
At a test event in October 2019, Christensen got the chance to ride on the Olympic BMX Racing Course situated in the Tokyo Bay area, finishing 16th overall. Now that she has experienced the track, the Danish rider knows the areas she needs to focus on when she returns to the course.
"That track is very different to what we're used to, which is exciting but also a bit scary," she said.
"We've been doing World Cups on the same tracks for four years and nothing really changes, whereas now suddenly with the Olympics, basically the biggest race of our life and the track is different to what we're used to. It's really nice to be able to try it, it would have been crazy to have that track and nobody's rode on it."
The Tokyo 2020 Games represent a milestone for Christensen. Every decision she has made has revolved around them.
And while, she knows anything can happen on the day of a race – it's the nature of the sport - having the chance to win a medal is the culmination of the hard work and sacrifices Christensen has made.
"Of course that's the goal and that's also why I have my studies on hold, is to give myself the best opportunity to be able to compete for a medal because I know the competition is hot, women's racing has evolved so much lately, which is really cool… obviously makes it harder to win a medal."
"I just want to get there as prepared as possible."