Sara Sorribes Tormo: The Spaniard making a name for herself by beating some of the world's best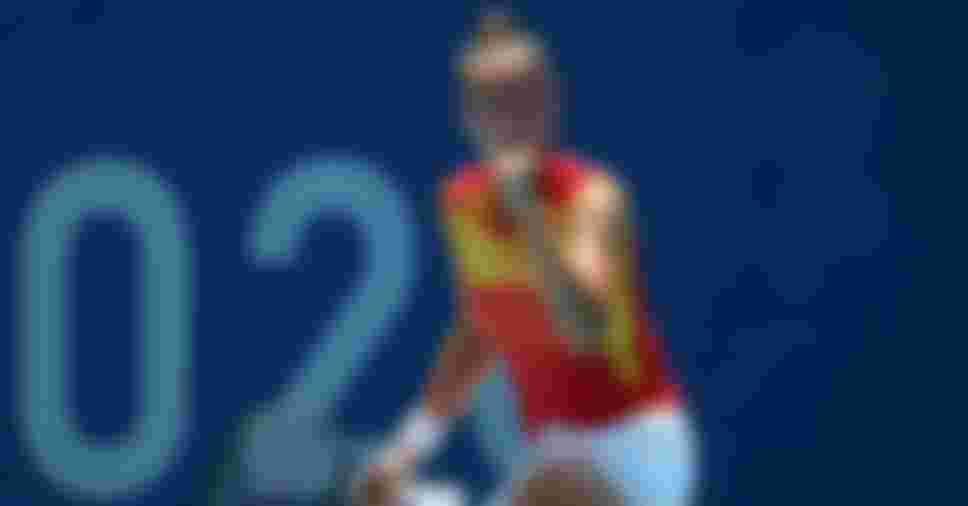 She's already delivered one of the biggest upsets of the Games by knocking out world No.1 Ash Barty – but who exactly is the 24-year-old Spanish star? 
Coming into tennis at the Olympic Games Tokyo 2020, held in 2021, Sara Sorribes Tormo was ranked 73rd in the world.
Her first round opponent? That would be Ashleigh Barty - the world No.1.
It may have seemed a mismatch when the two met in the first round of the women's singles, but Sorribes Tormo proved that it was anything but.
The 24-year-old from Spain shocked Barty in straight sets, knocking out the world's best at the first hurdle, 6-3 6-4 in one hour and 34 minutes.
And when it comes to pulling out a big performance against the world's best, this isn't Sorribes Tormo's first rodeo.
So - who is the tennis giant slayer?
From 'humble' beginnings
Sorribes Tormo comes from a small village, La Vall d'Uixó, in eastern Spain where she grew up with her family.
Her dad, Leopoldo, used to play football for CD Castellon and her mother, Manoli, would take her to play tennis as early as three.
"I come from a small village, from a humble family and I'm very proud my parents could see this [her beating Barty]," she told Spain's La Vanguardia .
"Thank you to my parents for the sacrifice, the values and the love," she writes in the post below.
Living the dream with teammate Paula Badosa
Although current circumstances mean that her family and friends cannot be in Tokyo following her along, Sorribes Tormo will be competing side-by-side with lifelong friend and teammate Paula Badosa.
The pair lived together when they were 14 years old, and both dreamed of competing at an Olympic Games.
Not only are they both progressing through the women's singles, but they will also be competing as a duo in the women's doubles. They face the top seeds of Barbora Krejcikova and Katerina Siniakova of the Czech Republic for a spot in the quarter-finals.
In singles, Sorribes Tormo and Badosa are joined by fellow Spaniard Garbiñe Muguruza, a two-time major champion, in the third round.
Her tennis idols growing up
Playing tennis from the age of three, Sorribes Tormo idolised Serbian superstar Ana Ivanovic as she was growing up.
Admittedly, she has also been influenced by fellow Spaniards David Ferrer as well as Rafael Nadal, one of the greatest tennis players of all time.
She even spent some time at the Rafa Nadal Academy last year as she prepared to return to competing.
But, none of the above names quite made the cut when asked who she'd really like to play against.
The answer was simple: Serena Williams.
"I [would like to play against] Serena Williams, for what she means for sports and for tennis.
"Everyone knows her, we have all grown up with her and it would be very nice to be able to face her," she told El Mundo .
Sorribes Tormo is no stranger to big moments
The Olympics isn't the first time that Sorribes Tormo has provided an upset at a major event.
Last February, in a Spain vs. Japan Billie Jean King Cup tie, she found herself on the winning end of a match against world No.2, Naomi Osaka, 6-0 6-3.
"For me, it was one of the most exciting days of my life," she told Metro.
"All my family was there, friends. ... I was playing for Spain, and I was super, super happy."
To hold your own against some of the biggest and best in the world requires a steely composure that Sorribes Tormo has shown to possess.
But the grit and conviction she plays with, she chalks down to being 'very Spanish'.
And it's qualities like that which have helped her make her name for herself, especially at her first Olympic Games.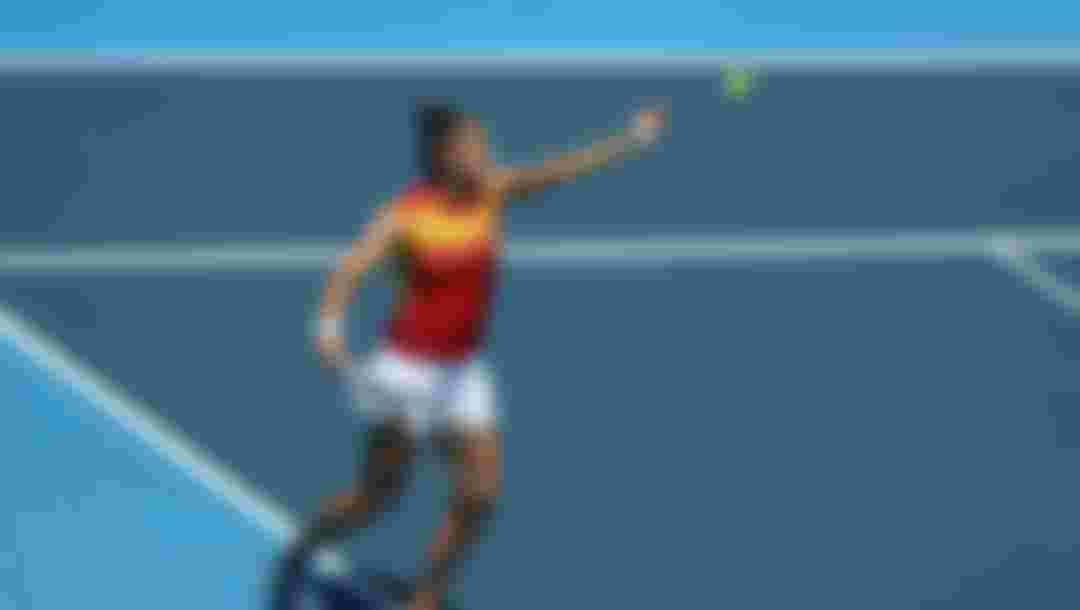 The dream Olympic debut
Understandably, Sorribes Tormo left the court with goosebumps following her emphatic Olympic debut.
"It was incredible I don't know what to say; I still have goosebumps."
"It is amazing," said Sorribes Tormo following her win over Barty.
After fulfilling her 'dream' of competing at the Olympics, her first round win is something she'll remember for a long time. She backed it up with a win in the second round over France's Fiona Ferro, 6-1 6-4.
"It's the best victory of my career, for sure," she continued in regards to the Barty win.
"Because of the place, for who [Barty] is; because of what the Olympics means to me and because of playing for Spain."
And the Olympic dream continues for the debutant, as she is still alive in both singles and doubles (as of 26 July).
You can read more about her third round progress, and all other events from the Games, in the official Tokyo 2020 Olympics live blog .