Rebeca Andrade, first Brazilian woman to win artistic gymnastics gold, reveals her history of comebacks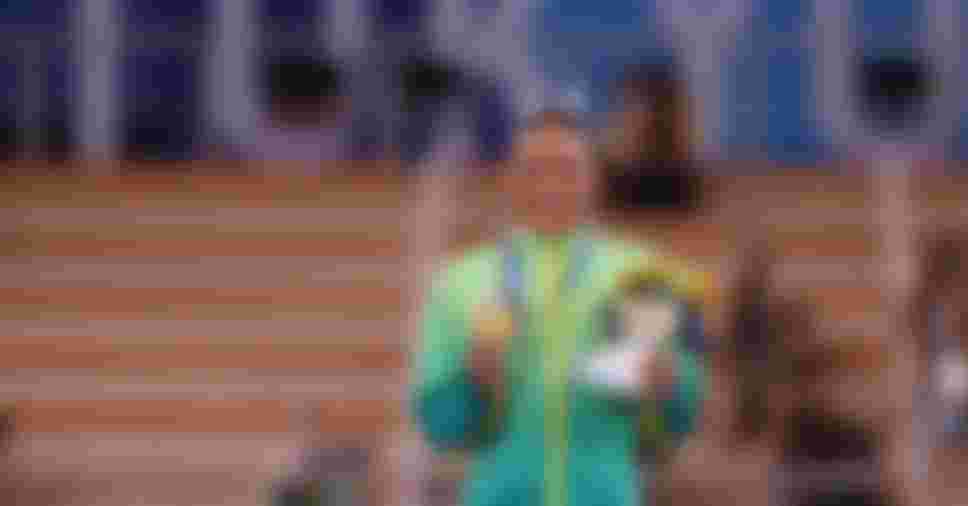 Brazil's Rebeca Andrade spoke to us after becoming the first female from her nation to win Olympic gold in the sport in the vault finals, having won silver in the individual all-around earlier this Tokyo 2020 Games.
After injuries had tried to keep Brazilian artistic gymnast Rebeca Andrade down over the last few years, she soared to new heights for her nation at Tokyo 2020.
Having won silver in the individual all-around, Andrade became the first Brazil woman to win an Olympic gold medal in artistic gymnastics on Sunday (1 August), coming out on top in the vault finals.
After Andrade (15.083) edged out MyKayla Skinner of the U.S., at 14.916, the emotion poured out of an athlete who has been through so many struggles since becoming a home favourite at Rio 2016.
"It's a huge pride for me because I saw how much I've grown, I've matured, and it's really good," she told Olympics.com after her victory. "I feel so overwhelmed, happy. I'm feeling incredible."
She added: "It's so good when you are able to perform your best. ... Reaching the podium, the result is a consequence. I didn't imagine that I would return doing all these vaults, improving my first vault."
Find out more about the history-making 22-year-old who now is an Olympic champion and two-time medallist.
A long road to Olympic glory
Sometimes, the third time isn't the charm.
Having competed for host nation Brazil in Rio, Andrade learned in June 2019 that she had suffered her third ACL tear while competing at the Brazilian Championships.
"I've overcome a lot of things and each time I overcame something tough, I was more determined to come back, I wanted to win even more," Andrade told Olympic Channel in an exclusive interview in October 2019. "And I believe it won't be different."
That injury kept her out of the 2019 World Championships in what ended up being the first of many blows to a team that a year earlier had challenged for the bronze medal.
The Brazilian had the seventh best score in the all-around in the 2019 season ahead of the Worlds, according to TheGymter.net. Things got quickly worse for the team as veteran Jade Barbosa went down with an injury in competition at the worlds, leaving them in dire straits.
They ultimately finished 14th and missed out on qualifying a full team to Tokyo 2020. Only Flavia Saraiva earned a spot at the Games via those worlds.
"Not being able to help my team," said Andrade at the time. "To be watching and not being able to compete, not doing what I was born to do is really hard.
Andrade secured her Olympic berth at the Pan Am Championships, held in June.
'Now, everything is fine,' - Brazil's Rebeca Andrade
Andrade knew what to expect rehabbing her third major knee injury, making the arduous process of returning to high level gymnastics slightly easier.
"The hardest part is when you have to go back practicing because you end up feeling a little pain and more. Since it was the third time this happened, I had a bit more body awareness and I also knew a little more about the process of this rehabilitation," she explained. "So, it wasn't so heavy, so difficult for me to go back to doing things. Now, everything is fine."
Andrade was well on her way to recovery last March when she competed for the first time since the injury at the Baku World Cup. That competition was called off, due to COVID concerns, after the qualifying round where Andrade placed third on the uneven bars (14.233) and second on balance beam (13.800).
Then, the world shut down. Something that worked in her favour, Andrade says. The extra year gave her a moment to step back and assess what she needed to do.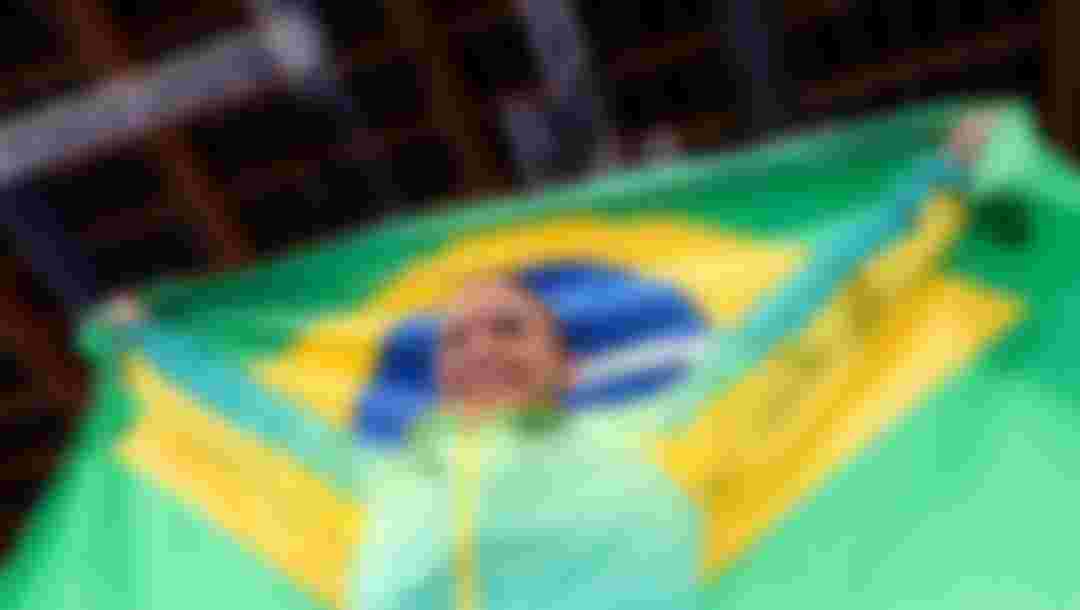 Andrade kept the faith through it all
Despite the long layoff ahead of her competition, Andrade was ready to compete again in June.
"I thought I would be anxious, and I think anxiety ends up affecting the preparation. But it wasn't a problem for me," Andrade said. "I feel OK because - since I had more time to train and prepare - this is also helpful, as you feel stronger mentally and more prepared physically."
Andrade said she worked with a psychologist on mental rehearsal, visualizing performing her elements under the immense pressure of Olympic qualification. But part of that mental strength comes also from having learned about herself during the pandemic.
"I think the first thing [I learned] doesn't have a lot to do with gymnastics, but it's about talking to the people you love and showing it to them, because you don't know if you're going to be here tomorrow," said the 22-year-old. "I think [I learned] a lot about perseverance, having faith that you are capable, that we are living a very difficult time where you do not know what to hope for."
"At the same time, you have the faith that everything is going to be alright. I think this is useful for sport because in gymnastics you don't know what's going to happen until you do it. So, you have to have faith that everything's gonna be alright." - Rebeca Andrade