KUBO Takefusa on target as Japanese men kick-start Tokyo 2020 with win against South Africa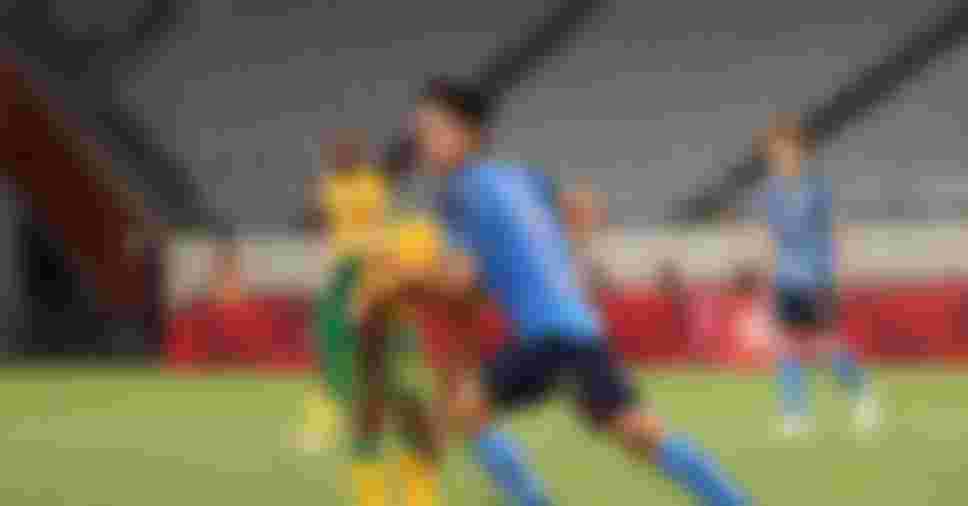 MORIYASU Hajime's side edged the African visitors for the first three points of the Games as they chase their first Olympic medal in 53 years.
Back on his old stomping grounds, KUBO Takefusa delivered.
Kubo broke the deadlock midway through the second half as hosts Japan launched their Tokyo 2020 campaign with a 1-0 victory over South Africa on Thursday evening (22 July).
The 20-year-old carrying a nation's hope opened his Olympic Games account in the 71st minute, rifling the ball past South Africa keeper Ronwen Williams into the bottom left corner.
After rising through Barcelona's youth programme with critical acclaim, Kubo spent four years with FC Tokyo who call Tokyo Stadium home.
And just as he used to delight the FC Tokyo faithful, the 'Left-footed One' came through in the clutch for the Samurai Blue supporters who were, noticeably and unfortunately, absent as it looked like South Africa might steal a point.
Japan are trying to medal in men's football for the first time since Mexico 1968, where they won bronze. The closest they have come since was in London 2012, losing to South Korea in the third-place match.
"I'm happy about this and just as much relieved", Kubo said. "I was telling myself as the match went on that if anyone was going to win it tonight, it was going to be me.
"TANAKA (Ao) always picks me out at the right time in the right place. As soon as I made eye contact I knew what I had to do. I was confident.
"I like to think after today, I was able to prove myself once again".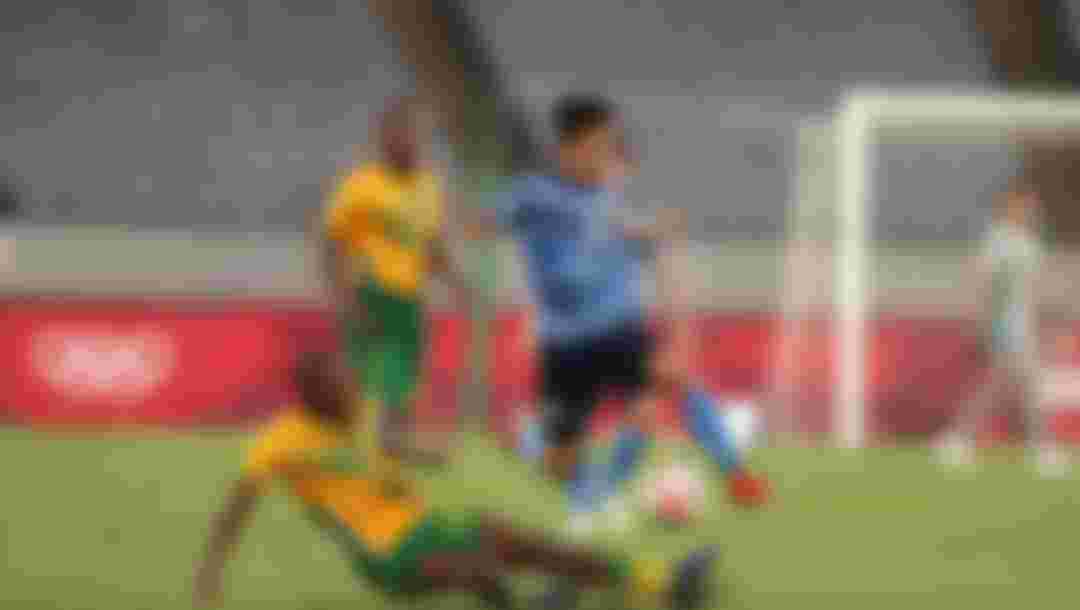 Kubo: 'I'm going to leave it all out there'
The scoreline did not tell the entire tale of the Japanese prowess as MORIYASU Hajime's men had South Africa largely buried in their own half.
The game had hung in a delicate balance with two South African players having tested positive for the coronavirus in the days leading up to the Group A affair.
It was not until two hours before kick-off that the match was officially declared on after a requisite 13 players for the visitors tested negative.
"We were in a really difficult situation. We couldn't train, we only started our training session on Monday", South Africa boss David Notoane said.
"It's very difficult mentally to be stuck in your room. Today we were out for the first time. I'm proud of the players".
Considering the maddening week they were forced to spend in isolation, Notoane's troops were resilient despite struggling to get forward.
The South Africans even made a last-ditch attempt to equalise in four minutes of injury time and nearly did, instilling fright in Japan by whizzing the woodwork on a couple of occasions.
The effort earned a nod from Kubo, who said, "If we had believed all the reports about them that were out there, they would've gotten us.
"They were fit all things considered. The game was a lot closer and more tense than it looked".
Japan take on Mexico on Sunday at Saitama Stadium where South Africa will face France. Earlier Mexico pummeled France 4-1.
Despite saving Japan's day, Kubo wasn't about to rest on his laurels.
"If we play Mexico the way we played today we won't stand a chance", he said. "We have our goals at this competition and we need to beat Mexico to achieve it.
"This will be my first and last time to compete in an Olympics in Japan. So I don't want any regrets. I'm going to leave it all out there".