French roast: red-hot KUBO Takefusa nets again as Japan secure last-eight berth with 4-0 win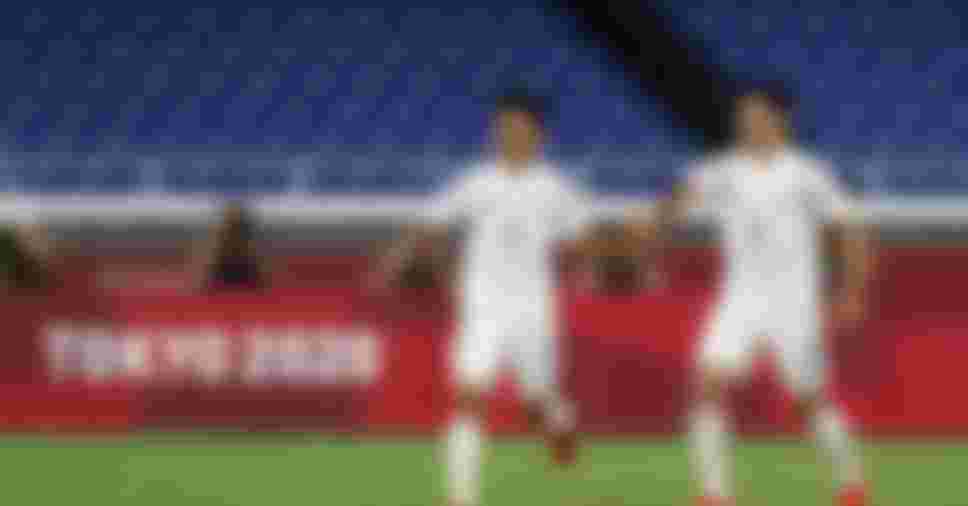 The 21-year-old Japanese football star strikes in third successive game to open scoring against France as Tokyo 2020 host country set up quarter-final date with New Zealand on Saturday.
Three games, three goals. His team qualify for the quarterfinals, top of Group A on maximum points after a 4-0 victory over France.
Yet for KUBO Takefusa, the best has yet to come.
"In each and every game so far, we've picked out what we need to work on and been able to make the adjustments we needed to", Kubo said on Wednesday (28 July) at International Stadium Yokohama, where Japan beat France to secure passage to the last eight of the Tokyo 2020 Olympic Games.
"We can be proud of not only the results but the performances, too. We have improved every time we've stepped out on to the pitch".
Just as he did against South Africa and Mexico, Kubo put the hosts on the scoreboard by scoring three minutes to the half-hour with a bit of fortune.
As HATATE Reo lashed out from outside the box, Paul Bernandoni made a superb reflex save. Kubo however was the first one to the loose ball, pouncing on the ball with all his might.
Bernandoni appeared to be on it - but only for Kubo's strike to deflect off Clement Michelin and into the net.
With the goal, Kubo became the first Japanese to score in three successive matches at the Olympic Games. But the 20-year-old, showing a maturity beyond his years, shrugged it off, saying it could have been anyone else on the team.
"I don't think much of it. I just happened to be in the right place at the right time", the former Barcelona prodigy said.
"Whether it's me or anyone else on the team, I'm happy when we score. It's good I've been to help the team but I'm only a spoke on the wheel, a cog in a ladder of the team".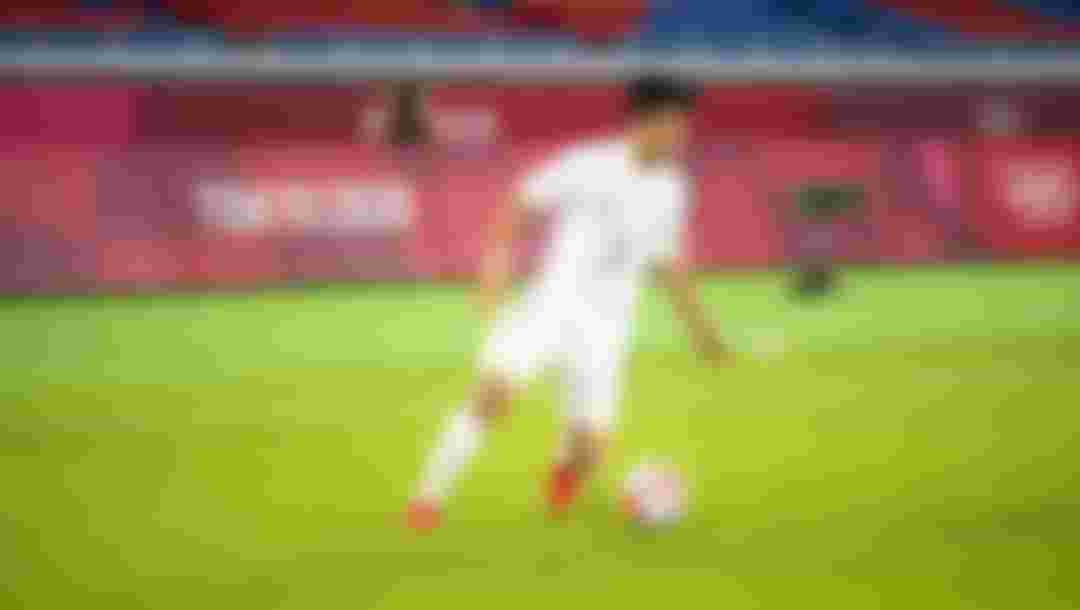 Kubo is the indisputable star on MORIYASU Hajime's side loaded with first-team players from Japan's senior squad, like captain YOSHIDA Maya, defenders SAKAI Hiroki and TOMIYASU Takehiro and playmaker DOAN Ritsu, Kubo's preferred link-partner.
While he may not admit it, there's no question Kubo's Games goal spree is egging Japan forward.
His strike on Wednesday allowed Japan to sit comfortably in the driver's seat and to play a desperate French team in need of a win off the break. The scoreline said everything.
"A lot of things haven't gone our way yet we've still had the results. We like to think we're on a roll and we want to ride that momentum as far as it takes", Kubo said.
"We won 4-0 so I can't think of many wrongs tonight off the top of my head but the higher you go, the more perfect you have to be".
Up next for Kubo and Japan: Group B runners-up New Zealand on Saturday in Kashima, Ibaraki Prefecture.
Said Yoshida, who also skippers the senior side, "We've overcome one obstacle and now we're on to the next. But this is where the real battle begins.
"After three games, there's fatigue, there's injuries, there's yellow cards. This is where we are tested as a team. There were nerves at the beginning today but you need to overcome that for us to become stronger as a whole".
"They're a solid team", the Sampdoria man said of the All Whites, who drew 0-0 with New Zealand on Wednesday.
"Including their overage players they've got some quality. The thing with them is that they know what their strengths are and play to that.
"But if we play to ours, we should be able to cancel out theirs".
And that strength, wearing the No. 7 for Japan, just might do it again this weekend for a place in the semi-finals.