U.S. Olympic Team Trials Day 3: Gold medallists Ryan Murphy, Lilly King bubble to top, securing Tokyo spots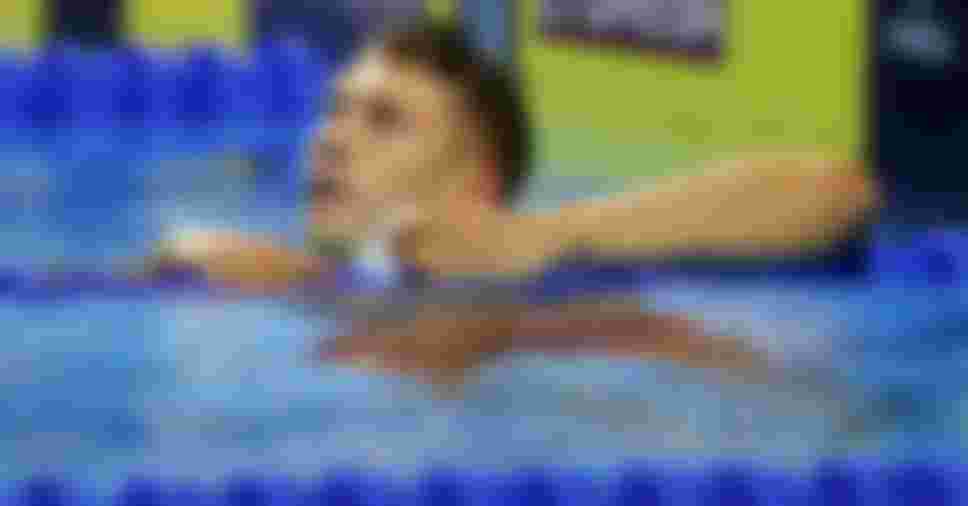 On Day 3 in Omaha, reigning Olympic champs Murphy and King were joined by first-time Olympian Regan Smith as well as the men's 4x200m freestyle relay squad, led by winner Kieran Smith. 
Olympic champs Ryan Murphy and Lilly King are heading back to the Summer Games to defend their gold medals.
Murphy, the Rio 2016 winner in the men's 100m backstroke, and King, the champ in the 100m breaststroke, won their events on the third day of the U.S. Olympic Team Trials for swimming on Tuesday (15 June) in Omaha.
Both qualifying for their second Games, Murphy and King will be joined at Tokyo 2020 by another swimmer who has held a world record in her career but not yet an Olympian - until now. Regan Smith, just 19, won the women's 100m backstroke.
Asked on NBC how this differed from four years ago, King, now 24, said: "[I'm] definitely not a nobody [anymore]. I have been able to prove myself the last five years. Now I get to call myself a two-time Olympian, which is pretty cool."
Kieran Smith, the winner in the men's 400m freestyle, also captured the 200m title, and will lead a quartet of four American men who will represent Team USA in the 4x200m freestyle relay at the Olympics.
Men's 100m back - Murphy: 'It means so much to me'
The reigning Olympic champ and world record holder (51.85), Murphy was strong from the start, in second place by a sliver at the turn and then emerging from underwater as the leader, and never looked back.
He won the race touching at 52.33, 0.15 seconds ahead of surprise second-place finisher, Hunter Armstrong.
"It's incredible," Murphy, 25, said on NBC. "It means so much to make another Olympic team and to do it in front of a crowd, in front of a family; that means a lot to me. We've always had incredible back strokers."
Women's 100m breast - King is queen of the night
Another Olympic champ and world record holder, King did her duty on Tuesday night, too, winning the women's 100m breaststroke in 1:04.79.
While King will be one of the favorites heading into Tokyo, 17-year-old Lydia Jacoby could become the first swimmer from Alaska to qualify for the Olympics.
The teen, clocking a 1:05.28, was second behind King. Pending Team USA swimming allotment spots for Tokyo, Jacoby could be headed to the Olympics, too.
"I tried to mess with her in the ready room and she wasn't having it," King said on NBC about Jacoby, laughing. "I respect that. I'm excited to have her as a teammate."
"I'm really excited to have a new partner in the ready room," she added.
Women's 100m back - Regan Smith heads to first Olympics
A world champion and - until the past few days - a world record holder, Smith didn't think her Olympic spot was a given until she touched the wall in the women's 100m backstroke, her 58.35 good enough for first place.
Rhyan White was a surprise second-place finisher at 58.60.
Smith, just 19, was worried that she had gone out too fast in the first 50 metres of the race, but held firm at the finish.
"I could see girls on both sides of me," she said of the final few metres. "I had to get my hand on the wall as fast as I could. I'm just so happy."
About qualifying for the Olympics: "It's very surreal and it hasn't hit me yet. I know 10-year-old me would be very proud."
Men's 200m free - Smith leads relay quartet
It was a second freestyle triumph for Kieran Smith, the 21-year-old who captured the 400m freestyle on Day 1. Smith swam to a 1:45.29 in the men's 200m freestyle final, breaking away from a crowded and competitive field for victory.
The top four swimmers, however - Smith, Townley Haas, Drew Kibler and Andrew Seliskar - have all been named to Team USA's men's 4x200 freestyle relay team for Tokyo 2020.
"I think we have a really good group of guys," said Smith, who said he was able to exhale after the 400m freestyle final. "I slept really well last night. I got some good rest."
Haas was on the U.S. team at Rio 2016, a veteran among three Olympic novices. He swam the exact same time to qualify in 2016, as well, a
"I'm extremely happy that these are the guys going with me. I think it's going to be a great new team."
"One Minute, One Sport" will show you the rules and highlights of Swimming in one minute