Olympic Day: Everything you need to know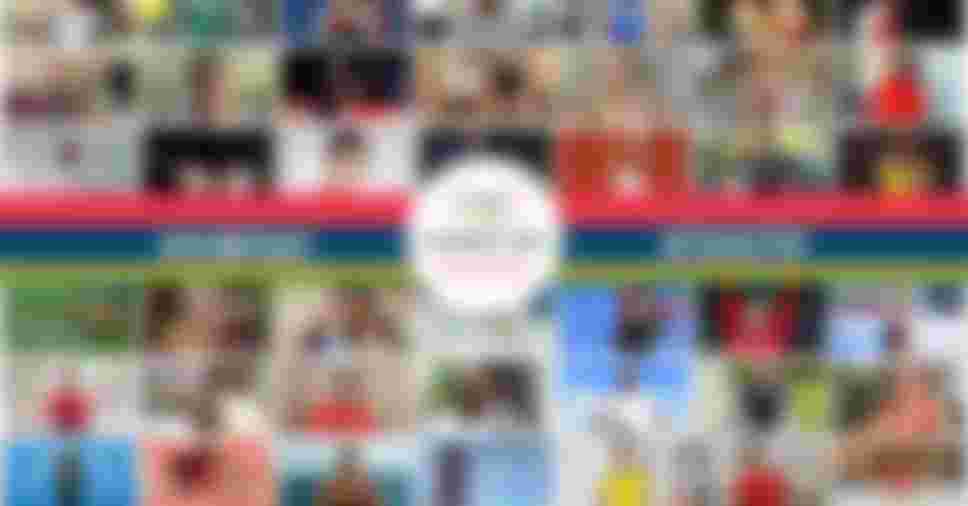 Today is Olympic Day and you can be part of the world's biggest ever 24-hour digital-first Olympic workout
What is Olympic Day?
Olympic Day is a celebration of sport, health, and being the best you can be. It invites everyone around the globe to be active.
Participants from all over the world will commemorate the day the International Olympic Committee was founded in 1894.
When is Olympic Day?
Olympic Day, which happens on the 23rd June each year, sees people across the world celebrate by getting active. And you can join in today!
Olympians have been a source of inspiration and motivation during these tough times with their energy and positivity: their home workouts have helped us stay moving and their stories have kept us mindful during lockdown.
Today the Olympic Movement will celebrate Olympic Day by creating the world's largest 24 hour digital-first Olympic workout.
Find out more in this video:
StayActive this Olympic Day - and beyond. Work out with some of the world's best athletes from the comfort of your home.
Who can take part in Olympic Day?
You don't have to be an Olympian to get involved.
Join @Olympics on Instagram today (23 June) for a day full of live athlete-led home workouts from the likes of USA gymnast Laurie Hernandez , France's five-time Olympic biathlon champion Martin Fourcade , India's star wrestler Vinesh Phogat , the People's Republic of China rising skier Gu Ailing Eileen , and Tongan sensation Pita Taufatofua .
On this day, of all days, it's time to #StayHealthy, #StayStrong, and #StayActive!
Full schedule of athlete-led live workouts
Check out the full schedule of the athlete-led workouts on @Olympics Instagram and pick your favourite athlete to work out with!
All timings are UTC on 23 June (except where noted).
10 pm (22 June): Pita Taufatofua (Tonga)
11 pm (22 June): Tyla Nathan-Wong (New Zealand)
1 am: Melissa Wu (Australia)
2 am: YAMAMOTO Seito (Japan)
3 am: ZHANG Hong (People's Republic of China)
4 am: Marcus Fernaldi Gideon (Indonesia)
4 am: Jonatan Christie and Anthony Ginting (Indonesia, on the @olympicchannel Instagram)
5 am: Elizabet Tursynbaeva (Kazakhstan)
5:30 am: PV Sindhu (India)
6 am: Aisam-ul-Haq Qureshi (Pakistan, on the @olympicchannel Instagram)
7 am: TBC
8 am: Zeyad Eashash (Jordan, on the @olympicchannel Instagram)
8 am: Margarita Mamun (Russian Federation)
9 am: Cameron van der Burgh (Republic of South Africa)
9 am: Johanne Defay (France, on the @olympicchannel Instagram)
10 am: Desire Operanozie (Nigeria)
11 am: Cherif Fall (Senegal)
2 pm: Hugo Calderano (Brazil)
3 pm: Mikel Thomas (Trinidad and Tobago)
4 pm: Rommel Pacheco (Mexico)
5 pm: Natalie Spooner (Canada)
6 pm: Kyla Ross (United States)
Olympic Day History
From 2020 we can trace the beginning of Olympic Day all the way back to 1947.
Doctor Gruss, a Czech IOC member, presented the idea of a World Olympic day at the 41st Session of the International Olympic Committee in Stockholm, which would set aside a day to celebrate everything that the Olympics stands for.
A few months later the project got the nod at the 42nd IOC Session in St Moritz in January 1948. The National Olympic Committees were put in charge of organising this event and the date celebrates a special moment in IOC history.
The International Olympic Committee was founded at the Sorbonne, Paris, on 23 June 1894, where Pierre de Coubertin rallied the revival of the Olympic Games.
When was the first Olympic Day?
The first ever Olympic Day was celebrated on 23 June 1948.
Portugal, Greece, Austria, Canada, Switzerland, Great Britain, Uruguay, Venezuela and Belgium organised an Olympic Day in their respective countries and Sigfrid Edström, IOC President at the time, relayed a message to the young people of the world.
When did Olympic Day enter the Olympic Charter?
In the 1978 edition of the Olympic Charter, the IOC recommended for the first time that all NOCs organise an Olympic Day to promote the Olympic Movement:
"It is recommended that NOCs regularly organise (if possible each year) an Olympic Day intended to promote the Olympic Movement."
Where can I find an Olympic Day Run?
These days many people organise Olympic Day runs all over the world to celebrate.
First launched in 1987, the run was about encouraging all National Olympic Committees (NOCs) to celebrate Olympic Day and promoting the practice of mass sport.
It's been a huge success, growing from 45 participating NOCs in the first edition in 1987, to more than a hundred participating NOCs.
Last year in 2019, for example, the Czech Olympic Committee was delighted to report that over 75,000 people took part, including over 60,000 children, in Olympic Day races across the Czech Republic.
2020 is overcoming some restrictions on large gatherings by organising virtual runs, check online for races you can join today!
Find yourself on the Virgin Islands for example?
Get involved!
What do people do on Olympic Day?
But Olympic Day now is so much bigger than a run or a single sporting event.
National Olympic Committees are getting creative worldwide basing efforts on the three pillars of "move", "learn" and "discover" to engage everybody - regardless of age, gender, social background or sporting ability.
Some countries have even incorporated the event into the school curriculum.
Everybody can be part of Olympic Day, and with so many people doing so many things this Olympic Day, why not join the fun?