'I don't want to have any regrets': NOGUCHI Akiyo prepares for her first and last Olympic Games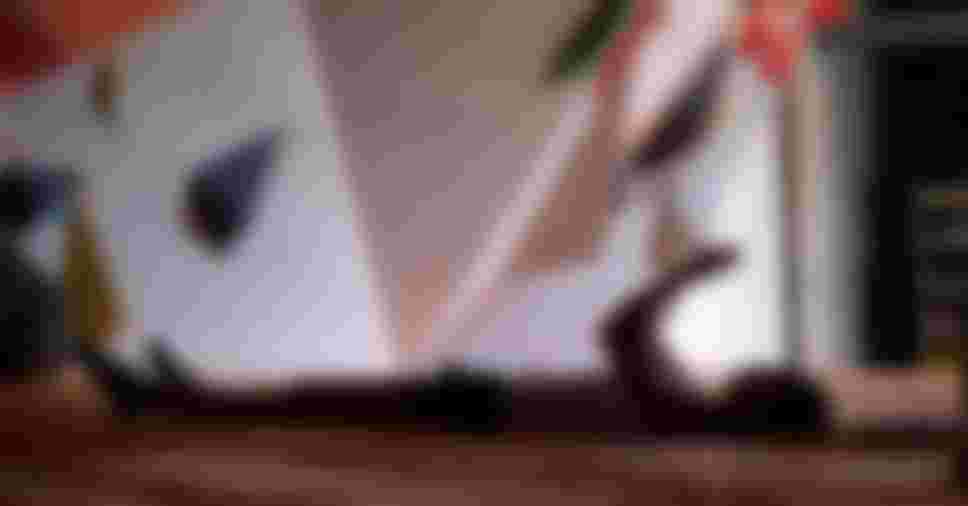 Every day there are those who strive to move forward: With an Olympic year finally upon us, NOGUCHI Akiyo looks ahead to a historic summer of sport on home soil.
"I want to make sure I make the best out of this year."
Sport climber, NOGUCHI Akiyo is optimistic despite the postponement of Tokyo 2020. It presents an opportunity for her to become the first-ever sport climbing Olympic champion. But despite being a pioneer and leading contender for the sport, Noguchi has decided to make Tokyo 2020 - the first-ever Games to include sport climbing - her last competition. The postponement of the Games has not deterred her at all, Noguchi says, as she finds "joy in waiting".
Every day there are those who strive to move forward. With an Olympic year finally upon us, NOGUCHI Akiyo looks ahead to a historic summer of sport on home soil.
The Olympics and the expanding horizons of sport climbing
March 2020. As the COVID-19 pandemic started plunging the world into chaos, Noguchi's feelings waivered. She had secured her place on the Olympic team, having won second place in the world championships in 2019. However, the situation was putting the prospect of holding the Games itself in jeopardy. So, when she heard that Tokyo 2020 was postponed for a year, she was able to digest the news positively.
"Given the situation, I was so relieved that Tokyo 2020 had been postponed – not cancelled. For myself, and for all athletes, the Olympic Games is a symbol of hope. If it were cancelled, we would have no goals, no dreams to pursue. We would be questioning ourselves, 'What am I going to do from tomorrow?'. So, I really wished for the Games to be held, no matter how long they were postponed."
Tokyo 2020 was a special event for Noguchi. When it was decided that sport climbing would become an Olympic sport in 2016, Noguchi decided to set a finishing line for her career. She announced her intention to retire after Tokyo 2020, and had been training even harder to become an Olympic champion.
"I was wondering how many more seasons I should play. I've won quite a lot of silverware over my career – I won the World Cup series. So when I heard the news, I decided to play for four more years. I'll give everything for the Tokyo 2020 Games and to end my career there. It will be the first time sport climbing is held at an Olympic [Games]. Moreover, it will be held in Japan, my home country. If it was held in another country, or if it were not the first-ever Olympic sport climbing event, I think my motivation would have been different."
Noguchi liked the Olympics as a child. But the Games were something she would watch, not something to compete in. She had never imagined that sport climbing would become an Olympic sport. So, when the unbelievable happened, it soon became her strong wish to compete in the Olympics.
"I had never imagined competing in the Olympics, so the news came as a surprise to me. If it was there, there was no reason not to aim for it. No one close to me had competed in the Olympics – I wanted to experience what it was like to play in it."
The addition of sport climbing to the Olympics brought some positive changes to the sport as well. Sport climbing received widespread attention from the public, and its recognition as a sport began to spread. Noguchi felt the Olympics expanded the horizons of sport climbing.
"Before 2016, My friends would be like 'What's sport climbing?' 'Won't you die if you fall off a cliff?'", she laughs. "But the sport got increasingly popular and well-known. People were starting to recognise what I had been doing all these years, and that was an extremely satisfying moment. The publicity brought more opportunities for me and made competitions even more competitive."
Cancelled competitions create opportunities to reflect on performances
After the postponement was announced, the Government of Japan issued a state of emergency. Noguchi was forced to stay home, but that did not deter her feelings. She was also fortunate; she had been training with a wall in her house at Ryugasaki, Ibaraki prefecture. In July, a new facility with speed climbing walls and a state-of-the-art AI motion analysis system was built, allowing her to further concentrate on training.
"Even during the self-quarantine period, I was able to train well, and even without competitions, I was able to maintain my motivation. Of course, I couldn't meet other people, but my family was there for me. In the end, if I could climb, I wouldn't feel any stress anyways. I was focusing on what I wanted to do the most."
All competitions were cancelled, including the Sport Climbing World Cup, which Noguchi had been participating in since she was 16. Despite the unprecedented situation, Noguchi remained positive.
"I don't have much time for myself when there are competitions. The World Cup has around 10 to 15 competitions throughout the year, and I also have domestic competitions, so I had to participate in three to four competitions every month. So not having any of these competitions allowed me to reflect on my climbing carefully, and that was a huge plus for me. I'm still not satisfied with my climbing; I feel there is so much room to improve. There is a huge gap between the way I want to climb and my actual climbing. My endurance during lead climbing, my power in bouldering, my explosiveness in speed... It was great that I had a year to work on these elements I needed to improve."
The postponement of the Tokyo 2020 Games, unfortunately, robbed some athletes of their final competition. For those who were already reaching the end of their careers, one year was too long a wait. Although she had already qualified, it would be no surprise if Noguchi felt the same. However, Noguchi thought differently. In fact, she is not just optimistic about the postponement, she is even happy about it.
"[Being] 31 or 32 doesn't make that much a difference to me", she laughs. "It wasn't my performance or injury that made me decide retirement anyways. Now, I wish to continue playing longer and enjoy preparing for Tokyo 2020 after I am qualified for the Games."
Of course, the absence of competitions has made Noguchi nervous. Losing sharpness for matches is also worrying. But on the other hand, Noguchi takes pride in her 15-year career as a top international player. Such confidence allows her to concentrate on drills and practices, albeit with a lack of competitive events.
"I have been away from the World Cup, but to that extent, everybody is the same; we are in similar conditions. I've competed in the World Cup since I was 16, so I think I have more experience and intuitions than most players. I don't know about others, but personally, I have confidence that my performance has improved. I am well prepared for the World Cup once it is resumed."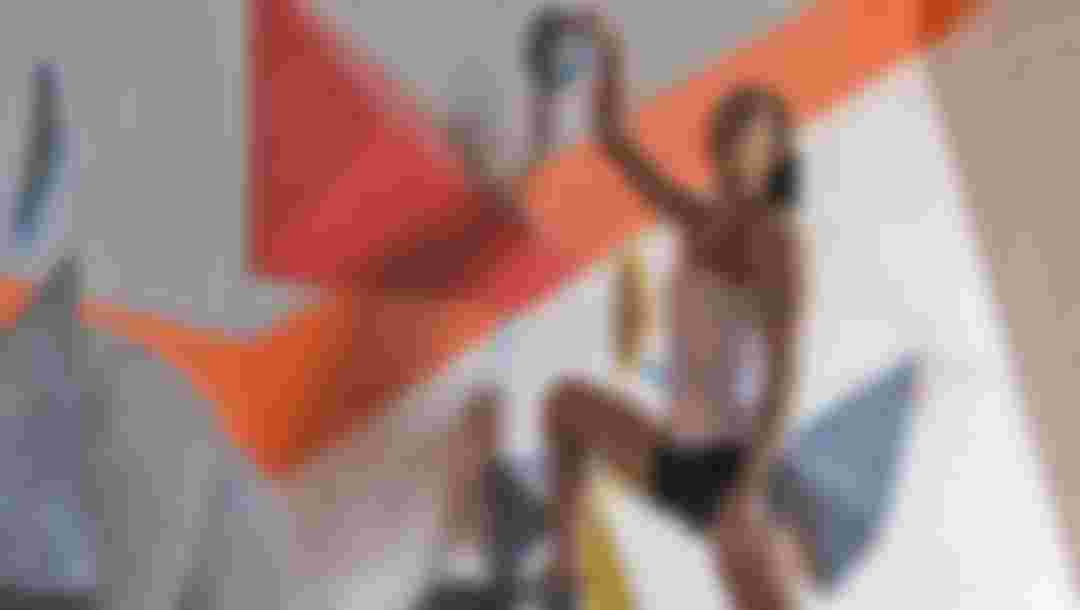 Making postponement an opportunity – for her first and last Olympics
Noguchi's state-of-the-art training facility attracts her teammates to train with her, which inspires her all the time. NARASAKI Tomoa, who qualified for Japan's men's team for the Olympics, also visits Noguchi and says they often discuss the Games.
"Many players who compete in the World Cup visit me and help me out with the training. That has also contributed to my preparation."
Asked about Narasaki, she said: "We do talk about the Olympics. Things like 'What would you do in this situation?' or 'What are you going to say in the interview if you win?'", she laughs.
The one-year postponement of the Games has given Noguchi added motivation. The delay would give enough time for her to overtake Janja Garnbret (Slovenia), who won the World Championships in 2019, and the extra year of training has given Noguchi strong confidence.
The amount of exercise she has done is more than convincing.
"Janja is my number one rival, so I'm always aware of her. I'm not sure about her situation, but for me, this postponement has been eventful. I try to think of it as a year given to me, so I want to make the most out of it. Do what I have to do, prepare myself as much as I can. I've decided Tokyo 2020 will be my last Games, so I don't want to have any regrets."
The sport climbing event will be held at Aomi Urban Sports Park, located at the centre of Odaiba, a seaside district of Tokyo popular with the young and adventurous. Noguchi has visited the venue and was instantly drawn to the dazzling atmosphere.
"I wanted to experience the place, so I went. Now, I feel honoured to climb in that place. Climbing is a sport with a unique charm, and I want all the people in the world to know it. I firmly believe that Tokyo 2020 will be held. It is my wish that many people will have the opportunity to see climbing, love climbing, and will start to try it out themselves."
By making the postponement an opportunity to improve her game, Noguchi heads to her first, and last Olympic Games. There is only one thing she can envision – the image of herself on the podium, crowned as the first-ever sport climbing Olympic champion.
Every day there are those who strive to move forward. With an Olympic and Paralympic year finally upon us, several Japanese athletes look ahead to a historic summer of sport on home soil.