Noah Lyles and Sha'Carri Richardson clock blistering times; Allyson Felix marks impressive 200m return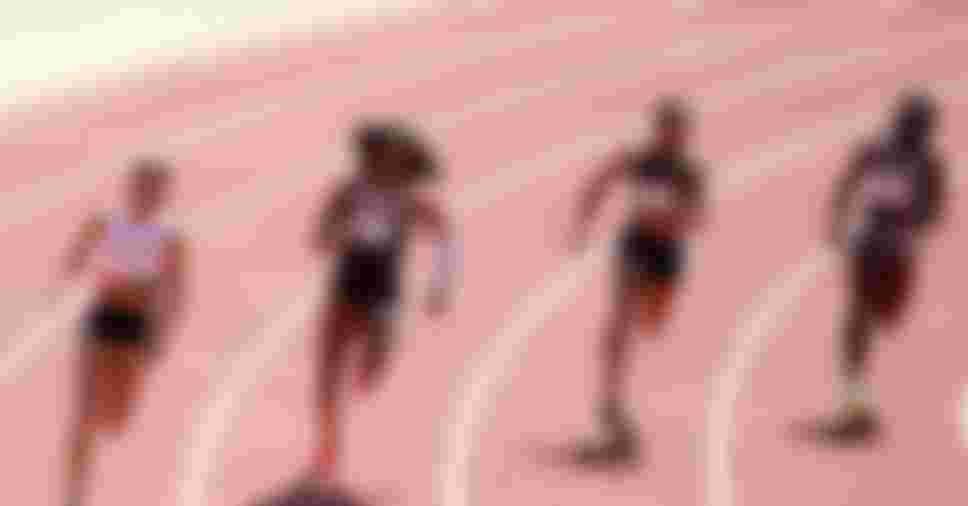 With U.S. Olympic Trials just over a one month away, Olympic hopefuls including NFL star DK Metcalf put their best foot forward with Tokyo 2020 in 2021 in sight.
As the clock ticks down to the Olympic Games in 2021, the USA Track and Field Golden Games and Distance Open proved an important meet for Olympic hopefuls.
The event forms part of the USA Track & Field's Journey to Gold, and provided a high-level competitive opportunity for professional athletes and Olympic hopefuls with a future spot at Tokyo 2020 in mind.
With the Olympic Trials in over a months' time (18-27 June), the meet in Walnut, California on Sunday 9 May saw the strongest track and field this year with the likes of Allyson Felix (200m), Shaunae-Miller Uibo (200m), Noah Lyles (200m), Donavan Brazier (800m) and Michael Norman (400m) all taking part.
And they didn't disappoint.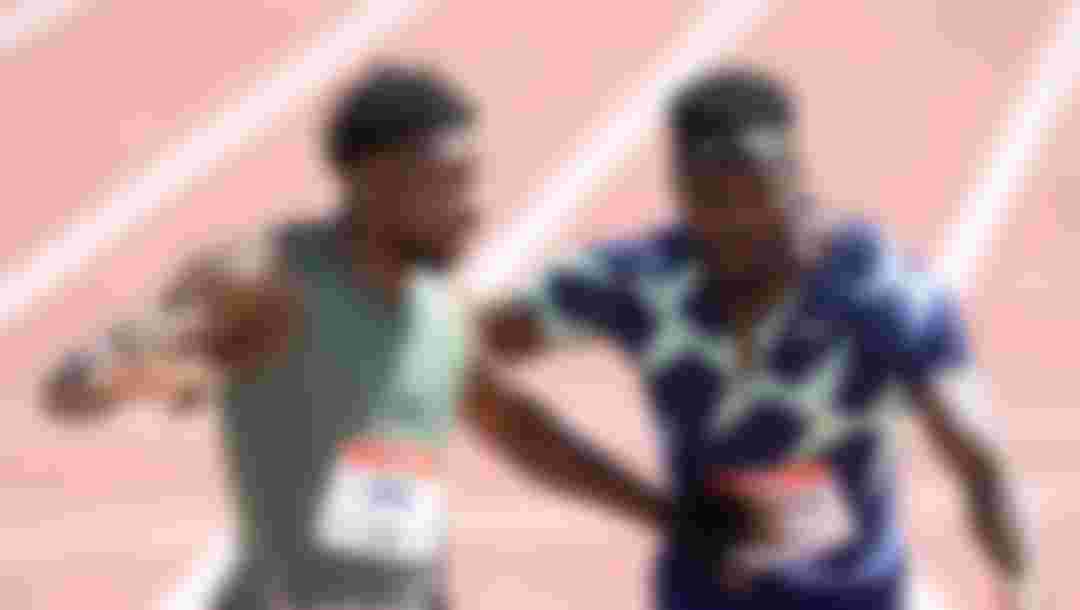 Noah Lyles takes bragging rights over Kenny Bednarek
The tantilising battle between Lyles and Bednarek continues apace, but this time it was the 200m world champion who got the edge over his rival...just.
It was one of the most anticipated races of the meet.
Lyles, among the favourites to win gold at the Tokyo 2020 Games this summer, trailed Bednarek (19.94) most of the race before finding second gear in the final 5m to seal victory to cross the line in 19.90. Trinidad and Tobago's Jereem Richards (20.20) finished third.
"I don't always want to rely on my biggest strengths, I want to work on my weaknesses just as much," Lyles said of his late burst of speed.
Lyles, who is seeking to make his first Olympic Games after missing out on Rio 2016, has lost just once in 200m (outdoor) since turning professional after the 2016 Olympic Trials.
As for Bednarek, the 2019 USATF Outdoor Championship silver medallist has already qualified for the Olympic Trials by virtue of his performances in 2019.
The 22-year-old, just 15 months younger than Lyles, has come off the back of 2019 in great form with the Olympic Games set to mark his big introduction on the world stage after his rise from junior college athlete to professional runner.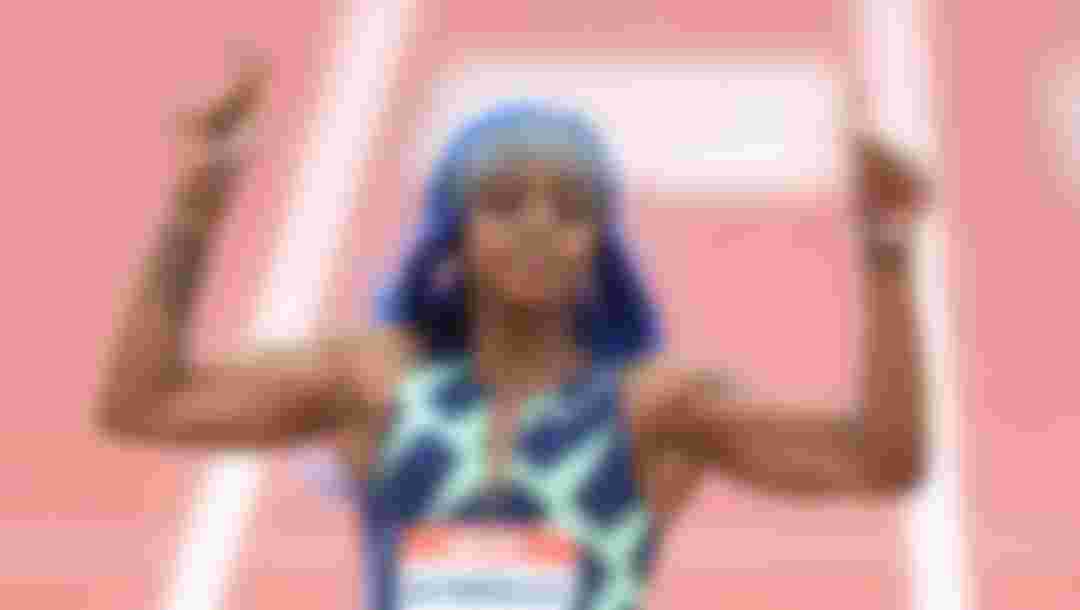 Allyson Felix and Sha'Carri Richardson in flying form
At just 21-years-old Sha'Carri Richardson could soon have the world at her feet.
The sprinter clocked 10.74 and 10.77 seconds in the 100m just hours apart as she continues her blistering form after her 10.72 at the Miramar Invitational last month. That time saw her become the sixth fastest women in history.
Richardson will be looking to bring home the U.S.' first Olympic women's 100m title in 25 years at Tokyo 2020.
Meanwhile, six-time Olympic gold medallist Allyson Felix (22.26) finished second behind Gabby Thomas (22.12) in her first 200m race since 2017. The 35-year-old has been focusing on the 400m in more recent times - Felix has World Championships gold (2015), silver (2011) and bronze (2017) along with a Olympic silver (2016) in the event - but will enter the both the 200m and the 400m at the Olympic Trials.
In the 200m, there is no doubt the mother of one, whose daughter Camryn was watching from the stands, could be among the medal favourites if she makes Team USA for Tokyo 2020 in this event. She was the 2012 Olympic champion and has two silver medals (2004/2008) as well as three world champion titles from 2005-2009.
"It felt good to be back, just kind of working my way," Felix, who is looking to make her fifth Olympic Games, told reporters after the race.
Seattle Seahawk star just off Olympic standard qualifying time
At 193cm, 109kg, American pro football athlete DK Metcalf showed the world his speed against 16 experienced sprinters in the coveted 100m event.
While the 23-year-old hasn't competed in track since high school - where his best events were the hurdles and long jump - he turned heads during the 2019 NFL Scouting Combine where he ran 4.33 seconds in the 40-yard dash.
The Seattle Seahawk star wasn't able to advance to the final, finishing last in his heat at the event on Sunday, but his time of 10.36 seconds was enough to keep him in the mix until the finish line. Overall, in the 17-athlete field, Metcalf finished 15th.
"I'm just happy to be here, excited to have the opportunity, thank God for the opportunity to run against world-class athletes like this," Metcalf told NBC Sports after the race. "Just to test my speed against world-class athletes like this."
And just for perspective, the Olympic qualifying time for the men's 100m is 10.05 seconds.
What's next?
As part of the 2021 Journey to Gold - Tokyo Outdoor Track & Field Series there are still several meets to take place across the country before it all accumulates in Olympic Trials from 18-27 June in Eugene, Oregon.
Up next, the 2021 USATF Open in Fort Worth, Texas on 18 May.