Nathalie Moellhausen: Mind over matter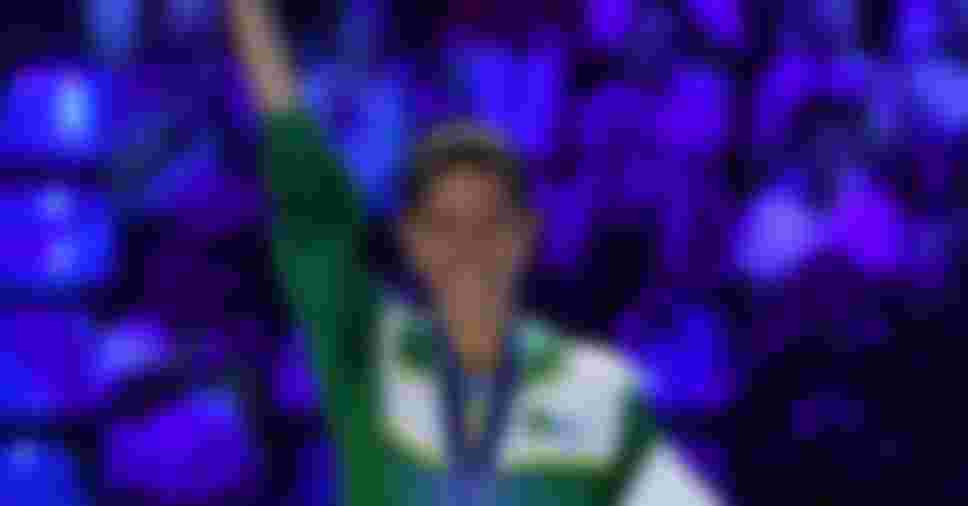 World no 4 épée fencer is set to represent Brazil at the Games for the second time, not only eyeing victory but also the chance to elevate the sports in the country
When fencer Nathalie Moellhausen won gold in the 2019 World Championships against People's Republic of China's SHENG Lin, she fell to her knees and broke down in tears.
The fencer had not only fulfilled a personal goal but had also brought glory to Brazil as its first world champion – a feat that has not been unmatched by any other Brazilian fencer before.
"I have to say that since I won the world championship, until you don't live the experience, you don't know how you will feel. So now that I am a world champion, I know how a world champion feels [like]," she told Tokyo 2020.
With that victory comes the responsibility, which the athlete is happy to carry.
"Everything I do around my life [and] around my career is about transmitting and passing a strong message about my experience. So of course, I have this duty and somehow this pleasure and responsibility as world champion in helping future generations, mostly in Brazil," the 35-year old epee fencer said.
Now at the helm of the sport in Brazil, she is hoping that fencing will be a sport that the football-loving nation will embrace.
And she plans to carry this personal mission through the biggest sporting event in the world – the Olympics. She was guaranteed a place at the Tokyo 2020 Games when she finished ninth at the World Cup in Kazan, Russian Federation, the first international competition for épée fencing a year after all fencing competitions have been put on hold due to the COVID-19 pandemic.
But for now she wants nothing but to enjoy competing for Brazil.
"So now for Tokyo, I of course will represent Brazil again and I'm very proud to do so. And I am enjoying the energy of Brazil. And I'm very happy to be Brazilian now because [they have] like this sort of energy I can get from that country that make me feel always happy about what I'm doing. So I'm looking forward to for [Tokyo 2020] in 2021 now."
From Italy to Brazil
Before her affiliation with Brazil, Moellhausen, who was born in Milan to an Italian-German dad and a Brazilian mum, represented Italy up until 2012.
Under the Italian flag – which is known as a powerhouse in the sport of fencing, Moellhausen's career thrived. She won gold (team) at the 2008 World Championships, a silver medal in the Rome Grand Prix and a bronze at the 2011 European Championships in Sheffield. In 2012, she was named as a reserve team for London 2012.
However, a year after the Olympics, Moellhausen decided to take a break.
"I had this very big desire to expand a little bit my way [and] to leave fencing and explore something else."
When she finally decided to come back to the fold in 2014, Moellhausen made a decision that will change the course of her life: to switch and compete for Brazil.
Eventhough she holds a dual citizenship (Italian and Brazilian), there were consequences to her decision of embracing her mother's legacy and fighting for Brazil. But in the end, the path for the Italian-Brazilian seemed right.
"My grandmother was always telling me, 'You should do fencing once in your life for Brazil, you have the double passport. Believe me, Brazil is an amazing country. If you win for Brazil it's going to be amazing'. And so I always had this little voice in my mind."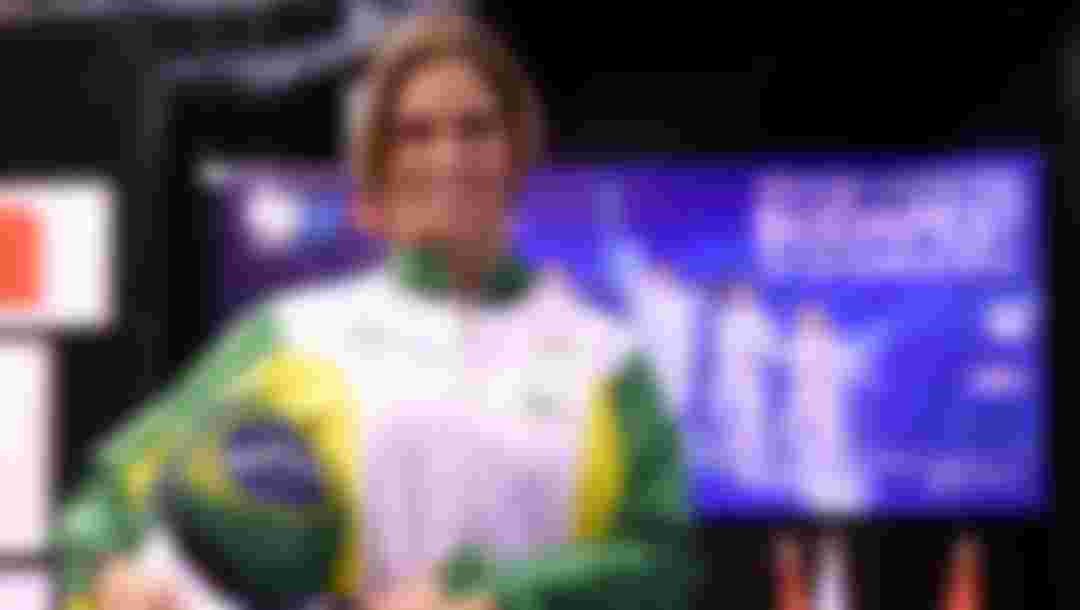 (Photo by Augusto Bizzi/FIE via Getty Images)/2016 FIE
Aside from this, Moellhausen also made another significant change in her life when she decided to train again with French épée master Daniel Levavasseur – her old coach. This meant adding a new flavour in her current style of fencing, which was predominantly Italian, to French - which are two schools of fencing that are known to be rivals of the sport.
"What is funny is that the French school was born to [rival] the Italian one. So somehow as an Italian, I came to Paris to do the opposite of what [the] Italians taught me, so [that] was the paradox of the story," said the Italian-Brazilian fencer, who has been living in Paris for almost 15 years.
However, knowledge of these two style of fencing proved beneficial to Moellhausen. With French and Italian training as her arsenal, Moellhausen won gold at the 2015 Pan American Fencing Championships and represented Brazil in her Olympic debut at the Rio 2016 Games. She made it at the quarter-finals and finished sixth – the first time a Brazilian fencer has reached that kind of level in the sport.
Although she didn't win, the 35-year-old took those lessons to heart.
"I was missing a little bit of confidence in my capacity [in Rio] and nowadays [I learned] without over overestimating myself, which is I think it's important in fencing to never do that mistake and [maintain] humility."
Cultivating other passions
Moellhausen is a fencer first and foremost but she's also taking the time to expand her horizons and discover other passions.
In fact, she tried to be on the other side of the fence and served as an FEI director during a short career break back in 2014.
"During [that time], those artistic work, I had to research a lot and be inspired by other people and artists and share other skills I have. I think it's very important in my case because this gave me some confidence somehow on what I [can] do in case fencing could not work [for me]. Of course, fencing has been always my goal in life, but it cannot be an obsession."
This inspired her to establish her own lifestyle brand called 5Touches – which offers lifestyle services in fashion, fitness, design and etc. She also worked as a fashion model and has appeared in some fashion runways for major labels.
However, everything she does is related to her first love, fencing.
"I use my sword to touch this world," she wrote on her Instagram.
"I'm doing a lot of social project, artistic project and a lot of things. And even after Olympics, my intention is to keep developing my company, and share them with the Brazilian society and worldwide too," the model-fencer said.
Moellhausen also uses social media to show the different sides to her personality, although in the beginning, she felt some sort of pressure about trying to grow an audience.
"Because I am considered an athlete, [people] think that I am [only an] athlete [and] they are expecting to see this of me. But this is not the only thing I want to show. And I know that's probably the reason why it took so long to develop an audience to get into my world and understand the different facets of myself that I want to share. So the time it will take [to build a following], it's fine now for me and I'm trying to do my best, but I take care of it by myself."
"You know, I choose everything I do, and I always try to do something different that is not so common because now in social media and in social networks, you find everything. I'm not very conventional. I don't like that," she added.
Finding inspiration in the lead up to Tokyo 2020
Whether it is social media, her company or fencing, Moellhausen continues to inspire people. One of them is KONG Man-Wai Vivian, former world no 1 (now no 7), who is also a fierce rival of Moellhausen. Kong said in one of her interviews last year that the Italian-Brazilian helped her to stay focussed on training even while competitions were on hold due to the COVID-19 pandemic.
Moellhausen, who beat Kong in the 2019 World Champs, says the feeling is mutual.
"I think that my inspiration and my admiration is completely shared [with Kong]. I think she's a very clever girl. She's very intelligent and and I know is tough to fence with. There are athletes that when you go in the piste you know you want to deal with and and she's one of those athletes. That's why she's still on the top and one of the best fencers in the world."
Moellhausen herself has risen ranks and is now world no 4 behind Anna Maria Popescu (Romania) CHOI Injeong (KOR) and SUN Yiwen (CHN) and three spots away KONG Vivian.
But for the Italian-Brazilian fencer, the desire to better herself in the game is a fire that never wanes. After being advised by a former Olympic champion who told her to work on her mindset, she's not only making sure she stays at her physical best but is working constantly on achieving balance of the mind.
"I treat my mind as the muscles of my body," she said.
"Nowadays I am doing a lot of work to try to set my mind and go to these Olympics and what I didn't have in Rio 2016. And hopefully, it will work, but I can't say before I live the experience."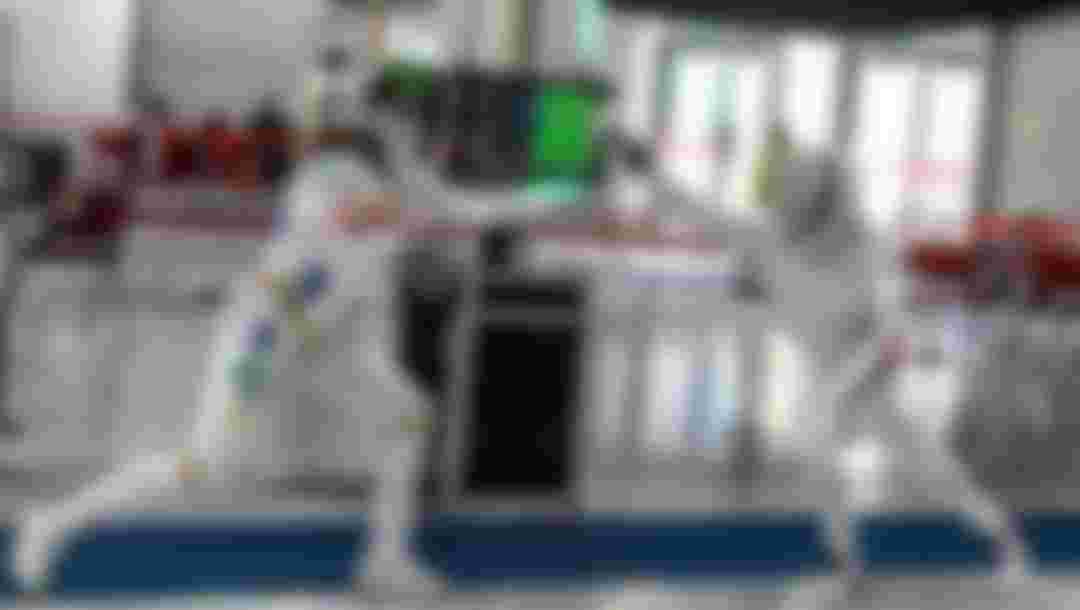 And how is she preparing herself for Tokyo 2020 Games?
"Before [aiming for] the medal, for me what is most important [is] to arrive that day 24 July feeling in balance and and happy to express 100 percent what I am on the piste, because that's the only way I can see I can win because I've already had the experience."
"So my real aim is just to work and enjoy day by day this preparation without thinking too much of" the result."
Medal or not, there are now a bunch of people rooting for her to win: Team Brazil.
"It's very nice, very great. Of course, I had to gain my place [in Team Brazil]. Let's say that was normal so I took my time to get on that process. And now they are treating me very well. So I have nothing to complain really. I really enjoy. They really were there the day I won the World Championship and it was great to have them."