Helping people grow through Meiji's 'Sport and Nutrition' and 'Healthy Diet Education Activities'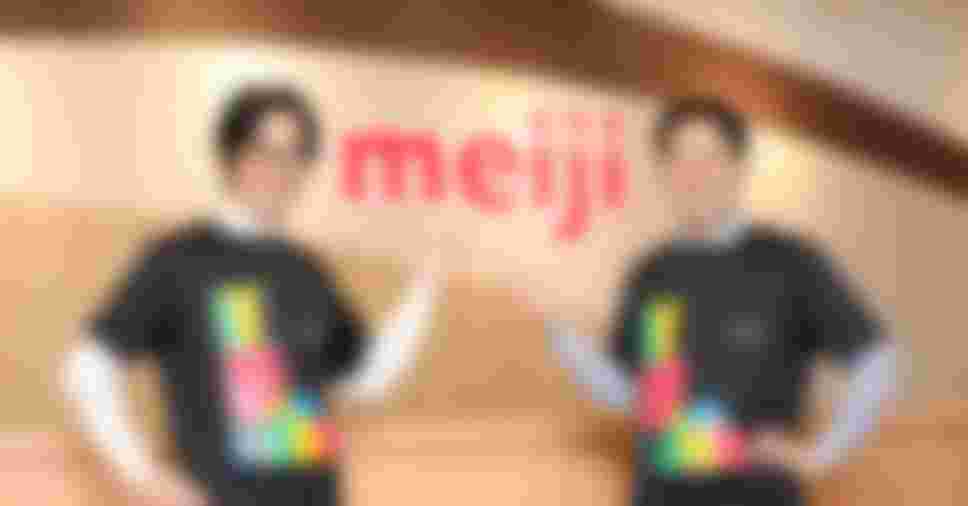 In order for people to lead healthy lives, exercise and a nutritionally-balanced diet are indispensable. For many years, Meiji Co., Ltd. (Meiji) has been providing dietary education and nutritional support for athletes. Leveraging its extensive experience and expertise in this field, the company has launched its 'Meiji Tokyo 2020 Fes', which aims at educating children about the fun of sport and the importance of healthy food.
With the Tokyo 2020 Games on the horizon, what does Meiji hope to achieve and what kind of legacy does it want to leave? We spoke to two Meiji employees to find out more.
The 'Importance of Having a Dream' and the 'Importance of a Nutritionally Balanced Diet'
Q: What kind of project is the 'meiji Tokyo 2020 Fes'?
Jiro Morita, Head of the Marketing Group, Olympic and Paralympic Promotion Office, Meiji Co., Ltd.:
The 'Meiji Tokyo 2020 Fes' is an event which aims to enable visitors to gain a real feel for "the fun of sport" and "the importance of food" – which are vital to a child's healthy development – through interactions with athletes, competition experiences and dietary education sessions. Meiji has positioned this event at the centre of its activation initiatives for the Tokyo 2020 Games, and defines the event as "a support campaign for the healthy development of children through sport and nutrition." We have already held the event at eight different locations, and many children have enjoyed the experience immensely.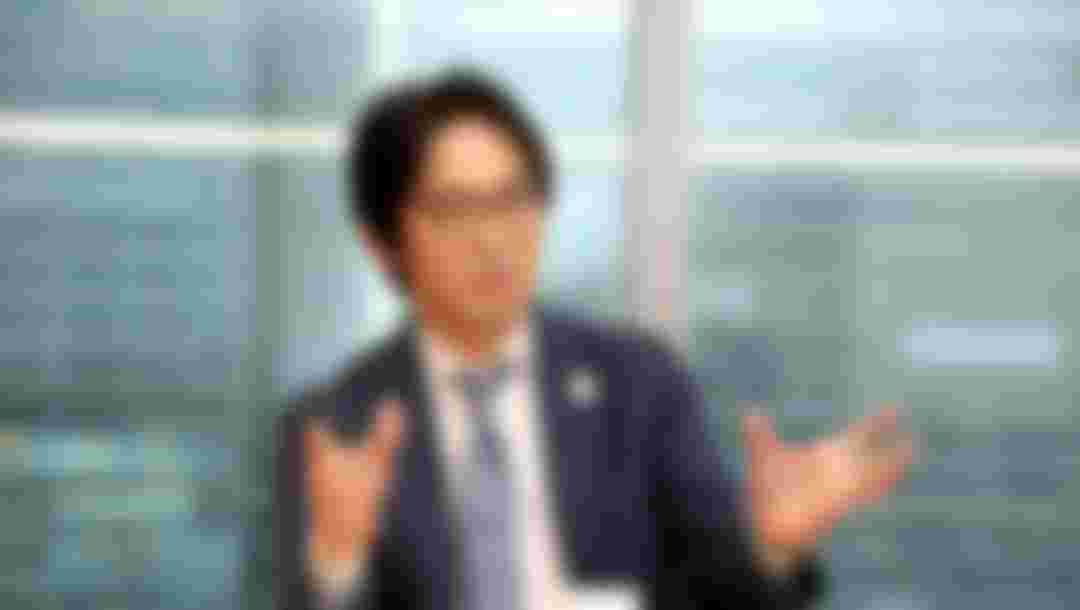 Q: How did the idea for this project originally come about?
Mr. Morita:
Meiji's corporate policy is to contribute to the healthy eating habits of our customers. As part of our efforts to realise this, we firstly took careful stock of Meiji's assets. We identified two major assets: 'nutrition and healthy diet education activities' carried out by staff with experience in this area stationed across Japan; and providing 'nutritional support to sports governing bodies and athletes' – an activity we have been involved in for over 30 years.
With respect to our nutrition and healthy diet education activities, we conducted an annual total of 3,200 classroom lessons at elementary and junior high schools in fiscal year 2017. Also, we have a strong record of supporting the physical development of athletes to enable them to perform at the highest levels through food surveys, counselling and the provision of healthy menus. We came up with the idea of utilising this knowledge and expertise to promote the healthy development of children, and this resulted in the 'Meiji Tokyo 2020 Fes.'
Q: You mentioned that you have held the event at eight locations already. What kind of response have you had?
Mr. Morita:
After each event, we gave each child who took part a board to write about how they felt their bodies had developed. At first, we thought that many of the children would be too shy to write very much, but when we gathered the boards together, we found that they were almost full. When we asked the children about their impressions on the event, we were delighted that many of them remarked that this is how they would like to develop ahead of the Tokyo 2020 Games.
Q: That must have made you feel pretty good, didn't it?
Mr. Morita:
Yes, it really did. By devising programmes that enable young children to feel the benefits of exercise, and by encouraging children to make exercise and healthy eating an integral part of their daily lives, we are contributing to the development of healthy bodies. This is why we believe that the project is extremely worthwhile.
Q: What plans do you have for future projects?
Mr. Morita:
As the culmination of our activities for the Tokyo 2020 Games, we plan to hold a 'Games invitation programme' that involves a parent and child attending Tokyo 2020 Games competitions, and also includes 3-day, 2-night accommodation. The basis of this programme is communicating the 'importance of having a dream' and the ''importance of a nutritionally balanced diet' through the Tokyo 2020 Games, and supporting the development of healthy bodies and minds.
Collaborations with host town local municipalities to generate affinity
Q: Please tell us more about your host town initiative. Could you give us some specific details about your plans? (*local municipalities of towns hosting athletes from various countries or regions organise events to encourage interactions between athletes and members of the local communities with a view to stimulating regional revitalisation.)
Hiromasa Yagisawa, Manager of the International Relations Group, Olympic and Paralympic Promotion Office, Meiji Co., Ltd.:
The host town project is an initiative to utilise the Tokyo 2020 Games to promote collaborations between the public and private sectors in an attempt to leave a business legacy. In cases whereby local municipalities of athlete host towns are groping around for solutions and conducting initiatives on a trial and error basis, Meiji considers what it can do to help, and utilises the resources at the company's disposal by providing contact points for Meiji products, conducting dietary education sessions, raising awareness of the host town, and collaborations with local retail outlets. Both parties work hard on the project, and much importance is given to establishing a win-win relationship.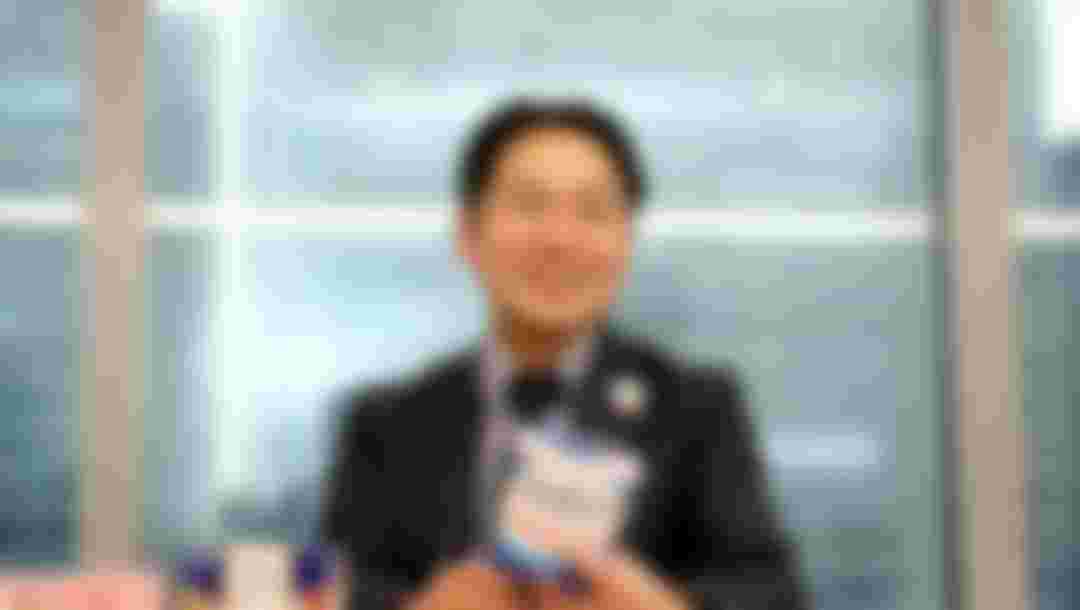 Q: How do you approach the host town local authorities?
Mr. Yagisawa:
We seek to embark on collaborations with local authorities of towns hosting teams from countries that have something in common with Meiji products. For example, our yogurt brand is entitled Bulgaria, so we may seek to establish collaborations with the town that is hosting the Bulgarian Olympic team. Also, Brazil is one of the countries from which we source cacao beans for the production of Meiji chocolate, so we would also seek to form collaborations with the town hosting the Brazilian Olympic team. In this way, we also establish an affinity with Meiji products.
Q: Could you please tell us about a specific example?
Mr. Yagisawa:
A specific example of providing contact points for Meiji products was when the Bulgarian rhythmic gymnastics team was holding a pre-tournament training camp in the host town of Murayama City in Yamagata Prefecture. We provided yogurt to help the athletes manage their physical condition, and we were involved in the production of local public performances by the athletes. There was another time when Ichikawa City in Chiba Prefecture was the host town for a Bulgarian team. The local people were largely unaware that the team was staying in their city, so we held quizzes about Bulgaria in commercial facilities, and made a welcome board for the athletes with the help of local residents, and in this way we contributed to raising awareness about the athletes.
An example of utilising our Nutrition and healthy diet education activities was in Hamamatsu City in Shizuoka Prefecture which was hosting a Brazilian team. After conducting an 'experience judo' event, we held seminars introducing the fact that Meiji chocolate is produced using ingredients from Brazil, as well as highlighting aspects of Brazilian culture and our international support activities.
Q: Do you have any other examples of these kinds of measures?
Mr. Yagisawa:
Murayama City was actually commended for being a very active and progressive host town, and this example served as a frame of reference for several other local municipalities. The collaboration between Murayama City and Meiji didn't finish with the pre-tournament training camp. We also concluded an agreement to promote the health of local residents, and conducted a range of related measures including seminars on health for the locals and classes on heatstroke prevention measures at a local junior high school. One to one collaborations between public organisations and private sector companies can often be quite difficult, but the Tokyo 2020 Games served as the catalyst for us to achieve a very productive partnership.
Sport is the Basis for Growth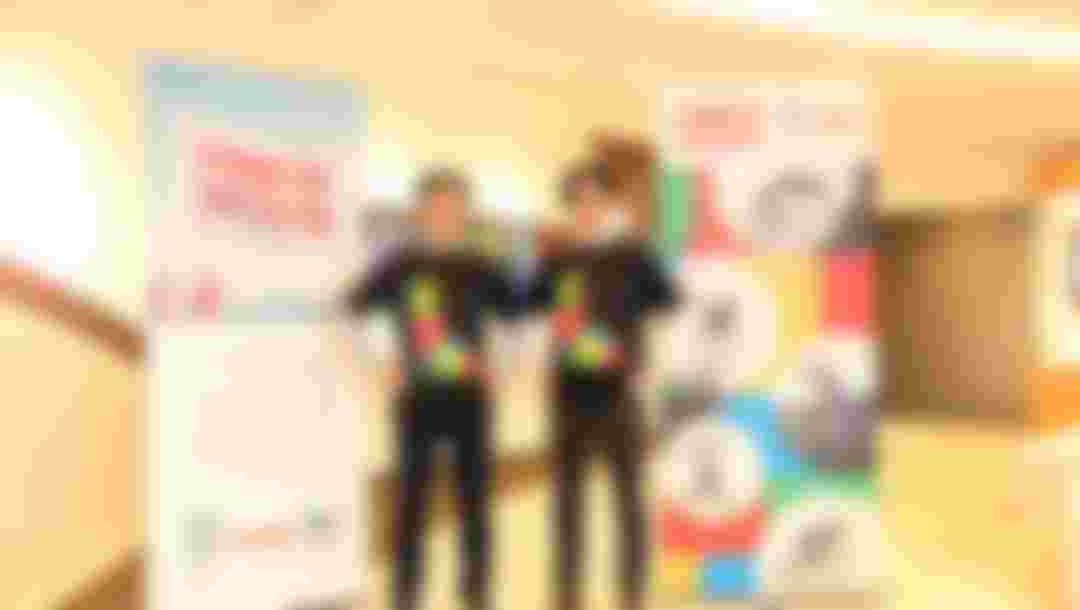 Q: There are now less than 500 days until the Tokyo 2020 Games. What is Meiji's interpretation of the phrase 'the power of sport'?
Mr. Morita:
In a nutshell, it would be the 'basis of growth'. When you do sports competitively, you have the objective of wanting to beat your opponent, or winning a tournament. And in the process of making your dream a reality you achieve growth. Even a person who does take part in sport can empathise when they see an athlete trying his or her best. They are often moved to find out more about a certain athlete, and can begin to understand the athlete's belief and conviction and appreciate the enormous efforts he/she is making.
Q: What kind of legacy does Meiji want to leave as a Tokyo 2020 partner company?
Mr. Yagisawa:
There are currently close to 300 local municipalities of host towns, and Meiji has established some form of relationship with over 40 of them. We hope to continue the relationships we have cultivated with these host towns, conclude comprehensive cooperative agreements with them after 2020, and strive to become a partner that is able to contribute to promoting health and resolving health-related societal issues.
For many years, Meiji's guiding principle has been to contribute to people's health through food. And of course, health is an indispensable part of leading a happy life. Meiji is striving to contribute to societal issues, and it might be worth keeping a close eye on the company's range of activities going forward.