Maggie Steffens going beyond gold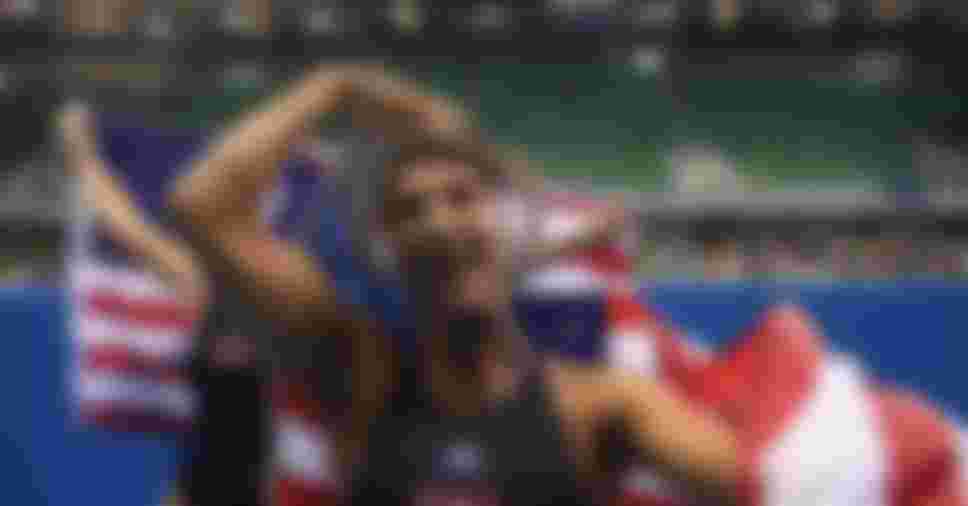 The United States women's water polo captain says there is no secret weapon to the team dominance in the pool during an interview from May 2020
There is no denying the strength of the USA Women's Water Polo team.
They are back-to-back Olympic champions, having won the last three World Championships and Pan American Games and have not lost a FINA World League title since 2014. In fact, it was only in January 2020 that their 69-game winning streak came to an end.
"It's no secret sauce, it's no magic recipe, it truly is the group that we have and continue to develop. It's the people, it's the team and it's the way we work, the way we train," USA captain Maggie Steffens told Olympic Channel.
"Honestly, we work hard, we're driven, we never give up and we have a great group of women."
So there is no wonder why heading into the Olympic Games Tokyo 2020 they are the firm favourite to retain their Olympic crown. However, for Steffens this is only one of her goals when it comes to her beloved sport.
It's in her blood
In a sense, there was always been an expectation that Steffens would be involved in water polo.
Her father Carlos was first introduced to the sport as a child in Puerto Rico before later being recruited to the University of California, Berkeley, where he become a three-time All-American. Carlos also met his wife, Peggy, through water polo while all three of Maggie's older siblings were water polo players in their own right.
So it was a natural fit.
"I remember going to water polo games with my dad and siblings to watch men's Cal (Berkley) games and we use to have water polo balls in our backyard," Steffens explained.
"I didn't know what the sport was, we didn't have it in our area, but I knew what a water polo ball was. I would play soccer with it, basketball with it so I was familiar with this yellow ball."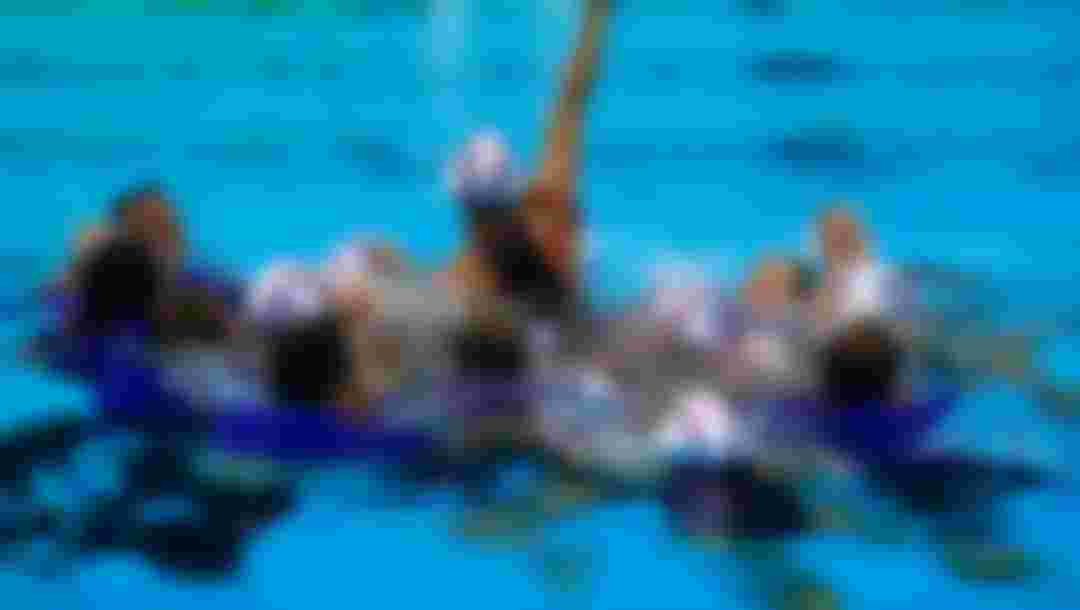 However, when she was eight, Sydney 2000 – which was the first Olympic Games to feature women's water polo – silver medallist Maureen O'Toole came to her hometown of Danville, California to start the first water polo club.
So after years of seeing this yellow ball around her house, Steffens thought she might as well give the sport a try. But with no U12's or no U14's teams available, Steffens, who was just nine years old at the time, found herself playing co-ed U18's.
"I wouldn't say I was playing, I was more just there," she admitted.
This experience of being able to play with athletes who were faster, stronger and smarter than her became a valuable lesson for the youngster on realising the importance of being challenged, that failure is okay and why she has to keep improving. While the following year age groups expanded as more players began to join the club, Steffens kept playing up.
"I knew if I kept doing that, I would get better myself."
The captain of the USA women's water polo team explains what it takes to win two Olympic gold medals and three world titles. "It's no secret sauce. It's no magic recipe. We have a group of women that are badass, that don't give up, never give up," the 26-year-old told the Olympic Channel, as arguably the greatest ever player for her nation also revealed what it's like to be a role model, and the secrets of her "super power" relationship with sister Jessica.
Olympic dreams and sisterly bonds
After Maggie's older sister, Jessica was selected for the USA water polo team for Beijing 2008, the whole family went to support her. Not only did it give a then 15-year-old Maggie the chance to experience the Olympics, it also made her start believing that maybe she too could, one day, be an Olympian.
"It was an amazing experience. I knew I wanted to be an Olympian since I was a kid," she said, "I wanted to be Mia Hamm. I wanted to be a soccer player but once I found water polo, I thought maybe I could do this in water polo."
"I really believed I could be there. And I think for me, it was watching my sister and watching the team and knowing that I wanted to be by her side. I knew us together would be just the most powerful thing."
Just a year later, at the age of 16, Steffens made her senior international debut before going on to play in the gold medal winning sides at both the 2010 FINA World League Super Final and FINA World Cup.
At London 2012, Maggie and Jessica took to the Olympic stage together, helping the USA secure their first ever Olympic Water Polo gold with an 8-5 win over Spain. Maggie had an outstanding tournament, topping the scoring charts with an Olympic record of 21 goals, and was named the MVP.
However, the younger sister downplays her performance to her sister.
"For sure my most magical memory [London 2012], I always tell her [Jessica] she was like my superpower when I play in 2012 because she almost took all the pressure off me and allowed me to be myself and just play the game," Steffens said.
"I felt complete trust and respect with my entire team but knowing I had her there, it was kind of this superpower within me."
The Women's Gold Medal Match took place on 09/08/2012 at the Water Polo Arena, London. The United States claimed the Gold with an 8:5 victory over Spain.
Tokyo 2020, postponement and beyond
After winning gold in Rio four years ago, Steffens and her teammates had to wait another year before they begun their title defence.
"At first it was hard to handle," Steffens commented about the postponement of the Tokyo 2020 Games, "But [I've] completely accepted it and keep training for the next year."
"Of course, for us, we want to be the best team, we want to be able to bring home a gold medal for our country and for each other."
The USA have dominated women's water polo, they haven't lost a match at the Olympics since their silver medal at Beijing 2008. However, Steffens acknowledges that the women's game isn't easy with nations like Spain, Hungary, China, Australia, Italy, Canada, Russia and Greece, being top three at any tournament.
"I think that's what makes women's side of water polo so fun because it's such a high competition between all countries, so you have to be ready each game," she said.
However, outside the pool Steffens has her own goals especially in growing women's water polo while helping young players recognise these women as role models, to try to follow in their footsteps.
"I'm very gratefully for all the women who pioneered the sport for us even before 2000 so we, as women, can help the sport grow even further and make it more available for women, [give] more opportunities, more pay…so even when I'm long gone the sport is better for women," Steffens said.
"I feel like I just want to give back now and hopefully be that same type of role model for these younger girls."