Keely Hodgkinson: "I'm going to go for it and hopefully I'll walk away with some metalwork"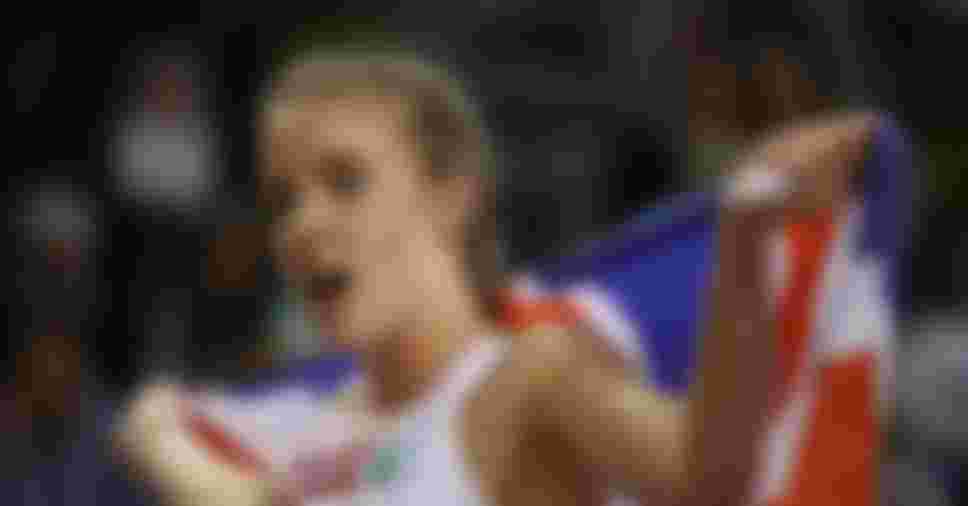 The British 800m champion is on the cusp of making her Olympic debut after a whirlwind six months culminated in victory at the Olympic trials. Tokyo 2020 caught up with Team GB's rising star just before the Games to talk about her record-breaking year and hopes for the Olympics. 
It has been some year for 19-year-old Keely Hodgkinson.
The world was put on notice in January, when she ran 1:59.03 in an indoor 800m race in Vienna to become the fastest woman under 20 at the distance.
However, the most impressive feats were yet to come. On 27 June, Hodgkinson lined up to compete in the 800m race at the British Championships, which doubled as the Olympic trials. Standing beside her was a formidable duo, training partners Laura Muir – nine years Hodgkinson's elder and a European champion at 1500m – and 23-year-old Jemma Reekie, who just a year earlier had set the British indoor 800m record.
After the first lap saw her sitting in sixth at the bell, Hodgkinson made her move with less than 100m to go. With a powerful final sprint, she out-kicked Muir and Reekie to take the win and with it a place at the Tokyo 2020 Olympic Games.
"Not being biased but it was definitely the most exciting race of the champs," Hodgkinson explained in an exclusive interview with Tokyo 2020, with a glint of playfulness in her eyes. "And the depth we have, it just made it even more thrilling and intense. I was just really relieved to secure my place. I didn't want to leave it up to that third discretionary place.
"And I really wanted to win, so I was pretty happy when I crossed the line."
READ MORE: Meet Keely Hodgkinson and Amy Hunt: The world's fastest 18-year-olds
A whirlwind year leading all the way to Tokyo
Hodgkinson has a plan in place to peak just in time for her debut at the Games. It's a plan she's been working towards for the entire year, although the final goal was not necessarily Tokyo 2020.
"Me and my coach sat down at the beginning of the year and said what was going to happen," she explained.
"At this point, the World Junior Championships were still going ahead next month, so we said whether it's Tokyo or them we're going to aim to peak in August."
It seems now that junior championships can be put firmly on the back burner, with the greatest sporting event of them all the focus of all Hodgkinson's summer exertions.
But all of this is fresh and new for an athlete who describes the change in direction her life has taken with wide-eyed enthusiasm: "It's like a whole new life for me," she said. "I'm really enjoying it and I look forward to doing it for many years to come."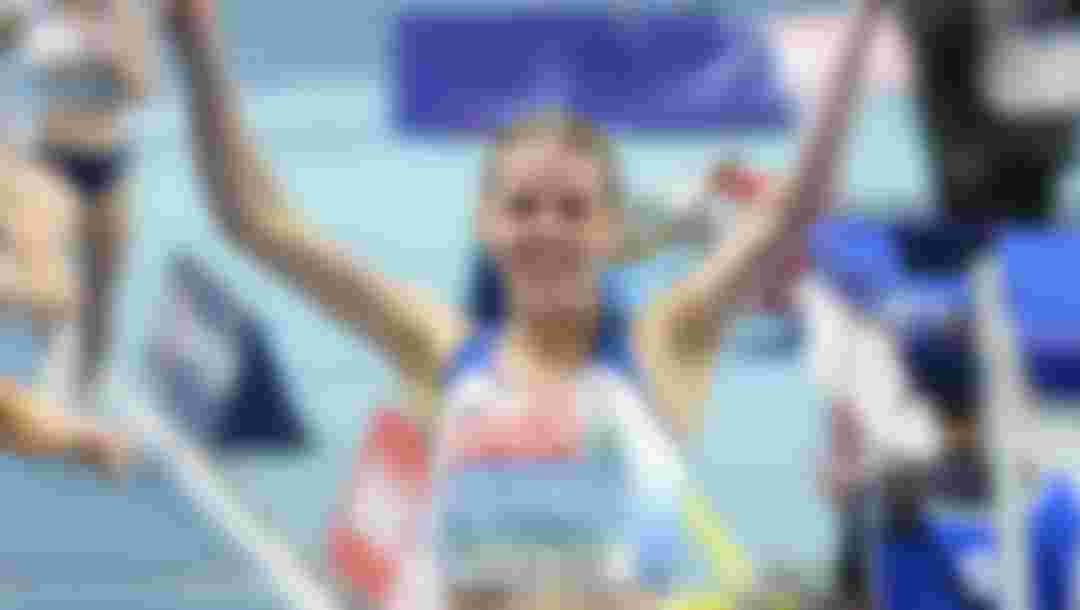 Fresh talent makes for a mouth-watering Olympic 800m race
It's not only in Great Britain that the rising stars of 800m are showing world-beating form. Over in the United States, there are young athletes fulfilling their potential at just the right time. One of those, Athing Mu, won the US Olympic track and field trials in a trials record 1:56.07. Like Hodgkinson, Mu is only 19.
"They're so exciting," Hodgkinson said of the US trials that ended earlier this month. "You wake up and someone's broken some record somewhere!
"US and UK are definitely some of the hardest teams to make - even the men. There were world leads set in both [men's and women's 800m], so it was really good to watch them."
But there isn't a hint of nervousness in Hodgkinson's voice as she contemplates the prospect of racing against the world's best in Tokyo. Far from it, she's welcoming the challenge.
"I'm looking forward to us Brit girls going against them and seeing what happens in Tokyo," she said, again flashing a playful smile that belies a steely competitiveness.
To be honest it probably wasn't my finest race, in terms of how I ran it.

But I got a nice shiny PB out of it, so I can't be too gutted about it.
More in the tank... but how much more?
On 4 July 2021, Hodgkinson clocked 1:57.51 at the Stockholm Diamond League, shaving over a second off of her previous personal best of 1:58.89.
For most, setting a new PB would trigger wild celebrations but when asked about how she felt after the race, Hodgkinson's answer was both revealing and ominous for her opponents.
"To be honest it probably wasn't my finest race, in terms of how I ran it," she said honestly. "There were a couple of tactical errors and I didn't really go with the front and I probably should have done. But I got a nice shiny PB out of it, so I can't be too gutted about it."
Perhaps more interesting still was the analysis that followed Hodgkinson's British trials win. A blistering fast first 200m (27.19) was followed by a relatively leisurely second 200, before the final lap was completed in 57.84. It meant that, other than the second half of the first lap, Hodgkinson was operating within the region of world record pace.
"I was trying to work it out in my head, like… what?" Hodgkinson said of her reaction to finding out her race splits.
"Because our second 200 was very slow. I didn't realise my splits until after the race but that was definitely a confidence-booster going into Stockholm," she said.
Of course, all of this begs the question as to just how much faster the athlete from Wigan can run?
"Hopefully I'll get that kind of race to go that quick and maybe show that again. You never know," she replied with the genuine uncertainty of someone whose potential right now seems unhindered by traditional athletic limits.
"It's there in the tank, waiting to come out."
Tokyo dreaming
In a year where she has been able to call herself a world record holder, British champion and Olympian, there seems no reason why Hodgkinson should put a limit on her Olympic dreams.
The first challenge takes place on 30 July when Round 1 of the Tokyo 2020 women's 800m takes place.
"I think I would probably be an upset girl if I didn't make the final," Hodgkinson admitted, setting out her primary goal for the Olympic Games.
But from that point onwards, nobody knows what twists and turns lie in store when the final takes place on 3 August and hard-earned dreams are fulfilled – or broken – under the bright lights of the Olympic Stadium.
"I think it's pretty open as to who's going to medal," said Hodgkinson. "There are so many girls around that 1:56 or 1:57, so in the final I'm going to go for it and hopefully I'll walk away with some metalwork… but we'll see!"
Whatever does happen in Tokyo, it seems clear the athletics world is witnessing the early stages of a running career that threatens to shine as bright as any Great Britain has seen before.